Learn about the inventory management challenges eCommerce retailers face while managing inventory. Bring the benefits of efficient inventory management to eCommerce sales with best practices.
So, you want to build a scalable and profitable eCommerce business! Or, you have had your online store set up earlier on. Either way, one aspect that demands your urgent attention is inventory management.
Not having systematic eCommerce inventory management in place can be a pricey mistake. But, quite the opposite, and you manage it better, meet customer demands on time and generate sales. Plus, full-proof inventory management is the backbone of a thriving micro fulfilment centre.
But here's what to do before chalking out a winning inventory management plan. Let's be aware of the inventory problems you'll run into while operating your online business.
Let's get started.
What is eCommerce Inventory Management?
eCommerce inventory is the products a business wants to sell to customers for profit. eCommerce inventory management maintains its optimal level by balancing sourcing, storing, and selling.
Inventory management tracks inventory from manufacturers to warehouses and the point of sale. Also, it could include products shipped through 3PL or drop shipping.
It aims to have accurate data on items in stock, understocked, overstocked, and out of stock. It ensures that online stores have the right product in the right place at the right time.
Why is Inventory Management Important?
One of the most valuable assets of an eCommerce business is its inventory. Too little stock when and where needed can leave customers unhappy. But, excessive inventory is also a liability in itself, and it comes with the cost of storage and insurance. Plus, there is the risk of damage, spoilage, and theft. Companies might also have to dispose of the unsold items at clearance prices or destroy them.
That's why eCommerce businesses must have clear inventory visibility to:
Guarantee order fulfillment
Reduce turnaround time for shipping
Minimize stock-out and markdown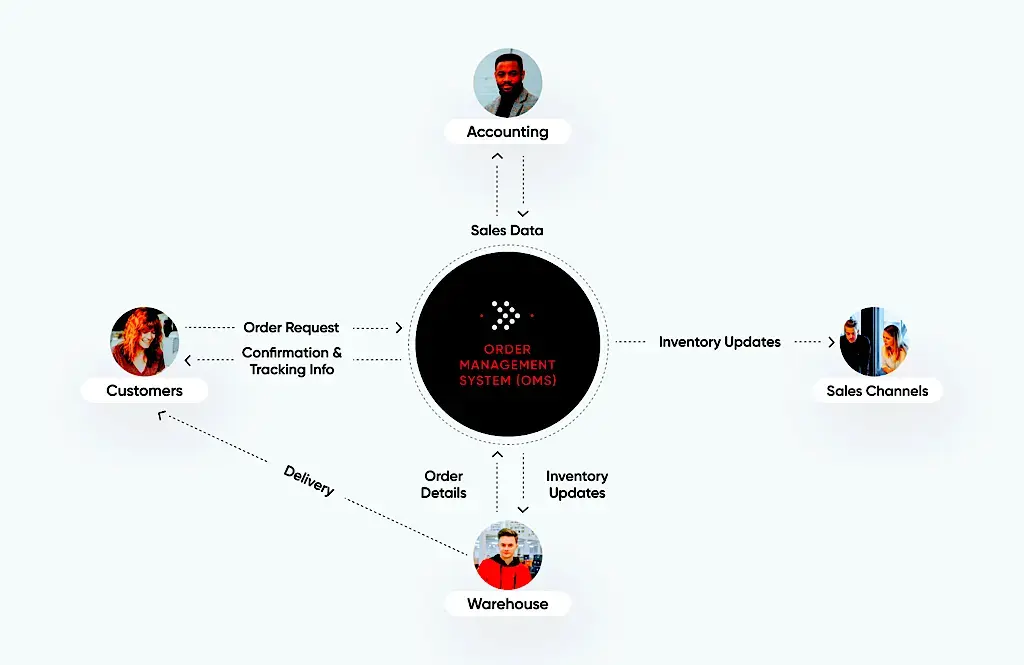 Yet, optimizing inventory is a daunting task and not without challenges, and knowing these roadblocks beforehand is integral to an efficient inventory management system.
Here, we've outlined eCommerce businesses' most considerable inventory management challenges.
What are the 5 Toughest Inventory Management Challenges in eCommerce?
Challenge #1 Overstocking & Overselling
Overstocking happens when you overestimate the product demand, and that's when you end up ordering more inventory from the manufacturer than you can sell.
It causes you to spend more than you will likely make by selling those products. How?
The excess stock racks up your storage cost.
The perishable products or shifts in buying behaviors can leave you with dead stock.
The flip side is that inventory that can't keep up with purchases can lead to overselling or back-ordering, which means you are selling the products that are out of stock.
Not having the products to fulfill orders forces you to say "no" to customers, and they will choose your competitors to buy products. But most of all, you run the risk of being viewed as an unreliable business.
Challenge #2 Poor Inventory Visibility
Inventory visibility is the global view of the available-to-promise inventory and its location. It lets you see what's in stock, how much, and where it is. Poor inventory visibility is a major challenge in inventory management.
Visibility challenges make this task much more complex. If you have different sales channels, tracking sales from each can be pretty tricky. Say, to meet the rising demand, you partner with diverse manufacturers or warehouses. Then the task of managing inventory across them might cause your head to explode.
Also Check: 5 Must-Have Tools for Scaling Your E-commerce Business
Challenge #3 Inefficient Warehouse Management
Inventory management operates hand in glove with warehouse management. The efficiency of your warehouse operations has a direct influence on inventory visibility.
The warehouse layout should ease the logical flow of inventory. With a congested structure, your team finds it challenging to access stock. In due course of time, it leaves ample room for human error.
The same thing applies to SKUs as well. It is critical to sort and group SKUs– based on size, velocity, or seasonality. So, anything that complicates such an organization increases the time employees spend searching for the specific product.
Moreover, managers often lose sight of real-time inventory without robust inventory management software. It limits their ability to get an accurate account of in-stock items at any time.
But there is a catch!
People will always play a central role in eCommerce inventory management, no matter how much automation you deploy. While you would love a tech-savvy expert to manage inventory, they are challenging to find.
Likewise, warehouse inventory management is only as efficient as those who manage it. Thus, inefficiency is unavoidable if your warehouse management staff is not trained enough.
Challenge# 4 Inefficient Order Management
Inefficient order management is major challenge in inventory management. The process of order management kickstarts when a customer clicks on the "Buy" button. The workflow involves receiving, managing, tracking, and fulfilling orders to ensure speedy deliveries.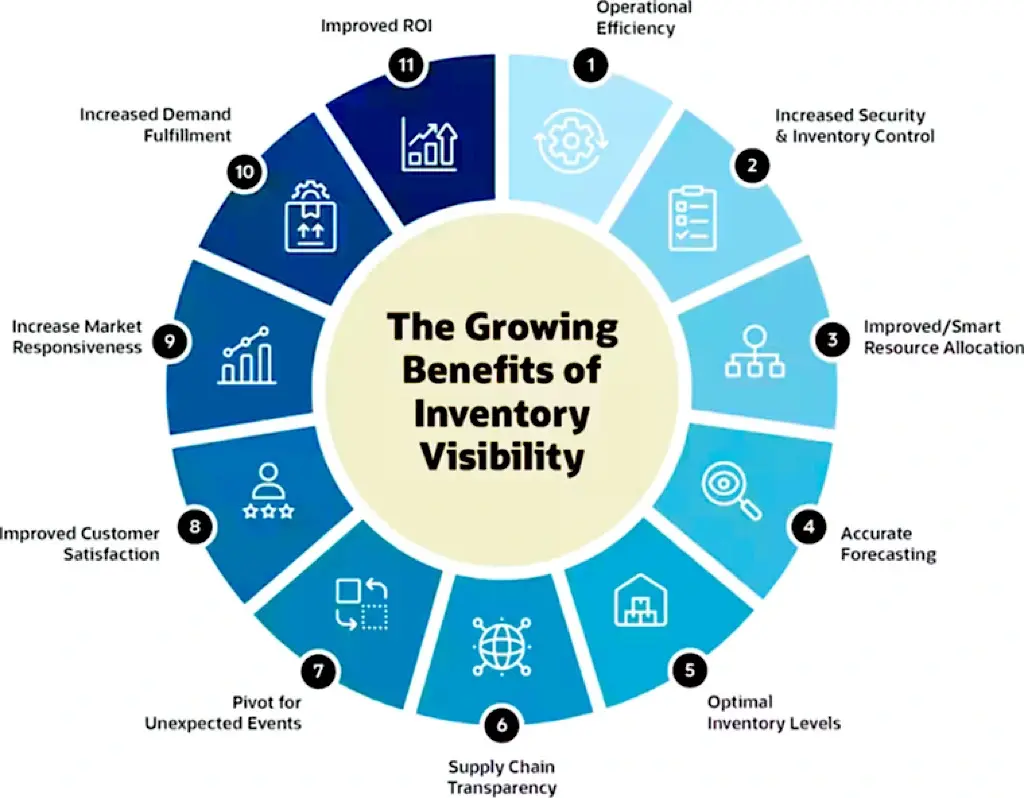 While for a brand-new online store, this might not be too complicated a process. But potential headwinds emerge as the customer base expands, and it is even more challenging for businesses with an omnichannel sales process. The matter worsens when you rely on spreadsheets and pen-and-paper-based methods for order fulfillment.
To remove bottlenecks, it's crucial to automate and streamline the process. Otherwise, you fail to get a one-stop-shop view and manage orders in one place, ultimately leading to terrible overstocking and understocking issues.
Challenge #5 Supply Chain Complexities
The eCommerce supply chain is not for the faint heart; it has many moving parts that all work together to fulfill the orders. Also, supply chain disruptions and cost and compliance pressures show no signs of slowing.
There are various logistical elements, including:
Procurement of raw materials
Product Manufacturing
Warehousing
Fulfillment
Inventory management
Last-mile delivery
Distribution and fulfillment centers management
Inventory tracking
Supply and demand monitoring
The resulting dynamic environment obscures broad inventory visibility. This, in turn, aggravates the brand's efforts in reaching optimal inventory management operations.
Also Check: 16 Benefits Of eCommerce Marketing For Small Business
Best Practices to Overcome eCommerce Inventory Management Challenges
Look at past sales to forecast future demand and order appropriate inventory.
Define a minimal stock level that can meet the demand without fulfillment delays. When the inventory dips below this point, request a new stock.
Conduct periodic audits of your stock for up-to-date inventory data.
Install the right inventory management software.
Opt for inventory management software with real-time sales analytics. It automatically adjusts stock levels with every sale and notifies you about it.
Measure warehouse performance metrics such as inventory turnover and order processing.
Use the FIFO (first in, first out) approach. It ensures that the stock is sold in the same chronological order as purchased.
Identify low-turn stock which hasn't sold in the last six to 12 months and stop stocking those items.
Replace manual inventory documentation with inventory tools.
Set automatic reorder reminders to avoid overselling.
Also Check: 5 Reasons Why Business Management Software Is Vital?
Closing Thoughts
eCommerce brands must track inventory with unprecedented accuracy and agility to avoid the biggest inventory management challenges. It's now the baseline needed to align with the omnichannel shopping patterns. That's what makes the inventory management system the first place to invest. With a transparent inventory management solution, you can master inventory visibility. So, it's a great way to track the health of your inventory spread across the supply chain.
Also Check: What Are The Pros And Cons Of eCommerce Business?