Are you looking for the best books for 1 year old baby boy or baby girl? Isn't it a little too early for your 1-year-old to start reading? Ensuring they are well-fed and sleeping well is what we focus on most as they spend the rest of the time playing with their toys most probably.
Well, studies suggest that babies learn and memorize words when they are read to them. These words will later be helpful when they need to express their feelings and name objects.
Are you your baby's favorite person? Does the baby love to hang out with you? If yes, I am pretty sure they love listening to your voice, so why not find the best books for 1 year old and keep them busy with the best stories.
Reading has proven to be a great start in life for children by equipping them with active minds, vocabularies, and the most important, introducing them with boundless Imaginations.
List of Best Books for 1 Year Old Baby Boy/Girl
This article will outline the best books for 1 year old to help you start building your baby's library.
1. MY FIRST LIBRARY: BOXSET OF 10 BOARD BOOKS FOR KIDS
Introducing a variety of topics to learn and day-to-day objects to the 1-year-old baby using a set of 10 board books that are well researched.
This incredible box-set contains attractive pictures with exact word games labels enough to boost your baby's vocabulary within a short period.
The stylish and robust baby gift set includes various topics ranging from fruits, vegetables, transport, wild animals, shapes, ABC, numbers, colors, farm animals, and pets.

2. 1-YEAR-OLD COLORING BOOK: BABY FIRST COLORING BOOK
Are you preparing your child for pre-school learning? Are you a parent or a babysitter? Then, this book is all that you need. Equip your baby with numbering, coloring, and shaping skills.
The book contains a unique pair of twenty-four designs, forty-eight coloring pages containing various animals and line drawings. Strawberries, frog, circle, triangle, Camel Square, ball cross, diamond, arrow, honey bee, star, sun, cat, cake, fish, heart, shark, rat, rabbit, and duck portray the perfect drawing elements for your baby.
Drawing improves the baby's pen grip, helps them control their mood, and most importantly, improves their imagination.

3. AMAZON BRAND – SOLIMO BOARD BOOKS FOR KIDS (SET OF 10)
Get your baby an interactive and funny Solimo Board Book for Kids comprising of ten pictured books with multiple colors. The books vary from animals, alphabets, birds, fruits, vegetables, numbers, and vehicles to words.
The books will help the child learn different even and odd numbers and colors as they get introduced into the language and learning world. Build your child's building blocks in the formative learning years.

4. ANIMAL ABC: PLAYFUL ANIMALS TEACH A TO Z (PADDED BOARD BOOK)
This book will instill not only English alphabetic skills but also the identification of animals.
This stylish board book, designed by Maria Harding. It will attract young children due to its engaging and funny activities included.

Also Read: 12 Benefits of Crossword Puzzles for Child's Growth
5. BABY TOUCH: PLAYBOOK
Explore the world together with your child using this multi-sensory playbook emanating from the Baby Touch range.
For first discovery and exposure, this stylish book holds exclusive features lifting and die-cut pieces found on every spread.
Derived from the Ladybird Baby Touch series. This book is the perfect introduction of babies to books and the surrounding.
Other titles found in this series include;
Hello! Buggy Book,
Snuggle Cloth Book,
Twinkle Lullaby,
Baby Touch Farm,
Star Buggy Book,
Box of Books, etc.

6. TOUCH AND FEEL: BABY ANIMALS: TOUCH AND FEEL SERIES
Equipped with adorable animals and characters that are peculiar, this interactive and entertaining baby book perfectly portrays the animal soft textures, soft book's touch, patches well designed to promote learning.
Each page of this board book entails an animal picture alongside the noises they produce. The book makes the reading time engaging, funny, and educational to you and the baby.

7. ALICE IN WONDERLAND COLORING BOOK: ACTIVITY BOOKS FOR 1 YEAR OLD
Why you'll love this book? Here are the reasons:
It contains 24 pictures,
Photos are one page to avoid grieving,
Pre-school and primary age suitable child four years and older, and
A beautiful format for small hands to enjoy (6″ x 9″).
Alice in wonderland coloring book is available in 2 versions;
A colored version and
A black & white version.
This fantastic book features lovely, stylish, and adorable realistic paintings of babies, children, toddlers, adults, and teenagers.

Also Read: Personalized Nursery Door Signs for Your Baby
8. THE JUNGLE BOOK (FIRST STORIES)
Mowgli, the wildest man club! The Jungle Book is perfect when introducing your young one to the classical tale.
Mowgli, Father Wolf, Shere Khan, and Baloo as the main characters.
The turn, push, and pull mechanisms involved brings the whole story to reality. Create a lovely imaginative fairytale for a new generation to your baby designed by Miriam Bos.

9. MY ALPHABET TODDLER COLOURING BOOK
Introduce your child to the magical world of The Learning Bugs, where both coloring and learning take place at the same time. This paperback contains interactive and educational content that provides you and your baby with imaginative and unforgettable moments.
The characters involved are;
Giggles – ladybird,
Squiggles – caterpillar, and
Zapp – bee.
Keep your baby amused for hours as they get education and learning skills accelerated during this fantastic book.

10. SEEK AND FIND – ANIMALS: EARLY LEARNING BOARD BOOKS WITH TABS
Let the toddler seek and find their favorite variety of animals ranging from
The oceans,
Polar Regions,
Forests,
Savannah, and
Farms.
This wonderfully designed book consists of stylish images and bold labels on each page. That helps the child quickly seek the animals. Expand the focus and cognitive skills of your child with this incredible book.
Young readers enjoy hours of fun in these delightfully over-sized board books as they look for various people, animals, and objects.

11. MY FIRST BOARD BOOK ALL IN ONE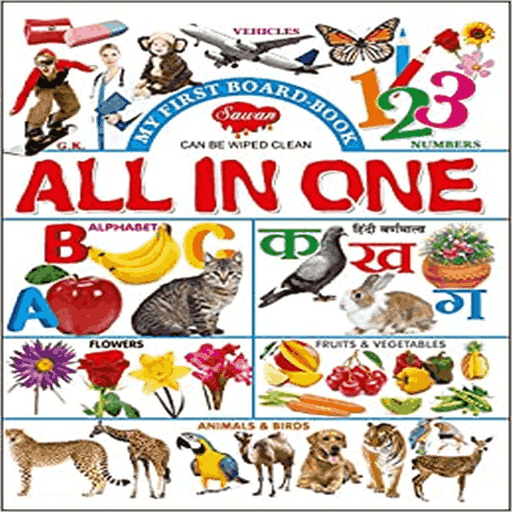 This amazing board book consists of 32 well-informed pages that suit a 1 year old baby. The books entail various topics such as
Vehicles,
Vegetables,
Animals,
Birds,
Stories,
Colors,
Activities,
Numbers,
Body parts,
Colored pictures,
Buildings,
Fruits,
Occasions,
Calendars, and many more!
The book is one of the well recommended books for 1 year old babies because of the various comprehensive topics entailed.

12. BABY TOUCH: COLOURS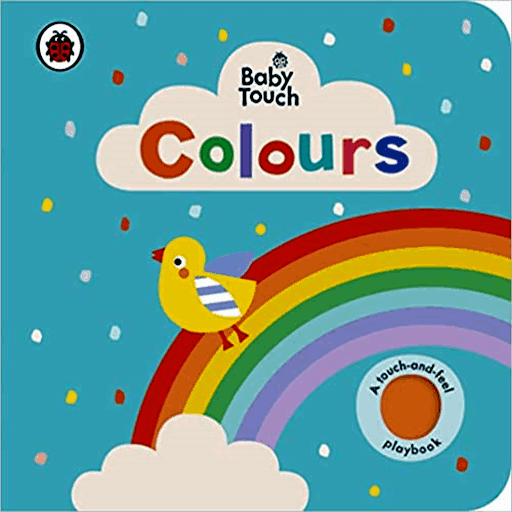 As part of the Baby Touch series, this board book is designed to boost the baby's sense after birth by increasing interaction and developing desires to play.
With so much to explore, the book contains a variety of fun for 1-year-old babies. The book enrich the baby with the knowledge of colors, i.e., purple, yellow, orange, red, black, pink, indigo, violet, and green

13. STORIES FOR 1 YEAR OLDS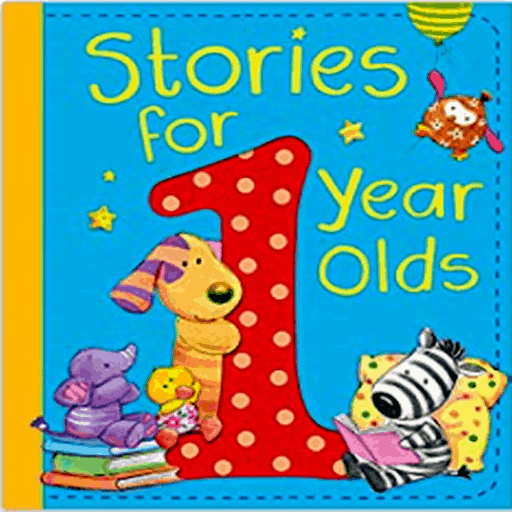 With short stories containing poems and verses, this fantastic anthology is suited to introducing your 1 year old baby into the world of new friends, bath-time splashing, and cuddling up when it's almost bedtime.
There is no more guaranteed place than in this marvelous collection of original stories written primarily for 1 year old babies when it's time for a story.
Told in a rhythmically gentle manner, the stories are magnificently shown and filled with lovely characters that children love.
Meet the animals who are riding on a small red bus, the play-time bears, and a puppy who sings on the moon. Another one of the best books for 1 year old. So, join the fun and make your 1 year old extra special.

14. 101 ANIMAL STORIES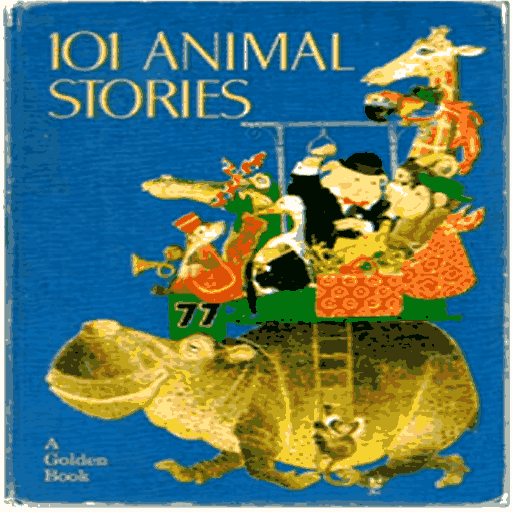 This amazing board book designed by Anne-Marie Dalmaris contains various poems, verses, and short stories. With tales containing moral lessons, the book has something for everyone.
Take your 1 year old baby from story-time to bedtime daily with 101 Animal Stories. Among best books for 1 year old, this book is with an animal zoological garden to delight the children in the exciting things of their life, bears, fish, wolves, lions, tigers, monkeys, and more.
A simple language is woven into each story and supported by magnificent illustrations.

15. JOURNEE KNOWS NUMBERS 11-20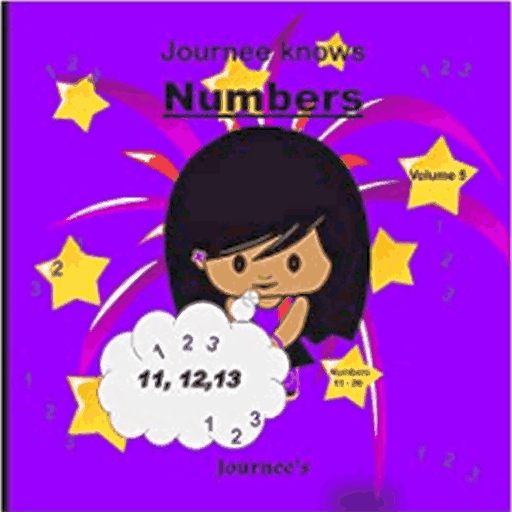 This fun-pictured book is another one of the amazing books for 1 year old babies that helps them learn how to count numbers from 11 to 20. Not only does the book teach your baby how to count and learn numbers, but you also get entertained as they go through it.
A Kids 1-5 Year Old's Fun Picture Book, Learning To Count Numbers 1 through 10.
Can you identify book topics for them?
A great book to help your children learn numbers! a pleasant "Journey knows book!" Entertain your child during the teaching. Fun book. 8.50″ 33 pages 8.50″.

16. MY FIRST 100 OBJECTS AROUND US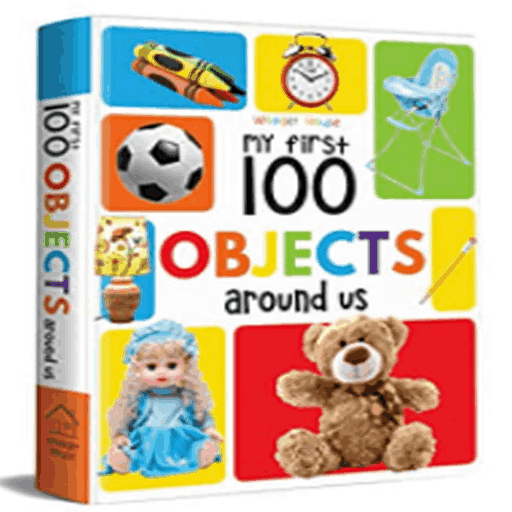 Having a soft-pad cover page with 100 stylish and researched photos, My First 100 Objects Around Us is one of the most relevant books for 1 year old babies ready to learn simple words.
The book will boost your baby's observational and vocabulary skills. This book is made especially for young children, with solid board pages.
The chunky tabs are easy to pick up on the top of the side to assist with early engine control. Preschoolers quickly recognize the colorful objects on the tab that take them straight to their favorite pages.
Each part of this educational book focuses on a different subject, such as animals, seaside, or fruit. Some labels are easy to read so that your child can hear the word.
Please read together with the fun text and help your kids learn how to speak with each other, listen and observe objects.

17. LIFT THE FLAP BUSY ZOO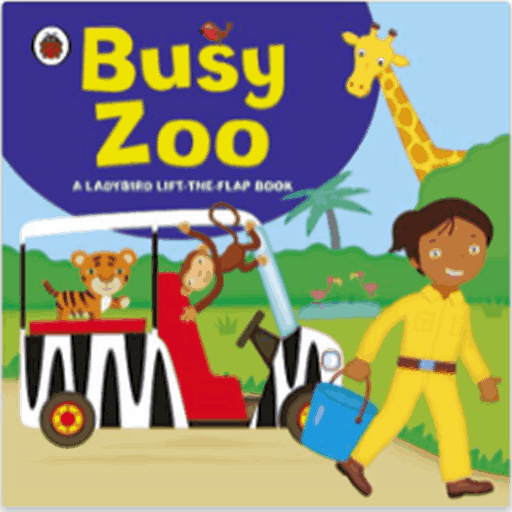 Are you ready to explore nature with your toddler?
By Ladybird, Lift the Flap Busy Zoo, the book facilitates observational and vocabulary skills through attractive and talking pictures.
Keeper Katie, the character, works in the busy zoo to scrubs elephants to ensure the penguins are fed.
With all the work done by the busy zookeeper, the book is well off to keep your young one busy and entertained.

18. GRANDMA LOVES YOU!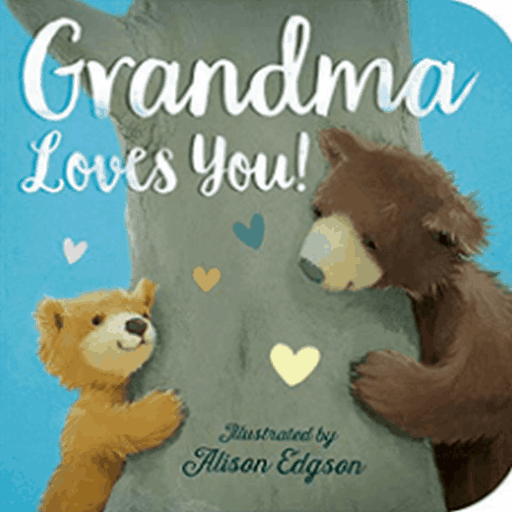 We all know Grandma loves young ones so much! This fantastic book embraces the grandmother-to-grandchild bond in a sweet rhyme. With a personalized page of to and from, put in front resembles an ideal present.
A rabbit grandmother welcomes a child she loves from the beginning and not only because the little one is the baby of her own. A baby's birth is a chance to celebrate beyond new parents' expectations.
There are happy uncles and aunts, and of course, great parents who cannot wait to meet the newborn baby. Grandma Bunny welcomes the new arrival with joy at Grandma Loves You!
Long-awaited introductions are made in warm and tender rhyme. The touching efforts of Grandma reflect the feelings of everybody who receives a new family member.

19. I LOVE YOU, FUNNY BUNNY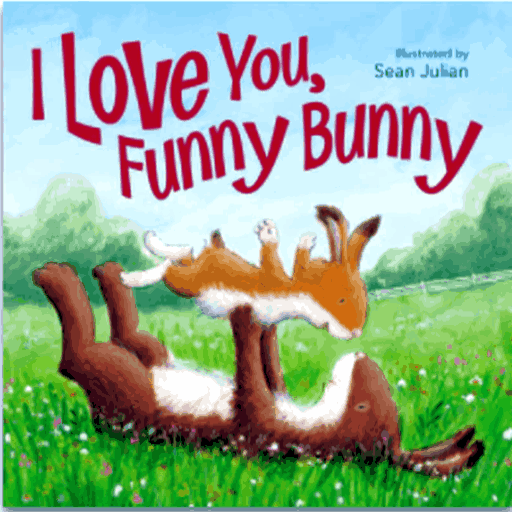 Be ready to snuggle with your baby and get through with I Love You, Funny Bunny containing sweet, stylish, and adorable rhymes, texts, pictures, and illustrations. The book is suitable during naptime, bedtime, or leisure to celebrate the bond between the parent and the baby.
Suitable for kids aged 1-8 years.
A naptime, a sleeping or any other daytime fun book to read aloud if you and your child need some extra candy
Talented illustrator Sean Julian is full of adorable illustrations
Ideal for baby showers, birthdays, baptisms, Sanctuary, and Easter squares
Kids will have fun turning the pages around to determine how much that minor parent loves Funny Bunny.

20. 365 BEDTIME STORIES AND RHYMES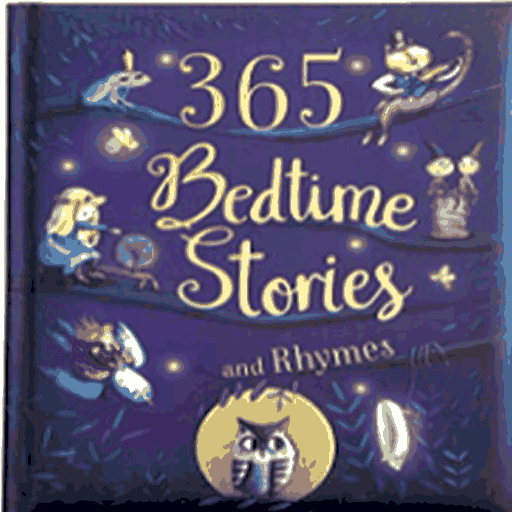 Snuggle into the magical worlds of all your favorite fairytale characters with your favorite children's rhymes. This beautifully illustrated, upholstered treasury combines the talents of world-renowned illustrators with loved stories and rhymes both children, and their adults will enjoy.
Fill your imagination with this favorite nighttime family to find new stories and adventures.
Sweet dreams! Sweet dreams!
Let the baby enjoy the smoothing nursery rhymes and the unique fairy tale characters outlining the best stories and adventures worldwide.
The book is read during bedtime moments to facilitate the bond between you and your baby. Boost your child's imaginary world, vocabulary, and creativity.
Examples of stories included are;
Twinkle Twinkle Little Star,
The Lion and the Mouse, and
Miss Mary Mack.

CONCLUSION
Begin building your baby's library with the above best books for 1 year old as you impact positive attitudes towards reading in their lives. Reading such books to your child is also a key builder of the relationship between you and your child, strengthening the bond.
These interactive books for 1 year old are the perfect way for babies to talk and listen. Their language development will also be strengthened.
Also Read: Best Educational Apps For Children – For Android And IOS
---
Affiliate Disclosure: This site uses affiliate links and does earn a commission from certain links. This does not affect your purchases or the price you may pay.