Origami is a unique art of paper. It involves folding paper to create different shapes and designs. One popular origami creation is the lotus flower. The lotus flower holds deep meaning and represents purity and beauty. Making an origami lotus flower is an enjoyable DIY project suitable for anyone, whether you are new to origami or already skilled in the art!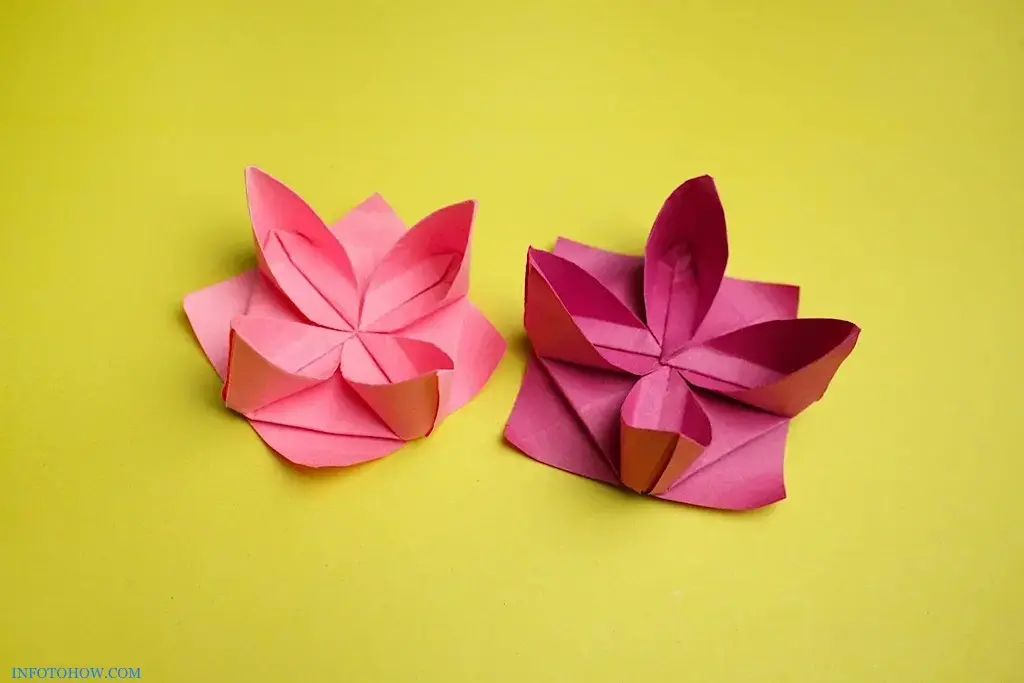 Making An Origami Lotus Flower with A Colour Paper
Following simple folding techniques, you can transform a flat sheet of paper into a three-dimensional lotus flower. This creative project allows you to express your creativity and bring joy and accomplishment as you witness the final result. So, get ready to dive into the world of origami and embark on a delightful journey to create your very own lotus flower.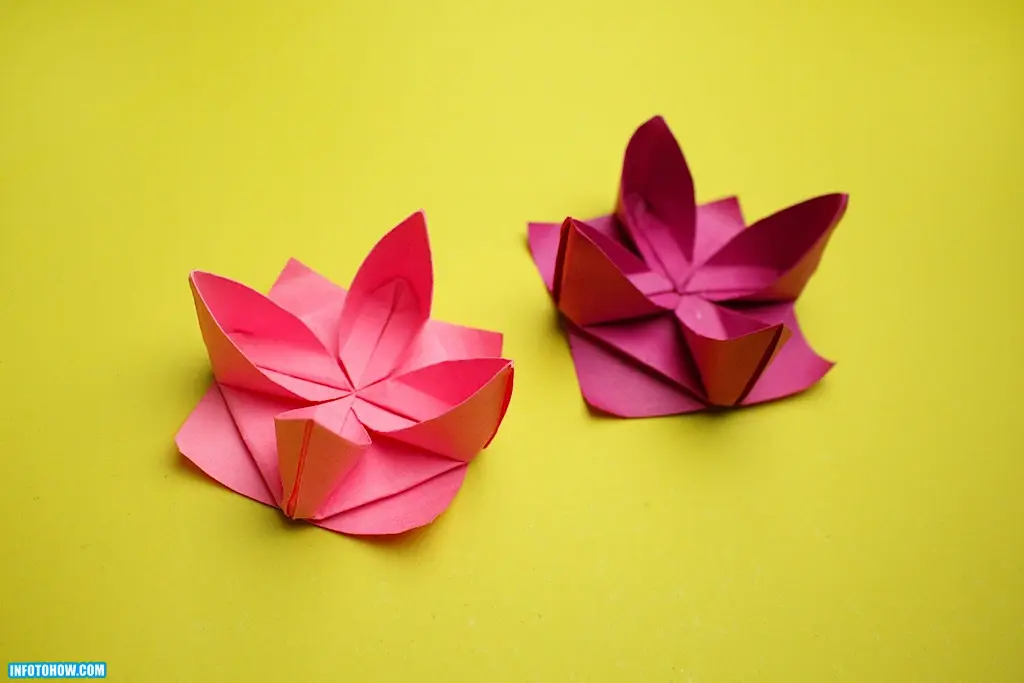 Materials Needed:
11 Steps To Make An Origami Lotus Paper Flower
Step 1
To begin making the origami lotus flower, take a square sheet of paper and fold it in half, and crease it well. After that, open the paper and fold it in half diagonally on both sides and then unfold the diagonal folds. These four initial folds are important because they create creases on the square paper.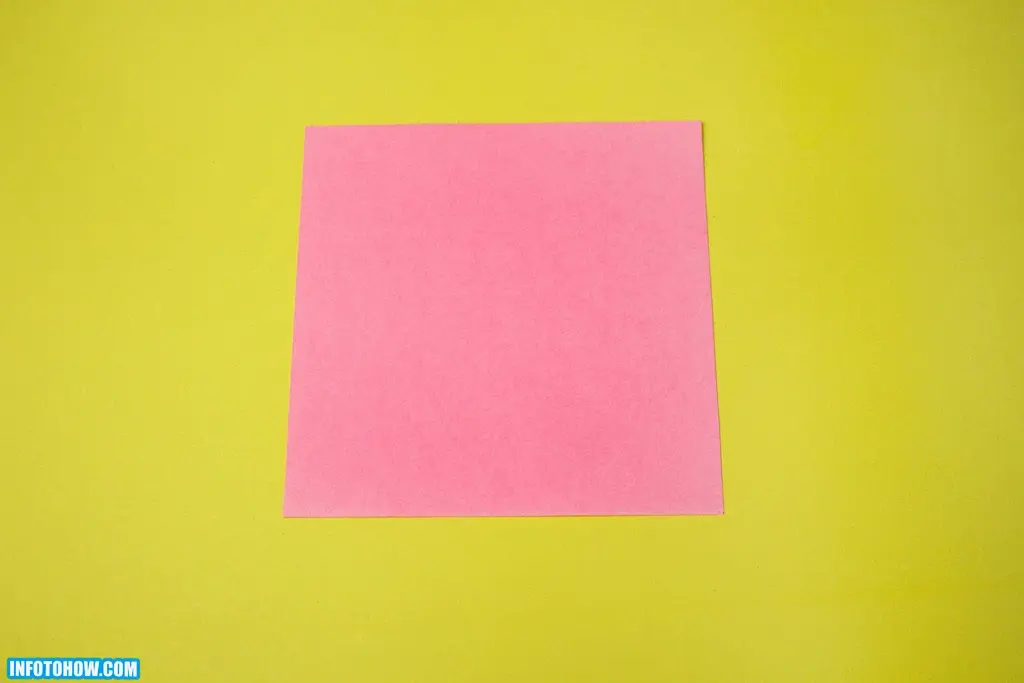 Step 2
Next, focus on the four corners of the square paper. Take one corner and fold it inwards, bringing it to meet the center point of the paper. Repeat this process with the remaining corners, ensuring each corner is aligned with the center.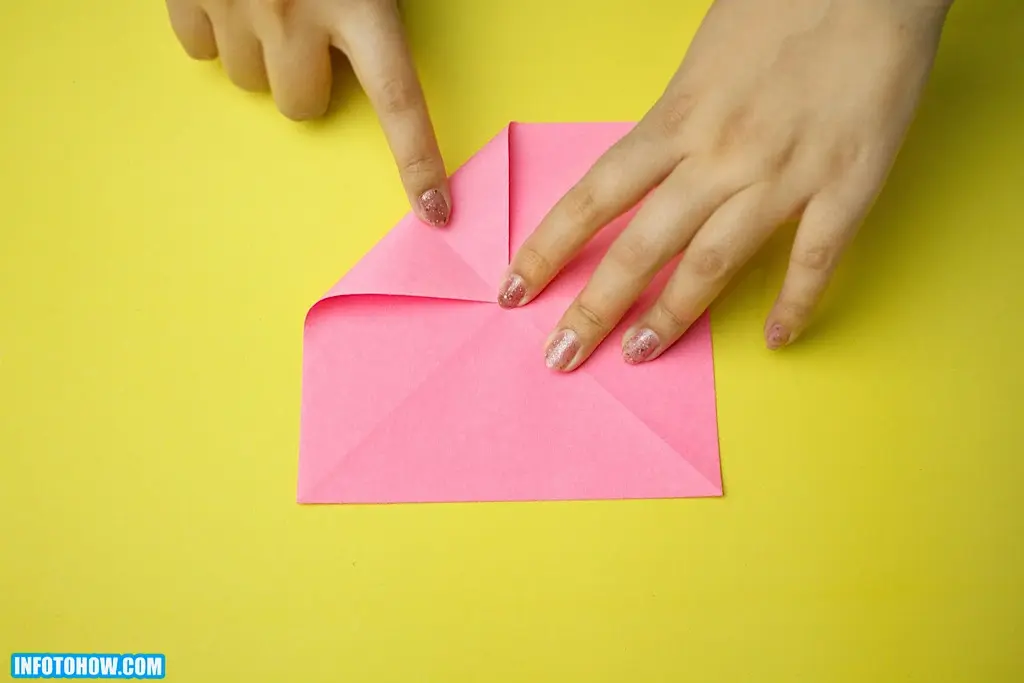 Step 3
Now, once again, proceed to fold the corners. As we did in the previous step, take each corner and fold it inward towards the center.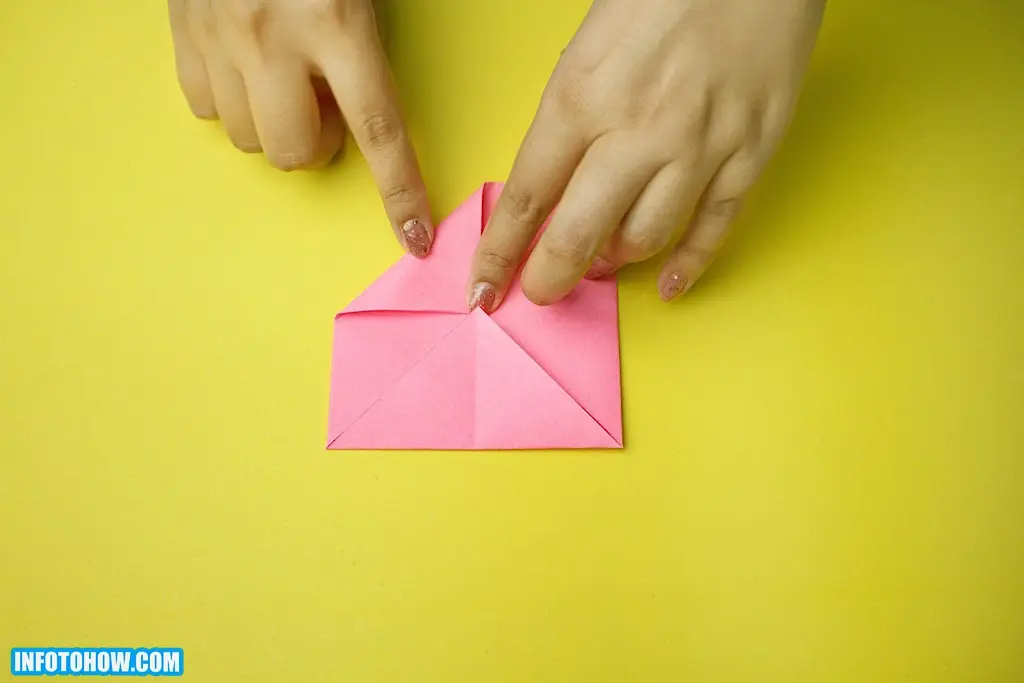 Step 4
Flip the paper over to the other side without opening any of the previous folds while keeping the folds intact.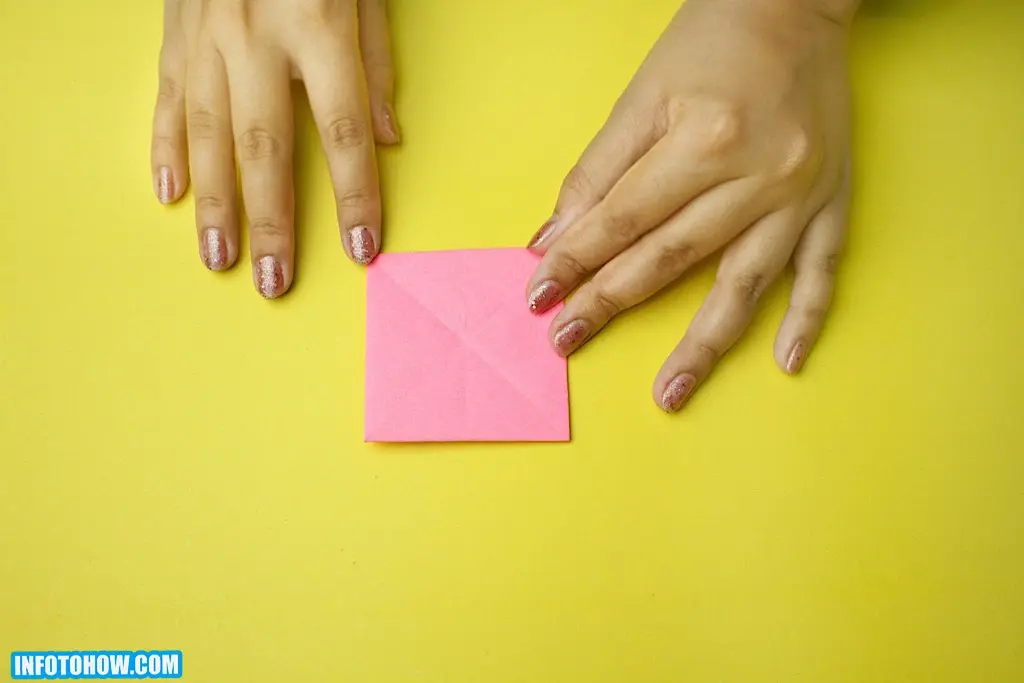 Step 5
Now, pick one corner of the paper and gently fold it towards the center. Repeat this process with the remaining corners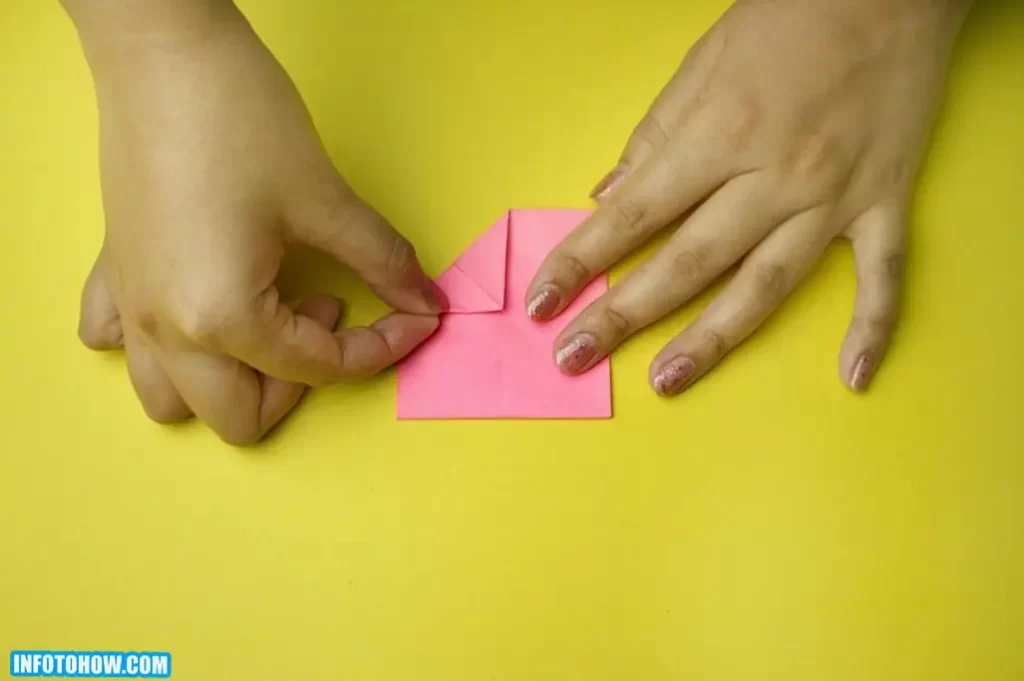 Step 6
At this point, unfold the folds made in the previous step, restoring the paper to its previous form.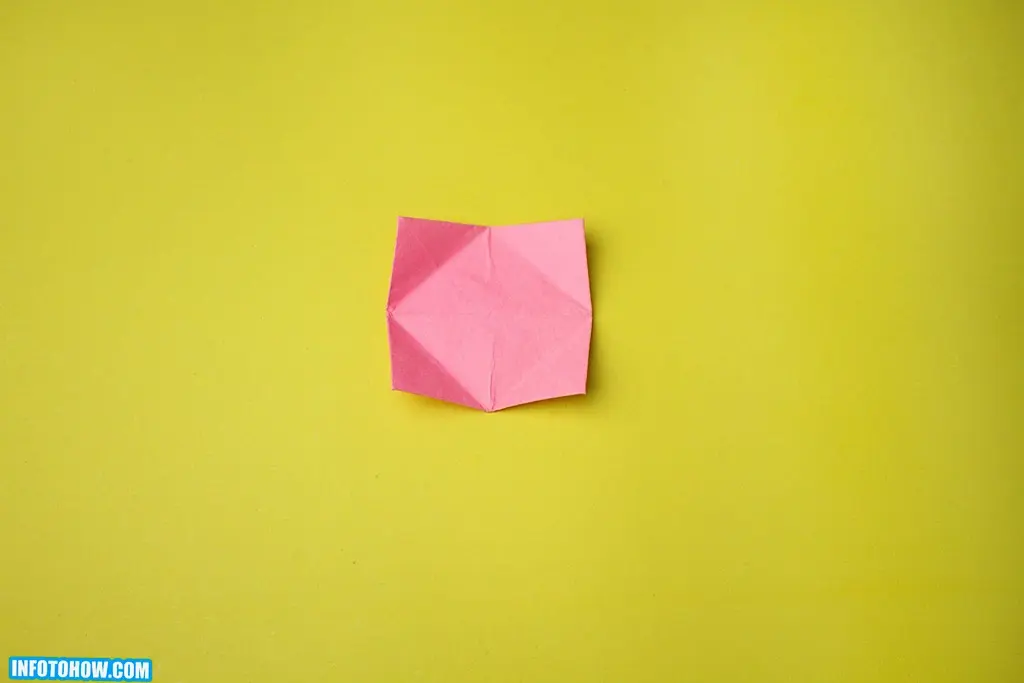 Step 7
Flip the paper to the other side.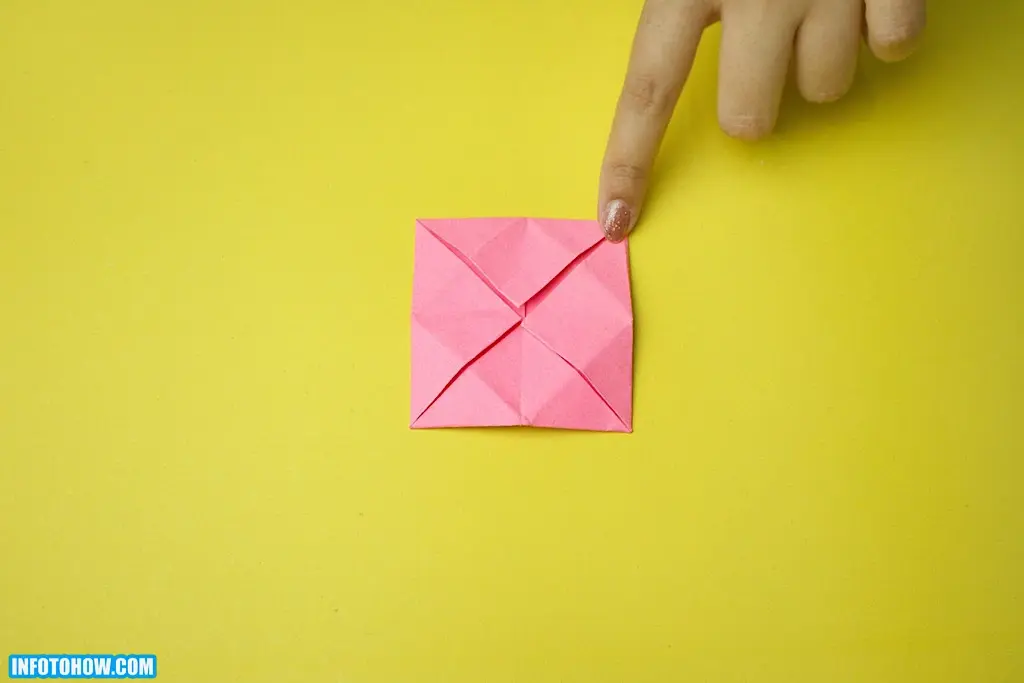 Step 8
Now, pick one corner of the paper and gently fold out approximately two-thirds of the paper outwards. Repeat this process with the remaining corners, ensuring the folds are symmetrical and consistent.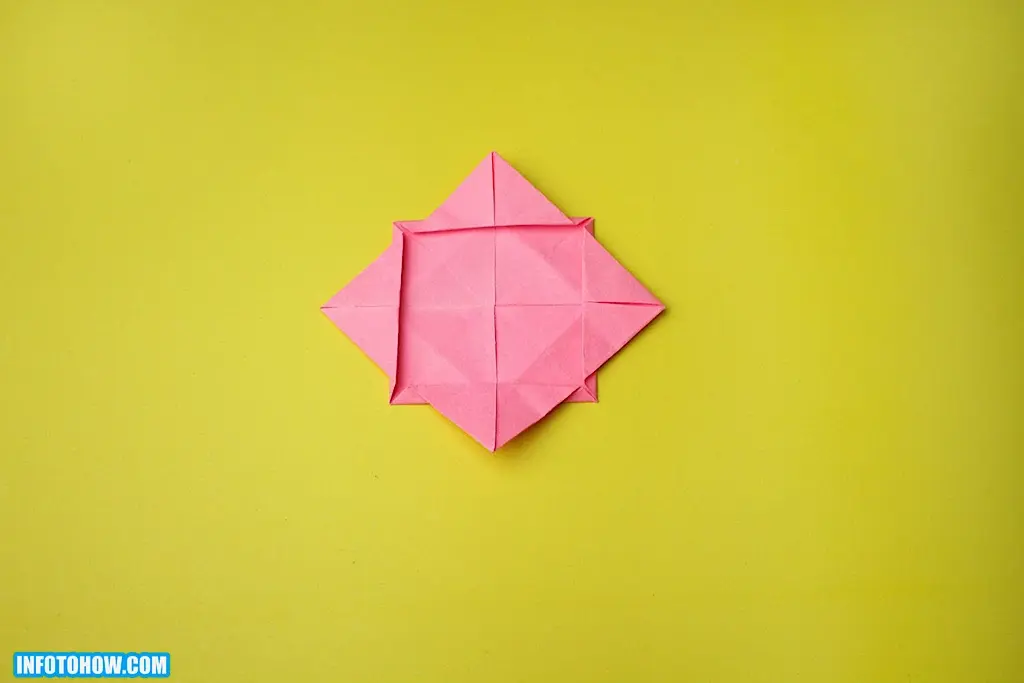 Step 9
Flip the paper to the other side while maintaining the folds created in the previous step. This step ensures the lotus flower's details are well-defined.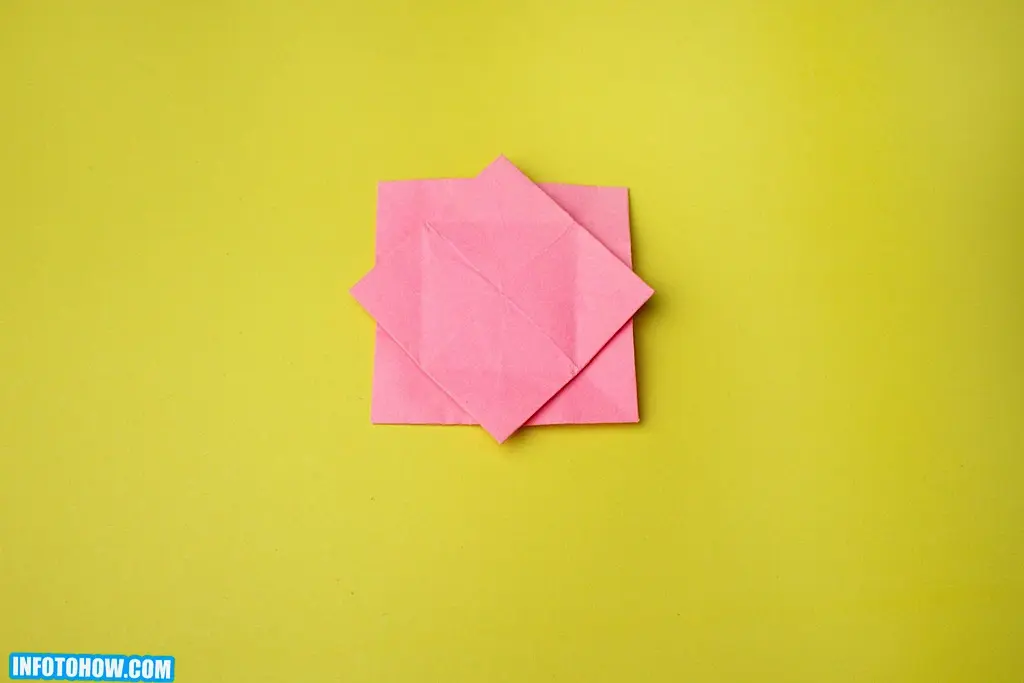 Step 10
Take note of the two squares on the paper, one at the top and one at the bottom. Beginning with the top square, select a corner and fold it towards the center. You can apply glue to secure the folds if desired, although this step is optional.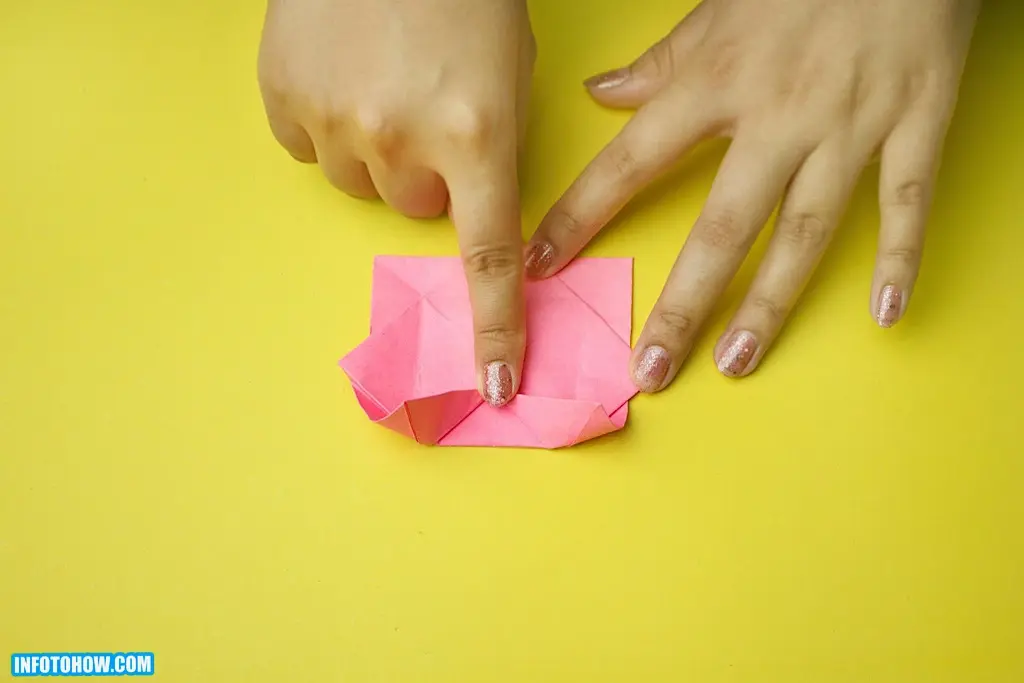 Continuing from the previous step, proceed to fold in all four corners of the top square, aligning them with the center of the paper. These folds contribute to the overall shape of the lotus flower.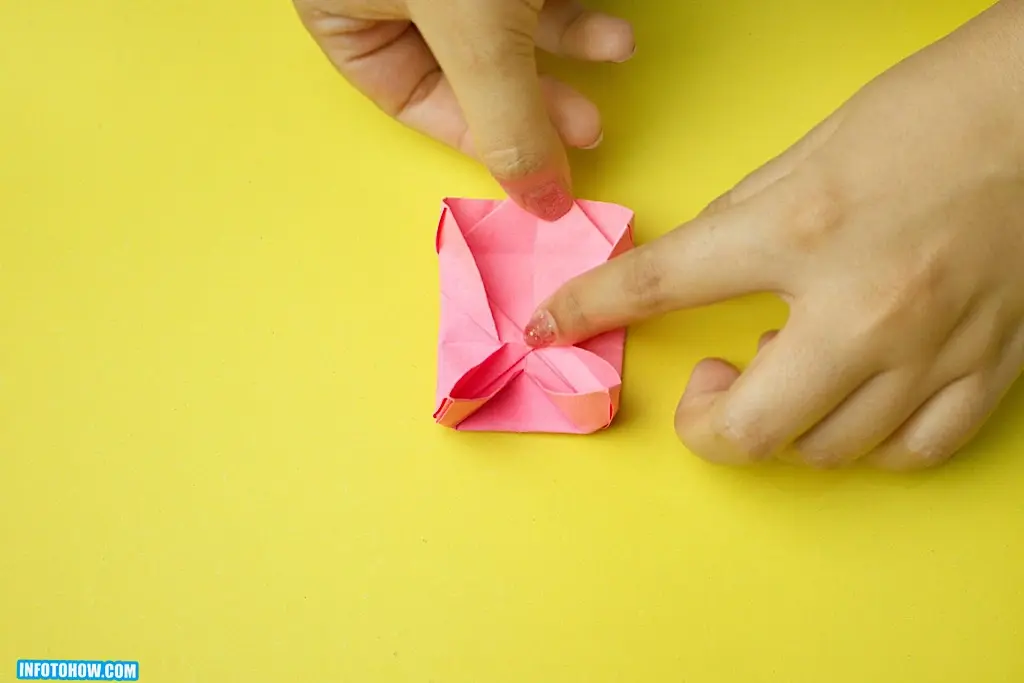 Step 11
Now, with care and precision, flip the pattern once more and, one by one, gradually fold out each of the four bottom layers, moving them towards the front. This step completes the folds of the origami lotus, resulting in a beautiful lotus flower.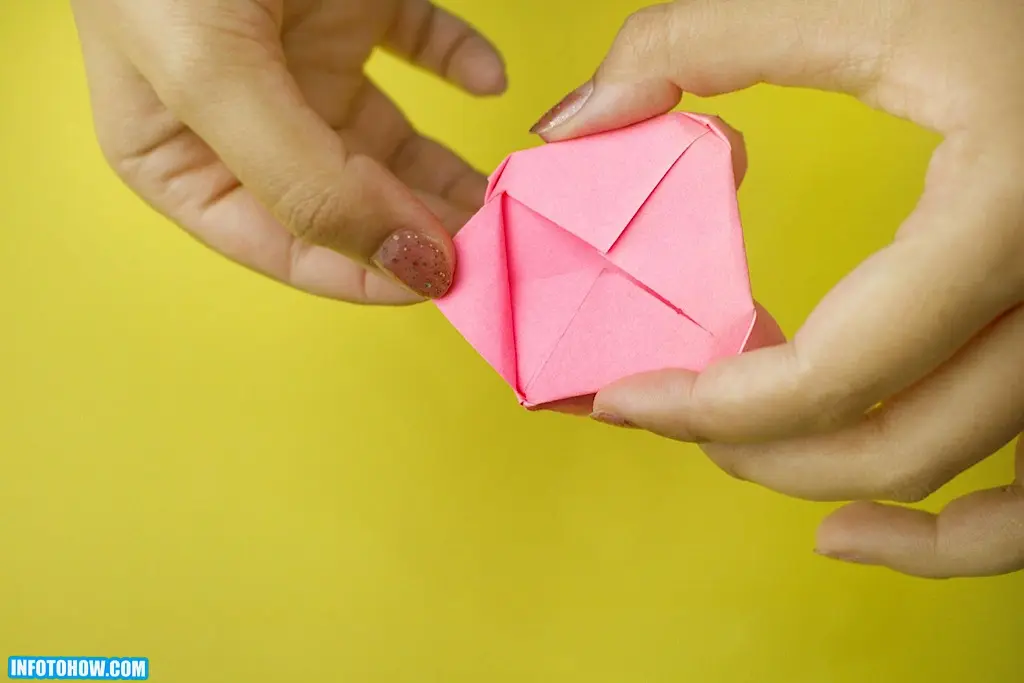 And there you have it, a beautiful origami lotus flower!
Also Check: How To Make A Paper Rose: A Step-by-Step Guide
Ideas to Explore with Origami Lotus Flowers
Origami lotus flowers offer a wide variety of creative possibilities. Once you become skilled at making these flowers, you can venture into various innovative projects, including paper lotus flowers. Here are a few amazing ideas to inspire your imagination and bring creativity into your life.
Decorative Displays:
Create a beautiful centerpiece by arranging origami lotus flowers in a shallow dish or glass vase. These delicate paper flowers can add a whimsical touch to your home decor, whether placed on a dining table, study table, or bookshelf. Experiment with different colors and sizes to achieve a stunning visual result.
Greeting Cards and Invitations:
Take your handmade cards and invitations to the next level by decorating them with origami lotus flowers. Add a single flower as a focal point, or create an entire garden of small lotus flowers across the paper.
Garlands:
Craft a charming garland using a string or fishing wire and a collection of origami lotus flowers. Hang them near a window, in a nursery, or as a decorative accent for parties and special occasions.
Wreaths:
Create a unique wreath by attaching origami lotus flowers to a circular base. You can use a foam wreath form, a wireframe, or even a cardboard cut-out as the base. Customize the colors and sizes of the lotus flowers to match the desired theme or season.
Hair Accessories:
Attach a small origami lotus flower to a hairpin or hair clip to create a lovely accessory. Make them in different colors to match various outfits and hairstyles.
Wall Art and Framed Displays:
Frame individual origami lotus flowers by arranging them in a beautiful pattern. Hang these frames on your walls to infuse a sense of elegance and serenity into your living space. Experiment with different color schemes and background textures to match your desired aesthetic.
Gift Toppers and Tags:
Give your gifts an extra touch of creativity by decorating them with origami lotus flowers. Use the flowers as gift toppers or attach small lotus flowers as tags. Your family and friends will appreciate the effort, making the unwrapping experience even more delightful.
Party Decorations:
Use origami lotus flowers as part of your party decorations for birthdays, weddings, or other celebrations.
You can use paper lotus flowers to create table centerpieces, decorate place cards, or make one-of-a-kind party favors beautifully adorned with these delicate flowers. They will add a touch of elegance and sophistication to any event.
These suggestions are just the beginning to inspire your creativity and help you discover the many possibilities of origami lotus flowers. Don't be afraid to try new things, mix different techniques, and devise imaginative ways to use these lovely paper lotus flowers. Let your imagination run wild, and see where it takes you!
Also Read: How To Draw A Rose In Easy & Simple Steps?