What is Search Engine Marketing (SEM)? "Have you ever noticed the numbers of promotional ads pop up to your screen whenever you type 'best clothes for men' on Google?" or "Have you ever witnessed multiple sponsored advertisements even if you're doodling just for fun on Bing?" It is nothing but a powerful game of Search Engine Marketing (SEM).
What is Actually Search Engine Marketing (SEM)?
If you're wondering "what actually Search Engine Marketing (SEM) is," you're not alone. There are hundreds and thousands of terms in digital marketing that have the exact definition or sounds almost the same in one way or another. But, in this blog, we'll clear up all your confusion.
We'll dive deep into Search Engine Marketing (SEM) meaning and what practices you should follow to perform a pair of search marketing strategies successfully.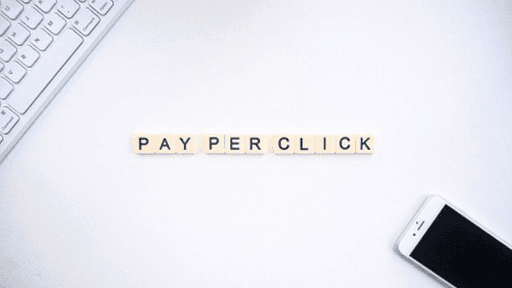 SEM, also called Search Engine Marketing, paid search or pay per click (PPC), is marketing a business and increasing media visibility by using a paid advertisement that appears on search engine results pages (SERPs). In the early times, Search Engine Marketing (SEM) is used to describe paid search and Search Engine Optimization (SEO). Still, now SEO has become a separate giant domain that local SEO companies usually manage, leaving only paid search marketing under SEM's head.
In SEM, advertisers worldwide bid on keywords that search engine users might use for specific products or services, allowing advertisers' ads to appear alongside the search results for those queries. The brands are only charged when the user clicks on an ad.
You can locate paid search ads on almost any search result page. These paid promotions are specifically located at the top and bottom of the page. To let you know that it's a paid placement, they are given an "Ad" designation.
Also Read: Top 14 Types Of Digital Marketing
Why is Search Engine Marketing (SEM) Important?
As online searching and shopping have increased, Search Engine Marketing (SEM) has become a more crucial virtual marketing strategy to increase an organization's reach and generate organic traffic.
Most of the visitors get on to the website by writing a query on a search engine.
In PPC, brands only have to pay for impressions that attract and result in visitors, making it the best way for a company to spend on its brand's marketing. In addition, each visitor improves the website's ranking incrementally in organic search results through Search Engine Marketing (SEM) strategies.
SME is just like a protagonist in the movies; it reaches the right time to the right consumers; when they're looking for something new. Unlike other digital marketing tools, PPC is non-instructive.
Despite social media sites where users are explicitly searching for something, in Search Engine Marketing (SEM), consumers are ideally in a state of mind to make a purchase and write search queries specifically to find commercial nature information.
In a nutshell, Search Engine Marketing (SEM) is one the fastest and effortless ways to generate traffic to a website and offer immediate outcomes if you hire a top local search engine marketing company for your brand.
Also Read: 8 Best Tips on How to Get Higher Rank on Google in 2021
Concept of Search Engine Marketing (SEM)
Keywords: The terms that users enter into a search engine are called keywords. These words prompt a specific search result or particular ad to be shown. Keywords usually consist of combination words and phrases, such as "cheapest clothes for women" or "what is a software program?"
Text ad: These are the standard types of ads shown in search engines. Text ads include a specific title, a visible URL, and a brief description.
Concordance: It would be best to define the correspondence between keywords you have picked up and the words and phrases that people use for a query into the search engine when setting up a promotional campaign in Google Ads. This process is called "concordance."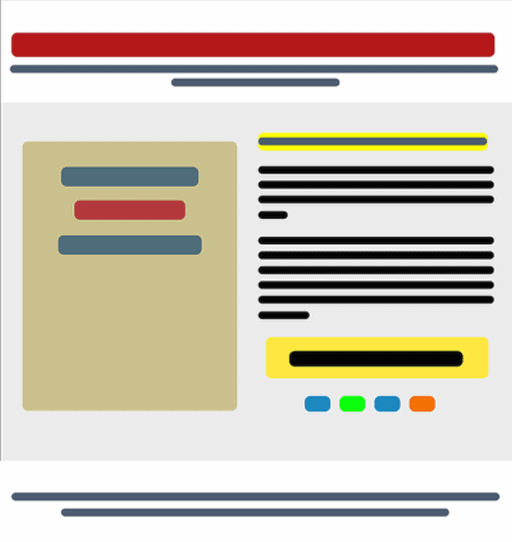 Landing page: It's the web page to which we land after clicking on an advertisement. These pages must be optimized to encourage users to take specific actions and achieve the best results with Search Engine Marketing (SEM). The keywords, landing pages, and ads shown should be aligned appropriately for an exceptional user experience. Have you seen the phrase "click and be a part of our free webinar" on Instagram? That click will take you to the landing page.
Quality Score: It's the score that Google gives to your keywords and ads, influencing your cost-per-click. The score is determined by ad relevancy, percentage of clicks, and lead generation on a landing page. This system is for premium quality ads to occupy upper positions and bear low cost per click.
Campaign: The campaign is like an umbrella under which multiple ad groups are organized to achieve similar goals in online advertisements. If you sell beauty and skincare products, you will create a separate campaign for serums and beauty oils, another for supplements, and a third focus on beauty products.
Search networks: These are the spots where your ads appear. The most used options are top and right of SERPs, but you can also market them on other social sites such as YouTube.
Impressions: It entails the number of times ad was presented
CTR: It defines the ratio of clicks on overall impression.
Clicks: It shows the number of times an ad was clicked.
CPC: It's the average cost per click.
Also Read: MOST POPULAR DIGITAL MARKETING TRENDS FOR 2021
Search Engine Optimization (SEO) and Search Engine Marketing (SEM) – What's the Difference?
Search Engine Optimizations (SEO) is the use of tactics and techniques to improve organic visibility. Its primary goal is to attract search engines and occupy prominent organic search placements.
Unlike SEM, where you have to pay for placement on result pages, SEO is unpaid. Many top local SEO companies can perform SEO work for your brand's organic placements.
Search Engine Marketing (SEM) is a paid marketing technique in which you would create a digital ad for your brand and be charged each time a visitor clicks on it.
Its primary purpose is to improve your brand's visibility and bring more genuine customers.
Also Read: Top SEO Trends To Watch Out For In 2021
Search Engine Marketing (SEM) Targeting
Target keywords are the trigger words, telling search platforms when to bring up your ads. By targeting, you incorporate additional variables for whom your ads should be shown and when to show them. SEM targeting can take the form of;
Ad Schedule Targeting: Show up your brand's ad at a specific time of the day or during some specified days of the week.
Location targeting: This type of targeting shows your advertisement to specific people within some geographical regions or falls under a particular ZIP code.
Device Targeting: If you need to show ads only to the audience with specific devices, you can go for device targeting. The devices can be mobile phones, tablets, or desktops.
Demographic Targeting: Demographic targeting is a sub-division of location targeting, allowing ads only to visitors with specific demographic categories such as gender or age.
Also Read: 7 Top SEO Secrets Unleashed
How to Improve Search Engine Marketing (SEM) Results?
For an effective Search Engine Marketing (SEM) campaign, you're needed to research and create a strategy before launching a campaign and after it is launched.
Using these guidelines, you can better optimize your campaigns and get access to more customers, drive more traffic, and maximize your budget.
Keyword Research
One of the best ways to lead to tremendous SME success is identifying and choosing the best targeting keywords. For keywords, find the terms that are
Look for the highly converting keywords that can target prospects near the end of the purchase funnel.
Choose targeted keywords with cost-per-click that gives a positive return on investment (ROI)
Look for the top words and phrases that are most likely used by the audience regularly.
Upgrade Quality Score
A good quality score helps your brand's ads come up more often at a much lower cost. Make efforts to upgrade your quality score by incorporating target keywords relevant to your landing page and ad copy.
Also Read: What is a Search Engine – Top 6 Search Engines
Create Convincing Ads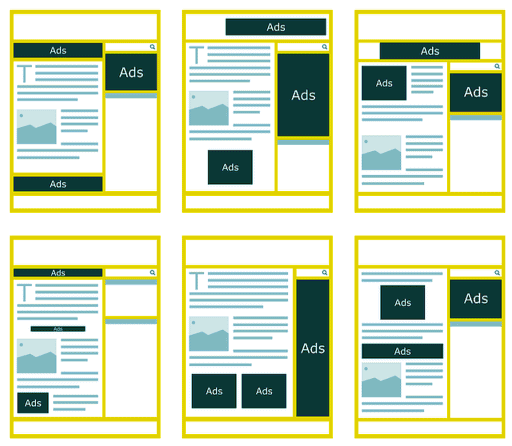 Your ad must be compelling and convincing enough to make the searchers tap on an ad. For an effective Search Engine Marketing (SEM) campaign, keep these things in mind while creating ads.
Communicate the solution you're offering to the audience
Use excessive keywords in the ad copy.
Include prices and promotions when necessary
Use ad extensions
A precise and concise call to action (CTA) should be there
Optimize Campaigns
To get the most out of your SEM technique, you first need to learn about improving Search Engine Marketing (SEM) campaigns after they're launched. Continue optimizing your campaigns once they're launched for the best outcomes.
If you're thinking about how to optimize it; here are few solutions
Look for the missed keywords that were skipped during the initial launching. Review and add suggested keywords that you think are missing.
Review what works and what's affecting your campaign to spot the most pleasing performing combination of keywords, ad copy, targeting, and landing pages
After launching, review your campaign again and look for the keywords that are attracting the wrong traffic.
Craft your Own Search Engine Marketing (SEM) Strategy
After learning everything about Search Engine Marketing (SEM), you can better plan and execute your own Search Engine Marketing (SEM) plan.
Get started by using the tools and techniques mentioned in this blog. By crafting your Search Engine Marketing (SEM) strategy, you can better generate an organic audience for your business.
Being in the business world, it would require an excessive amount of time and effort to generate and execute Search Engine Marketing (SEM) strategy. Still, there are many top local search engine marketing companies present that would better generate an audience for you and maximize your return on investment.
Must Read: 29 Best SEO Tools To Boost Business Performance
Images by Megan Rexazin, tswedensky, launchpresso, Wokandapix, 200 Degrees from Pixabay