The recent tweets from Google came as a lifesaver which informed the users about the new "spam update" that Google has introduced. Almost all of us are fed up with the spam that we come across over the internet. However, guess what? Google has the solution for that too.
What Was The Reason For Launching Such An Update?
The spam update focuses on enhancing your experience over the internet. A lot more happens behind the curtains than just providing you with the info related to your search. Google aims to provide you with only those results that will benefit you, as it has been focusing on filtering all the spammy content and websites from the internet.
In Gmail, you will find a similar feature where Google prevents the spam from reaching your inbox, but this has distressed many sales and marketing companies whose emails cannot reach the customers.
Google Spam Update Vs. Google Core Updates
As we know, Google's core updates tend to run for multiple days, but unlike these core updates, the spam update is only a one-day update, i.e., it will start and end in a single day.
Google also talks about the schedule of the spam update in a tweet posted on 23rd June 2021, which said, "This spam update will conclude today. A second one will follow next week. We'll add to this tweet thread when that happens."
At this moment, the spam update is global and tends to cover web pages and image results.
Also Read: How to Make Money Online with Google AdSense?
How Does The Google Search Spam Algorithm Work?
Crawling involves downloading a site's information, including pages and links, with the help of search engine crawlers.
Google uses systems that can detect spam. Hence the exclusion of such pages and websites from the search index takes place. To eliminate the remaining spam in the search index, the system rechecks the existing pages on the internet.
Another way is where Google takes the help of its own Search Console in finding the spammers.
Some people hack into vulnerable sites and pretend to be the owner of those sites. Then, to find a place in search results, they request a console to crawl their page, but prevention of displaying such pages takes place with the help of AI, where the system can detect such suspicious practices.
The automated systems aided by AI play a huge role in keeping more than 99% of visits from search spam-free.
Also Read: The Impact Google Stadia Will Have On Indie Development
What Can You Do To Stay Safe From Google Spam Update?
Spammers can be dangerous. Google spam update is trying its best to provide you with the safest experience on the internet, but there are several things that you need to keep in mind while surfing the internet.
What Harm Spam Does?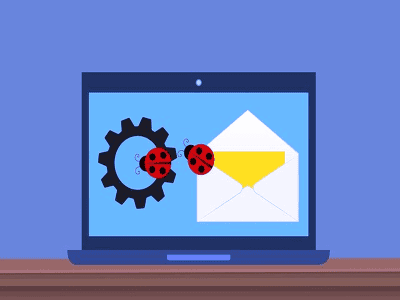 Spams are generally very harmful as they tend to land in your mailboxes and ask you for your bank details and personal information.
Many scammers offer fake customer IDs, and when you call them, they trick you into making a payment to them via bank transfer.
Spam can mislead you into losing your money; other than this, spam can infect your system with malicious software that can damage your device's performance. It can also steal your personal information and use your network resources and lure you into downloading open malware.
Also Read: Top 10 Google Chrome Extensions by Google
How To Detect Spam?
Spams usually follow a very common pattern and are easy to detect if you pay close attention to them. Here are some common features of spam:
Several messages that promise gifts and lotteries in return for nothing
Sites that ask you for unnecessary financial details
Spam also occur in the form of pop up ads that have clickbait captions
Emails that pretend to come from a popular site such as eBay or Amazon that asks you for your personal information
Messages that appeal for confidentiality
Spams can portray themselves as valuable messages. So keep an eye on the messages or offers that seem "too good to be true."
Also Read: 5 Action Points For Google Ads Campaign – Boost Up Your Startup With PPC
How To Stay Protected From Spam?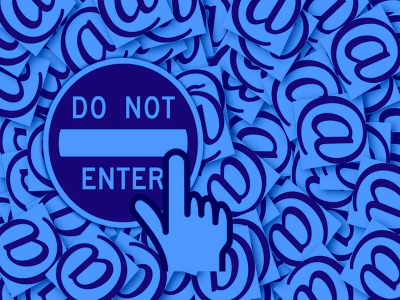 Never share your password with sites. Official sites and personnel are never going to ask you to reveal your passwords or confidential information.
Don't install any software that has no information about it over the internet. These types of software tend to send viruses to your system.
If an email doesn't look authentic, call the company from which the email seems to come and inform them about your query, but do not share your personal information with anyone.
Do not follow any links that appear as click baits and offer you prizes.
Never reply to a spam mail; the spammers will know that the email is active, and thus your email will be persistently targeted.
Several measures are taken other than just the spam update to protect you from spammers over the internet. However, different authorities are trying their best to provide you with a safe environment over the internet. Therefore, it is equally your responsibility too to take care of yourself and stay protected from malpractices.
Must Read: How To Get Your Site Out Of The Google Spam Filter?
---
Author Bio: Ayushi Sharma is an experienced content writer and has written many efficacious articles for different industries, including server and web hosting. And works in Esteemhost Technologies. However, she feels that effective and engaging blocks can take any business to the zenith. Thus, she works in the direction to cut through the noise between businesses and readers.
Images by 200 Degrees, Mohamed Hassan and Gerd Altmann