Today, companies are digitally transforming themselves, leveraging the expertise of international development companies. But it isn't easy to hire a full-stack software developer with the right level of expertise. Many commercial clients choose full-stack development for their future projects to scale up their business and save time and cost.
The full-stack development has highlighted the latest technological developments in recent years. However, hiring a highly skilled full-stack software developer is a difficult task that requires a unified approach and some time.
In this post, we will assist you and guide you by providing you all the details you need to know before hiring a full-stack software developer for your project.
What Is A Full-stack Software Developer?
Full-stack software developers are versatile developers. They address and discuss every aspect of the software development process. They possess the ability to develop a full-fledged application. Those developers have more detailed knowledge and understanding of languages, frameworks, and architecture than other-focused developers.
A Full-stack software developer has the technical expertise to understand both the front-end and back-end and know their way around servers, databases, APIs, MVC, and hosting environments.
When To Hire A Full-stack Software Developer?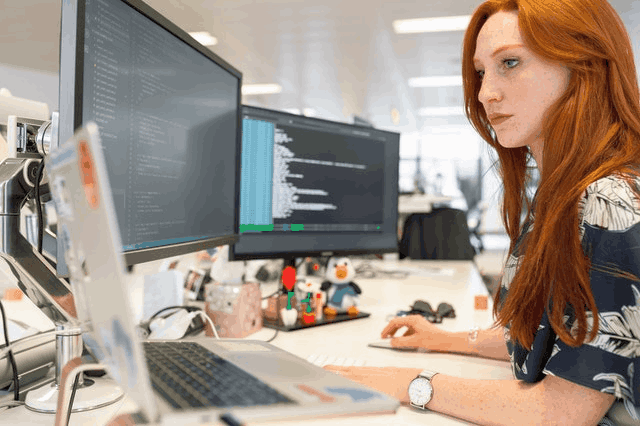 Minimum Viable Product (MVP) Requirement
When the business aims to validate the idea by creating a minimum viable product, a full stack developer is the best option as they are pretty proficient in all the skills required to build a quick MVP.
Require Product Manager
A Full-stack software developer can make outstanding product managers as they understand the operational requirements and, at the same time, they are familiar with the technical capabilities.
When decisions have to be made in terms of all the parameters, it's a precious resource.
Budget Impediment
If your budget is limited, hiring a full-stack software developer is the right solution.
Full-stack developers are cost-effective as you do not need to invest in front-end, back-end, QA, designer, etc., for every layer of the development process.
Technical Partner Requirement
Full-stack developers have complete technical expertise in developing a web-based app.
As they have extensive domain knowledge, they can supervise all technology operations themselves and help you build the product effectively.
Also Read: Why You Should Hire an SEO Consultant
How To Hire A Full-Stack Software Developer?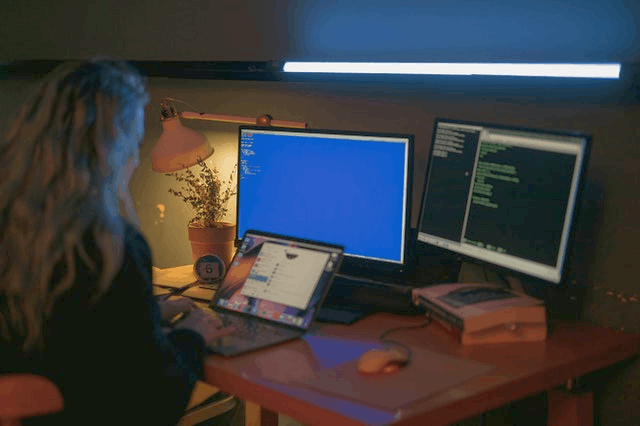 Hiring a full-stack software developer may be slightly different from hiring a regular software developer. You'd need to dig deep into their work experience, certain qualities, and technical skills.
Top Skill Set Of A Full-stack Software Developer
What matters most is that the full-stack software developer must have a computer science degree. A full-stack software developer should be proficient in multiple programming languages.
Hire a developer who has experience working with various technologies as they know how to handle a risky project easily. They should also possess good management skills as they are often required to coordinate with various front-end and back-end teams.
When it is the right time to hire offshore developers, you should look for someone interested and obsessed with learning new things so that they can keep up to date with the latest trends.
Lastly, they should share insights on keeping all the requirements together and how things should move forward to achieve the ultimate objective.
Also Read: Is Full-Stack Development Hard to Learn?
Strong Decision-making Skills
A developer with solid decision-making skills will demonstrate success at the next level of the project. Therefore, look for those full-stack developers who possess the ability to make decisions quickly.
Hence, if any error occurs in the tasks, they should have the ability to resolve the issue as quickly as possible.
Moreover, the developer must update himself with the latest techniques to integrate them into current applications. App updates will help improve the professional aspect and user experience.
Also Read: Top 7 Reasons Why Should Hire a Drawing Artist for Your Corporate Events?
Technical Expertise To Look For In A Full-stack Software Developer
They should be knowledgeable and competent at all layers: Front-end, back-end (Server), and database.
If you are hiring a dedicated software developer for a web application, the following are superior technical skills you should look for in a full-stack software developer:
HTML, CSS, and Javascript
Programming languages (back-end)
API development, designs, and RESTful services Knowledge
Databases
Version control
Implementation and hosting
Third-party APIs/services
Furthermore, full-stack developers need to increase the efficiency and well management of your hosting environment.
Also Read: How to Setup a Remote Agency – Full Guide To Hire Remote Resources
Interview Questions
There isn't any precise science on how to hire the right developer. But, it is true that the more you understand the position you wish to occupy, the better you can prepare your process to find the right fit.
Listed below, we have provided you some questions that you can ask to assess your candidate's experience.
Enumerate three things to consider when coding with SEO in mind.
Please list at least five ways to optimize a website to make it most effective and scalable.
If you have to write an endpoint to check if a resource exists, what path and method will you use.
Reverse Management
Factors for continuous integration
How would you prevent a robot from scratching the API that is accessible to the public?
Significance of bridge model & observer model
Also Read: How to Hire AngularJS Developer for Your Next Project?
How Much Does It Cost To Hire A Full-stack Software Developer?
Location is the main factor that determines the cost of hiring a full-stack software developer. In today's era, you can build your offshore team from anywhere in the globe.
Generally speaking, developers from countries such as the United States, the United Kingdom, Canada, Australia, and other leading-edge countries cost more. You could expect to pay approximately $10,000 a month.
In comparison to developed countries, developing countries such as India can be a better place to hire a dedicated developer. In India, there are developers with different levels of expertise. The range may be $25 to $80 per hour.
Since India is an IT hub, their full-stack developers are considered to be highly experienced and reliable.
Also Read: How to Hire a Ghostwriter for Your Blog – 8 tips you should know
Wrapping Up
Start with the process of making your requirements specific and clear. Make sure which commitment model you choose between in-house or outsourced. Select the stack on which you want your application to be based.
Once everything is clear, keep the above tips in your mind while conducting the hiring process. I hope this article will lead you to hire the best full-stack software developer.
Must Read: 11 Reasons Why You Should Hire a WordPress Web Design Agency
---
Author Bio: Shahid Mansuri, Co-founder of Peerbits, one of the leading offshore development team providers. With his guidance, many companies Hire Virtual Employees from India for their customized and complex projects. His years of hard struggle, dedication, and experience have enriched him to develop intense expertise for an extensive array of technologies, tools, and programs. He understands in sharing his strong knowledge base with a leaned concentration on entrepreneurship and business.
Image Source: Photo by Lukas, ThisIsEngineering, cottonbro