Many of today's generation have been using this digital music bank that quickly became popular. So listening to your favorite music and singer would put you in a good mood. Because anytime and anywhere, you can turn on your all-time favorite music. Many would ask how to delete recently played playlist on Spotify since this app keeps track of your activities while you're using it and combines your most recently played tunes into a single section.
They say that music is life, maybe because its rhythm is the same as what's on our hearts and minds as we relate to whatever beats the music has. One of the popular digital music today is Spotify. Spotify is a music, podcast, and video streaming service popularly known and used by thousands worldwide. It grants you access to millions of songs and other content from around the world.
Delete the Recently Played Songs And Playlist on Spotify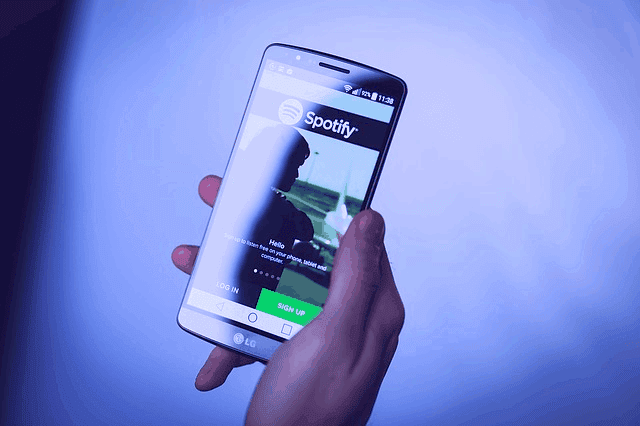 If you want to reorganize your Spotify account, you can delete your recently played playlist. Today, we'll learn how to delete recently played on Spotify and use the private listening option. It's worth noting that clearing your recently played list is only possible on the desktop. So even if you clear you recently played on your computer, your iPhone or Android device will not be cleared.
Here's how to use your computer to delete your Spotify recently played playlist.
First, launch Spotify on your computer. Then, on the left-hand side of your screen, click on the "Recently Played" tab. Next, choose the song, album, playlist, or podcast you'd like to delete playlist from the Recently Playedon Spotify. Then, Right-click on the cover or hover your cursor over it and click the three dots (…), and finally, click "Remove from Recently Played."
Spotify, by default, is public for your followers. However, if you wish to keep your activities and playlist private, you switch to the "Private Listening" option. In addition, your followers can see what you're listening to with "Friend Activity." Your recently deleted playlist or listening history will be lost temporarily. When you exit the desktop app, everything reappears once you relaunch it and finish listening to a track.
The Private Listening Option
Spotify's "Private Listening" allows you to listen anonymously, with no traces of your activity left in the app's history. However, note that Private Listening will end automatically if you restart Spotify or leave it idle for an extended period. Here's how to make Spotify private listening sessions possible with your mobile phone or desktop.
Navigate to the app's settings page. Click the gear icon in the upper-right corner on a mobile device. On a desktop, pick the setting from the dropdown arrow next to your profile name.
Toggle the switch next to "Private Session" in the Social section.
When you're on a desktop, you'll notice a padlock icon next to your profile name at the top of your screen, indicating that you're in private session mode. On the other hand, there is no similar signal in the Spotify mobile app.
Also Read: How to Develop a New Product Launch Plan in 2021?
Know More About Spotify Features
Spotify Codes is a tool that allows users to effortlessly share music with friends and family while also allowing others to follow their accounts. For example, you can use it to create a unique code for a song, album, playlist, or your profile, and then have someone else scan it to share it with their device and follow you. In addition, when you subscribe to Spotify Premium, it allows you to listen to up to 10,000 songs offline on up to five different devices.
Other best features of Spotify are: "Discover Weekly" is a Spotify playlist updated every Monday and features various songs based on what you've been listening to recently. In addition, the "Release Radar" is a playlist of new music by artists you like. It's also worth noting that if you follow your favorite musicians on social media, you'll receive notifications and updates whenever they produce new content. Another is the "Family Mix" for Premium Family Subscriptions combines music that anyone has listened to and enjoyed. Finally, the "Top Songs" includes all of the songs you wanted the best in the previous year.
If you're a big Spotify fan and work for a firm, you're probably aware that installing software on your work computer is against corporate rules. However, it's not a problem at all. By browsing to play.spotify.com or relying on your phone, you can listen to Spotify without installing the desktop app. Spotify Connect allows you to listen to your music on a range of Wi-Fi-enabled devices, such as Wi-Fi speakers, Google Home, Chromecast, computers, and more. Also, if you have a Spotify account, you can listen to tens of thousands of podcasts on topics ranging from comedy to sports, lifestyle, news, and more.
Quick Tips
While Search will help you navigate Spotify's massive library, the Filter option will allow you to sift through any playlist rapidly. Press Command-F on a Mac or Control-F on a PC to create a search window above your current playlist. Then, start typing the artist, song title, or album that you want to listen to. The filter will begin to discover it in your current playlist.
If you accidentally hit "delete" on one of your playlists, as well as the pop-up box. There is no need to worry. Spotify will help you to restore your deleted playlists.

Log in to Spotify's website, go to your profile page, and select Recover Playlists on the left to see if any of your playlists have been erased. Then, to get them back, click Restore.
Takeaway
Spotify is free to use, we can say that's a good thing, but its features are limited. You won't listen to Spotify Radio, but it's possible to listen to Daily Mix playlists. For example, in shuffle mode on the free plan, you can play music. You may listen to all playlists, discover new music, and share songs with friends on Spotify's free plan.
Also, you can enjoy the Spotify free plan while in Shuffle Play mode. You can play any of your favorite playlists or artists. Spotify is available for free on mobile, desktop, and tablet, so you can listen to music whenever and wherever you choose. However, the free version is available via a smartphone app, desktop software, or website. The Premium tier of Spotify allows you to listen to everything without being forced to watch advertisements.
Also Read: How to Hide, Delete, Edit, And Disable Instagram Comments