What are the best and top digital marketing tips and tricks to boost your online store and make sales. Here, we have included some top digital marketing tips and tricks. Have a look!
Did you know that Amazon, the leading e-commerce site globally, managed to earn more than $280 billion in the year 2019? The figure is 20 percent higher than what was in 2018. Then, that does not mean smaller online stores cannot make money and improve their bottom line.
Your e-commerce can perform well provided you implement the right digital marketing strategies. Shopify, for instance, helped more than half a million online shops, with more than $40 billion when it comes to sales and an average annual expansion of 74 percent.
According to an article published in Huffington Post, there are many ways to boost your online sales. For example, Facebook ads inspire over 52 percent of digital and offline purchases. If you are still not leveraging Facebook, you miss a world of opportunities, especially if you consider mobile or smartphone users.
Top 6 Digital Marketing Tips and Tricks
This article will walk you through the top digital marketing tips and tricks to help you take your online business to the next level. Here is how:
Delight customers with deals, coupons, promos, or discounts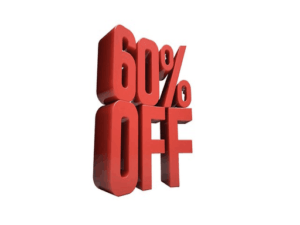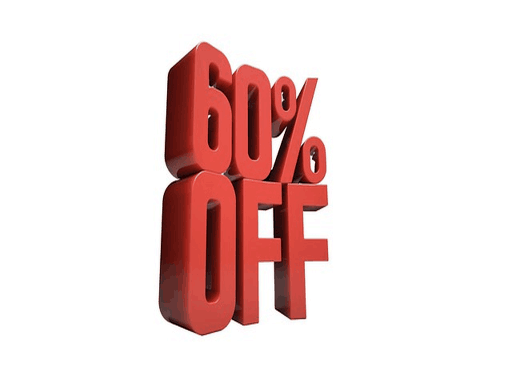 Based on the findings of Psychology Today, when you offer limited-period deals and discounts for a couple of your products or all of them, it has a significant effect on your customers emotionally.
Be it weaker or newer brands, more urgent and shorter calls to action helps in winning customer's resistance more effectually.
Established and powerful sellers may earn greater profits by extending the period of sales.
You may experiment with limited-period promotions to figure which of them gives you more benefits. You can also make the most out of such limited-period sales in the form of content to promote your brand, online store, social media page, and blog.
Make sure you motivate your targeted audience to share your promo codes and discount coupons within their social connections.
Also Read: 5 Golden Tips And Tricks for a Good Logo Design
Develop buyer guides
Modern shoppers spend much of their time researching products or services before paying for them. As an e-commerce business owner, you could build engagement around online buyers by delighting them with content that helps them purchase the perfect gift for their family and friends.
You can create buyer guides like Top 10 revitalizing shampoos for women or something like Best 15 skin cream to fight the signs of aging. No matter what you sell, people will have queries about the products.
You can build your authority as an expert and make customers know about your online store by publishing buyer guides on your website, social media platforms, as well as a digital store.
Additionally, you may also create product guides that educate your audience about how to care for those products.
For example, you may sell ready-to-eat foods and publish cooking guides or recipes. Such content proves beneficial for your targeted customers and improves product marketing as well as customer service.
Also Read: 5 Tips and Tricks for Acing your Assignment
Make buyers return to discarded shopping carts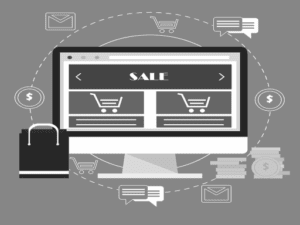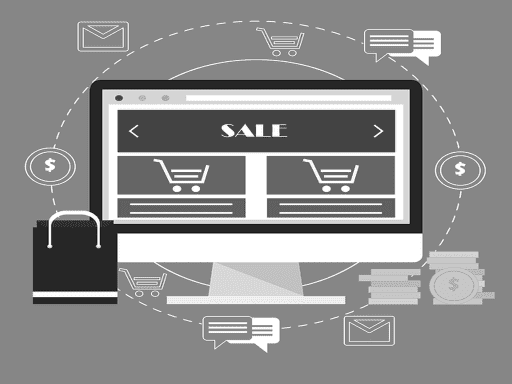 These days, marketers walk the extra mile to pique customer interest and make them return to their e-commerce website, making them choose products they would like to buy.
However, several marketers experience a huge number of shopping cart abandonments. In simple words, the shoppers do all things but never purchase your products.
Therefore, if you notice that your cart abandonments are very high, consult with a digital marketing agency Auckland to improve online sales.
You can use the integrated features or options to make customers remember the deal they missed and most probably, send buyers a bonus or incentives like a limited-period offer or deal. You can also attract online shoppers with free shipping options.
For those customers who abandoned the cart, you can send them the contact number of the customer service to resolve the issues that deterred them from adding items to the cart.
It is a possibility that prospective buyers did not like shipping costs or preferred a different payment method. This is the info you must learn and take apt measures to minimize shopping cart abandonment.
Also Read: 5 Best Property Dealing Tips and Tricks
Organize contests, quizzes, or giveaways
Though some people may think that contests and giveaways are counterintuitive to boost sales, the strategy is effective. That is that. Did you know a giveaway could generate more interest concerning your brand and help you get some positive customer feedback from the winners?
Contests, quizzes, and giveaways offer you an opportunity to increase your list of subscriptions by capturing customer names as well as email addresses.
Make the most out of contests or quizzes to gain marketing information and personalize your promotional offers and marketing communications for specific interests.
Usually, you would like to customize any of these events to the kind of customers you aim to attract as loyal customers in the days to come.
Also Read: 10 Best Actionable Content Marketing Tips for Beginners
Ask for reviews and testimonials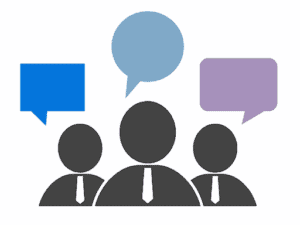 It is one of the top digital marketing tips and tricks. These days, most online shops ask for customer reviews or testimonials.
Some even go to the range of offering a special deal or gift coupon in return for sharing a product or service review on the site.
It is more beneficial if reviewers share their feedback on their social media profiles.
No matter what, modern buyers use reviews to let people make an informed purchase with a mix and match of positive and not-so-great feedback.
It helps make the reviews look more reliable than a product page or service page with zero reviews. Make sure you get genuine customer reviews and not fake ones.
Even if you offer customers a discount coupon for a review, make sure that they used your product at some point in time.
Also Read: Best Affiliate Marketing Programs For New Blogger
Transform first-time customers into repeat customers
When you manage to pique the interest of repeat customers, it helps to increase your returns from your online shop marketing budget. The fast you can change first-time buyers into loyal customers, you can make more profits.
For example, if you sell consumer items such as shower gels, razors, soaps, tea, coffee, and blades, you can perform quite well when it comes to these products.
Ensure that you visibly show the savings that subscription buyers would like on the order web page.
Also Read: Must To Have Content Marketing Tools
Conclusion
Now that you have these digital marketing tips and tricks handy, focus on them and implement the best e-commerce digital marketing strategies to drive website traffic, generate leads, and improve sales.
Image by Tumisu