Quiz marketing is a process in which businesses create quizzes for their products or services. A quiz might ask about the company, its services, or other relevant information to achieve marketing goals.
The quiz marketing results are usually shown at the end of the test. Moreover, they can be used as lead generation forms. Many companies use these quizzes as a gateway to reaching new customers, because they do not require too much time from them. Also, it doesn't take long before they get concrete information about your product/service.
This kind of promotion is suitable for digital products and services that need longer explanations than physical ones; such as eBooks, video courses, health & beauty products, etc.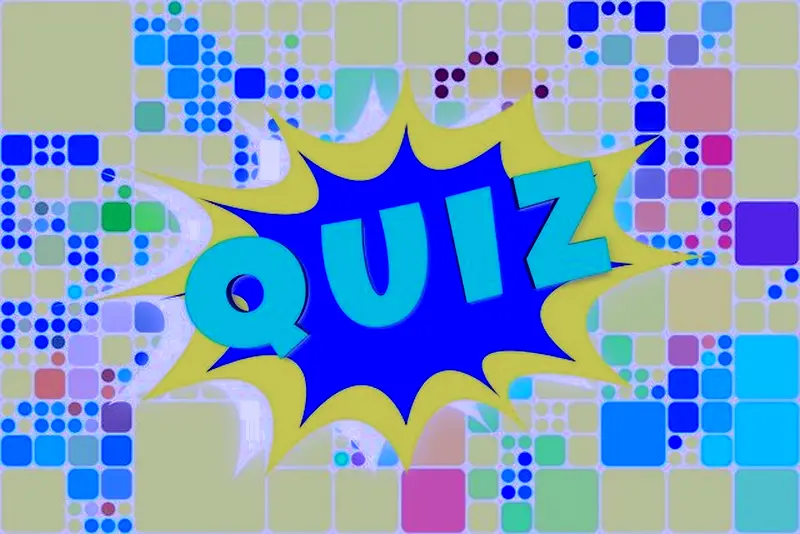 Why Do You Use Marketing Quiz For Your Business?
The main reason companies use quiz marketing is for a more accurate and precise target marketing. They want to know exactly who their customers are to provide them with; the correct information to produce a clear idea of their product/service. You may want to use quiz marketing when:
You want to know your customer's profile: How old they are, what kind of job they have, where do they live? And with this information, you can build an effective content marketing strategy.
You want to test the knowledge of your potential customers: This is very useful when trying to create a new product or service that will fit their needs. The better they know it, the more likely it is that they will buy it.
You want to improve your branding: You can produce content for specific target audiences using quizzes as lead generation forms. Your goal is to make them interested in reading/watching/listening about your brand again and again until they finally become loyal customers. Also, you show yourself as trustworthy because, on the quiz results page, you can provide a link to help them acquire additional information about your company.
You want to get familiar with your competitors: You can better understand what they are doing on their marketing strategies. Also, what type of content they use on their quizzes so you can improve on these aspects.
You want more leads: Quizzes go viral when shared online, making it easy for new customers to find out about your product/service. So, that will make the process of lead generation faster.
Also Read: 6 Top Digital Marketing Tips and Tricks – Learn to Boost Your Online Store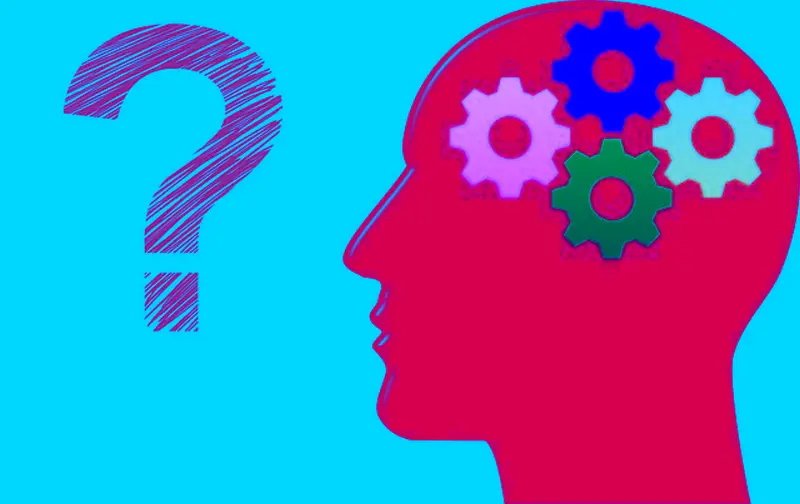 How Do I Create A Marketing Quiz?
With all of this in mind, creating a quiz is not difficult at all. But keep in mind that you need to know exactly who your audience is or else. Otherwise, you won't get any relevant results from the quiz. To create a successful quiz that will attract new leads, you should ask yourself these questions:
What is my goal?
Do I want to learn more about a specific topic, or do I want to improve my branding? The first option will allow you to create a quiz that provides relevant information about the company and its services. In contrast, the second one is more suitable for asking questions that bring value to their lives and your business.
Who is my target audience?
Depending on who they are, you can either use closed or open-ended questions because if you desire to target a particular group of people. So, it would be better not to go too broad. It's essential to know how much or little time they have at their disposal so you come up with relevant questions. Remember that not all quizzes need to last 20 minutes, so you should adjust according to your objectives and budget. Try focusing on high-income earners because these kinds of people like to have detailed information about a product/service before buying it. So if your quiz results spark their interest, they will become customers.
What type of marketing quiz should I use?
You can create an online or offline quiz depending on your resources and target audience. If you want to save time, money and get more engagement from your leads, then an online interactive one is ideal for you. Because the questions are easy to answer, and people tend to love taking part in this kind of game, even if it's just for fun. A crucial tip that you should keep in mind does not have more than nine questions. Otherwise, people might get bored quickly after reaching question number 10. But again, this depends on the nature of your business and what you intend to accomplish with your quiz.
How do I make a marketing quiz easy for the user to participate?
Quiz marketing is all about appealing to your target audience once you've defined them and creating a quiz that they will enjoy taking part in. You can design an attractive and engaging interface by using images, colors, and graphics and simply navigating through pages. Additionally, keep in mind not to ask too many open-ended questions. Because it's frustrating to see too many blank spaces after clicking the submit button. Ensure there is enough white space between each question; so that people don't get distracted during their reading process, or worse; they lose interest halfway through the quiz.
What should I include at the end of my marketing quiz?
You can add links to your social media profiles for people to find you, and if they wish what you offer, they will become customers. On the other hand, you can use this opportunity to give them a discount coupon; or an interesting piece of advice that might be useful for improving their lives. The possibilities are endless when it comes to generating leads with quizzes; so remember to keep things short and sweet and don't forget about including a call-to-action at the end.
Also Read: MOST POPULAR DIGITAL MARKETING TRENDS FOR 2021
What Quiz Marketing Mistakes Should I Avoid?
One of the most generous mistakes you can make is not keeping track of all the information captured by your quiz. Because it's straightforward to lose data and get distracted by other aspects; as working on promotions or the customer support department. Try to set priorities and analyze the results regularly; because it's important not to lose sight of what you want to achieve at the end of the day. Three more don'ts you should keep in mind are:
Don't be too broad with your questions always.
You should avoid being comprehensive with the questions because this may reduce the number of responses you receive. You don't want to send the wrong message to your visitors, so be precise.
Don't ask too many open-ended questions.
This is a mistake that most people make, resulting in lower scores and a lower response rate. You should avoid asking more than two open-ended questions; because there's a high chance of getting unqualified leads if you do.
Please don't set the marketing quiz duration long.
Keep your quiz short and straightforward, like 10 minutes at max; otherwise, people will get bored and leave without finishing it. If you want them to spend longer, take multiple quizzes, not just one question after another; for 20 minutes or an hour, which can prevent genuine customers from doing it. The point of taking a quiz is to find out what you can do to better your business and make yourself a better company. Quizzes are not a joke, and they should be treated as an actual survey with strict guidelines.
Do not ask for pieces of information you're not likely to use.
This is very important because you don't want to put your visitors off by asking for too much information. Keep in mind that most people will skip a question if they feel it's irrelevant, and only a few will provide the requested data; which means you can lose many chances of getting real customers from this method.
Also Read: What are the Benefits of Online Quiz Games?
Final Words: Distributing your Quizzes
There are many ways to distribute your quiz and make it attractive for your customers. You can add a link on your website or blog posts or even share it on social media platforms; like Facebook, Twitter, Instagram, and Pinterest. This is a very effective way of getting more visitors; because you're giving them something of interest them which they will enjoy doing if they find the topic interesting enough. You can also get referrals from other companies that trust you with their data.
The beauty about quizzes is that there are no limits when providing new information; so you should take advantage of this opportunity before someone else does. Get creative, and don't let anything stop you from trying different strategies to develop the best approach at the end of the day.
Also Check: How To Reach More Audience To Your Facebook Page
---
Author Bio: Samuel Matthews is a 33-year-old freelancer working with Essayontime.com. He was a journalist who wrote his own detective story and worked in the field of information. Learning new things and meeting unique individuals are among his favorite pastimes. Travel, sports, and drumming are some of his interests.
Images by Gerd Altmann, Mohamed Hassan and Tumisu