What is the importance of communication in advertising? Think of what is the single most crucial element of your advertising campaigns – convincing people to take a particular action, isn't it? When you promote a product or service to the customer, you are conveying your ideas and proposal before them lucidly, hoping to encourage them to opt for it.
Marketing and communication, in fact, are words that have gone hand in hand for ages now. Advertisement of products and services involves displaying their advantages, features, and values, and communication can single-handedly foster these elements to influence the customer's commercial aptitudes. This is why it is crucial to opt for a reliable communications agency to get this all-important aspect of your advertisement right.
The Relationship Between Advertisement and Communication
Come to think of it, and advertisement is just another form of communication. The latter involves exchanging or disseminating communication through signs, symbols, pictures, or vocabulary. In contrast, the former consists of using the same resources to justify and encourage the opting of a product or service.
The importance of communication in advertising, therefore, lies both in message development and customer relationships. At the same time, communication plays a crucial role in establishing and fighting significant market challenges on the pillars of trust and transparency.
In a sea of competitors, it is innovative advertising and communication alone that can help you sail through and establish a unique identity, whether online or offline.
Also Read: Why You Need Written Communication Skills And How To Improve Them?
What is The Importance of Communication in Advertising?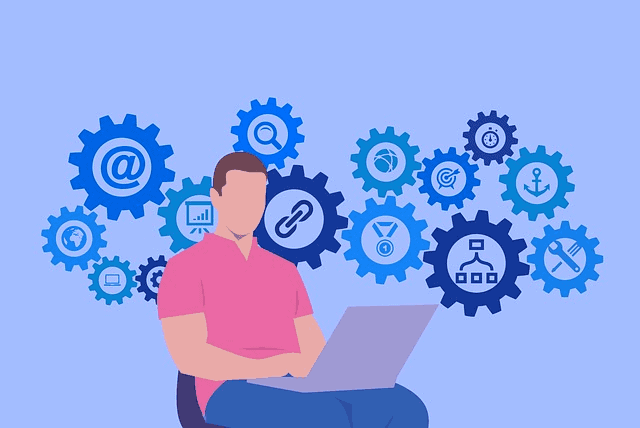 Building and Maintaining Relationships
It goes without saying that marketers today need to have exceptional communication skills. The reason is that communication plays a vital role in establishing and maintaining unique emotional bonds with clients; which can go a long way in not just retaining their loyalty but also generating more leads through word of mouth.
A solid customer relationship forms the base of making them realize the value and importance of your products and services, leading them eventually to buy them. Once such a relationship has been established, it also needs to be cultivated regularly through solid communication skills. The importance of communication in advertising arises here.
For instance, sending your customers the latest updates and promotions on sales, discounts and news can keep your relationship with them alive. Technologies such as AI have helped personalize these communications even further. The other vital aspects are timing, promptness, and consistency to make your customers feel attended to and grasp their nerves and needs better.
Also Read: The Importance Of Technology In Education
Market Needs and Challenges
An advertisement is not evergreen, meaning there are market situations and current trends to look into before launching a campaign that hits the nail on the head. Communications play a crucial role in this aspect as well, helping align the right audience for the right product.
Those with excellent communication and research skills can analyze the market deeper, help identify the right audience for their campaigns, understand their needs, and eventually express them through advertising smoothly.
This could involve interviews, surveys, observations, focus groups, and even other unconventional methods, all based on the pillar of solid communications. Marketing strategies can be planned out more effectively and targeted to the right group through such methods.
Robust communication strategies and channels also help penetrate invisible barriers of language and culture through creativity and passion. Those equipped with strong communication skills can also successfully overcome market challenges with impressive dexterity.
Also Read: The Importance of Corporate Awards – Best Way to Improve Your Brand's Image?
Stimulating Innovation
Advertising campaigns rest on the twin pillars of creativity and innovation. Original concepts with a hint of inspiration from the latest trends and designs largely contribute to successful marketing campaigns.
In these segments, therefore, internal communications play an all-important role. Even when the marketer cannot develop something entirely new, creative communications can take the advertisement to an all-new level and churn out fresh ideas.
Internally, communications can help engage employees and allow them to express their opinions freely in brainstorming sessions whenever a new project or campaign comes up. External communication can help figure out discrepancies and new avenues and bring fresh perspectives to the table. Therefore, communications have a crucial part to play in supporting the company's vision through innovation and conveying ideas cohesively.
Also Read: 8 Tips on How Can Brands Use TikTok in Their Marketing
Transparency and Trust
Transparency is essential for organizations on every level, both internally and externally. Especially when it comes to advertisements; effective communications can go a long way in establishing trust among both employees and customers; helping foster a strong mutual bond between the two and adding to their overall experience.
When employees are abreast with the latest developments and offerings, they can communicate the same to customers; and also provide them comprehensive support whenever they need it. At the same time, there is no information barrier between the two, just a secure link of trust.
Customers would also feel enlightened about your company's vision and efforts and would equate your services as one that is specific to their needs. They would value your products and services much more, for they can rely on you more quickly than other brands; that do not have such effective communication channels in place.
Establishing Your Brand's Voice
Authentic communication can help disseminate what your company stands for in terms of value and purpose; and also establish your brand's voice, telling who you are. Communication strategies can also help set the tone of your advertisement campaigns; which you can maintain across channels on a contextual level as well.
A brand's voice demands a certain level of consistency, which communications can help set for you. This is also an ideal chance for the proper rapport between employees, marketers, and customers. Effective communication makes sure that this voice is aligned with your brand's image and reputation.
Also Read: Essential Tips Regarding Two-Way Radio Communication in Industrial Park
The Message Conveyed: Importance of Communication in Advertising
Advertisements today are all about creating the most compelling messages that resonate with your target audiences. Excellent written, oral and graphic communications are the key to clear outlines designed for brand audiences; encouraging them to incline towards your product or service.
The role of communication in advertising is an evergreen one; and a precursor to concise, original, and compelling campaigns that hit the right notes. It takes experience and skill to choose the proper communication channels and campaigns for the right audiences. Once selected, these communication strategies go a long way in establishing a brilliant and consistent message for your audience.
Must Read: The Importance of Investing in Competitive Landscape Analysis for Small-Scale Businesses
Images by mohamed Hassan from Pixabay