Today, you can opt to buy used equipment online for its convenience. However, how would you know what you are buying is genuine and worth buying it online? Industrial companies prefer to buy used equipment to save money instead of buying new ones. As you purchase used industrial parts, you will find great deals on what other companies want to dispose of as they upgrade to new equipment or liquidate some assets.
6 Things To Consider To Buy Used Equipment Online
What do you consider before you make an offer? Before you make any conclusions, below are some things that you should consider as you buy used equipment online.
Equipment's working condition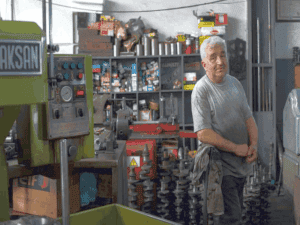 It is smart to ask yourself if the equipment is in good working order. However, this concern seems trite and essential. It is a vital concern for any buyer purchasing equipment online as many companies sell used equipment for scarp and parts. Search online for the listing page to check which parts they are selling. Where you are not clear about it, contact the seller of the equipment and enquire more about its working condition before you buy it.
The warranty
Is there a warranty or a guarantee after you buy from this particular seller? This is because to buy used equipment may sometimes have some problems, and you need to know if you can give it back or get an exchange. It could be anything from a shipping error, the seller overlooked some things, or there was a miscommunication somewhere. For this, a good seller should offer a guarantee, more so if the mistake is on their side. Still, as the buyer, you are responsible for reading the listing carefully, including terms and conditions in that online store.
Availability of service records
Online companies also keep records of how and when their machines are serviced—request for these records to help you determine if the item was well maintained. Plus, you can tell through the records if any recurring problems may cause future trouble. Importantly, as you go through the records, question any large gaps you find in the machine's service record. In this way, you will learn if the records were missing or the machine was not serviced. It is a common occurrence in either of the two. Also, ask for information about the operating hours to know if it was overworked or not.
The seller of the equipment
As you buy online, you need to know if the site you are buying from stocks the equipment or if they are brokers. Are you dealing with a direct seller or a middle man? This is because, where you are dealing with the middle man, you will end paying more as there are different prices of commissions and other fees. But with a direct seller, there are no extra charges. Besides, other online sites broke used equipment but verified all sellers who list on their site to ensure they are qualified.
Refurbishment process
Before a company sells their used equipment, they, in most instances, refurbish it. For instance, they can make an upgrade or repairs before it is up for sale. It is vital to consider this, and you can ask the seller what refurbishments were performed. In case there were none, it should also reflect on the price.
Also Read: 5 Safety Measures for Installation of Medium Voltage Equipment
Any additional fees
Depending on where you choose to buy used equipment, you may have to inquire about additional fees. If you are not sure about these charges, ask the seller or check through the website what the additional fees may be? Also, what they are for, either handling or shipping, in a case where you are using a liquidation marketplace. There are rarely any additional fees for sellers or buyers.
Conclusion
To buy used equipment online is a great way to get machinery and parts at great deals than when you buy new ones. Plus, the above things to consider will come in handy as you buy used equipment online as it will help you know what to check and help you get what you are looking for in used equipment.
Must Read: Is Buying Expensive Salon Equipment Worth it?
---
Image by Herbert Aust