Before we speak about Zapier Integrations, we will begin by understanding the SEO automation. SEO automation is the procedure of systematizing search engine optimization tasks with the help of tools. The purpose is to simplify the campaigns. SEO automation reduces the number of manual work required for the campaigns, and it can even boost up tedious tasks.
Managing SEO campaigns successfully calls for connecting with a professional SEO company. Any top-rated company will always use Zapier for exploring and implementing all the SEO automation prospects for SEO management. This is a robust integration tool that allows businesses to connect several of their already-using applications.
SEO Automation Tools – Modifying The Way Businesses Carry Out SEO With Zapier Integrations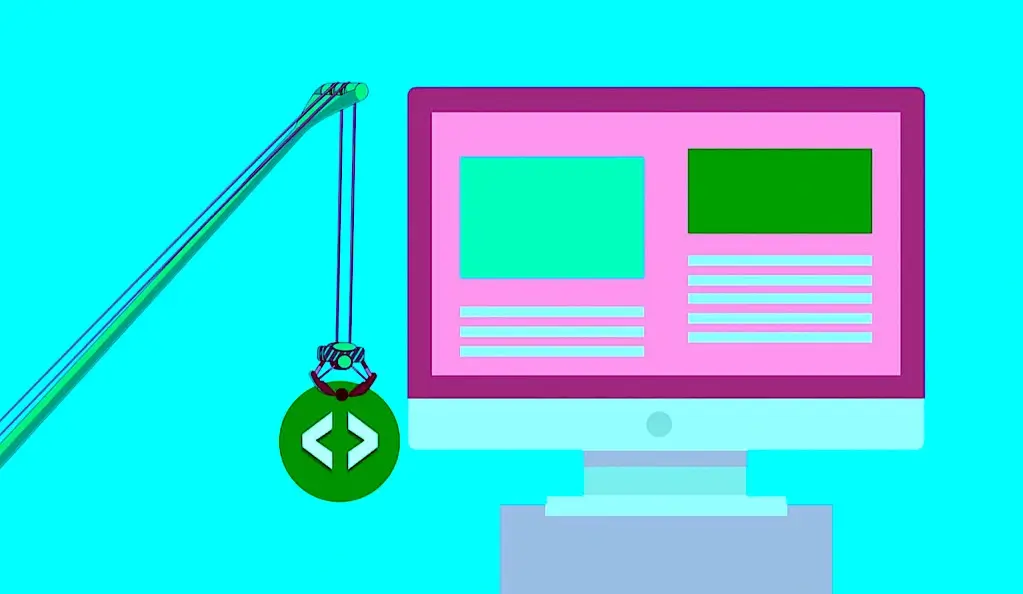 Taking the plunge in Zapier integration will require you to create your account first. Signing up for the free account will allow you to use the tool for a hundred tasks every month.
When you are publishing posts, you can send out custom tweets. Zapier helps in creating this kind of automated workflow for SEO automation conveniently. But it is not restricted just to this. Zapier can automate several other things for businesses.
The intent and objective of every Zapier developer are to help users craft customized workflows. Workflow automation saves time by which the teams working at the professional SEO company can emphasize the top parts of the work. Of course, every business uses different services or apps that they use throughout the workday. But Zapier offers integration with a myriad of destinations.
Zapier can help businesses achieve several things at once. For example, receiving a Slack alert as you receive an email and an attachment, sharing new LinkedIn posts; such tasks undergo easy SEO automation with the help of the robust tool.
Sharing Posts Automatically with Zapier
We all know how crucial it is to post engaging content regularly on the website and maintain time. However, when a business witnesses growth, it will demand more from you. This is the time when you need SEO automation tools like Zapier integration. With this post, sharing takes place automatically on your preferred platforms. Share published posts with optimization to any of the destinations with this tool.
After connecting to the platform where you want to publish posts, you can start creating your own Zaps. After publishing, always make sure to test the new automated workflow.
Also Read: Must To Have Content Marketing Tools
Top 5 Outstanding Zaps That You Need to Know About
For you to gain a fair idea, we are here to share this real-time outline of the five most remarkable Zaps that you will find in Yoast SEO. Indeed, the tool's functioning goes much beyond this, but it is worth learning:
Sending Slack messages for fresh WordPress posts
Creating Pinterest pins from fresh WordPress posts
Sharing the WordPress posts on Facebook
Sharing the WordPress posts that are published on LinkedIn
Tweeting the WordPress posts that are circulated with Yoast SEO
Also Check: 20+ Best White Label SEO Tools
Zapier SEO Automation for 5 Laborious Tasks
There can be no other system better than Zapier that has the potential of binding everything neatly. You may be checking the dashboards for different clients, working with efficient teams all over the globe, or working out ten different email accounts. Zapier developers always have your back. Cutting out on the struggle is now possible by crafting automated workflows from Zapier.
When people try to switch between productivity applications and business, they slow down. But Zapier can optimize the workflows by linking various apps via workflows that are known as Zaps. These function by integrating more than two systems. Anybody can set Up Zaps even if they do not have coding experience. All you need to do is pick the trigger, describe the action, and find the SEO automation ready in the tool.
Few Zapier workflows that you can use for automating complex tasks are as follows:
SEO Monitoring
SEMRush is a unique SEO monitoring integration. When you want the SEMRush site health tracker integration into the Basecamp platform, you can use Zapier. Fixing website issues instantly by creating tasks becomes convenient. After you find a bug in SEMRush, you can allow it to Zapier, and you can leave a message for the Zapier developer team such as "Kindly provide assistance with this task." The tool will instantly send over the task with all the details and transfer it to the individual you select in Basecamp.
Social Media Posts Automation
As we all know, Facebook has ceased the Twitter integration; since then, social media posts automation has become challenging. The sharing of the old integration link is witnessed on several sites that integrate two social media platforms.
The integration looked like somebody posting on Facebook, followed by automatic tweeting of the post. Several businesses have benefited from this feature for automating the workflows.
But this integration is no longer available, which is why you can now craft a zap that links the pages of Facebook to Twitter. If you want the automatic creation of tweets upon creating a new post, you can arrange the workflow with Zapier. This also allowed the repurposing of content across various social channels.
Tracking Marketing Campaign Information in the CRM
High-end referral marketing tools allow people to subscribe for a giveaway campaign, pre-launch sign-up, or pre-order. By capturing the leads in the CRM fast, you can engage with new prospects quickly as well. These tools might not be equipped with several CRM integrations. But you have Zapier at your end for this purpose.
With this tool, it is super easy to connect two applications along with the integration. Moreover, this tool will reduce the risks of export errors and boost the visibility into the campaign's performance upon SEO automation.
Gear up to arrange a version for your business by using the Zap as the beginning point.
Zapier keeps track of the CRM for learning about any duplicates before adding contacts to CRM. After all this, you will have the new participants in the customer database.
Automatic Hour Tracking
When you work with freelancers and teams all over the globe, keeping track of the work hours becomes a challenge. Getting hands-on a detailed log for sending billing to the clients is necessary. But if you combine them into Google Sheets, you can save time and organize the hour tracking activity.
When agencies, partners, and freelancers work on various projects, they also need to bill the client. For example, you can track time in Toggl that logs entries automatically to Google Sheet by using a handy Zap. Other partners can sync the time trackers to a similar spreadsheet that puts everything in a single place. Billing clients becomes more accessible with this.
CRM Software Integration with Various Project Management Tools
For the CRM, you might be using HubSpot and Asana for project management. Create a seamless connection between these two with Zapier. If you have a premium paid subscription to HubSpot, you can use a direct integration to connect them. But Zapier integration for SEO automation is readily available when you do not have access.
Start by connecting a free account of HubSpot to Asana in Zapier. Following this, you create a particular assignment in Asana depending on a specific action originating from HubSpot. For example, as a person crafts a new form submission via HubSpot, a corresponding task can be created in Asana. It is highly customizable with various triggers and functions and can save money.
The connection between the project management tool such as Asana and the CRM will allow your clients to encounter fewer prospective lead falls via the cracks.
Also Read: How Business Automation Can Improve Your Productivity
Conclusion
As you are bootstrapping your start-up or running a business, you will need effective SEO automation tools. Zapier is the only tool that will help in simplifying the process and shift the focus on busywork. The tool comes with a myriad of integrations that help you get hands-on customizable workflow automation.
Using this tool is highly cost-effective as well. You might want to link HubSpot with MailChimp for tracking unsubscribes in a better way, get the hour tracking of the entire team in a single place or link a viral promotional campaign to the CRM; Zapier is always present to offer support.
With numerous integrations and by connecting all the automated workflows in the tool, work becomes more efficient. These days, a professional SEO company never engages in manual tasks with the advent of tools like Zapier.
Must Read: All You Need to Know About Onboarding Automation
Images by mohamed Hassan from Pixabay