Why should you convert your website from HTML to WordPress? Gone are the days when static HTML websites were the norm of the web. Today, you can see dynamic websites everywhere that can do much more than an HTML site. Users love a more intuitive website that can be viewed on various devices, whether a desktop or mobile. Further, modern websites aren't merely pieces of code; they provide exquisite user interaction. This is what a dynamic website can do. It is apparent that you would prefer a dynamic website over a static one.
Despite the evolution of technologies, many businesses still use static HTML websites that would risk their online existence. If you are also one of them, it is high time you converted your static website into a dynamic one. You can shift to the latest technology by converting your static HTML website into a dynamic one.
HTML to WordPress conversion is an excellent way to move to a dynamic website. As a leading website development platform, WordPress is a go-to option for developing top-notch websites. It is flexible, cost-effective, and feature-rich making it suitable for developing a wide range of websites.
Still not satisfied? Let's go through the top reasons to move to a dynamic website from your static one using HTML to WordPress conversion service.
Top 6 Reasons for converting HTML to WordPress
Converting an HTML template to a dynamic WordPress theme has many benefits. Some of these benefits are mentioned below.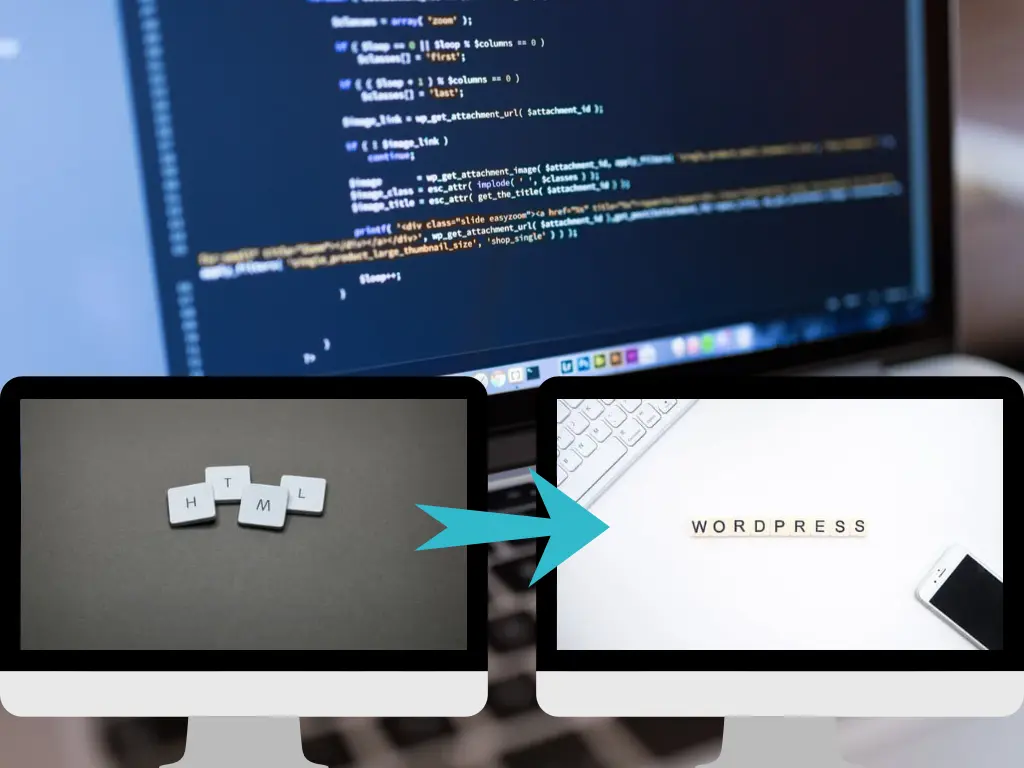 It's essential today
Can you imagine a website without user interaction or that doesn't have a button to show you some results? It's really hard to think of such a website today because user interaction is so common on websites that it would feel like a dull piece of code without such functionality. Also, a website is built to serve a purpose, be it sales, gathering information, or exploring a company.
To serve the purpose of a website, it needs to be user-friendly and offer intuitive user interactions. Undoubtedly, a dynamic website can meet all these requirements. Hence, you need a dynamic website to meet the requirements of your business. Today, it is vital for a successful online business and you can build a quality dynamic website with HTML to WordPress conversion.
Cost-effective platform
The cost of developing a website can be humungous in many cases, especially if you want to build a highly customized enterprise-level website. However, if you choose a platform like WordPress, the costs can be reduced because it doesn't have license fees. It is one of the reasons why HTML to WordPress is a lucrative option when it comes to converting your static website into a dynamic one. Thus, if you select to convert your HTML into WordPress, you can save high costs.
Also Check: 11 Reasons Why You Should Hire a WordPress Web Design Agency
Easy to use
WordPress is an intuitive website development platform with plenty of user-friendly features. As a result, it is a perfect platform for moving your static website to dynamic. With its easy functionalities, managing the website is a breeze, making HTML to WordPress service a preferential choice in website development for many businesses. With a vast pool of themes and plugins, you can build an out-of-the-box website having additional functionalities to match your business needs.
As a powerful content management system, WordPress serves the best way to build engaging and customized websites. In addition, it is also a robust SEO-friendly CMS. As you can expect, WordPress is perfect for developing search engine-friendly websites. So, choosing the HTML to WordPress conversion process is a win-win situation for you to get the best-quality websites.
Professional-looking website
Your website should represent your business and be as professional as your company. If you use a manual conversion method or a tool, it won't give the best results, and you will not get the results you expect from this conversion process. However, if you hire WordPress developers to convert the code, you can build a professional website by leveraging the great expertise and experience of the developer.
Also Check: Top 15 Best Selling WordPress Themes Of All Times
A vast community
Since its inception, WordPress has proliferated into a full-fledged content management system from a mere blogging system. It also grew a significant community base along the way that now supports it proactively. It's hard to find the kind of community support with any other content management system that you get with WordPress. Many reasons contribute to WordPress's popularity, and the community is obviously one of them.
With this vast community, WordPress users can easily find a solution to any problem. Hence, you can find a suitable tool, extension, or feature to cope with any challenge you get with the platform. Thus, selecting WordPress to convert from HTML can be beneficial as you will have a website with possible options provided by the community.
Highly customizable
A business needs a unique website to beat the competition and attract more customers. Luckily, WordPress is above expectations when it comes to customization. There are plenty of opportunities for customizing your website mainly in two ways–custom development and using plugins/themes. A vast repository of website themes and plugins is readily available on the official website. You can choose from this extensive library of paid and free themes for the customized appearance of your site.
In addition, you can also pick one or more plugins from the official website to integrate additional functionalities into your website. These customizations allow you to build a tailored website that meets your business requirements.
Also Check: WordPress Website Launch Checklist: 15+ Things to Check Before Launching Your WordPress Website
Things to Consider When Choosing an HTML to WordPress Conversion Company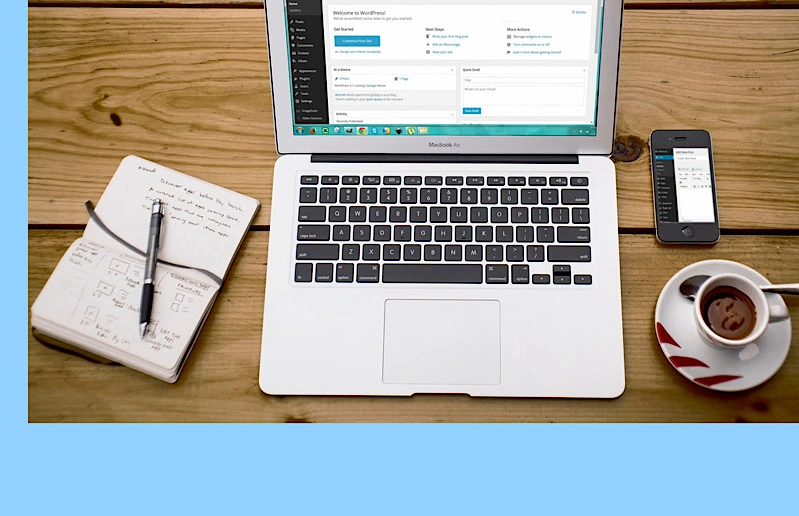 If you are looking for a service provider or company to convert your HTML into WordPress, you will have to search for it in the right way. There are many companies, and finding the best one could be challenging. Here are some tips and tricks for choosing the perfect HTML to WordPress development partner:
Go through the company's website to check their portfolio. It will provide an in-depth view of their services and deliverables. 
Check reviews and ratings before finalizing a company for your project. You can visit prominent research, review, and rating platforms like Clutch and GoodFirms. 
Test their team's communication and collaboration skills to see if they respond promptly with a suitable channel and coordinate well with you. It helps you to ascertain whether the workflow will be smooth and hassle-free. 
Find out their expertise and experience. You can explore the experience and expertise of HTML to WordPress developers to check if they have the requisite skills to accomplish your project as per your expectations. 
Start with a small project. Instead of giving the complete responsibilities to their hand, you must start with a smaller task to check their viability. It will help you determine whether they can meet their commitments. It can save you a lot of money.
Also Check: Icon Block Plugin to Add Arbitrary SVG Files in WordPress
Let's wrap up!
Whether you have a prebuilt HTML template or looking to move your static HTML website to dynamic, the HTML to WordPress process is a viable approach for achieving the objective. You have gone through various reasons why you should convert your HTML website to WordPress. You can choose this process to build a good and feature-rich website for your business. It helps you to get a quality, dynamic website with out-of-the-box functionalities.
Moreover, if you are looking for HTML to WordPress conversion, you should rely on a trustworthy web development company. You need to search for it and outsource your project to get a quality solution for your business.
Also Check: Top e-Commerce WordPress Theme For Business In 2022