Camping in a tent can be a wonderful experience for anyone who wants to reconnect with nature. RV camping has become a nationwide trend that has exploded during the Coronavirus pandemic. It allows outdoor enthusiasts to come in diverse weather without worrying about rain or snow. Camping in an RV offers soft bed cooking facilities and other conveniences. What are the best places to go for RV camping in the United States?
9 Best Places To Go RV Camping In The US
One of the essential factors for an RV traveler is finding a campground with the amenities you need. Many RV campgrounds offer stunning views and amenities such as the bike carrier for ute. If you need tips to find the best places to go RV camping in the United States, you are at the right place. We have provided some places you can go for RV camping in the United States.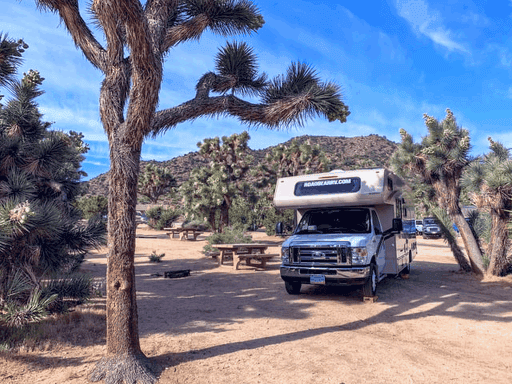 Michigan: Sun RV Resorts In Petoskey
Photo by Paul Esch-Laurent on Unsplash
One of the best places to go RV camping in US. This RV camping campground sits on the shores of Lake Michigan. It is an ideal camp for anyone who desires small-town charm. The camp offers easy access to water for anyone who wants to hop into the lake. The campground provides several amenities, including Wi-Fi, a temperature-controlled pool, and a spa. You can play tennis at the facility and enjoy a quiet time away from the big cities. Sun RV river resort is perfect if you're traveling in large Arby's and seeking extended stays.
Ohio: Lighthouse Point At Cedar Point In Sandusky
Get ready for sparkling Lakeview at The Lighthouse Point in Sandusky. This campground offers a lakeside experience with several recreational activities on the water at your disposal. You can park your RV on sea steps near the Waterfront amusement park. If you aren't into an amusement park, you can enjoy the beautiful Lake Erie beachfront. The campground offers several amenities, including Wi-Fi, cable, and full hookup. You can hit the recreational fields or cool off enjoying the pool.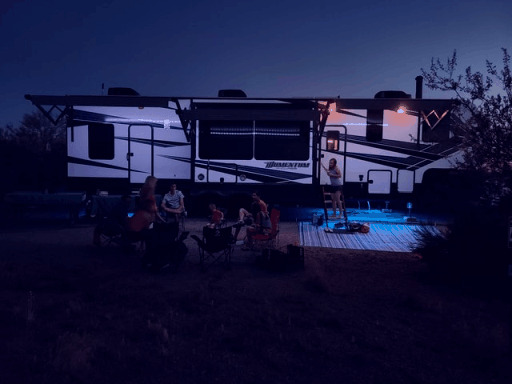 Pennsylvania: HersheyPark Camping Resort In Hershey
If you are in Pennsylvania, check out the HersheyPark camping resort. It is an official Camping Resort for RV enthusiasts with a free shuttle to take you to the theme park. Every guest at this resort gets unique benefits, including discounted pricing tickets. The resort has hundreds of full services sites. You can enjoy amenities such as live entertainment and movie nights.
Also Read: 9 Best Travel Destinations For Peace of Mind
South Carolina: Hunting Beach State Park In Murrells Inlet
Hunting beach state park is another best place for bird watching on the East Coast. It is a natural Paradise with abundant nature trails and excellent surf fishing. Birdwatchers visit this RV Park to glimpse rare birds visiting the area.
One of the best places to go RV camping. This site is along three miles of the Atlantic oceans beach of South Carolina. You will find excellent amenities such as hot showers, complimentary Wi-Fi, and restrooms. Other amenities include a swimming area, water, electricity, and sewer hookups.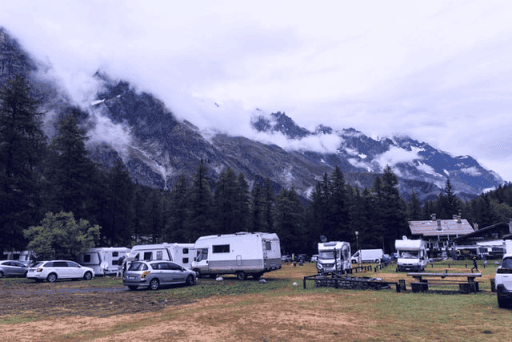 Tennessee: Lakeview RV Park In Bluff City
The Lakeview RV Park is on the shores of Boone Lake, just three miles from Bristol Motor Speedway. It offers several amenities, including electric hookups, laundry facilities, and showers. Any nature connoisseur will love springtime in the park.
Visit this RV campground to enjoy beautiful views of the lake. It is an ideal base for water activities on the lake. You can also enjoy the golf cart and boats for a small fee. Some recreational activities to try include fishing, boating, and hiking.
Florida: Boyd's Key West Campground In Key West
Many campgrounds in Florida are made for RV campers rather than tent campers. The Boyd's Key West campground is a fun resort to experience the Florida hotspot. It has a pool and beach area with several conveniences, such as laundry facilities and a boat ramp. You can check out the bar scene in the downtown area close to the background.
Also Read: 11 Best Experiences in Dubai
Utah: Zion River Resort In Virgin
Any outdoor enthusiast will love the Zion National Park area of Utah. Near this park, you will find the river Zion resort, another one of the best places to go RV camping. It is close to the South entrance of the National Park and has concrete parking spots.
Here you can enjoy the laundry facilities, Wi-Fi, grills, and sauna. Kids can romp on the playground or swim in the heated pool, while adults can enjoy root beer floats, movie nights, and wine & cheese.
Vermont: Button Bay State Park, Ferris burgh
Visit button Bay state park in Ferris burgh if you want to experience the beautiful Lake Champlain. It is a few miles close to attractions, including Fort Ticonderoga and the Shelburne Museum. This RV camping ground offers several amenities, including restrooms, showers, a playground, and a pool. Campers can find antique shops and restaurants within the vicinity. You can easily take a canoe on the water and see the fiery sunsets.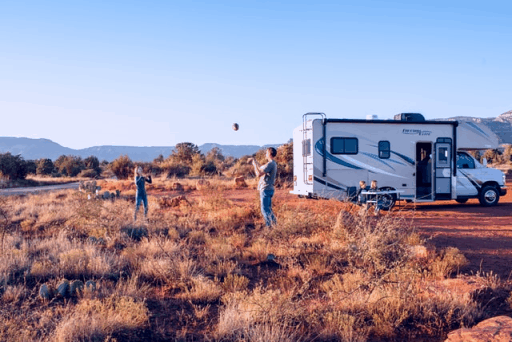 Colorado: Elk Meadow RV Park In Estes Park
You can explore the Rocky Mountain National Park at Elk Meadow Park. This campground is just a mile from the town of Estes Park in Colorado. It is a beautiful RV park with a vast pick of activities. This camp is a dream nature getaway for many campers. It offers full-service campsites, cabins, and teepees. Campers can experience an outdoor pool and hot tub, live entertainment in the lodge, and laundry facilities.
Also Read: Best Thai Translator App For Android 2021
The Bottom Line
Today millions of Americans go RV camping because of the comfort and convenience of camping in an RV. However, not all RV parks are equal. You can find privately owned campgrounds or RV parks in state and national parks. This article has described some of the best places to go RV camping in US.
Must Read: Top 9 Smart Camping Tips You Must Know
---
Author's Bio: Rebecca Grey is a professional writer and guest blogger. Writing assists her in improving her knowledge, skills, and understanding of the distinct industry. She enjoys writing and sharing her expertise, mainly in the Travelling Industry. As she believes traveling is the key to a peaceful life and wants to spread her belief worldwide. Apart from writing, She loves Traveling and Reading.