Before you go for a camping, you must prepare well. Here, we have mentioned 9 smart camping tips to ease your preparation.
Camping is an incredible and challenging opportunity to enjoy a trip differently. Camping is also an excellent opportunity to get to know the destinations in your region, respecting social isolation.
9 Smart Camping Tips
To motivate travelers to discover new destinations in their region and help them stay safe, we prepared a list of smart camping tips to help you make the most of your camping trip.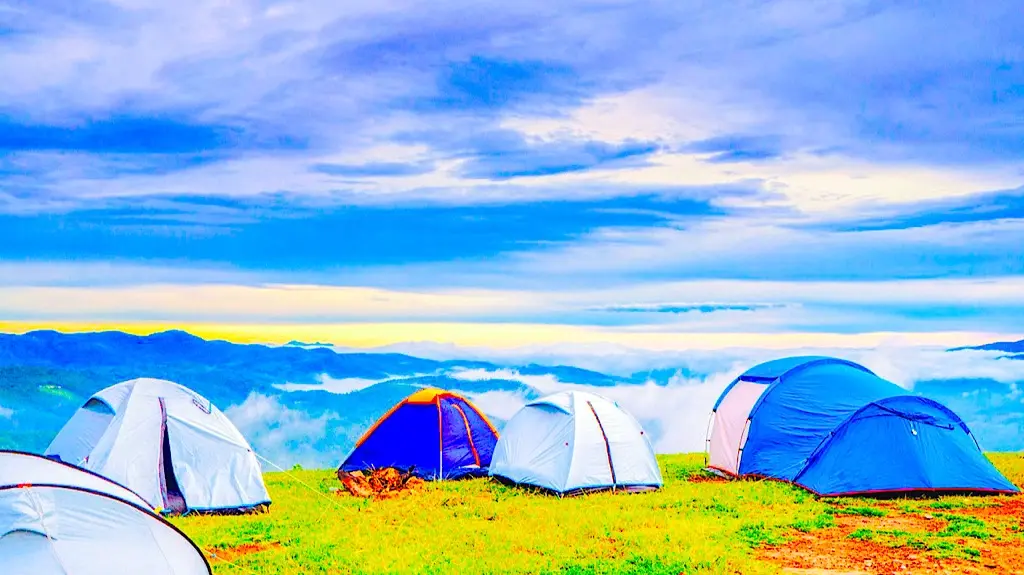 1. Research Destination
In our list of the smart camping tips, we have listed researching destination in the first. Although, it seems obvious, but it is not always: knowing the destination well and, especially, how it behaves at the time of your trip – is the first step in setting up a legal camp.
Check how the weather will be, search for the best camping spots, see what's nearby and make sure you choose the mode of transport that best meets your needs.
Checking if the camping has a bathroom and hot showers is also very important!
If this is your first time, avoid places that are too isolated to avoid problems in case of unforeseen circumstances.
2. Take Suitable Tent
The tent characterizes the camp and, for each location and travel profile, there is a more suitable type.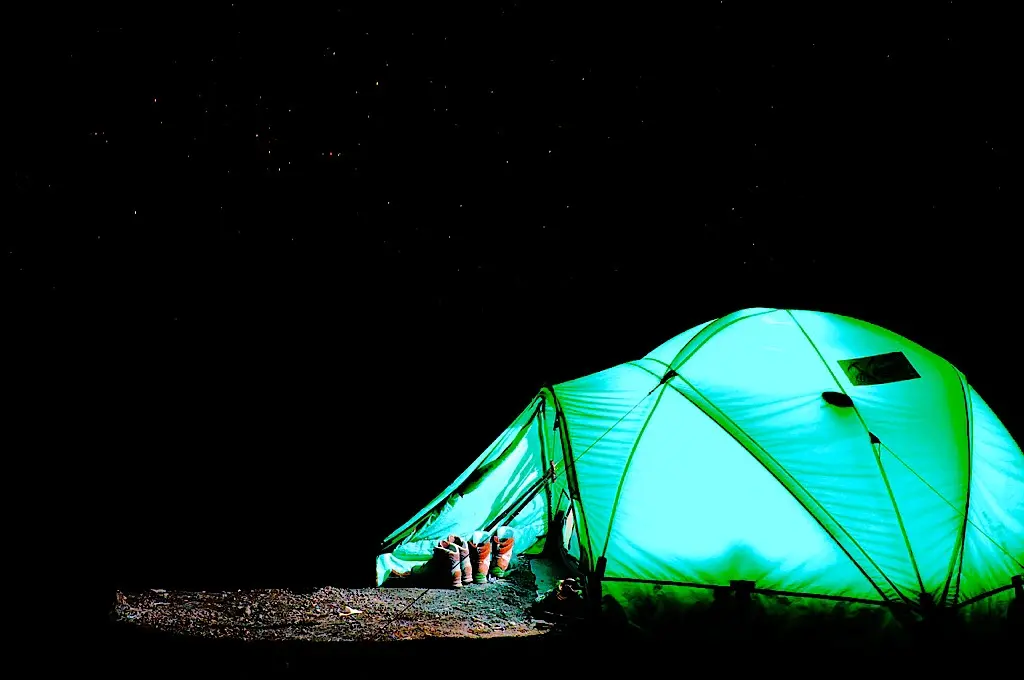 A heavier tent is best for car trips: Since you won't have to worry about carrying it on your back and it usually has a lot of work to assemble and dismantle, so it's best for medium and long-term stays. Structural and Canadian types fit this model. You can choose the best four person car camping tent If you are going for a car camping with a family.
For a trip with long paths on foot, lighter tents, such as the Igloo type, which are usually made of nylon or variations of this material, are more suitable and have many models that can meet different needs.
Set up Tent: Ideally, the tent should be set up in a flat place, on dry ground and away from slopes, areas with a high density of trees and, especially, on the banks of rivers and lakes. That's because moisture can make the tent material more prone to mold or tear – especially when the tent is kept moist. Using a waterproof tarp under the tent is a way to prevent water accumulation in the event of rain.
Learn Before At Home: If your tent is new and, especially if you have never camped, it is essential to test it before the actual camp. Assemble and disassemble it at home to familiarize yourself with the equipment and avoid problems when you get to the campsite.
Learn from Experienced Campers: If you still have doubts there, seek help from some other camper – the important thing is not to leave the tent badly set up, as it will be your home for a while!
Also Read: Handy Guide – How To Choose A Canopy Tent Types
3. Take Flashlights
The flashlight is an essential item for camping, as the tent does not have its lighting.
Even though the campsite is lit, she will be a great friend at night.
So you can walk around the tent or camping and find your things without complications.
So, we have listed it in our smart camping tips.
4. Take Sleeping Equipment
One of the smart camping tips is to take sleeping equipment. A camping experience can be very tiring if you cannot have comfortable nights, so the sleeping bag is a must!
Some prefer inflatable mattresses, but it is essential to remember that they take up more space, and not all tents are big enough to house them.
Remember that for colder places, you will need a bag with more excellent thermal insulation.
Also Check: What To Wear To Go Camping In Winter?
5. Plan Meals In Advance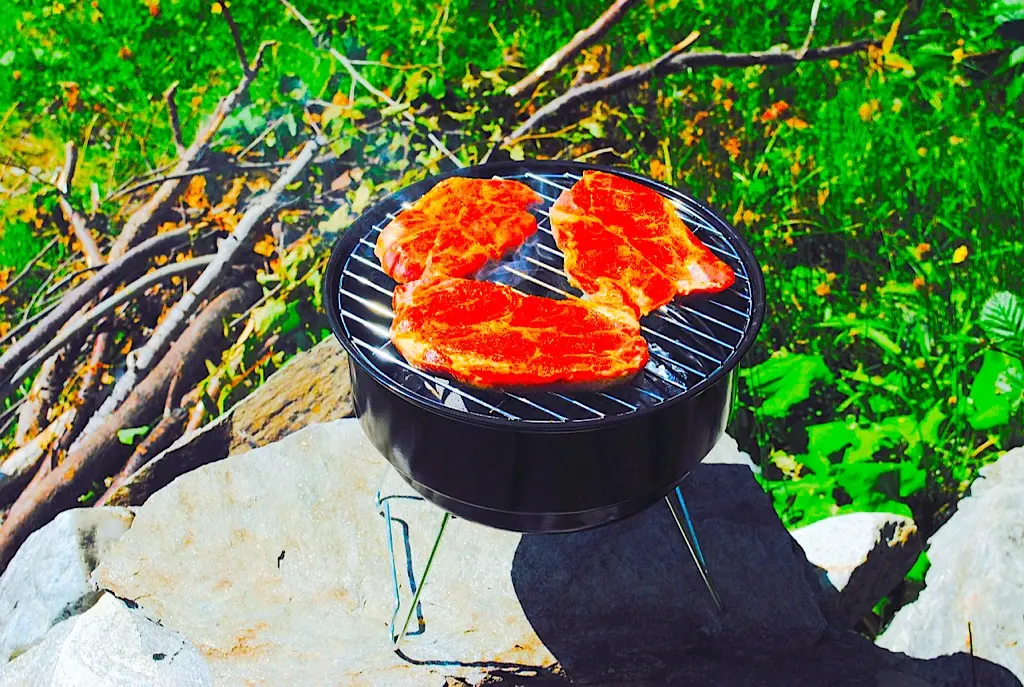 Researching whether your camping of choice has a kitchen is very important if you plan to prepare your food, not only for practicality but also because it frees you from carrying kitchen utensils, which weigh in your luggage.
Of course, in most cases, the infrastructure will be simpler than that of a domestic kitchen, so give preference to easy to prepare dishes.
None of this will be a concern if you prefer to eat in restaurants or take pre-made meals that can be eaten cold; however, do not forget to calculate well the amount of food to be taken to not sin neither by excess nor by lack.
If you have a more restricted diet, the importance of planning doubles. It is one of the smart camping tips you can not ignore at all.
Also Read: 3 Quick Tips on How to Fluff a Pillow
6. Never Leave The Tent Open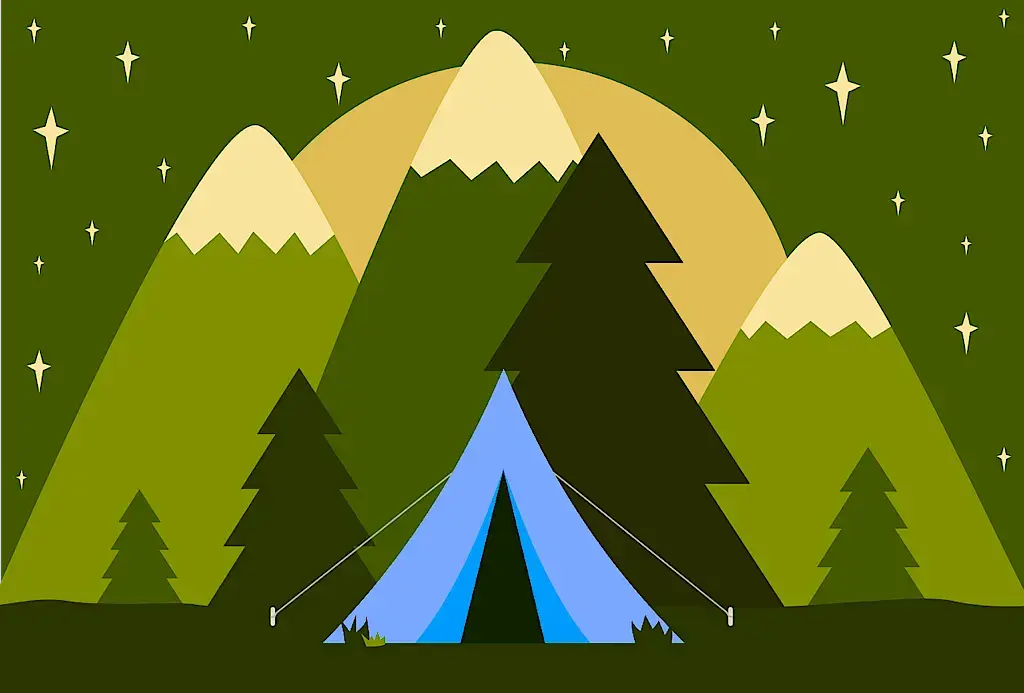 If you are going to be away from the tent – for a long or short time – leave it closed, preferably with a padlock locking the zipper.
This helps prevent mosquitoes and other insects from entering and camping in wilder places, other unwanted animals, which can ruin your trip.
Additionally, you also prevent theft or problems with other campers.
Remember: your tent is your home!
7. Bring Backpack And Clothes
One of the smart camping tips is research well how the weather will be during your stay, to dress in the most appropriate way possible.
For wild places, be sure to bring sneakers suitable for walking and running and comfortable shoes in general.
Having a waterproof jacket or a raincoat is also very important, as you never know when it might rain.
The backpack is also an essential item for any camping since you will need to carry equipment and, eventually, extra clothes or food during the trips.
Also Read: Best Travel Gadgets For Tech-Savvy Explorers
8. Bring Daily Care Items
Keep with you some daily care items like:
Repellent,
Sunscreen,
Lip balm,
Medicines,
Pocket knives,
Water bottles,
Towels,
Personal hygiene items – such as
Shampoos,
Soaps,
Toothbrushes, and toothpaste,
and flashlights
These are some basic things that are always important to carry.
Depending on your destination of choice and your daily habits, it is clear that this list grows. Consider bringing sunglasses, slippers, and other items that can help you feel more comfortable.
9. Respect Camping And Nature
Final Camping Tips to do or avoid some things, like:
Don't forget to respect your space and the other camping goers!
Do not spread garbage around,
Do not enter other people's tents or tamper with your belongings without permission,
Do not listen to music at too high a volume,
Avoid making too much noise when other people are sleeping and
Be careful when drinking and having fun so as not to give the job.
It is crucial that the experience is excellent for everyone and that no one gets harmed!
Also Read: Best Places To Go RV Camping In the US
If you are planning to go for a camping trip, hope our 9 smart camping tips will help you a lot. For feeling safe on that type of trip you must follow these camping tips well. So, did you start planning your next camping trip?
Images by Fabricio Macedo FGMsp, Nicole Turner, Monic Heinen Diakité and bhossfeld