Patient data is one of the most sensitive parts of the healthcare sector. Every day, hospitals receive patient data that they need to sort, organize, and record so that patients get the help they need. This includes lab reports. Regarding lab work, hospitals must carefully collect specimens and ensure the right patient receives the right report. For this reason, integrating a Laboratory Information System (LIS) is no less than an asset for medical laboratories, which benefits the healthcare sector in the grand scheme.
LIS software, like NovoPath, processes, retrieves, and stores patient data. It does not need manual interference. In other words, as a lab worker, you only need to set an LIS and feed it information about the patient. Their reports, tests, and orders may allow the system to handle the rest. It is simple and ensures you save time, decipher the patient's health, and make better productivity. Want to know more about why your healthcare or lab needs LIS software? Continue reading:
Benefits of Laboratory Information System (LIS) in Healthcare
As a lab worker, you know time is of the essence. You have many reports to go through and send to other departments. That is why it helps to have robust LIS software like NovoPath to make things easier and streamline healthcare processes. This SaaS-based platform has helped labs globally to automate, track, and complete their tasks in record time. For your information, here's a deep dive into what this software is capable of: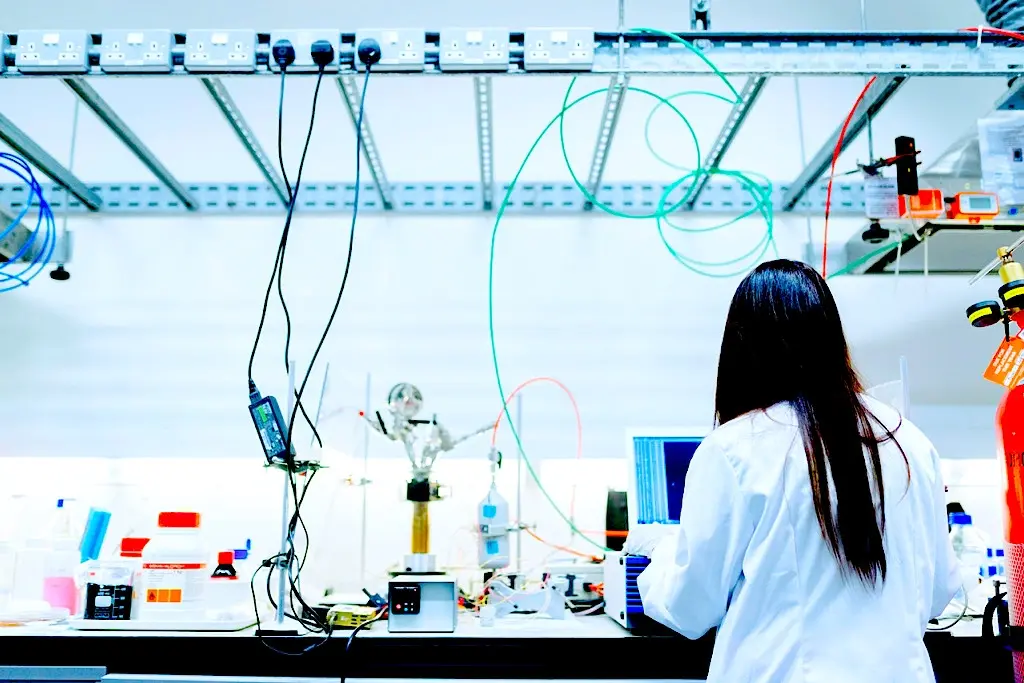 Seamless Workflow Management
In a lab setting, the workflow must be unobstructed and coherent. This means the minute patient data comes in, it has to be analyzed and reported before it passes on to another department. For this reason, NovoPath is extremely helpful. The system is accurate, from tracking samples to processing specimens. Any data from the analysis gets recorded instantly and made into a report.
As a result, you can pass on your findings to the relevant healthcare practitioner without making them wait longer. The automated process saves time and reduces errors. You would have otherwise made it had you manually worked on the specimen. This is further confirmed by a review published by a Hospital and Healthcare worker, Ram. The healthcare facility he works for uses NovoPath to process over 3000 cases daily. So far, they are happy with the experience. Also, he goes further and calls NovoPath a reliable and good partner, which exemplifies NovoPath's purpose.
Also Check: Artificial Intelligence In Healthcare Industry: Uses, Benefits And Examples
Increased Efficiency
When a copious amount of patient data is pouring in daily, you may need more time to analyze every piece of information. Also, apart from working with patient data, you need time to focus on other tasks. It may be like making lab charts, studying trends, and ensuring the data is all categorized. Also, it checks in with other departments to confirm they have what they need. In such cases, it helps to use reliable LIS software like NovoPath.
Using software that automates tasks saves you time and enhances the patient turnover rate. According to a review submitted by Weston Troyer, COO of the South Bend Medical Foundation, using LIS software allowed their healthcare company to cut down all the necessary steps by half. As a result, these experts could save six hours per patient. In the healthcare sector, that is a massive win.
Also Check: How Are Digital Healthcare Systems Helping Us To Survive?
Customizable Workflow
LIS software has to be flexible enough to accommodate your lab needs. This is why if you're choosing software, carefully pick one that allows you to create a custom blueprint that can later get standardized. For example, NovoPath has a unique molecular pathology module. It can help your staff access many cytometry, cytogenetics, and genomics tabs. Also, the system allows you to perform reflex testing and scan your documents. Additionally, the software meets the most minor regulatory requirements to integrate into a hospital.
This means all your patient data is safe, encrypted, and theft-free. Following a consumer review by Tonia Visalli, the Vice President of Business Operations at Inform Diagnostics, their company is happy with NovoPath since they can integrate this LIS for many businesses. Because it is functional and customizable.
Also Check: How To Improve Patient Safety In Healthcare Clinic?
Improved Collaboration and Connectivity
In the healthcare sector, every department is interconnected. So, they must transfer anything processed in the lab to other healthcare professionals. Communication is integral at every level for outstanding patient-centered care. Thus, your LIS software must be flawless in connecting you with other healthcare experts. It involves exchanging reports, data, and information. So, if you're looking for a recommendation on what LIS software to pick, go with NovoPath. The software handles all patient data and lets you communicate with external stakeholders.
As a result, your lab can handle a large volume of patient data without your intervention. If you need further evidence, Dr. DeSantis from Westlake Dermatology shared that from last January. There has been a 30% increase in the volume of patient data.
Also Check: How to Upgrade Marketing for Your Healthcare Practices?
Reduction In Errors
In a lab setting, you must have minimal room for error. A minor error can result in medical malpractice. Medical errors can be fatal. If you analyze a report incorrectly or make a mistake while transferring data ahead, it can prove to be detrimental to the patient. The wrong diagnosis, overprescribing medication, or studying a faulty lab report can result in medical malpractice.
Thus, no matter how you think you can compile a healthcare lab report, LIS software can do it better with much more precision. So, allowing the automated software to do the work would be better. Not only does it cut down errors, but it can also sort through patient data.
Also Check: How Are Technologies Transforming Patient Care?
Final Thoughts
Hospitals cannot function without a perfect laboratory system. One of the most critical departments in the healthcare sector is the lab since all patient data is processed, analyzed, and recorded here in large volumes. This is why it helps to integrate LIS software to assist you when handling patient data in your healthcare.
These automated platforms reduce medical errors and tackle large volumes of data within minutes. Also, it allows you to pass on the information seamlessly. This software is necessary as the patient population increases and more patient data enters the hospital database. So, why not integrate it into your lab system today?
---
Photo by ThisIsEngineering