Get the best Android emulator for Windows operating system. Android emulators are gaining popularity because Android is attracting many people worldwide.
Android emulators are virtual devices that provide the features of an Android device on a PC. Generally, people use android emulators to try Android applications on their PCs, and it gives the maximum functions and options of a real Android on a PC.
What is an Android Emulator?
Emulators are ingenious Devices that a user can use with ease and do not require installing any required Application on the System. Typically, an android emulator for Windows allows people to use the Android operating system on Windows PCs, such as developers testing android apps on windows PC or gamers playing android games on the large screen of PCs instead of on Android smartphones.
Owning an Emulator gives us these Advantages;
It gives benefitting features as users can control their PC without actually being on them with all the same features.
Emulators don't work on batteries, so there is no need for concern about their life.
It supports all Devices irrespective of their versions.
Emulators are an Ideal choice for a great Gaming experience. Here we will talk about this.
Top 7 Best Android Emulator for Windows PC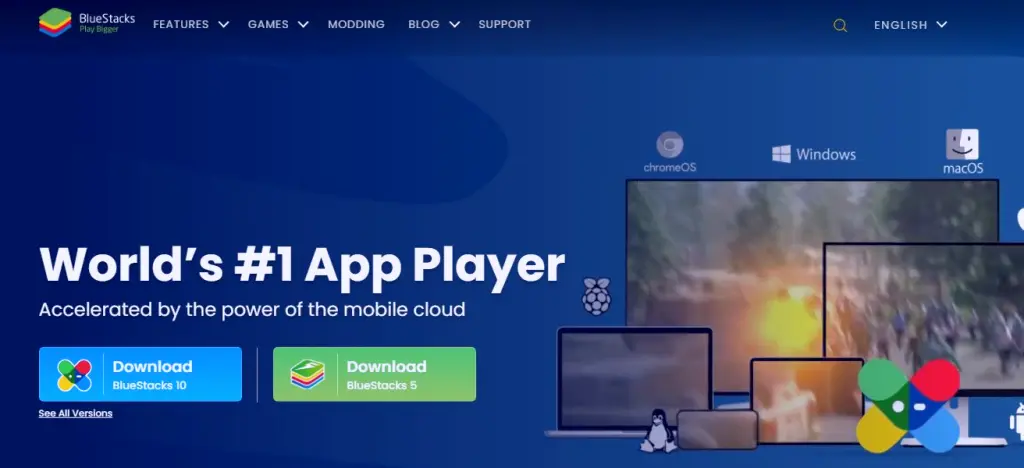 BlueStacks
BlueStacks is an Open Source, American-owned company. It is one of the best Android Emulators for Windows PCs, and it is used around the Globe in the field of Gaming. Also, its performance is a high level and has a rating of 4.6/5; which is the top-selling Emulators in the Gaming Market.
Why BlueStacks?
Its application allows you to run high-definition games with a lag-free experience.
It is supported on all existing platforms of Android, Microsoft Windows, and Apple Mac OS.
It does not Occupy much space in RAM.
Installing Process is Stress-free.
It comes with customized key mapping for keyboard configurations.
It can run Multiple Games at once with an excellent interface.
Also Check: Best Free Electronic or Digital Signature Softwares For 2022
Android Studio Emulator
Android Studio is an open-source and official Integrated Development Environment (IDE) for Android App development. It also gives an advanced performance and view of the Android application on a bigger screen.
Android Studio gives an excellent graphical interface with multi-features.
It allows the user to run multiple applications simultaneously with a lag-free experience.
The emulator provides high-performance work functions for the user.
Also Check: How To Install JRE On Windows, Mac And Linux?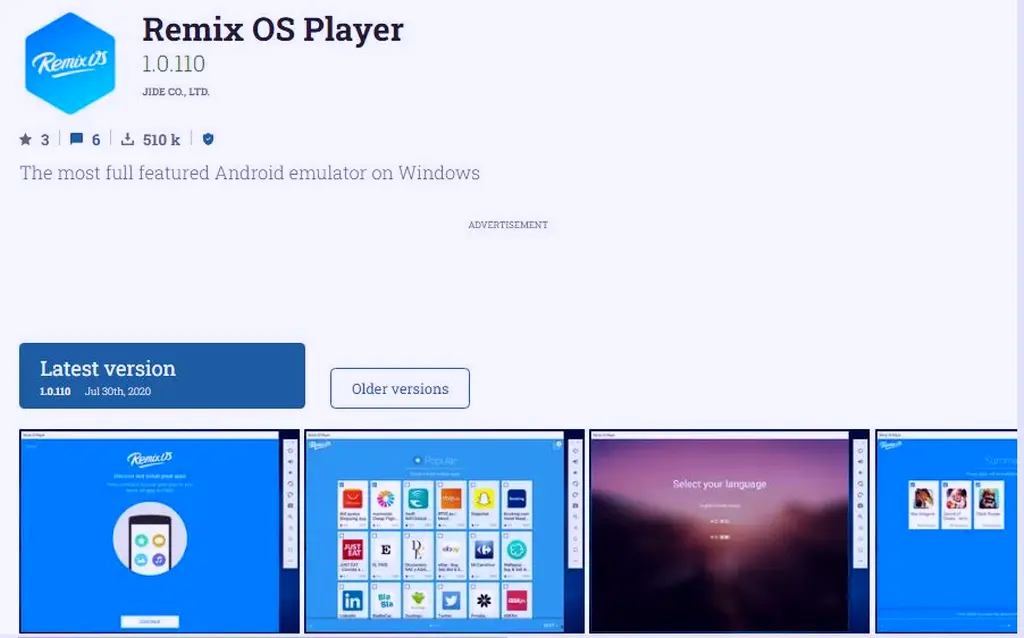 Remix OS Player Emulator
The Remix OS Player is an Android Emulator known to appeal to its user with its excellent Interface. It is also open-source and supports platforms of Android and Microsoft Windows.
Re-sizable windows and taskbar designed for comfort when using system-controlled mouse and keyboards.
The emulator is powerful for viewing android applications on PC.
It provides support to high-definition Games.
It gives a multi-function windows feature for the users to perform different tasks simultaneously.
Runs on all versions of Android available in the market.
Also Check: What Is LD Player – How To Use An LD Player On Your Device

Nox Player Emulator
Nox Player is another best android OS for pc in the Gaming Market. It is free and easy to use and has security over personal information, which also gives a smooth, stress-free gaming experience.
An open mapping keyboard giving access to all gaming controls on the mouse and keyboards.
It provides multi-function features to enjoy multiple windows at one time.
It provides the user the ultimate superior performance and easy root access.
Also Check: 7 Game-Changing Gaming Consoles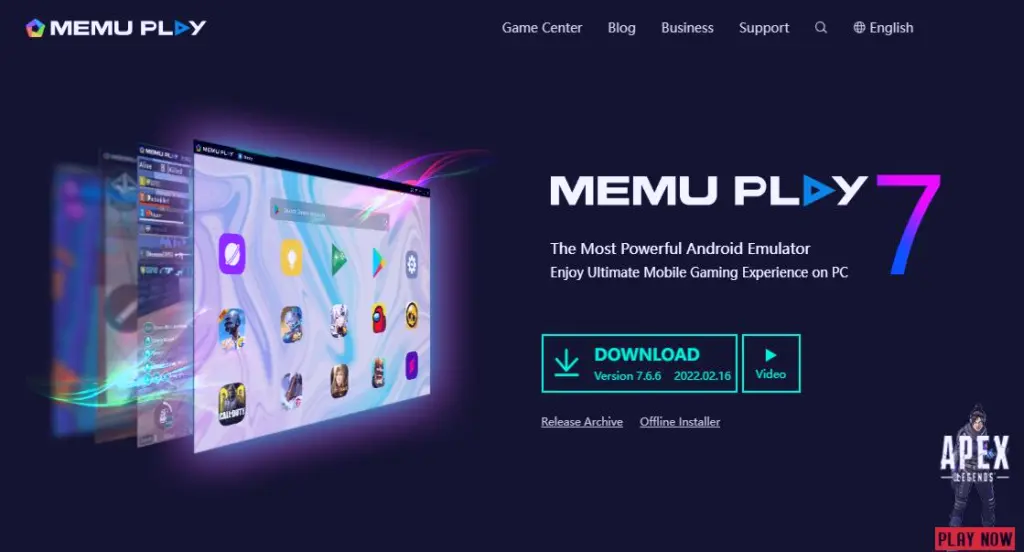 MEmu Emulator
MEmu Emulator is an open-source and among the fastest android emulator for windows operating systems, mainly used for playing games. It also provides a great experience and performance for the user describing its features.
MEmu emulator is free and offers any optimized graphic interface.
Supports all devices of the mouse, keyboard, and gamepads to play games.
Provides a feature to develop a custom emulator for distribution.
Allows and promotes transfer between windows and android platforms.
Also Check: Top 6 Android App Development Framework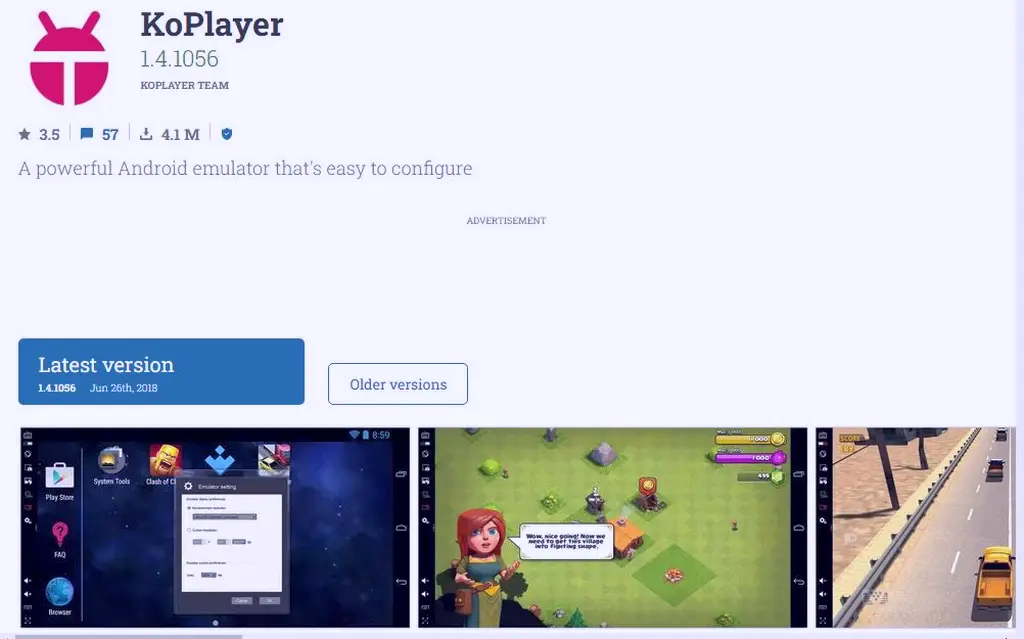 Ko Player
Ko Player is an open-source and among the best android emulator for windows operating systems or PC to experience extreme android experience on desktop. It also supplies a smooth and lag-free gaming experience for the user.
Supports all keyboard, mouse, microphone, gamepad, and camera devices.
Build-in video recording feature to share and capture gameplay.
Run all applications on a bigger screen for better controls and experience.
Quick access to elements from the toolbar.
Also Check: WoW Classic Gold – The Facts You Should Know

Genymotion Emulator
Genymotion emulator is not an open-source but a very powerful and easy-to-use emulator.
It allows the user to experience gaming and application access in a secure environment.
Genymotion supports multi applications for high-speed performance.
It also provides a high-definition pixel which gives a high clarity of the whole experience.
Allows access to control any event from any connected devices.
Records the screencast from the webcam of the user.
Also Check: Best PSP ROMs In Reddit
Conclusion
The top 7 Android Emulators for Windows PC have been discussed and shared according to the reviews of the user and the features provided. There are many top-selling emulators in this era, but these seven are the most competitive on the whole.
Also Check: How Can Dr. Fone Virtual Location Help You Play Pokemon Go Without Leaving Home