Are you looking for a trick to update Dell drivers on your Windows 10 laptop or PC? Follow these smart and easy tricks to perform Dell driver update on Windows 10 manually; or with the best Driver Updater Software.
How Do I Update My Dell Drivers On Windows 10?
Dell PCs or laptops are among the best OEM machines widely used for personal or professional use. Microsoft Windows operating system has grown a lot in the past few years with advanced system utilities and performance settings. Every gadget also requires software updates, firmware updates, or driver updates regularly to ensure swift functionality.
Dell driver update check has different options to install Windows Updates and other features. You can configure settings manually. Also, perform Dell driver update with the help of the best driver updater for Windows 10 and earlier versions.
Let's start with the free Dell driver update utility and then explore other Windows utilities to check and install; the best possible device drivers manually.
Use Dell Driver Update Utility
The Dell Update Utility has an advanced search engine. So, it can automatically scan and look for the latest version of device drivers.
Step 1. Open your browser. Go to the Dell Support Page.
Step 2. Enter the details like the make and model of your Dell computer.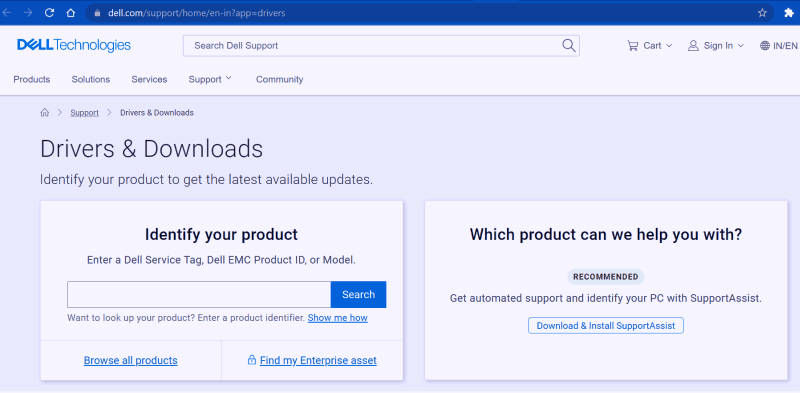 Step 3. It will scan your Dell computer and list out all the available updates that need to be installed.
Step 4. Select the required updates and initiate the installation process.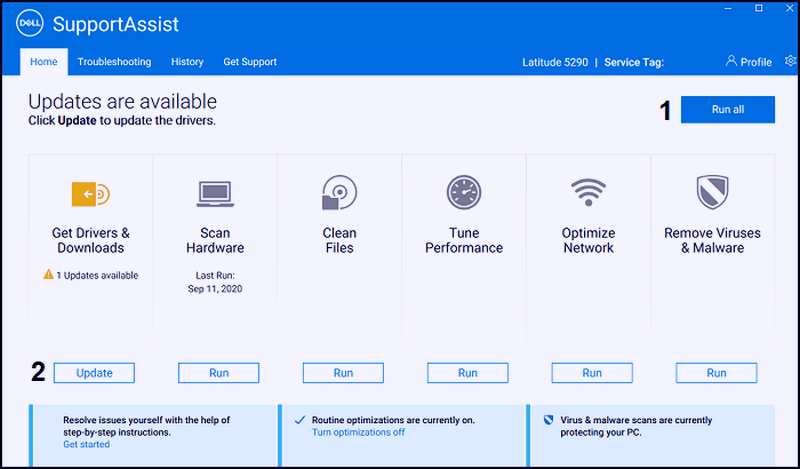 You can also use the Dell Support Utility to scan and update all the latest device drivers automatically. The inbuilt Performance Management Center automatically checks the device performance, driver updates, and other service requests that are necessary to address.
Also Read: 5 Tips for Optimizing Windows 10
Install Windows Updates
Microsoft Windows Update utility automatically checks for the latest updates released by Windows OS. These updates are critical to installing for swift functionality. It includes Dell automatic driver update, bug fixes, patches, and other feature upgrades essential for all Windows operating systems.
So, you must continuously check for Windows updates and install them on your computer.
Step 1. Press the (Win + I) key combination to open the Settings window.
Step 2. Scroll down the list. Click on the Update & Security option at the bottom.
Step 3. You must be on the Windows Update tab on the left-hand side panel. Then Click the Check for Updates button to look for new Dell driver updates.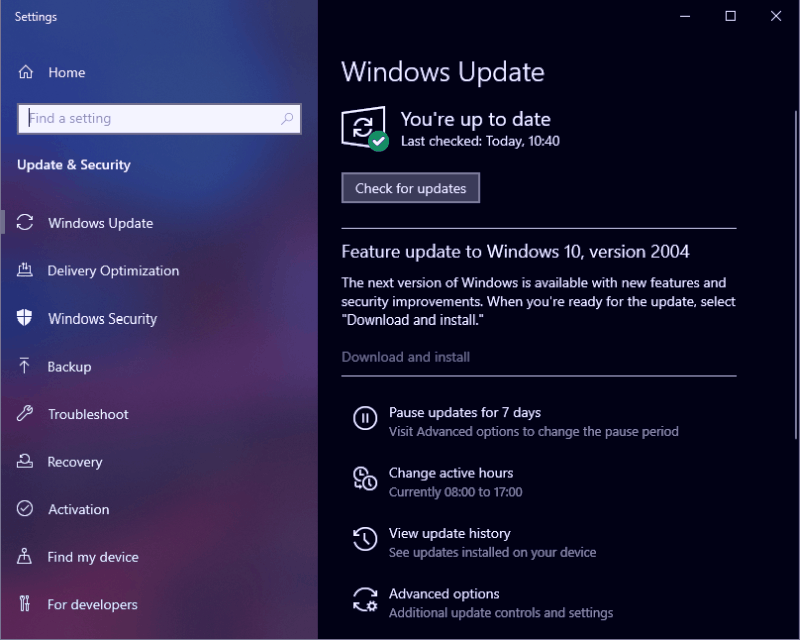 Step 4. If any critical updates are installed, then it will ask you to restart the computer and finish installing new updates.
Also Read: How to Fix Canon Printer Error b203 with The Help of Professional Assistance?
Dell Driver Update Check Using Device Manager
Device Manager is a total solution to check, install, update, or uninstall device drivers. This utility has a list of all the device drivers listed on one single screen. If there is an outdated driver, corruption in drivers, driver conflict, or missing driver issue; then it will list that particular device with a yellow exclamation mark.
There are also two methods to use the Device Manager utility to perform Dell driver update on Windows 10.
Step 1. Press (Win + R) and open the Run command window.
Step 2. Type devmgmt.msc and Enter to open the Device Manager utility.
Step 3. Look for any device driver that has a yellow exclamation sign. So, it needs a driver update and immediate attention.
Step 4. If you have installed Windows Updates, then you can go ahead with the below options.
First Option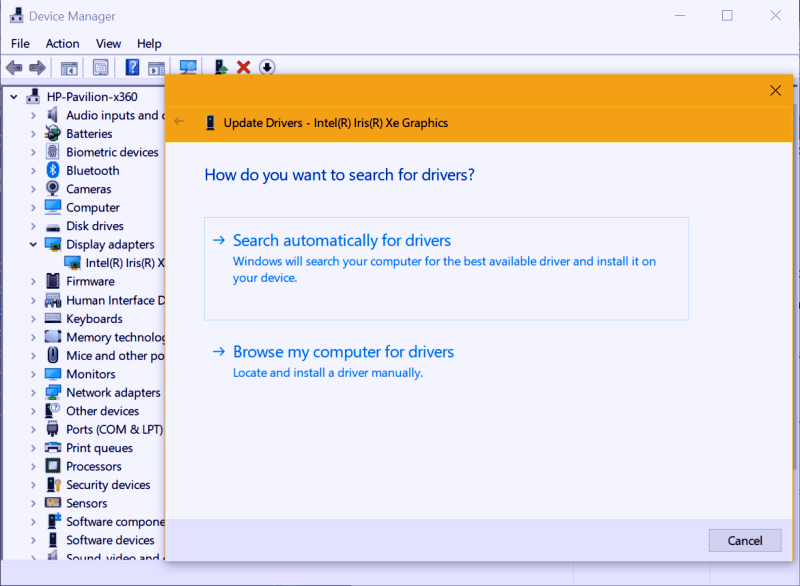 Right-Click on the device and click on the Update Driver option. On the next window; click on the 'Search Automatically for Drivers' option to automatically look for the recently available device drivers.
It will also check the Windows Update library and install the most recent and compatible device drivers. Finish the wizard and restart the computer once done.
Also Read: Facebook Account Hacking Software for Windows
Second Option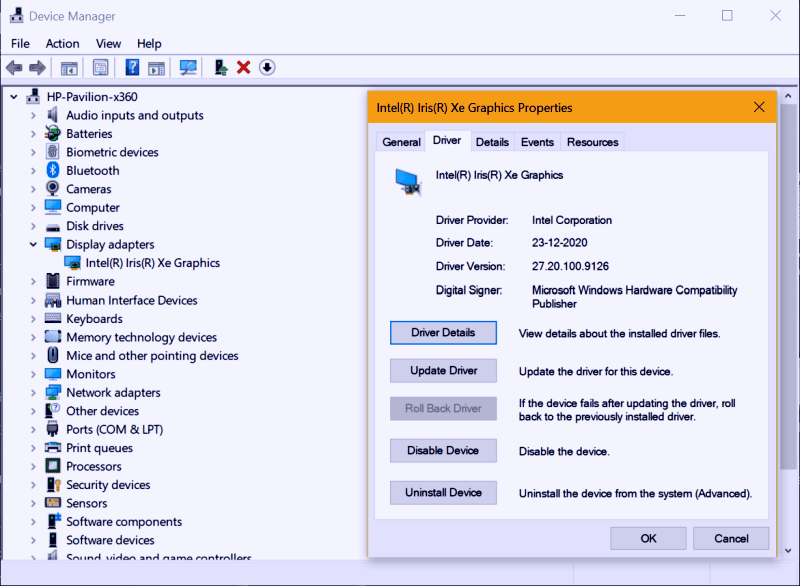 Right-click on the device with a yellow exclamation sign and click on the Properties option. Then click on the Driver tab and take down details of the device. Also, make a note of the device make and model, version, and other information. Download the latest updated device driver from the Dell website.
Again right-click on the device and click on the Update Driver option. Moreover, click on the 'Browse my computer for drivers' option and browse for the downloaded drivers. Also, follow the wizard and finish installing the latest device drivers. Restart the computer once done!
Also Check: How to Fix Windows 10 Black Screen Problems?
Use Smart Driver Care
Compatibility: Windows 7, Windows 8.1, Windows 8, and Windows 10 (both 32-bit and 64-bit versions)
Price: USD 39.95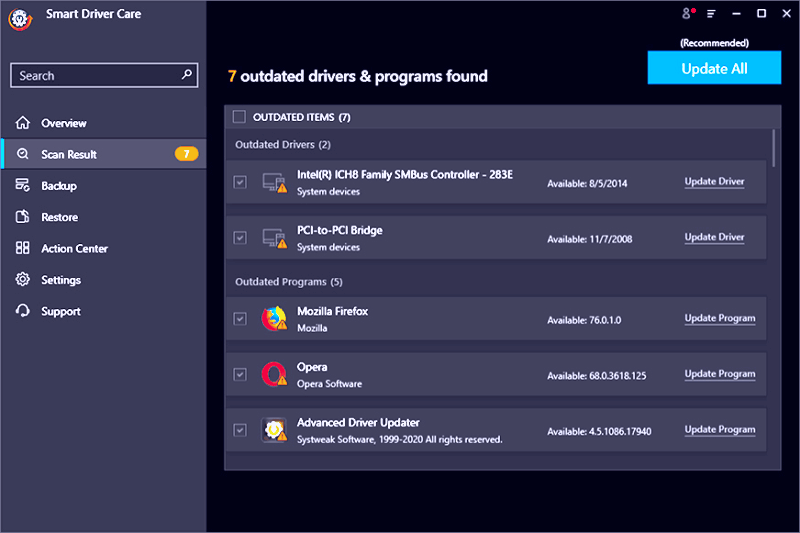 Smart Driver Care is another one of the Best Driver Updaters for Windows to automatically scan and list out corrupt, outdated, or missing device drivers so that it can install the latest updated version. It has also an advanced scan engine to run periodic quick and deep scans; and check for the latest available device drivers.
Smart Driver Care is compatible with Windows 7/8/8.1/10 (both 32-bit and 64-bit) versions. It is light on system support and works silently in the background.
Smart Driver Care takes a backup of all the installed device drivers before making any changes. If there is a driver conflict, then you can easily roll back the device drivers and bring back the older versions.
It is a great tool to reduce compatibility issues, fix common hardware issues and driver errors. Also, it has a massive library of drivers that can fix problems with devices that are not even listed in the Windows Update library.
Smart Driver Care has an extensive database of device drivers; like printer, scanner, video, audio, mouse, keyboard, Web camera, processor, network, display, monitor, disk drive, firmware, gaming consoles, USB Ports, and all essential devices that connect to your Windows operating system. So, automate the system with the best Dell driver updater software.
Also Check: How To Install And Configure A New Windows 10 PC?
Summing Up
Dell driver update checks for the outdated/faulty/corrupt / or missing device drivers; then ensures that all the devices and peripherals work correctly. So, it is crucial to perform Dell driver update on Windows 10 at regular intervals.
The above processes can help you manually download and install free Dell driver updates. It is also recommended to use the Best Driver Updater for Windows to take care of the device drivers automatically. Such tools can ensure that there is no driver conflict and all the devices work in the best possible manner. So, keep it updated!
Must Check:
Featured Image By Mohamed Hassan from Pixabay