How to know if someone muted you on Instagram? Or any other social media platform? In today's age, when you mute someone on Instagram is similar to politely excuse yourself from them in a conversation just on the social media world. This can also be termed as side-lining yourself without creating any drama.
So, when you mute them on Instagram, their posts would not show up in the feed. But this is not like cutting them off, they will be able to see your posts, and with this, you might be able to visit each other's page on any social media site.
But you need not worry about that as Instagram will not notify them about you. Instagram will not notify them that you have blocked them.
Well, this question might be tricky to guess. Here is the list of the findings for you to ponder.
How Would You Know When Someone Muted You On Instagram?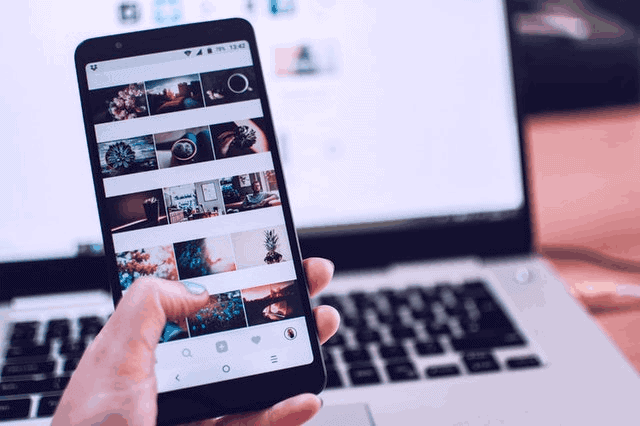 Like any other social media site, there's no definite method to tell if someone has muted you on Instagram or if you have been muting any Instagram follower. Because as I said already, you are not going to get any notification for that. And neither do they upload a list of who has muted you and why?
ALSO CHECK: How To Overcome Instagram Algorithm?
But there are definite signs you can look for if you want to know who muted you and why?
One undeniable sign you can look for is when someone who used to like and comment on your posts has disappeared. This sudden silent treatment can be a genuine reason that you have been muted.
Now you can look for the things to know if they are still active on social media and liking other people's things. If you see them very much active, this might be a clear sign that they have muted you. And they are also avoiding you.
Also Read: How to Hide, Delete, Edit, And Disable Instagram Comments
No Visible Stories – How To Know If Someone Muted You On Instagram Stories?
Similarly, if they used to view your Instagram stories daily will no longer get to know your story view now they have stopped viewing your story.
This might be the main reason they may have muted your stories, not just stories but posts as well. They no longer desire to see your posts.
To avoid any conflicts, I suggest you ask them directly if they have muted you on Instagram. This way is way more mature and understandable.
Also Read: How To Remove Followers On Instagram
Blocking Users
Many social media sites like Google, Twitter, Facebook, or even Instagram will allow the users to mute, block, and follow. This provides you the freedom to control your life and limit the people.
With this, you can even take them out of the feed, and for that, you don't even have to unfollow or unfriend them all at once. This could be a friendly solution for that kind of friend who shares so many blurry pictures of their dogs.
But for you to know who mutes you on Instagram and who does not. This is a bit difficult, and Instagram will not notify you if it is not happening.
Also Read: How To Get 1000 Likes For Instagram Organically?
Mute Feature
A few years back, Instagram announced that it is introducing a mute feature on its app. Now this company is described as " a new unique way of controlling what kind of posts you see."
According to the administrators' page of Instagram, this lets you hide all the posts you have uploaded in your feed from many accounts. And you don't have to unfollow them. With this kind of change, you would make your feed more personalized about what is important to you.
Also Read: 7 Smart Tips To Get Likes On Instagram Free And Fast
How Someone Muted You On Instagram – Muting Options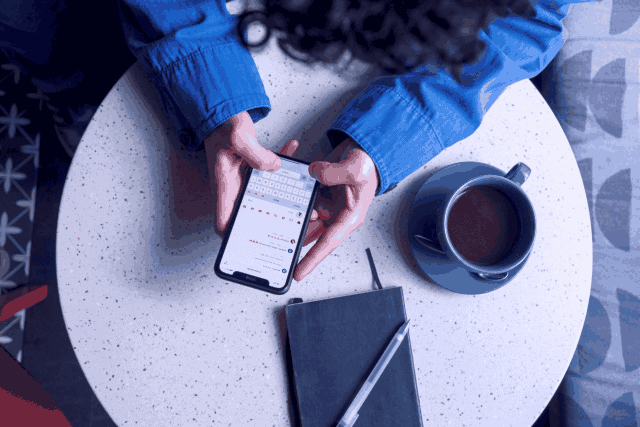 As we have explained guiding techs, we would say there are three different mute options on Instagram. Such as:
A mute option for your messages,
A mute option for push notifications,
And, a mute option for various stories and posts.
Now, if you decide to mute them, you might consider one thing.
According to Instagram," all the accounts that you mute will not get to know that they have been muted", which explains the fact that you have to do a very little sleuthing to get to know if they have muted you or not.
How To Know If Someone Muted You On Instagram DM?
Let us suppose if suddenly someone has stopped liking your posts or even viewing your Instagram stories daily. But you are still on the following list.
It means there's something wrong. Also, if they have stopped responding to your DMs and answer your video calls, there's something wrong here with you.
For anybody, it would be so difficult to know if someone has muted them on Instagram because still both of you can see each other's posts on Instagram and the profile page as well.
Also Read: What Makes Your Instagram Feed More Interesting?
This way, you will get notified about the comments on the posts that you have tagged or even the app notifications. Well, despite that, hiding them or even blocking people on Instagram is much more difficult.
As far as hiding is concerned, the app explains it so that if you don't want them to see your stories, you can surely hide your story from them and then prevent them from seeing anything like that.
ALSO CHECK: Top 100 Best Instagram Event Hashtags for Event Planners
With this, you can even let them see your story in the future also. This way, they even will not get to know that you have blocked them on the story.
There's an app called techzillo that would get a little clever, and with this app, you can find out if they blocked you on the story.
With this, you can see their posts, profile, and what they have posted but not the story, right? With the option of hiding, you may still see that person, but you may think they have stopped posting the stories.
Also Read: How To Pin A Comment On Instagram?
Conclusion
At last summing it all I would say you don't have to wait for them to come and tell you that they have blocked you. You have to be more patient about this. Also, there's no clear way to find out about this.
Must Read: Here's What You Must To Know About Instagram SEO And Hashtags