Selling a home is a big decision. It's more than putting a price on a building and land. It's about offering a space where someone else can build memories, find comfort, and create a life. If you're thinking of listing your property for sale, you're probably looking for tips on how to do it right. Some, if not all, markets can be competitive, and taking proactive measures can ensure a lucrative deal. For example, Fort Lauderdale's housing is 60% more expensive than the national average. In such cities, listing your property requires strategic decision-making.
5 Steps To Listing Your Property For Sale
This guide aims to give you a clear pathway so your home attracts potential buyers and you get the value you seek.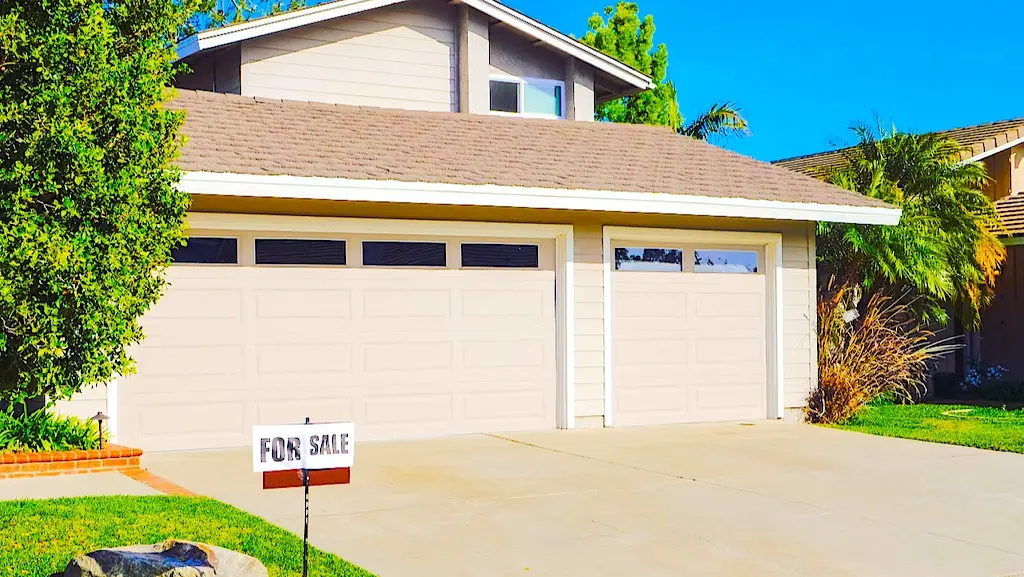 Vacate Your Property: The First Step in Effective Property Listing
When you're ready to sell, consider taking the first big step: moving out of your property. Now, you might wonder, Why? Here are a few reasons:
Easier to Stage and Show: Once your stuff is gone, it's much easier to organize the house so it's appealing to everyone. A home free of personal items allows others to picture their own lives there.
Fewer Distractions for Buyers: When people see a house, they want to picture themselves living in it. That's tough to do when they're looking at your family photos or that unique, bright-colored sofa you love so much.
Reduced Liabilities: The house is empty, so there's less chance of something going wrong during a showing, which could lead to many issues.
Moving out might sound stressful, but it doesn't have to be. One practical tip? Hire Fort Lauderdale local movers. They can help efficiently shift your belongings to a new house or storage unit. Using local movers means they know the area well, and their proximity ensures quick responses and easier coordination.
Also Check: 5 Best Property Dealing Tips and Tricks
Preparing Your Home for Sale: Beyond Vacating
Once you've moved out, it's time to roll up your sleeves and get the house ready for property listing.
Declutter and Depersonalize: While you've moved most of your stuff, there might still be little things here and there. Go room by room, clearing out any remaining items. It doesn't mean making your home look empty – it just means keeping it neutral. The fewer personal items in the room, the easier buyers see the room as theirs.
Minor Repairs: Over time, every home will have some wear and tear. Now is the perfect moment to fix those minor issues you've been putting off. A leaky tap, a creaky door, or a chipped tile might seem insignificant to you, but it could be a red flag to a potential buyer. Fixing these little problems can make a difference in the eyes of someone considering purchasing your home.
Give Your Home a Fresh Coat: If your walls are a bit drab or have some eye-catching colors that some people don't like, why not paint them neutral? If you're looking for a way to make a room feel bigger, neutral colors are great.
Professional Staging: This is like setting up a stage for a play. Every item is placed with purpose, aiming to show off your home in the best possible light. You might think, "I can do that!" And maybe you can. But professionals know the tricks of the trade, from the proper lighting to the best furniture placement.
Also Check: How Can You Sell Your House Quickly?
Pricing Your Property Right When Listing: Balancing Aspirations and Reality
Price is often the first thing potential buyers notice when they see a property listing. It's vital to get it right. But how do you find that sweet spot between asking for too much and selling yourself short?
Comparative Market Analysis: This sounds fancy, but it's pretty straightforward. Look at what similar properties in your area are selling for. These comparables give a ballpark figure of what buyers are willing to pay. If a house like yours sold for a certain amount recently, chances are yours is worth something similar.
Ask the Experts: Real estate agents are in the business of selling homes. They know the market, the trends, and what people want. By consulting with them, you'll get a realistic idea of what you can expect to get for your property.
Avoid Overpricing: We all think our homes are exceptional. And they are – to us. But pricing too high can scare off potential buyers. If a property sits on the market too long, people might wonder if something's wrong. Starting with a fair price can avoid this pitfall.
Also Check: 6 Bedroom Staging Ideas For A Quick Sale
Marketing Your Property: Reaching the Right Audience
Once your home looks its best and is priced right, it's time to let the world know it's for sale.
Great Photos Matter: In today's digital age, many people will see your home for the first time online. Make that first impression count with clear, high-quality photos. Show off each room, the garden, and other vital features. If possible, consider hiring a professional photographer.
Use the Internet: Most people start their home search online. Get your property listed on some of the most popular real estate sites for quick sale. Social media can also be a great tool. Sharing your listing on Facebook, Instagram, or other platforms can reach a broad audience quickly.
Open Houses and Showings: This is where potential buyers get to see your home in person. Make sure it's always ready to show. Please keep it clean, tidy, and smelling fresh. Open houses can be particularly effective as they create a sense of community interest and urgency.
Also Check: How To Sell My Tracy Home?
Legal and Paperwork Aspects: Avoiding Pitfalls
The final stretch of selling your home is ensuring all the paperwork is in order. It's less exciting than staging or marketing, but it's crucial.
Know the Laws: Every place has its own rules about selling property. Knowing what you need about property disclosure, inspections, and other rules and regulations in your area is essential.
Inspections and Disclosures: Most buyers want an assessment before finalizing the sale. It's a thorough check of the house to ensure no hidden problems. If there are issues, they can be addressed before the sale. Disclosures are where you let the buyer know about any known issues with the property.
Work with Professionals: Selling a home involves a lot of paperwork. A real estate agent can walk you through every step, ensuring every "i" is dotted and "t" is crossed.
Also Check: 4 Benefits Of Selling Your Home To A Cash Buyer
Conclusion
Listing and selling your property for sale is a big job, but with planning and preparation, you can make the process smoother. Remember, it's all about helping potential buyers see the value and potential of your property. Following these steps, you'll be on your way to a successful sale.
Also Check: Sell Your House Fast And Easy: 6 Tips From The Pros
---
Photo by Kindel Media