Selling a home is a significant decision that involves various considerations. While traditional methods, such as listing with a real estate agent, are commonly used, selling to a cash buyer is an alternative option gaining popularity. A cash buyer is an individual or company with the financial capability to buy a property outright without relying on bank financing. This article will explore four distinct benefits of selling your home to a cash buyer. It will help you to make an informed decision and potentially streamline the selling process.
Top 4 Advantages Of Selling Your Home To A Cash Buyer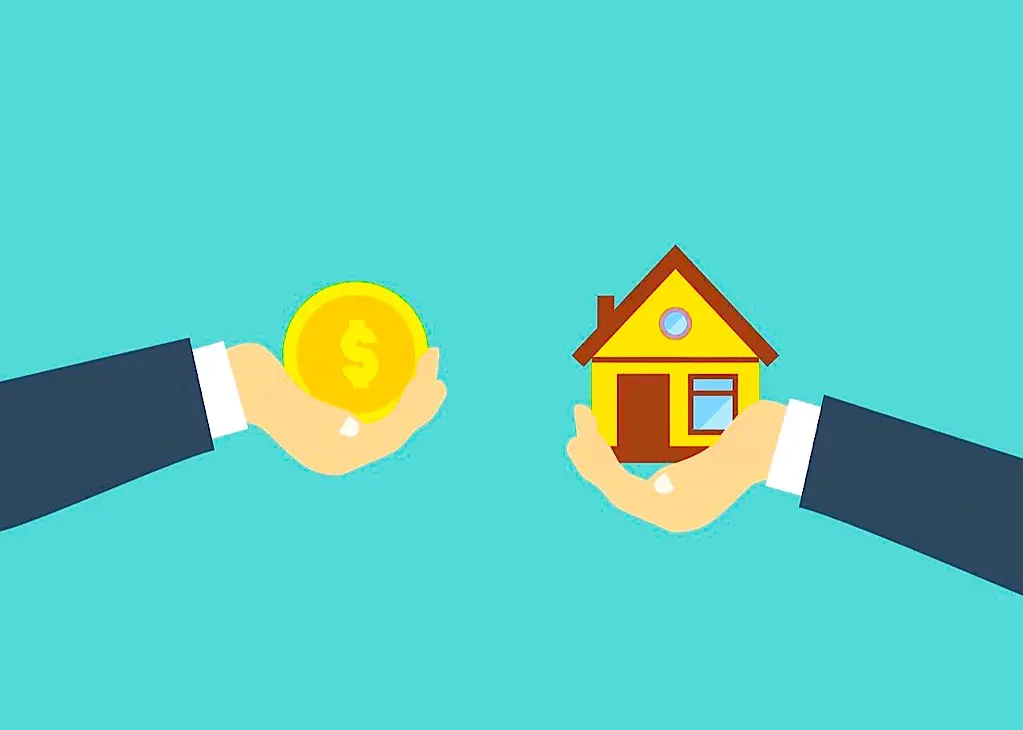 1. Quick Sale
One of the most notable benefits of selling your home to a cash buyer is the speed of the transaction. Traditional home sales involve many steps. It includes listing, staging, open houses, negotiations, and lengthy mortgage approval processes. But cash buyers can bypass many of these time-consuming steps. They often have the financial resources available, allowing for swift transactions. With a cash buyer, you can expect to receive an offer within days and close the deal within weeks. But, it can take to months with a conventional sale.
The expedited process is particularly beneficial in urgent situations. Whether you face a job relocation, financial constraints, or an inherited property, selling to a cash buyer can provide much-needed relief and peace of mind. You can move forward with your plans more efficiently by eliminating the uncertainty and delays associated with traditional sales.
2. No Repairs or Renovations Required
Selling a home through traditional means can be a complex and cumbersome process. It requires dealing with real estate agents, appraisals, inspections, and potential repairs. It can be both time-consuming and costly. In contrast, selling to a cash buyer offers a simplified sales process.
Cash buyers are often willing to buy homes in their current condition. It means you can avoid needing repairs or renovations. They are experienced in dealing with properties in various states, including those requiring significant improvements. This eliminates the hassle of preparing your home for showings and reduces the stress related to the selling process.
Moreover, cash buyers handle the paperwork and legal formalities, simplifying the closing process. By working with the buyer, you can streamline the transaction and reduce the administrative burden. This easy approach is ideal for homeowners looking for a hassle-free and efficient way to sell their property.
Also Check: How To Boost Home Value Before Selling It?
Hiring a real estate broker to sell your property typically requires a commission. It could reach up to 6% of the total sale price. This commission can translate into a substantial sum, especially for properties with a higher value.
Moreover, some classic buyers may incorporate concealed charges or expenses that could diminish the sale's profitability. In contrast, when you sell your house to a cash buyer, there are no payment commissions or fees to worry about. So, thereby it will enhance the profitability of your sale.
4. Cash Payment
When selling a home traditionally, there is always a level of uncertainty. Potential buyers might back out due to financing issues or change their minds during negotiations, leaving you at square one. This uncertainty can cause frustration and prolong the selling process.
Selling to a cash buyer offers the advantage of assurance. Cash buyers have the financial means to buy properties outright. It eliminates the risk of the deal falling through due to mortgage contingencies or other complications. Once you accept a cash offer, you can be confident that the sale will proceed smoothly.
The assurance of sale is particularly beneficial in a volatile real estate market or when time is of the essence. It provides stability and peace of mind, allowing you to plan for your future confidently.
"Have you asked yourself, how can I sell my house fast?" With a cash transaction, you are equipped with the requisite financial resources to embark on your subsequent investment endeavor promptly.
Also Check: How To Sell My Tracy Home?
In Summary
Selling your home to a cash buyer offers many benefits. Whether you are facing time constraints or financial difficulties or want a hassle-free selling experience, considering a cash buyer can provide a viable solution. However, conducting thorough research and choosing a reputable cash buyer is essential to ensure a fair and transparent transaction. By weighing the pros and cons and assessing your specific needs, you can determine whether selling to a cash buyer is the right choice.
"Have you asked yourself, how can I sell my house fast?"
If circumstances necessitate a swift and uncomplicated home sale, a cash buyer could be your ideal solution. It's wise to conduct thorough research and connect with trustworthy, esteemed cash purchasers to guarantee the most positive and efficient process and result.
Also Check: How Can You Sell Your House Quickly?
Image by Mohamed Hassan