You meet a number of unknown people in your daily life, and you have no idea about their background. Sometimes, you hire people in your organization, and often you are making business deals with them. People are meeting through various dating apps and want to feel secure by knowing about another person's background. Nowadays, many apps and platforms are available that you can use to check the criminal history and background of the person online. These online apps and platforms are easy-to-use, and you simply provide a few details to get the desired results. Many of these apps or platforms are free and provide you with results within a few minutes.
You can also check your own information, such as license status, employment history, and educational background. This article contains a list of apps or platforms you can use to quickly check the background of any person and feel secure while meeting them in a person.
10 Best Apps or Platforms To Check Criminal History Of Any Person Online
Following are some apps or platforms that you should visit to check the criminal history of any person online:
Unlimited Criminal Checks
Jailbase.com
BackgroundChecks.com
CheckPeople
FindOutTheTruth
Spokeo
Instant Checkmate
TruthFinder
BeenVerified
PeopleLooke
Unlimited Criminal Checks

Unlimited Criminal Checks is an online platform comes with a huge reliable database that can access to check criminal history unlimited times. It comes with simple landing pages; you must provide a complete name of a person with a province and hit the search button. It displays the results in no time, and you can download the record. This platform covers the whole USA, and you can check the unlimited results quickly.
JailBase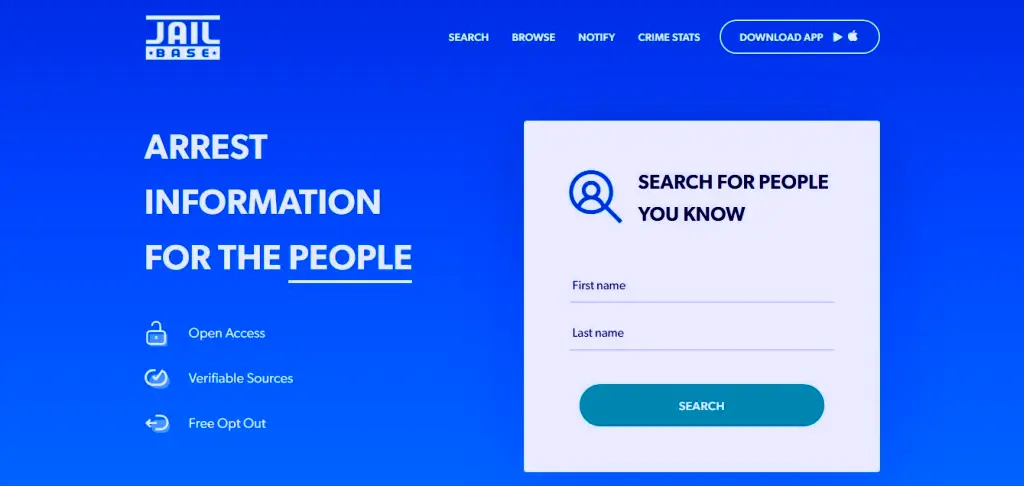 If you want to know about the arrest status of a person, then JailBase website is a perfect option for you. It comes with its mobile app, which you can get from the Play store and the App Store. You can be simply required to enter the first and last name of a person and hit the search. It shows the results within a few seconds, and you can download the reports for permanent records. This platform updates its database regularly, and you can verify all your neighbors and fellows.
Also Check: How To Hire A Criminal Defence Lawyer – Things To Consider Before Hiring
BackgroundChecks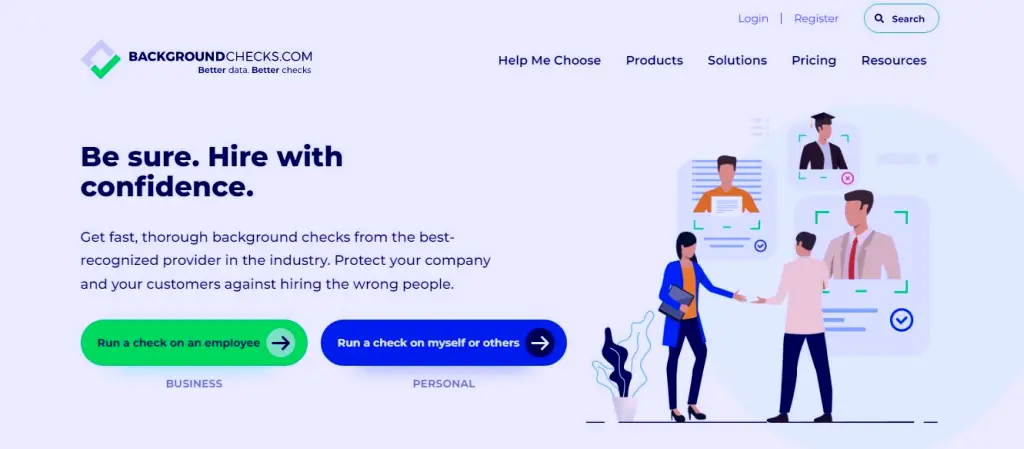 BackgroundChecks is one of the best online platforms covering all aspects of a criminal history check and quickly gives you results. You can check and verify the criminal records of your employees, colleagues, and neighbors. It is always a wise step to check the person's record before meeting a person. You can use this platform to verify the sex offender record of a person you are doing to date. The best feature of this platform is that it allows you to create a personalized checklist that you can use in your organization.
CheckPeople

CheckPeople is another easy-to-use web-based application with a wide range of features to check the people in your organization or neighborhood. You can get the complete name of people along with their current and past addresses. The most helpful feature of this app is that it tells you the information about the close relative of a searched person. You can check the other essential records such as criminal records, traffic records, sexual offender status, online dating accounts, social media accounts, online dating accounts, and contact information. It has a simple and basic landing page, and you can start searching for free. You can get the information within a few seconds and easily download the file.
Also Check: How Good Is A Paralegal Career?
FindOutTheTruth

FindOutTheTruth is a complete and reliable website with various features and an updated database. You can access their private investigators who are appropriately licensed, and you are not even required to pay any registration or membership fee. This website requires you to pay the fee based on your searches, and there is no hidden fee. It displays the results quickly, and you can swiftly download the results. It allows you to download the results and save the record in your database for further analysis.
Spokeo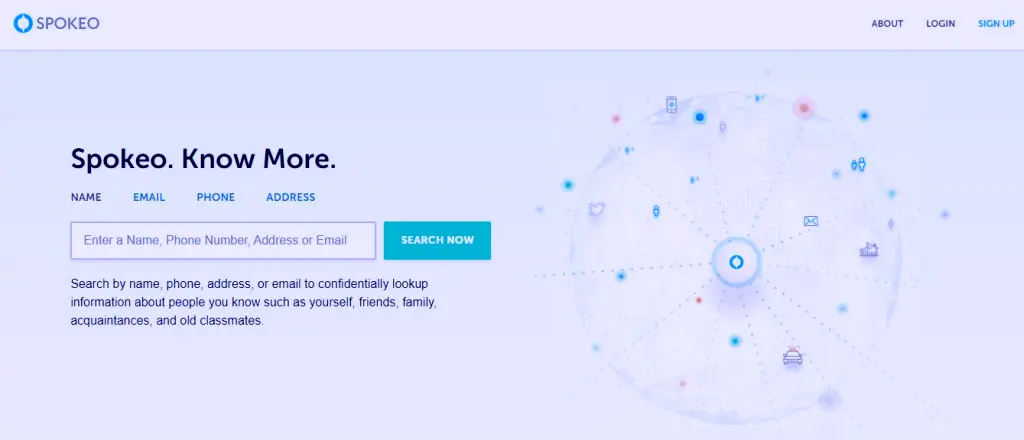 This online app allows you to check any person's criminal history, email address, phone, and address by simply providing little information. Spokeo app is supported by billions of records such as property records, consumer records, historical records, court records, and other social media information. It continuously keeps updating its database and offers you reliable and accurate information. You can generate detailed reports for the employees of your organization. The reports may include information like contact information, personal details, location history, wealth data, criminal records, etc. This app's interface is straightforward, enabling you to access all the information quickly.
Also Check: 6 Reasons To Seek Employment Verification And Screening Services
Instant Checkmate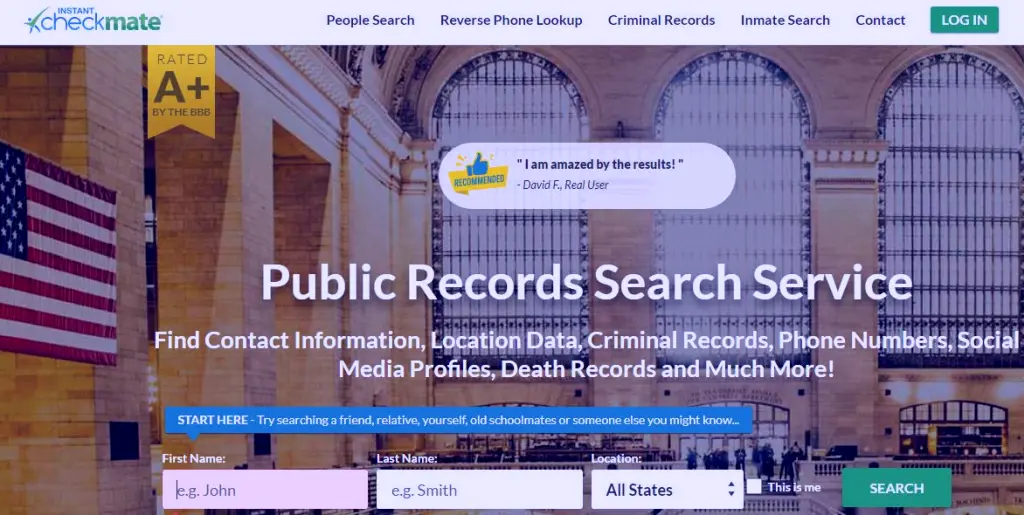 Instant Checkmate is a web-based platform that you can use to check the record of any person by providing their first name, last name, city, and location. You can use this platform to gather information like social media profiles, death records, family details, location data, criminal records, phone numbers, and other related information. You can check the information of your neighbors, employees, friends, partners, employers, colleagues, and any other person who is coming into your life. Instant Checkmate covers the information of all fifty states of the USA, and the background reports contain information like Aliases, photos, relatives, contact info, education, age, etc.
TruthFinder

TruthFinder is a paid platform that provides you with both public and private based information. You can get a wide range of information through this website, such as date of birth and death, close relatives, education background, job history, and others. This platform checks the individual from all the dating sides and sends you the information. In this way, you know more about the person you will date. It allows you to check the background of your employer that makes you comfortable in your new job.
Moreover, you can also check the criminal history of your new employees online and make this procedure permanent for the recruitment process. The additional notable feature of this platform is that it provides you with family information in the form of a family tree. You can even get information related to theft protection. Its interface is quite simple and user-friendly, and it can scan millions of documents and provides you with accurate information. Moreover, you can also check the traffic record of a person.
Also Check: Find A Wealth of Information With People Search Tools
BeenVerified

BeenVerified is a complete platform that offers you a piece of authentic information about a person. Its interface is quite simple, and you must provide a person's first and last name to search for a person. To find a phone lookup, you must provide a phone number, and similarly, you can enter your email address to find an email lookup.
It is one of the oldest sites and is supported by millions of documents. You can easily find the contact number of old friends, relatives, and employees. This platform helps you maintain your business database, and you can improve your customer and supplier relationships. You can even check your own public records. It is the best suggestion to check the criminal background of a person who you meet online, and this helps you to build a positive relationship with online friends. Its other remarkable features are vehicle lookup, unclaimed money, address lookup, and others.
PeopleLooker

It is an easy-to-use people search platform that provides you with information unavailable on Google. You can get information which you are needed in your day-to-day activities. PeopleLooker gives a detailed report of a people, containing the data like names, photos, addresses, contact numbers, criminal and court records, relatives, and others. You can feel comfortable with new people and those who you meet online. It helps you check the background of your new employees, and you can even maintain the customer database of your business. You can also verify the background of your neighbors and find out their previous addresses, contact details, and criminal records.
Also Check: 6 Steps Of User Verification Through KYC: It's Not as Difficult as You Think
Conclusion
Now you can feel safe and secure whenever you are going to meet a new person because of these online criminal history checking apps or platforms. You can confidently use these apps to gather information about your employees, employers, colleagues, team members, and neighbors. So, with the help of these apps and media, you can maintain the detailed database of your business and take maximum leverage. Some of the apps cited above are free of cost, and a few are paid. It is always a good idea to quickly check the background of a person you are going on a date.
Also Check: What Happens If You Don't Probate A Will?
---
Author's Bio: Simon Conner is a business graduate with experience in content creation, SEO, blogging, and digital marketing. He has associated with various brands and built their social media presence. Since childhood, he has been interested in reading, video games, and sports. He participated in competitions like essay writing, speech, cycling, and won prizes. Moreover, he is passionate about the environment and takes many initiatives.
Featured Image by tigerlily713 from Pixabay