Paralegals are a helpful part of the legal system. Part of paralegal career is to support law offices, attorneys, government agents, and corporations by helping prepare legal documents and researching legal precedents. Paralegals do the leg work by investigating cases. You can find paralegals in just about every aspect of the law.
What Is Daily Life As A Paralegal?
The day-to-day work will vary based on where they work and what their employer asks of them. Typically, paralegals will be responsible for case management, including promptly coordinating different parts of the case. They may be asked to draft correspondence or record; and calculate deadlines on a calculator for filing particular documents.
Paralegals rely a lot on technology to prepare information for cases. So, their daily activities could include drafting pleadings and document responses and discoveries. Lawyers may call on their paralegals to have conferences with clients or contact clients. They spend much of their day in fact-checking and performing legal research.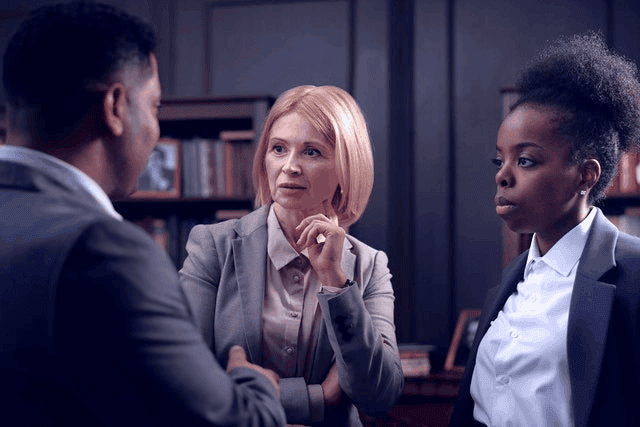 What Are the Pros And Cons Of Paralegal Career?
Pros
Paralegals receive training and can work without going through years of law school or passing the bar exam. In most places, an associate's degree in a legal field or an education degree coupled with a paralegal certification is all that is necessary to become a paralegal.
Because less schooling is required; so, paralegals have less debt than lawyers. Additionally, since paralegals work for lawyers, they don't have the expense of setting up an office or other costs related to the work.
Becoming a paralegal means having the freedom to choose the aspect of the law that you want to work in. Paralegal career has demand in criminal law attorneys, family law attorneys, bankruptcy attorneys, and more. There is a lot to learn in each field.
Also Read: Hiring A Business Lawyer – The Entrepreneurs Guide, 2021
Cons
A paralegal's salary pales in comparison to what their lawyer counterparts will make. Also, job stability is not always there. A paralegal has a job as long as a lawyer needs them. While lawyers can guarantee a career for themselves, they cannot always ensure one for their paralegals.
Additionally, paralegals are under stress to make deadlines. This means that a paralegal is going to work long hours with little appreciation and little recognition. There can be a lot of traveling and research involved, which might sound great for some but could feel like a nightmare for others.
Also Read: Top 5 Cyber Security Career Options For Cyber Security Degree Holders
Career Prospects For A Paralegal
According to the US Bureau of Labor Statistics; the need for paralegals is expected to grow by 12 percent between 2020 and 2030. This is a lot faster than what is seen in other occupations. It is estimated that there will be around 43,000 openings for paralegals and legal assistants each year.
Paralegals have an exciting job. Many people find satisfaction in the field. For the right person; becoming a paralegal can be a fantastic career or a springboard to taking on more responsibilities in the legal arena. If you want to learn more about how to become a paralegal, check out the ParalegalEDU.org website.
Also Read: 15 Best Part-time Graphic Design Courses For A Creative Designing Career
Images by August de Richelieu from Pexels