Renovating your home once in a while can do wonders for your home. Small and big changes can make it safer, cozy, energy-saving, and better suited to your lifestyle. Plus, some upgrades can increase your home's value. With some smart renovations, you can update your property and get your money back when you sell. If you live in an area like San Antonio, Texas, where the growing housing market renovations become even more worthwhile. As one of the fastest-growing cities in the U.S., demand for homes in San Antonio is high. Supply is struggling to keep up, so updated, renovated homes often sell quicker and for more. Here are top 6 reasons why you should renovate your home.
6 Top Reasons Why You Should Renovate Your Home
Renovations offer many benefits, whether for safety, functionality, efficiency, personalization, or added value. Here are seven top reasons you should consider renovating your home: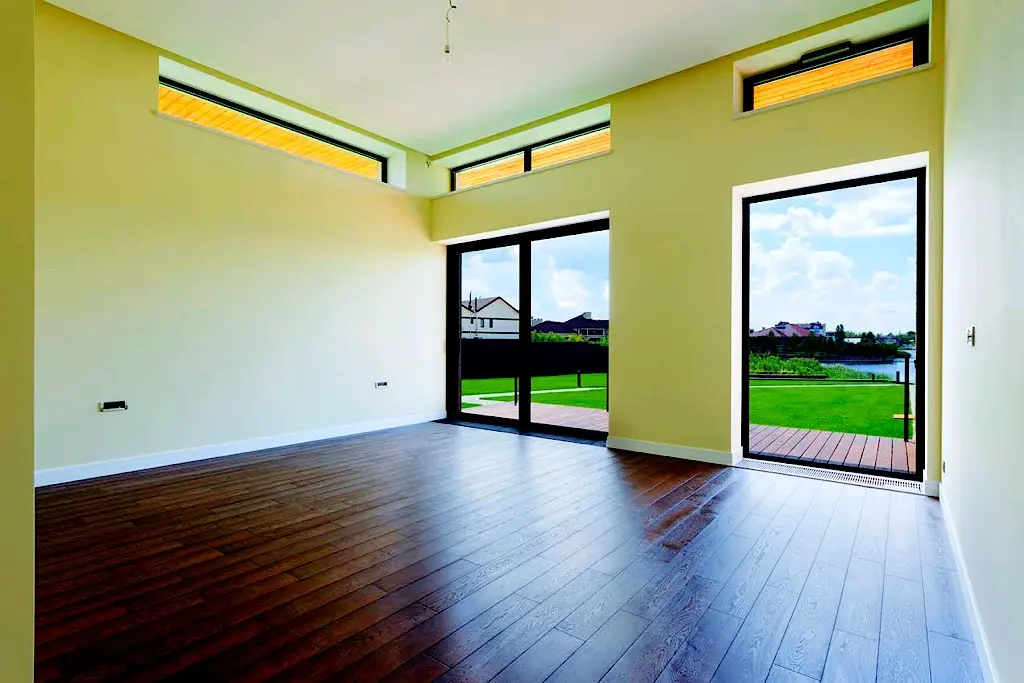 Address Safety Concerns
One of the top motivators for renovating your home is addressing safety issues. Your home might not be as safe as you think if your electrical wiring, plumbing, gas lines, foundation, and other problems are all in poor condition.
San Antonio is one of the oldest cities in the U.S., so it's no surprise that many older homes have outdated features that could be a safety hazard. Taking stock of these potential hazards and addressing them through renovations is vital.
In bathrooms, for instance, risks include climbing over high tub walls, especially for older people and children. If you live in San Antonio tub to shower conversions done by professional companies like Zintex can be extremely helpful.
Beyond bathrooms, consider these safety upgrades as well:
Install smoke detectors, C.O. detectors, fire sprinklers
Inspect and update old electrical, plumbing, and gas lines
Shore up crumbling foundations
Earthquake retrofitting in seismic zones
Check your home for risks and use renovations to address them.
Improve Home Value
One of the biggest financial benefits of renovating your home is increased property value. Particular renovations allow you to boost your home's worth significantly.
If you're considering remodeling your kitchen or bathroom, you're lucky! Remodeling kitchens and bathrooms can be a great way to get a great return on your investment. According to a report from Remodeling 2023 Cost vs. Value Report, minor kitchen remodels can get you 80% of what you spent on the project back when you resell. Bathroom remodels, on the other hand, can get you around 70%. And if you're thinking of doing a big kitchen or bathroom remodel, you can get even more!
Curb appeal projects like new entry doors, landscaping, and exterior paint also raise value. Fireplace, garage, attic, and basement conversions do too.
Check real estate listings to see what home features and finishes are prevalent in your area. Tailor your renovations for the greatest return. With strategic upgrades, you can substantially increase your equity and sale price.
Also Check: Does Home Insurance Cover Home Improvements?
Upgrade Functionality
Your home needs can change over time. Maybe you've got a growing family that needs more space in the bedroom or bathroom. Perhaps you need to make room for someone who can't move around as much. Or maybe you want to update and personalize certain areas to make them better for you.
Specific functional upgrades to consider include:
Expanding the kitchen and adding a kitchen island
Finishing the basement into a spare bedroom, media room, or rec room
Converting an unused space into a home office, gym, or studio
Adding built-ins like benches, bookshelves, and closet systems
Creating a laundry room with a sink, folding station, and storage
Take time to identify frustrating flaws or outdated features in your home. Then, leverage renovations to upgrade functionality and enjoy an improved lifestyle.
Also Check: A Comprehensive Guide To Building Maintenance: What A New Homeowner Should Know?
Increase Efficiency
Another good reason you should renovate your home is energy efficiency. Since energy prices are rising and people are more conscious of their surroundings, energy efficiency is a top priority for many.
If you've got an old, inefficient appliance or HVAC system, it's time to switch it out for an ENERGY STAR model. It can save you a lot of money on your electric, gas, and water bills. You can save money and energy by replacing your windows with double-paned ones, adding insulation, weather stripping, and duct sealing.
Solar power systems are another impactful eco-upgrade to consider. Solar panels can drastically reduce or even end reliance on grid electricity. With federal tax credits offsetting costs, solar power adds efficiency and value.
If you're looking to add a bit of eco-friendliness to your home, you can do a few things. Bamboo flooring and cork and recycled glass countertops are a great option. You can also use smart home tech like a thermostat or motion sensor lights to save energy.
A home energy audit can show you where your energy bills are going up and help you find the right appliances to replace them.
Also Check: How To Boost Home Value Before Selling It?
Modernize Style
Trends in interior design and architectural styles change over time. After living in your home for years, its design may look outdated. Freshening its style through renovating home can make it feel new and exciting.
Simple changes like new paint, cabinet hardware, lighting, and flooring can give a room a new lease of life. But bigger projects like kitchen gut and bathroom remodels can give your home a complete makeover.
It's just as important to update your curb appeal. A new paint color for your front door will instantly give your facade a new look. If you want to add style to your outdoor area, use thoughtful landscaping. It may be like stone or brick; don't forget to update your lighting.
Review photos of newly constructed homes for inspiration. Identify renovations that will make your home look fresh and current again. Style updates keep your home competitive in the market.
Also Check: How To Decide When To Remodel Your Home?
Personalize the Space
One of the best parts about remodeling your home is that you can make it your own. You can do more than fix a few imperfections. A remodel lets you personalize your space to match your style, lifestyle, and personality.
Fun ways to personalize your home through renovations include:
Selecting signature paint colors that you love
Installing statement light fixtures that show off your style
Building custom built-ins tailored to your storage needs
Turning a room into a specialized space for your passion, like a craft room, wine cellar, sneaker closet, or game room
Adding bold wallpaper, tile, or trim in your favorite patterns and textures
Displaying treasured travel souvenirs and family photos on updated wall galleries
Coating the exterior with a distinctive, eye-catching color scheme
Take some time to think about how you can make your living space reflect more of who you are and what you like. Then, use the renovations to make that vision a reality.
Also Check: DIY Home Renovation Vs Professional Home Renovation
Conclusion
Renovations are a great way to give your home a makeover and make it more functional. Plus, it's a great way to save money. Strategic upgrades can maximize safety, value, functionality, efficiency, and style. Consult with qualified local contractors to ensure quality execution. With proper planning and artistry, you should renovate your home. Renovations allow you to realize your home's full potential.
Also Check: 7 Home Renovations That Can Give You High ROI
---
Photo by Max Rahubovskiy