The world is becoming much less safe, and the possibility of quick relocation is now a must. Caribbean citizenship has always been the fastest and the most affordable way to become a citizen of another country. Also, it remains one of the most popular options despite the pressure of significant powers and looming changes in the conditions of citizenship-by-investment programs. In this post, we will look at Dominica, one of the five Caribbean countries that offer economic Dominican citizenship, and its advantages.
You can read here to discover other opportunities if you need more information on Dominica or other Caribbean or non-Caribbean citizenship-by-investment programs. This is their portal devoted to economic citizenship, international business and banking, investment, and much more. They have qualified experts who can answer your questions about any plans you will realize abroad and offer their services. If you struggle with choosing a jurisdiction to move or set up a company, they will help you for free. However, they will charge a reasonable fee for the service if you want them to solve some administrative issues instead of you.
Dominican Citizenship: Main Benefits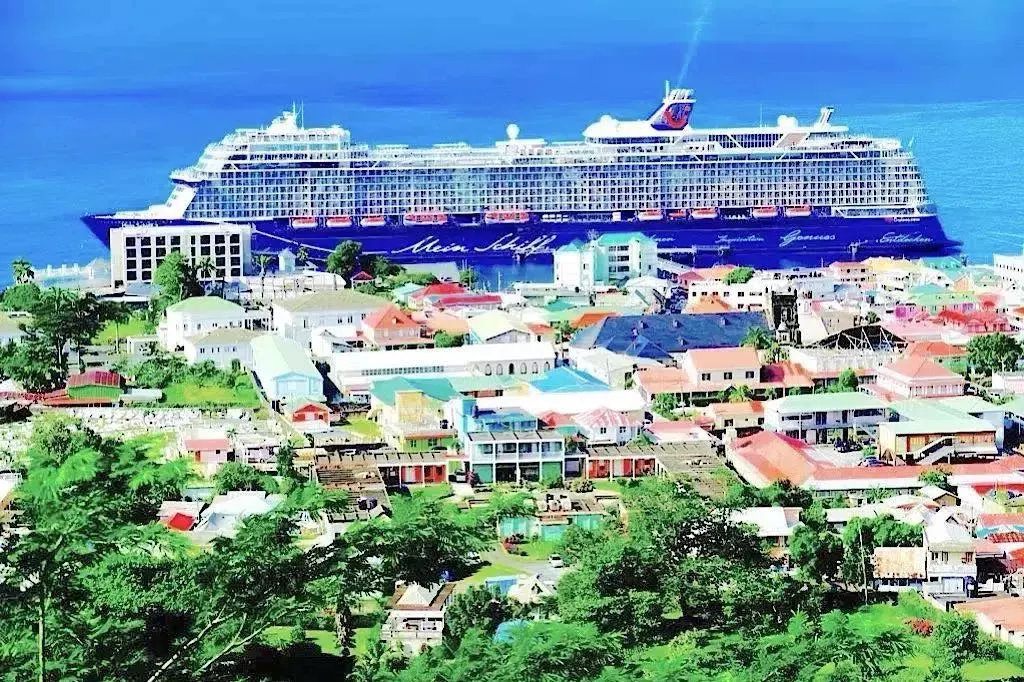 Let's look at the perks the jurisdiction can offer:
The Dominican passport is quite strong, giving visa-free access to 143 countries. It includes Schengen states, Singapore, Hong Kong, most South American states, the UK, and others.
Dominica is a low-tax country, meaning you will not have to pay capital gains, inheritance, gifts, foreign income, or wealth taxes. If you have a business, you will also enjoy double taxation treaties to which Dominica is a party.
You can get a resident status if you live in Dominica for most of the year (183 days).
You will be a citizen of two states if your current country of residence allows dual citizenship.
You are not required to live in Dominica for any period before or after you get your Dominican citizenship. Also, you can live anywhere and still keep your passports and all the rights they give!
You can import and withdraw capital from the country without any restrictions.
Entrepreneurs can take advantage of incentives for foreign businesses. It may be in the form of tax breaks or exemption from import duties.
The local currency is pegged to the US dollar, which guarantees financial stability in the country.
As an investor, you can enjoy several duty-free markets in the Caribbean.
Sounds interesting? Book a session today if you need more details!
Also Check: Benefits Of Dual Nationality: Why You Should Apply For Dual Nationality?
Dominican Citizenship: Conditions
If you are at least 18 years of age, you can apply for the citizenship of Dominica by investing in its economy in one of the following ways:
You can contribute 100,000 US dollars to the Economic Diversification Fund. This is the amount for a solo applicant, which is somewhat higher if you include dependents in the application.
You can invest at least 200,000 US dollars in real estate approved by the local authorities. It should be held for three years before you can resell it (and keep the passport).
Investment in Real Estate
If you decide to invest in real estate in Dominica to get Dominican citizenship, you will also have to pay the following governmental fees:
25,000 US dollars for the principal applicant
35,000 US dollars for the principal applicant and a spouse (or a couple with one or two children)
50,000 US dollars for a 5-6-member family
70,000 US dollars for a family that has seven members and more
If the main applicant or their spouse wants to include their siblings aged 18-25 in the application, they must pay a fee of 50,000 US dollars per dependent.
Non-Refundable Investment
If you invest in the Economic Diversification Fund, you will contribute to developing the local infrastructure. It includes constructing schools and stadiums, reconstruction of hospitals, and other public and private sector projects.
Let's see how much you will have to donate depending on the number of dependents in the application:
100,000 US dollars for the main applicant
150,000 US dollars for a couple
175,000 US dollars for the main applicant with three dependents
Each more dependent (except for spouse or siblings) comes at 25,000 US dollars
Siblings of the main applicant or their spouses aged 18-25 are included in the application at an extra fee of 50,000 US dollars each
Also Check: Working In The USA: Top 9 Facts All Workers Should Know First
Acquiring Dominican Citizenship: Procedure
Let's look at the steps you will have to take:
Choosing an agent. You will need a licensed local agent to handle your case, as individuals are not allowed to submit the documents alone.
Preparation of documents. Your agent will help you fill out the required forms. Also, you must undergo a medical examination and notarize your documents if necessary. A pre-sale contract is a must if you invest in real estate.
Preliminary check. The agent will first check the application and the documents you submit and then by the authorities. You will get a letter from your agent with your application's preliminary approval or rejection.
In-depth check. Your documents will then be submitted to the authorities for an in-depth inspection. Then, the agent will be in touch with them all the time to respond to any issues that may arise. There is no mandatory interview with the candidate applying for Dominican citizenship, but it may be scheduled at the government's discretion.
Investment. If they approve your application, you must donate to the Economic Diversification Fund or sign the real estate purchase and sale agreement.
Registration certificate. It is issued following the proof of investment to be used to apply for the Dominican passport.
Pledge of Allegiance. It is signed before a notary or other official who can legally perform notary actions.
Passport. Finally, you will get your passport, which is valid for ten years (except for passports of children under 16 that are valid for five years).
Are you interested in Dominican citizenship or other citizenship-by-investment programs? Click the above link for more, or contact their expert for help!
Also Check: How To Launch A Successful Business Abroad?
---
Image by falco and Richard Todd