Rolling into 2023, it has become more evident than ever that memes have emerged as the best way to have a quick laugh in a world that has become increasingly online. Who doesn't like memes? Today we will share the top 10 meme-sharing apps that you can download for free to help brighten your day!
You can also find some memes to bring a smile to your face through Imgur downloader. Members, social media managers, and brand managers globally have realized and started conveying messages to a larger audience via memes.
Top 10 Best Meme-Sharing Apps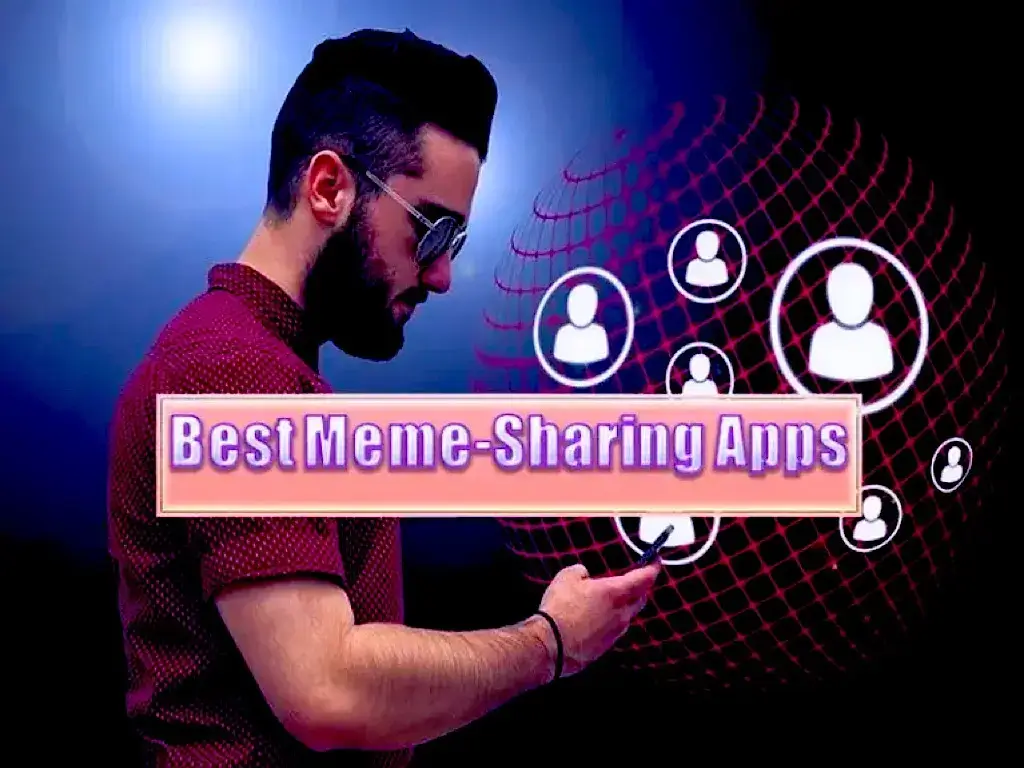 1. Instagram
The number 1 choice here has to be the Meta-owned social media powerhouse, Instagram. Not explicitly meant as a meme-sharing app. But, Instagram provides a humongous stage for members to post and share their creativity with the world. Boasting close to One Billion active users, it is almost guaranteed you can find memes for all sorts of niche interests you have. You can search up your topic of interest or just memes, usually using the hashtag filter in the Instagram search bar. The application responds with the most optimum choices it can find across the entirety of its database. If you want to download a meme or video from Instagram, then you can visit this blog post.
Also Check: What Makes Your Instagram Feed More Interesting?
2. 9GAG – Meme-Sharing App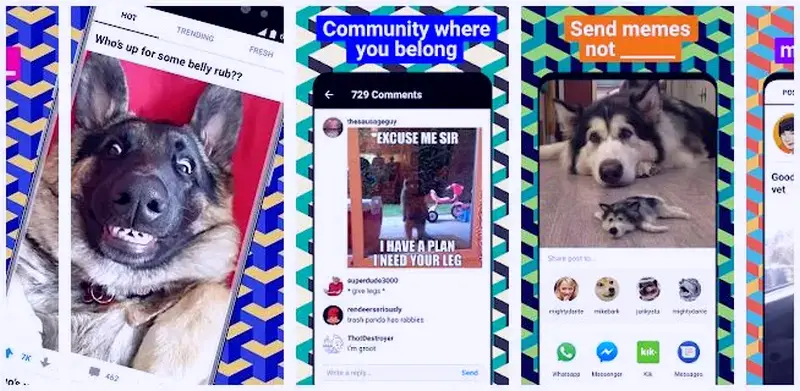 Nostalgic to some, relevant as a meme source to till this day to others; 9GAG is the undisputed king of meme-sharing apps. Co-founded in 2008 by a group of five Hong-Kongers, 9GAG was started under a "just-for-fun" narrative. 9GAG has emerged as the number one place to share memes in the form of photos, videos, and GIFs. It grew in popularity in the early 2010s. The memes posted on the website were crossposted on other (more prominent) social media platforms like Facebook, Instagram, and Twitter. 9GAG is one of the few websites on this list that began with the sole purpose of sharing memes.
Also Read: How to Hack Text Messages without Access to Phone?
3. Facebook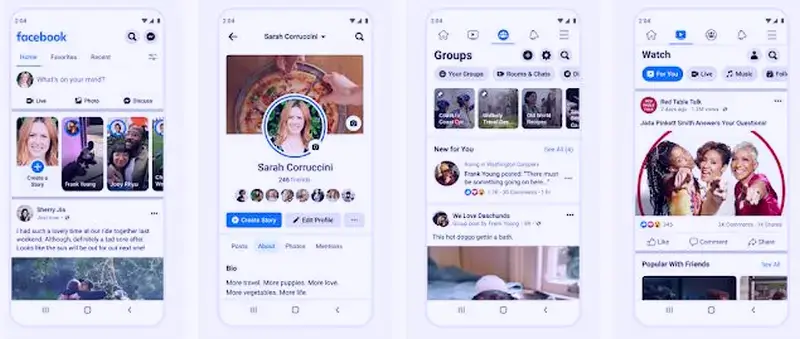 The younger Gen-Z audience may not fully understand Facebook's impact on the meme culture we see today. However, the Mark Zuckerberg-led social media platform was the primary provider of memes when they were still in their early days. Even today, Facebook boasts around 2.91 billion active users. It means more than enough meme content for you to feast upon!
Also Check: 6 Types Of Social Media Posts That Go Viral Easily
4. Reddit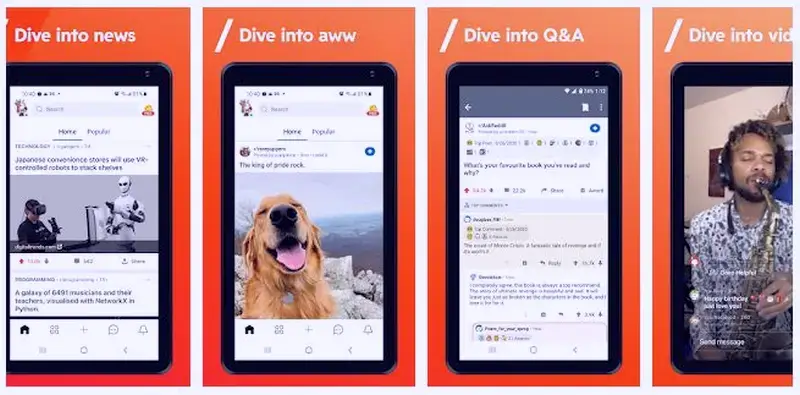 In recent years, Reddit has witnessed a significant boom in users and traffic. So, it has emerged as one of the major social media platforms available on the Internet today. Though it can be confusing at first, the website quickly draws you in. With around 140,000 active subreddits, Reddit provides you with the ability to look for all sorts of memes. Some of the extremely popular subreddits on the website include r/memes, r/funny, r/dankmemes, r/terriblefacebookmemes, and many more. Reddit is guaranteed to give you an eternity of fun with its user-made witty humor and jokes. So, you must use this platform as a meme-sharing app.
Also Read: 8 Best Anonymous Social Media Apps
5. Buzzfeed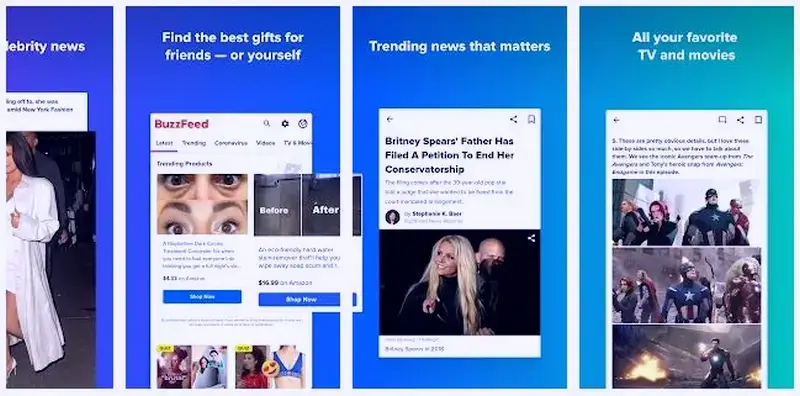 Buzzfeed started as a small application that would send its users links to the most popular and relevant content out there. It has grown into a news and entertainment company that amasses millions of viewers and daily interactions. Branching out into Youtube, Instagram, Facebook, and even television, BuzzFeed is also the most versatile platform you can find to quench your thirst for humorous content on the Internet.
Also Check: Professional Visual Content To Engage Readers
6. The Onion – Know Your Meme
If you are looking for a change from image and video-based memes on the Internet, look no further. The Onion is an American digital media company that acts as a meme-sharing app. But publishes satirical and comical news reports on national and international events on its website and other social media platforms. The company even produces a printed version if you become a fan of the website.
Also Read: Top 30 Best Job Search Apps to Find You Dream Job
7. iFunny – Meme-Sharing App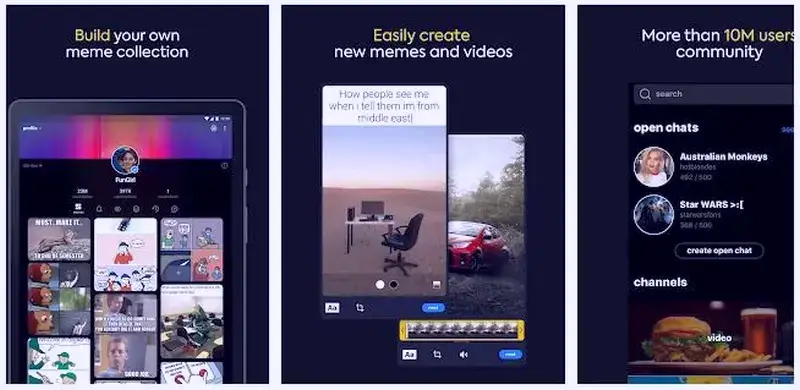 A purely meme-sharing platform, iFunny is a Russian-based website and app. It allows its users to share memes in image and video formats. It also describes itself as a "community for meme lovers and viral memes around the internet", and we couldn't agree more! If your main aim is to scour the Internet for just memes, then look no further. Because, iFunny does precisely that for you.
Also Check: 7 Best Ways to Get More Site Traffic Through Social Media?
8. Mematic – App For Meme Sharing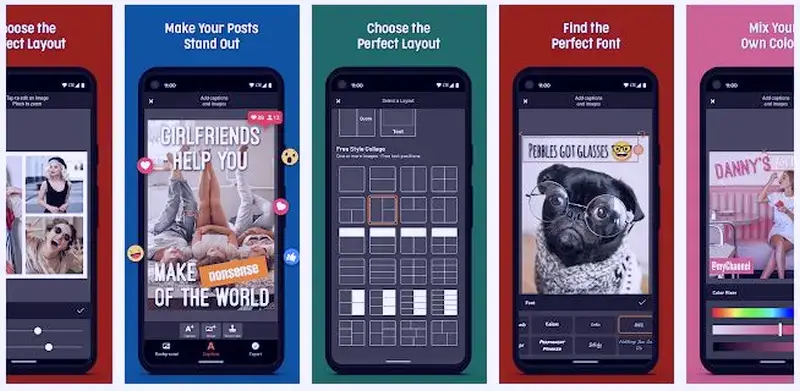 Known mainly for letting users design their memes for free online. Mematic provides its visitors with a library where you can find user-made memes and GIFs to pore over! The website even has an application version available on Android and iOS.
Also Read: Best Thai Translator App For Android
9. Lamebook – Meme-Sharing App
Have you ever seen that one relative or family friend post something blatantly racist, stereotypical, or downright foolish on Facebook? Well, Lamebook provides you with a platform filled with posts that highlight the silly stuff. So, some people might post publicly and collate it all for your entertainment purposes. It has mobile applications available for both Android and iOS as well.
Also Read: What Are The Best Android TV Apps?
10. MemeChat – Meme-Sharing App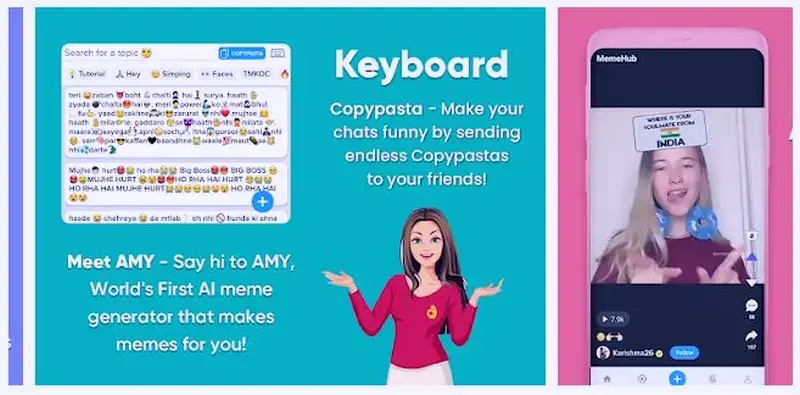 Finally on this list is the India-based meme-centric application, MemeChat. Founded by Indian Kyle Fernandes, MemeChat is an application that lets you make money by making memes! Making memes on certain TV shows and products and doing specific tasks every day rewards the user with MemeChat coins. Users can redeem it into real money later.
The application is available on Android. Also, it lets the user edit and make memes along with viewing memes made by other users. An additional feature of the application is the MemeChat keyboard. It enables you to send memes quicker than ever; as the MemeChat extension attaches itself to your mobile keyboard!
Also Read: Top Trending Fax App For Android
---
Featured Image by Gerd Altmann