There comes a point in everyone's life where you must figure out how to handle some critical paperwork. You can easily take these tasks yourself when purchasing your first car, buying your house, or signing up for insurance. All you need to do is research, read the terms and conditions, and sign the document. But there are specific legal issues, particularly about the law, that you cannot tackle alone.
These legal situations require you to understand the state regulations, use the correct terminology, and respect the statute of limitations. As a result, the only way you can proceed is by having a reputable lawyer in your corner to help you get over these legal cases. So, what are these circumstances, and why do you need a lawyer? Here's what you need to know:
4 Legal Issues That Can Only Be Handled By Lawyers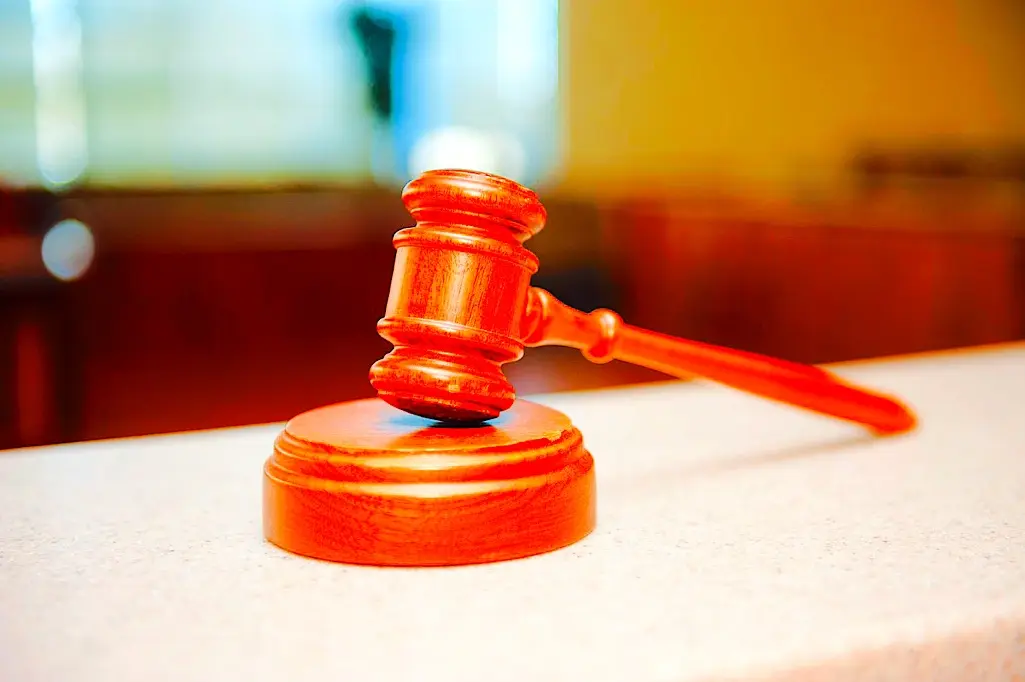 1. Estate Planning
Spending a substantial part of your life accumulating wealth, properties, and assets makes it natural to want to pass on your life's work. That's where estate planning comes into play. Estate planning and Will writing are elaborate processes that require you to list your assets, evaluate their value, ensure you don't have pending taxes and see if any state laws prevent you from listing them. For this reason, you need an attorney to review your assets and help you draft a plan.
Part of estate planning is probate. This legal process recognizes your Will and issues a suitable executor to distribute your resources to your beneficiaries. There are platforms in place that allow you to look into a do it yourself probate, and if you want to attempt drafting your estate plan, make sure you refer to these websites. Your state's law also controls the probate process, which means you may not know how to proceed without a good estate planning lawyer.
Also Check: What Makes Legal Management Software A Great Choice?
2. Filing for Personal Injury
Accidents and injuries can happen anytime. But you can file for a personal injury claim if you get wounded because of another person's recklessness. For example, you can file a lawsuit if you get into a car accident because the other party violated the road regulations. But, to prove your case, you need evidence, witnesses, pictures, documentation on the injuries you suffered, and paperwork depicting the extent of the damage and how it impacted your lifestyle. Personal injury lawsuits also have a statute of limitation; depending on your state, you have a specific timeline to file your case and get your dues.
Generally, this is about two years, after which you can no longer submit a lawsuit. You will only get compensated if you know how to file your claims, prove you were injured because of negligence and exhibit your losses elaborately. That's why you need an expert lawyer to represent you.
Also Check: Legal Evidence You Need To Provide For A Bicycle Accident Claim
3. Medical Malpractice
Medical malpractice is a legal issue and an umbrella term that covers the widespread negligence you may suffer at the hands of a medical professional. These include misdiagnosis, inaccurate treatment, and birth injuries. You only have a case at hand if you can prove that after treatment or visiting a particular medical professional, you got injured, suffer from disabilities, and have to make immense lifestyle changes because of your wounds.
If you submit your petition in court, you must show evidence that you were healthy before treatment. Likewise, you need access to a medical professional who can confirm that your injuries were sustained because of the medical staff and prepare a timeline depicting how your health declined.
You need to provide all these claims within a prescribed timeline and use the discovery period to show that you suffered. Likewise, you need to know the value of your claim, handle the endless paperwork, deal with insurance companies, and prevent the medical staff from pushing you to settle for a cheaper deal. If your case ends up in court, you will need to argue in front of a jury while facing burning questions from the defendant. That's why you need the expertise of a lawyer.
Also Check: How To Hire A Criminal Defence Lawyer – Things To Consider Before Hiring
4. Divorces
You can't simply ask for a divorce. It is one of the legal issues that needs a lawyer. If you need to separate from your partner, you must follow the state laws that can make your appeal valid, so you should turn to a lawyer. To begin your divorce, you must submit a good reason to ask for a divorce. All states, including the District of Columbia, allow irreconcilable differences as a legitimate reason to file for a divorce. On the other hand, if you're submitting a divorce because of something your partner did, like committed adultery, abandoned you and your children, or was abusive, you need to prepare yourself for court and prove your claim.
Divorces can get messy. The court has many factors to consider before granting your appeal. These involve dividing your assets, who gets what, how to tell the court if your partner is unethically taking over your property and how you will handle the debt situation. If you have children under eighteen, the court will need to decide who gets legal custody and what the terms of joint custody will be. When dealing with children, you must also agree on child support, who will pay what, how often and what amount.
Hence, you need to know your state guidelines when dealing with these factors, and unless you're proficient in family law, you cannot convince the court of anything. Expect the court to bring up alimony, the amount of money a high-paying spouse has to pay a low-income spouse, and how long these payments will last. Once again, divorce cases are long and detailed. Your ex-partner can easily trample you in court and seize your assets if you don't know how to present your case.
Also Check: Hiring A Business Lawyer – The Entrepreneurs Guide
Final Thoughts
You can handle numerous tasks in everyday life, but when it comes to legal issues, always refer to a reliable lawyer. Anytime you file a lawsuit, apply for compensation, and legally distribute your assets, you need to know your state laws inside and out. These include estate planning, dealing with a personal injury claim, tackling a medical malpractice case, and filing for divorce. Understand that legal proceedings are lengthy and complicated, often requiring extensive paperwork, evidence, proof, and documentation that validates your claim.
Additionally, you need to know the filing timeline and ensure all your filing reaches the court before the deadline. When summoned for an appearance, you must present your case flawlessly without giving the defendant the upper hand. While the list is exhaustive, these are a few cases where you need a well-established lawyer to represent you and ensure you get your dues.
Also Check: Stenographic Machine – How Do Court Reporters Write So Fast?