"Learn the Simple Steps to Record Screen On Your Windows PC with no lag!"
What Does Screen Record Mean?
Recording the screen means you can make a video of what you see on your computer. It's like making a movie of what you do on the screen.
Why Should You Use Screen Recording?
This is great for keeping a video lesson or showing your gaming skills. It can also capture funny parts of a video call with your friends. You can save everything you do to watch it later and remember what you did. Not only that, but screen recording is also great for sharing. You can play the recording if you want to show someone else how to do something on the computer. It's like having a movie of your computer actions that you can share with others.
Let's say you're learning to draw and want to show your friends how you're improving. Instead of discussing it, you can make a video illustrating yourself. It's easier to understand when you can see it happening.
If you play games and want to show your friends what you did, screen recording can help. It saves and shares what you see on your screen. It's useful for students and gamers. You can try it and see how it can help you. Many built-in tools and other software are available that you can use. They make recording easy and have many benefits.
How To Record The Screen On Windows 7, 10 And 11?
Windows 7, 10, and newer Windows 11 have their ways of recording the screen. You don't have to add anything more to your computer to use this feature. We will talk about other programs that can help you record the screen. Different companies make these programs, and they are very useful.
If you have Windows 7, a tool called "Problem Steps Recorder" can take pictures of what you do. It helps when you want to teach someone how to do something. On Windows 10 and 11, you have an Xbox Game Bar to record your screen. You can also use Snip & Sketch to capture specific parts of the screen.
Apart from the options already given, there are other apps you can use. These apps have special features and can do more things. For example, you can cut parts of the videos you record or show your screen live to people watching.
Recording Screen Using Built-In Features in Windows 7, 10 & 11
You've come to the right place if you've wondered how to record your screen using Windows. Windows features include the tools you need to make videos of your activity. These Windows built-in recording features provide a practical way to record your screen.
I walk you through the process of setting up screen recording on your Windows PC in this article. You can start recording like a pro in no time. The following is a list of some of the prominent built-in screen recording features:
Snipping Tool
Let me introduce you to the Snipping Tool. It is a handy built-in feature in Windows. It allows you to capture, annotate, and save screenshots easily. With a few simple clicks, you can snip a specific area of your screen, a whole window, or even the entire screen. The Snipping Tool covers you if you want to share an interesting article, highlight important information, or save a funny meme. So say goodbye to complicated third-party software and start snipping away with this fantastic built-in tool.
To use the Snipping Tool, follow these steps:
The quickest way to do this is to use Windows search to find "snipping" and click the first result.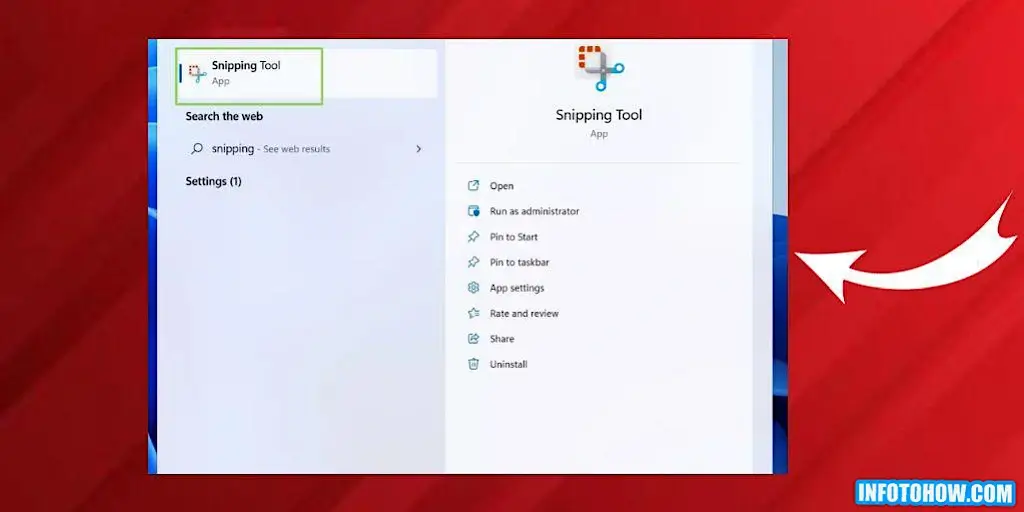 To enable recording mode, click the video camera icon.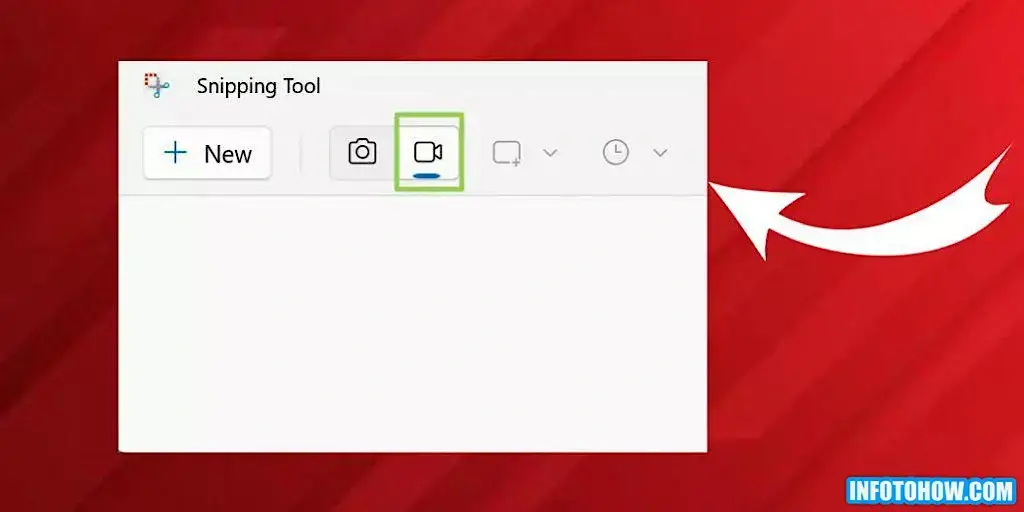 Click the New button or hit CTRL+N.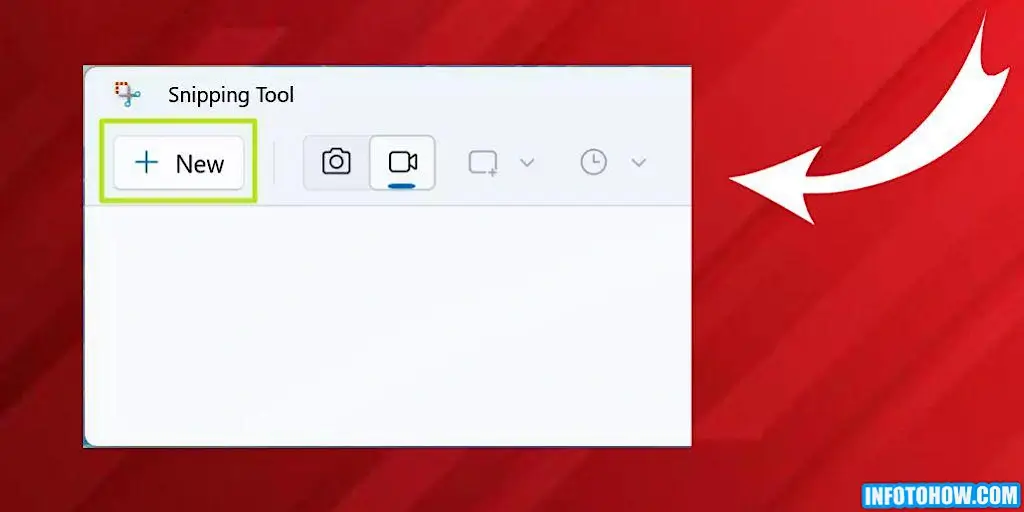 The area of the screen that you want to record should be enclosed by a box. Draw a box around the entire desktop if it takes up the whole screen. Draw a border around the window if there is one.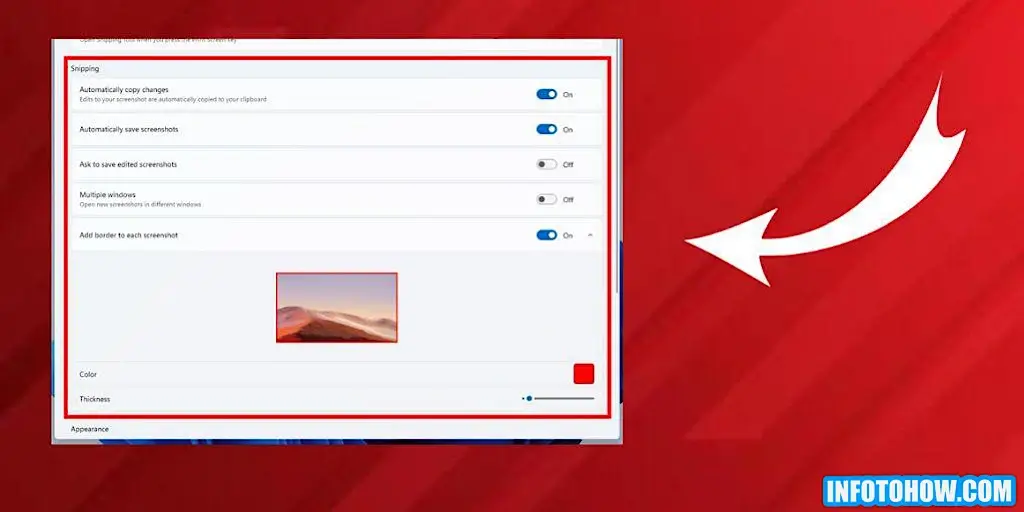 Click the Start recording button.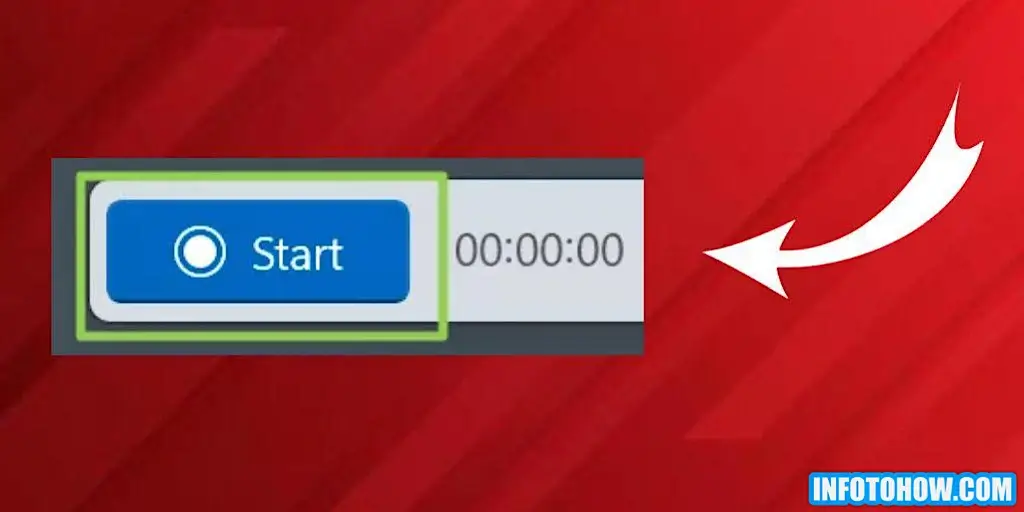 Click Stop to stop the recording or Pause to pause it temporarily.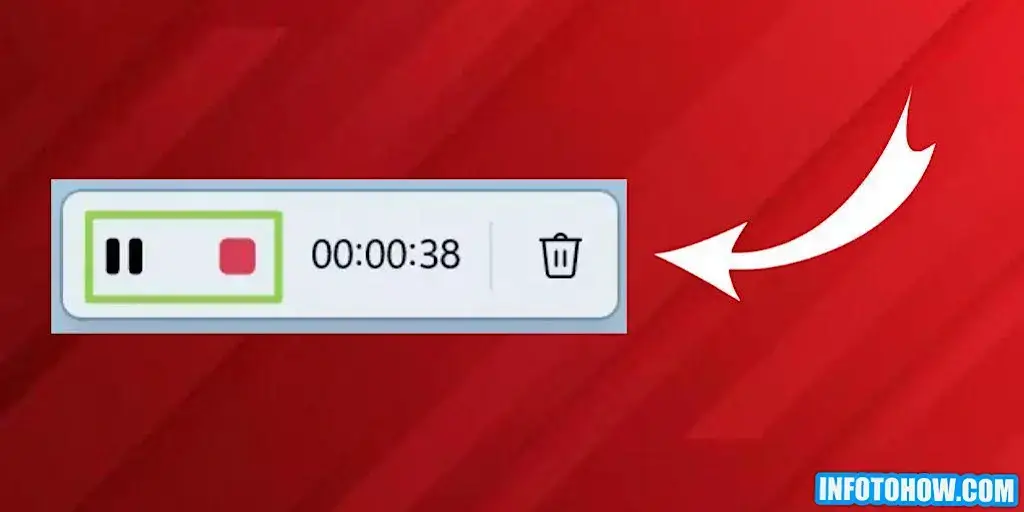 Xbox Game Bar
The Xbox Game Bar is a good tool for capturing and sharing your gaming moments. You can record your gameplay or capture any activity on your screen with a few clicks.
Press the Windows key + G. It will open the Game Bar. Now, click the red record button to start recording. You can even customize your recording settings and add audio commentary. Once you're done, hit the stop button, and your recording is saved. It's a fantastic feature that makes sharing your gaming experiences a breeze!
Pick the app you want to record with a click.
To begin screen recording, press Windows Key + Alt + R. On the screen corner, you can see a tiny recording widget. It displays what amount of time you've been capturing displays.
You can open the Xbox Gamebar with Windows Key + G. Also, you can use the capture widget, but using the keyboard shortcut is much simpler.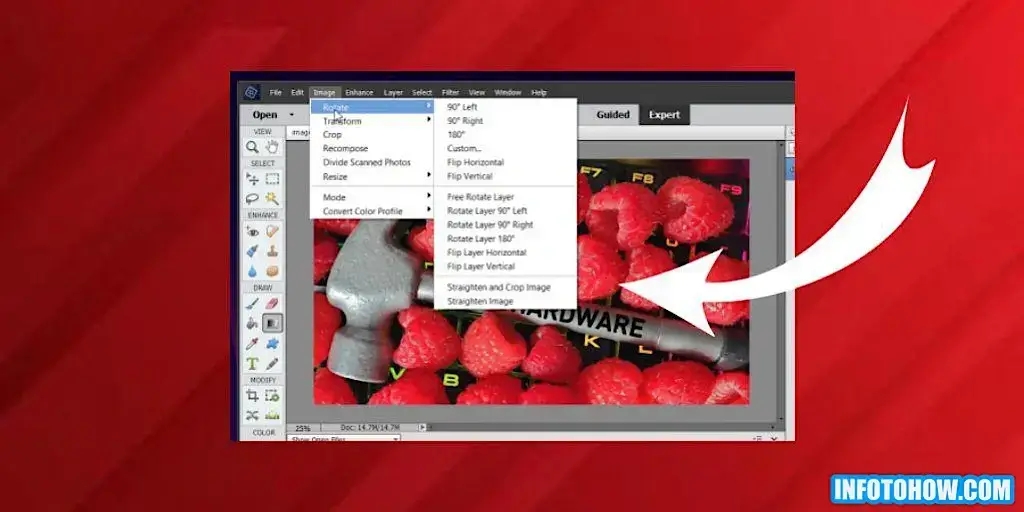 Do whatever you like while recording audio using your microphone. You can also turn off the microphone if you don't want to record any sound.
For a second time, press Windows Key + Alt + R to stop the screen capture. You can also use the widget's end button. You'll receive a notification that reads, "Game clip recorded".
If you click on it, the Gamebar app's Gallery section will open, previewing the video you shot. The MP4 file you captured is also located in your Videos folder.
Windows Built-in Tool
Let's talk about the built-in screen recording tool in Windows 7. Now, I must be honest with you – it's pretty outdated. Although it allows you to capture your screen, there are better options. If you're looking for more advanced features, check out the newer versions of Windows or explore third-party software. Trust me. It will be good for what's available now!
Open Steps Recorder (Problem Steps Recorder).
Click on Start/Stop Record to perform the intended action.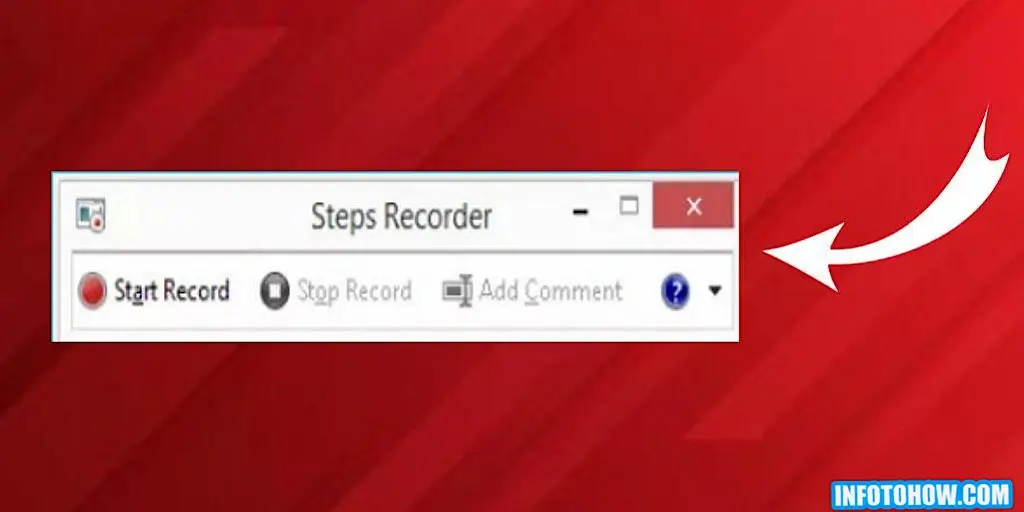 As you perform each action you want to document, mark the area and input your command.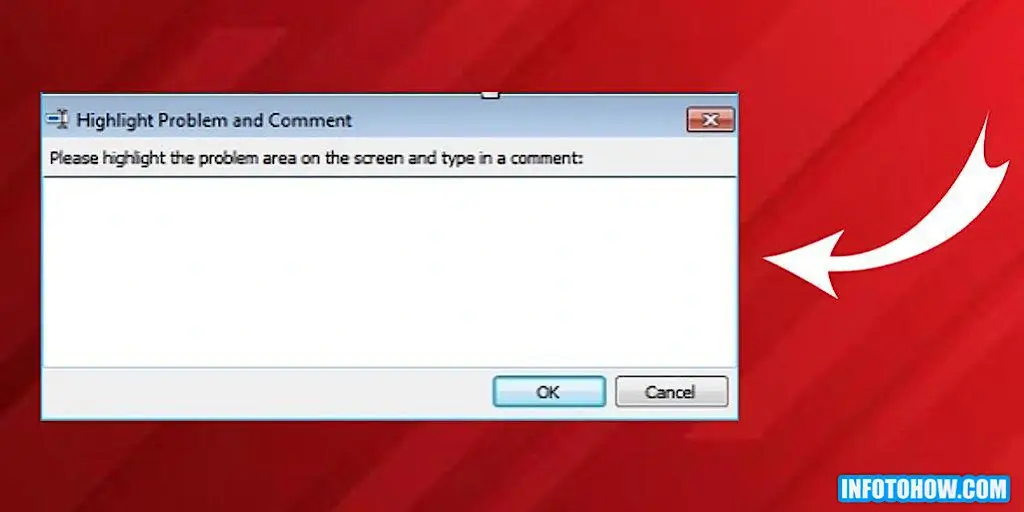 As soon as you're finished, click Stop Record.
Recording Screen In PowerPoint
Have you ever wanted to capture your amazing PowerPoint presentation in action? Well, guess what? Microsoft PowerPoint has got you covered with its handy window record feature! This tool allows you to record your display, voice, and movements. It's like having a personal video recording studio right within PowerPoint.
So, why is this feature so great? For starters, it lets you create engaging videos and share your presentations. It's a fantastic way to enhance your presentations and make them more interactive. Say goodbye to boring slideshows and say hello to good recordings with the record feature!
Open PowerPoint, and then create a new slide.
Then go to the Record tab and click on Screen Recording.
By clicking the Select Area button in the opening screen recording dock, you can choose a specific area to record.
Additionally, your system's audio and cursor movement will be automatically recorded. You can choose between these options, or if you'd prefer, you can turn off audio by pressing Windows + Shift + U. Also, you can disable pointer movement recording by pressing Windows + Shift + O.
When you click Stop to cease the recording, it will be kept and placed on the slide you open. To save the recording in a separate file, right-click the preview image and select Store Media.
Give your recording a name, then decide where it should be output. Finally, to successfully store your recording, select Save.
Also Check: How to Screen Record on Mac?
Third-Party Applications to Record Windows Screen
Let's dive into the world of screen recording tools, will we? Some third-party options are available when it comes to capturing what's happening on your screen. These tools let you record your screen activity. You can use these tools for creating tutorials, sharing gameplay, or presenting demos. So, buckle up as we explore the world of screen recording and discover the best tools to make your life easier!
ScreenPal Screen Recorder
Let me tell you about this awesome Windows worker called ScreenPal that's perfect for you. It's a tool that allows you to capture everything happening on your computer screen.
Whether you're creating videos, sharing gameplays, or making presentations, ScreenPal can help you. Its pros? It offers high-quality recordings, easy settings, and simple working for beginners. Follow the listed steps to record your screen.
To access the platform, go to https://screenpal.com, pick Google, and enter your user ID and password.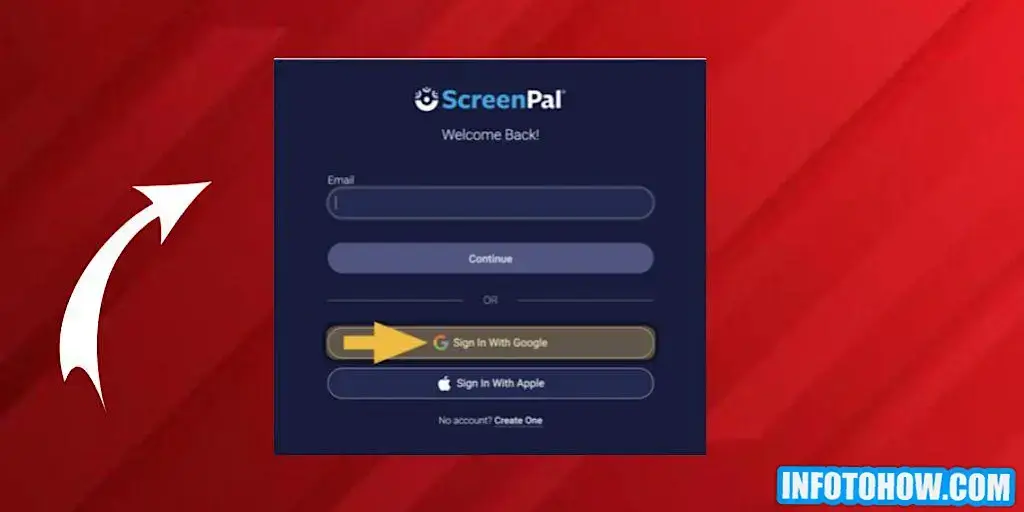 After logging in, select Make a Recording from the menu.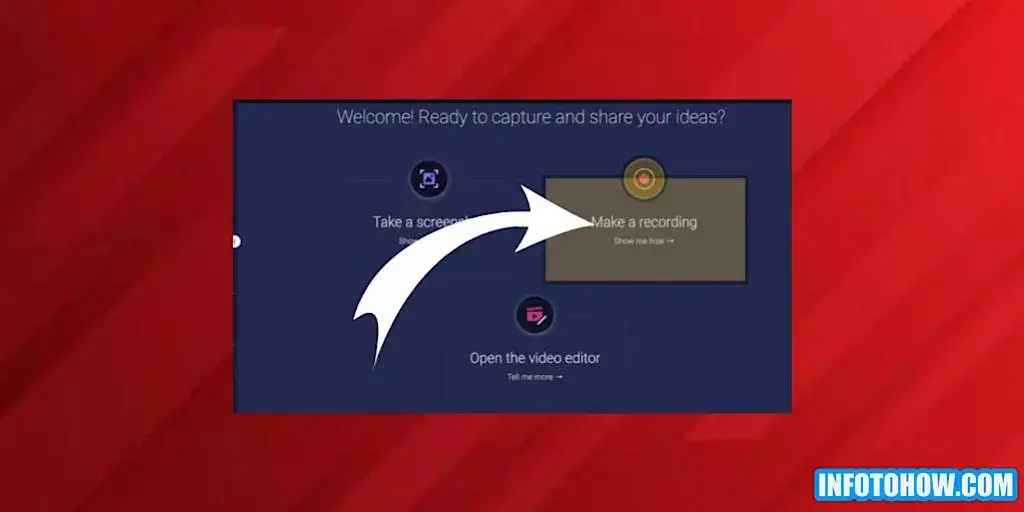 Click the Stop or Pause button to end the recording and save it in your desired folder.
You can also download the application or record the site's screen.
FonePaw Screen Recorder
If you're looking for a Windows application for screen recording, look no further. It's a fantastic tool that lets you capture your screen activity. From gaming to presentations, it is good.
FonePaw Screen Recorder enables you to record high-quality videos, customize recording settings, and make recordings good. It's a versatile app that's perfect for professionals and casual users. Follow the listed steps to record your screen.
To record the desired area of the screen, select Desktop Recording Zone. If the check mark on the Recording tab is selected, you can allow the recording area to move along with your cursor.
To create a quality recording, you have many options. Check the System Sound and Microphone box to enable the desktop recorder to record audio from the computer and microphone.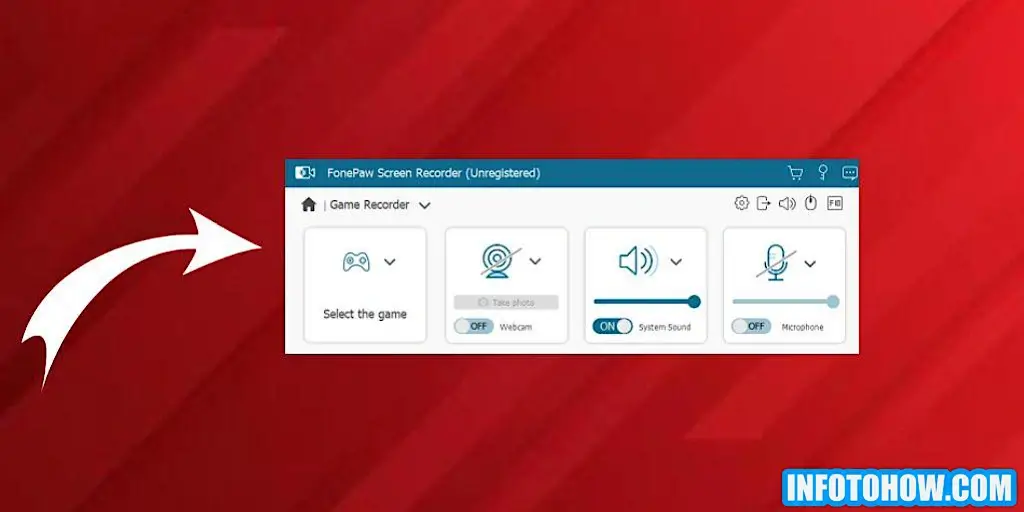 Click REC once all settings have been adjusted. It's time to start recording the desktop screen.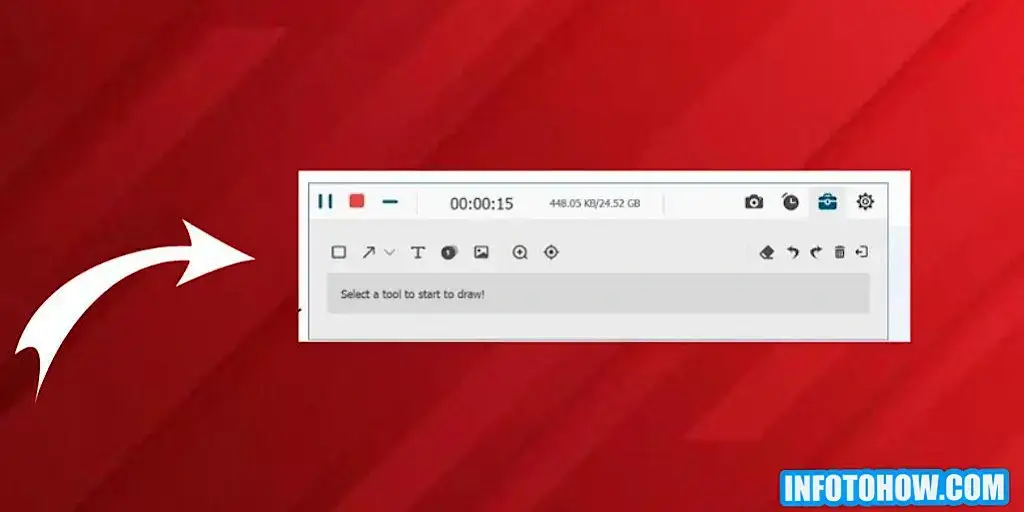 QuickTime Screen Recorder
QuickTime is the go-to application if you're looking for a hassle-free way to record your screen on Windows. It's a good tool that lets you capture everything happening on your screen with just a few clicks.
If you create video tutorials, share gameplay moments, or save important presentations, QuickTime is for you. It's a convenient solution that brings ease and efficiency to your screen recording needs. Follow the listed steps to record your screen.
Download and launch the app. Right-click on Files and click on New Screen Recording.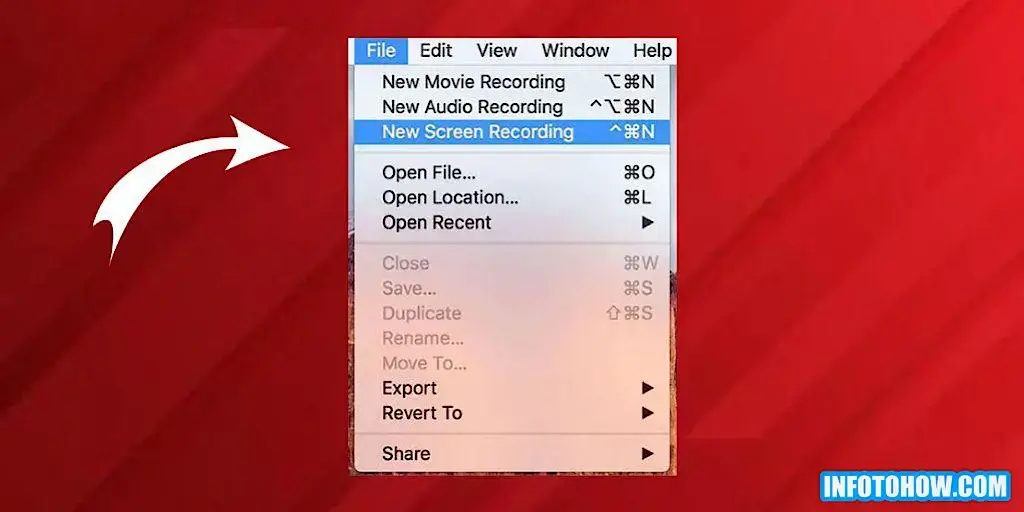 You have more options for your recorded video if you use the drop-down menu next to the Rec button.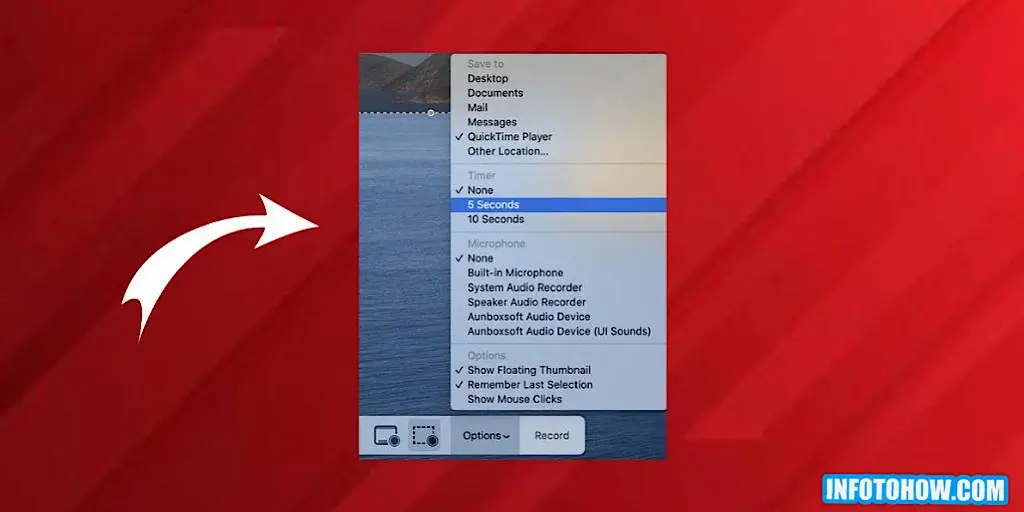 Once all the choices are chosen, click "Rec" to begin working on your project. The taskbar has a stop recording button.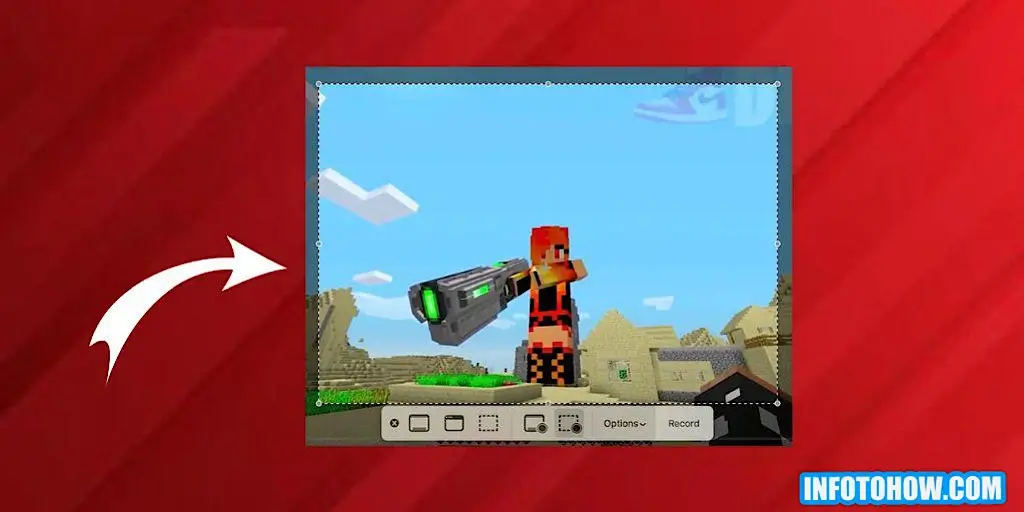 Apowersoft Screen Recorder
Have you ever wanted to record what's happening on your computer screen with ease? Well, a cool application called Apowersoft Free Online Screen Recorder lets you do it!
It's a handy tool for capturing videos of your screen activities. This app allows you to make tutorials, record gameplay, or save online videos. It has lots of features. Give it a try, and start creating awesome videos! Follow the listed steps to record your screen.
After installing and starting the software, you will see this control panel and a tool to choose the recording region.
You may customize the recording area in the pop-up menu. It usually appears when you click the monitor icon.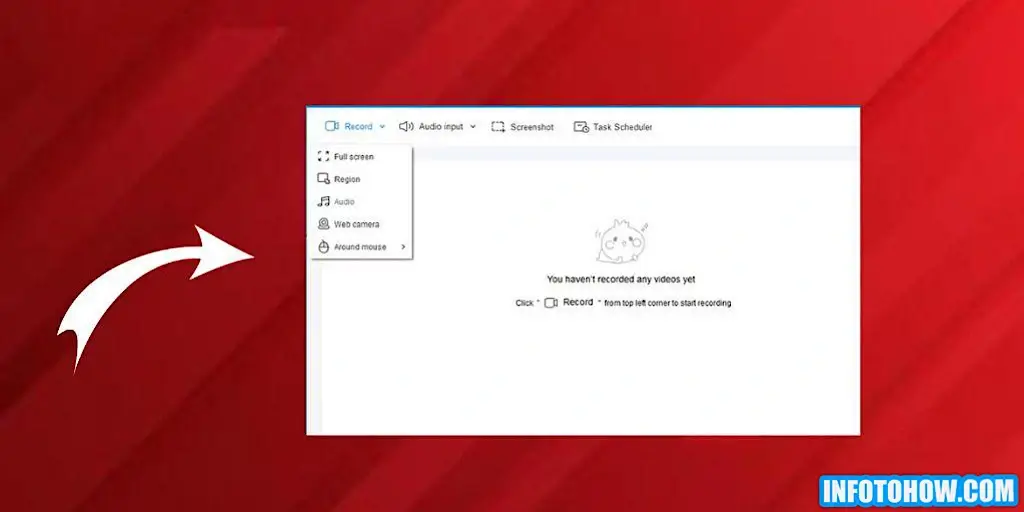 Once everything is set up, press the red REC button to begin recording.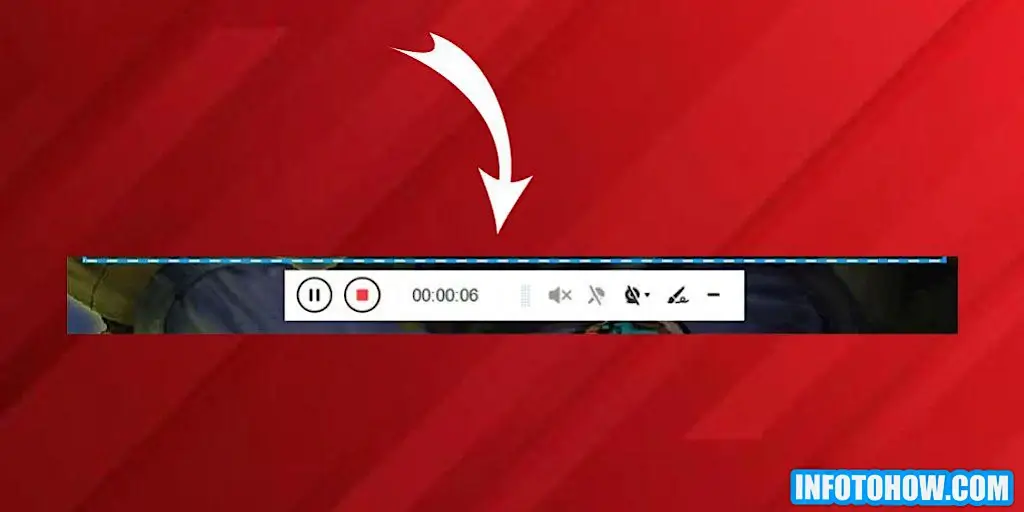 EZVID Screen Recorder
There's a cool program called Ezvid Screen Recorder. It can help you record your screen easily. With Ezvid, you can record videos on your screen. Whether playing a game or creating a presentation, it's easy. It's super easy to use for anyone.
Ezvid has some awesome features, like adding text and voice to your videos. So, get ready to become a screen recording pro with Ezvid! Follow the listed steps to record your screen.
The app will open automatically after installation.
You must click the monitor button in the toolbar to begin recording and working on a new project. You will have a few more choices to configure before you can start recording.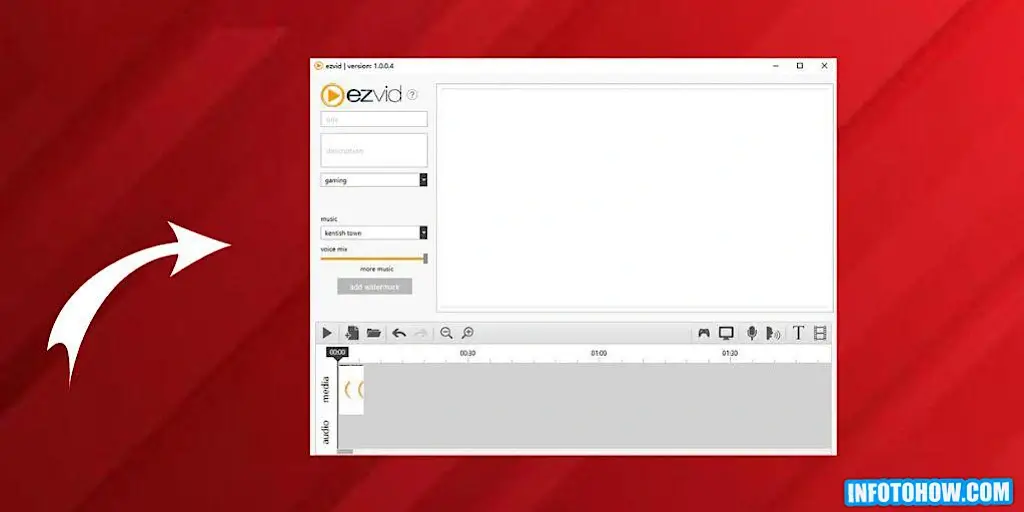 When you click the "Capture Now" button, a 3-second countdown will begin. After which, the video will start to record.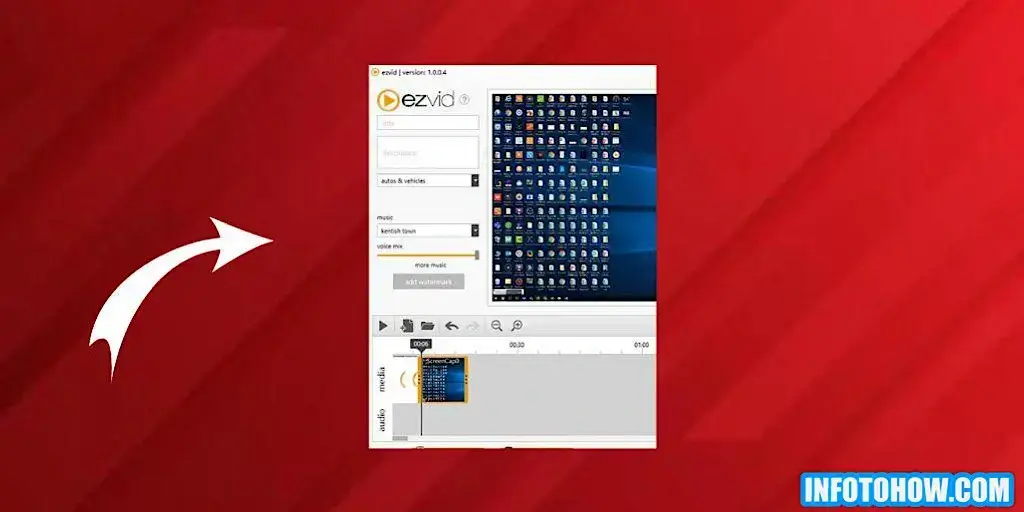 FreeCam Screen Recorder
FreeCam Screen Recorder lets you capture your screen. The best part is it's free and has no watermarks or time limits. You can even record your voice and the sounds from your computer. And if you make a mistake or want to remove something, the built-in editor makes it easy to delete useless parts. Plus, there are cool audio effects and a feature to eliminate background noise.
Give it a try, and start creating awesome screen recordings! Follow the listed steps to record your screen.
Open the FreeCam app once the installation is finished.
The New Recording button will provide a selection tool to choose the screen to record. You will have to click to begin recording. You can record either the complete screen or a specific section.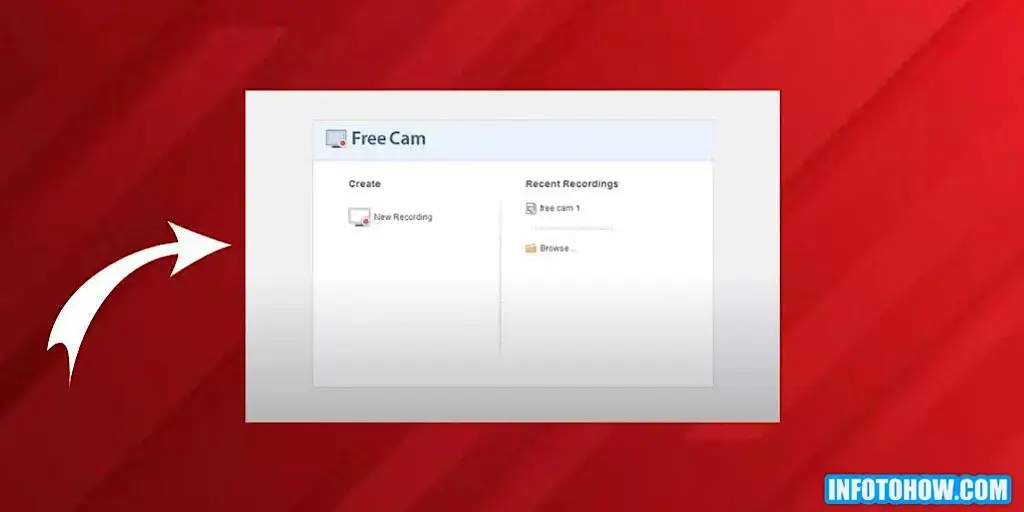 On the control center, press the red Record button.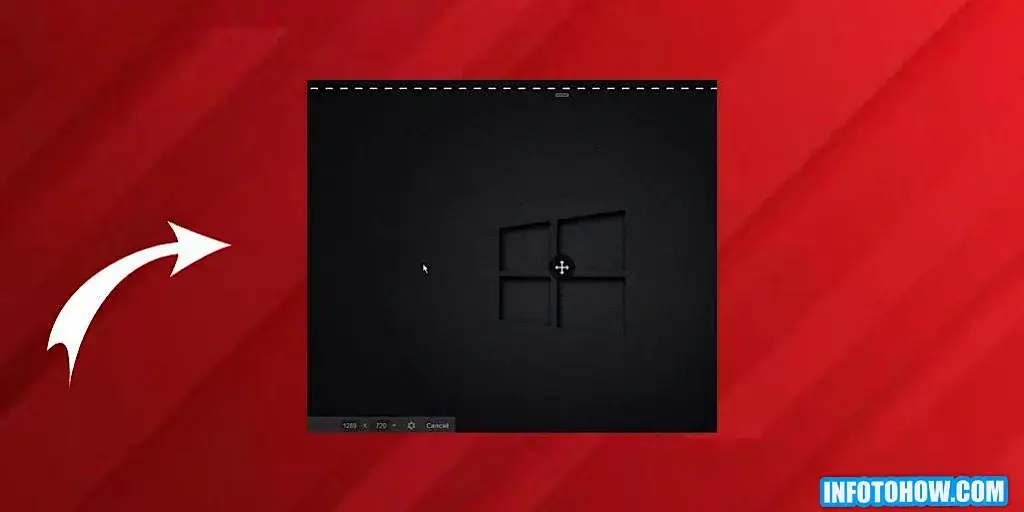 ShareX Screen Recorder
ShareX Open Source Screen Recorder is a great Windows application that lets you do that! With ShareX, you can record your screen and export the videos to as many websites as possible. It also allows you to create shortcuts, to simplify the recording process.
ShareX supports importing music, videos, and photos into your recording project. It's a great tool for sharing and creating engaging content. It lets you capture videos and share them on various websites. Follow the listed steps to record your screen.
Once ShareX has been installed and set up, it's time to run the application and explore the features.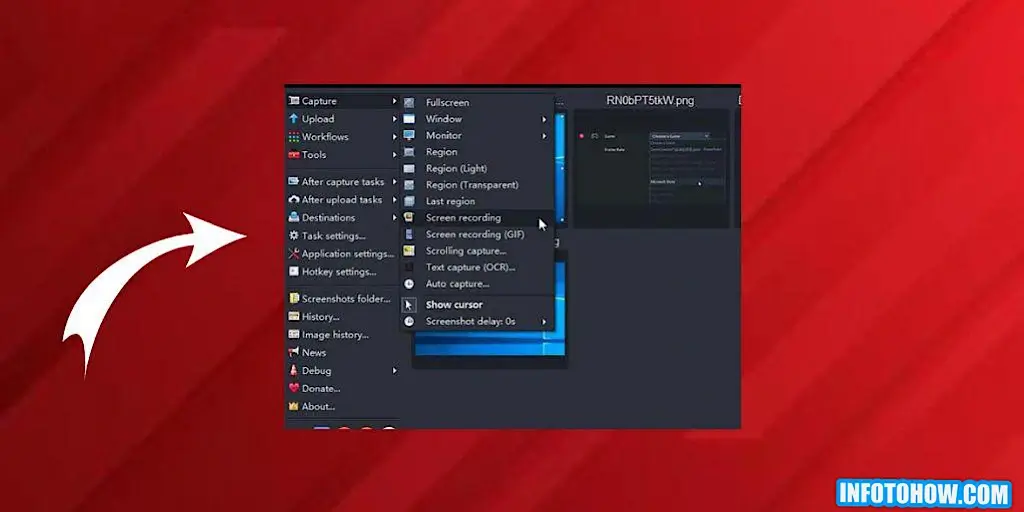 You must first set up a few settings before you can begin starting the recording screen.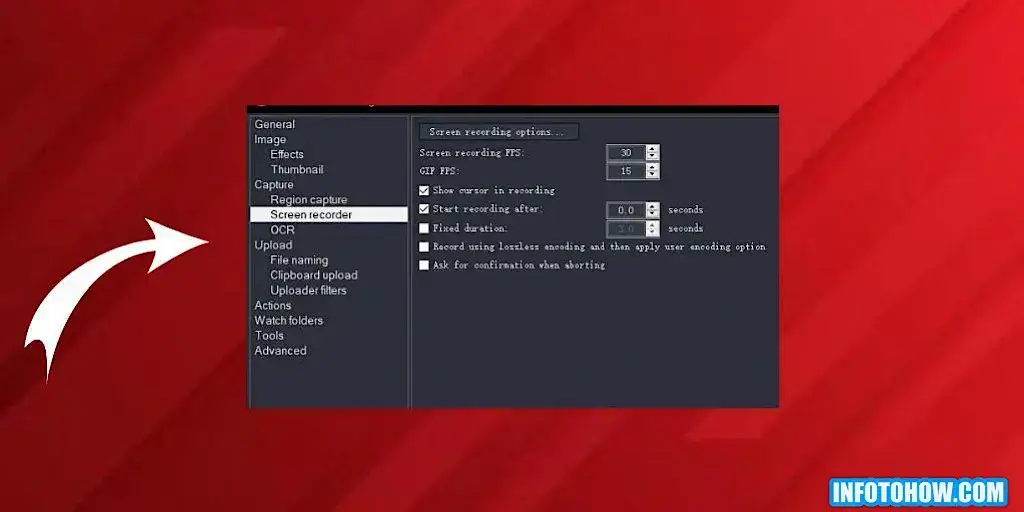 Once you've chosen the region to record, the recording will begin.
OBS Studio Screen Recorder
Do you want to record your computer screen like a pro? OBS Studio Screen Recorder is here to help! It's a great Windows application that lets you capture your screen. The best part? It's free, so you don't have to worry about pesky watermarks or time limits.
OBS Studio lets you live stream your videos to popular platforms like Twitch, YouTube, and DailyMotion. And that's not all! It even includes an audio mixer, handy for adjusting sound levels. Get ready to create amazing videos with OBS Studio Screen Recorder! Follow the listed steps to record your screen.
Start the app.
You can choose from various choices on the main screen based on your requirements.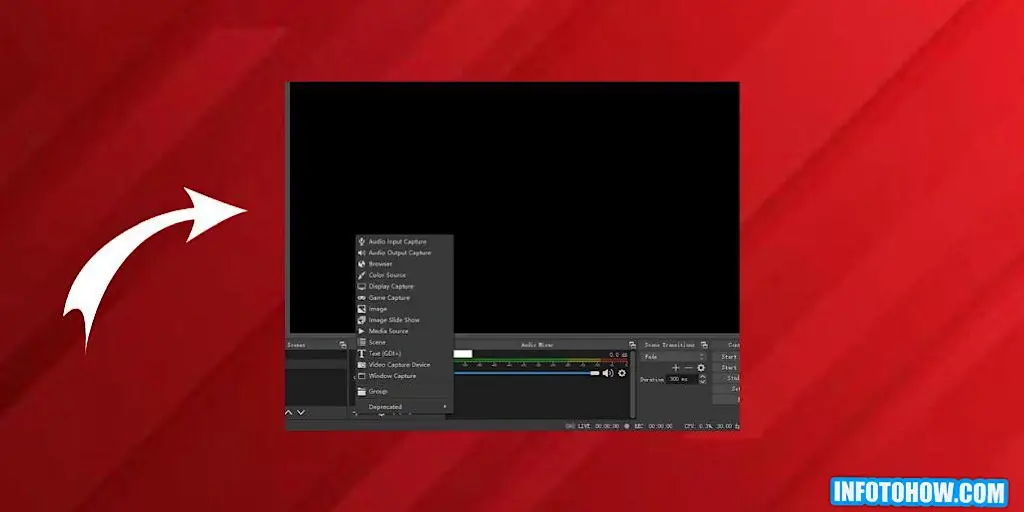 Select the options in the settings to record the screen on your terms.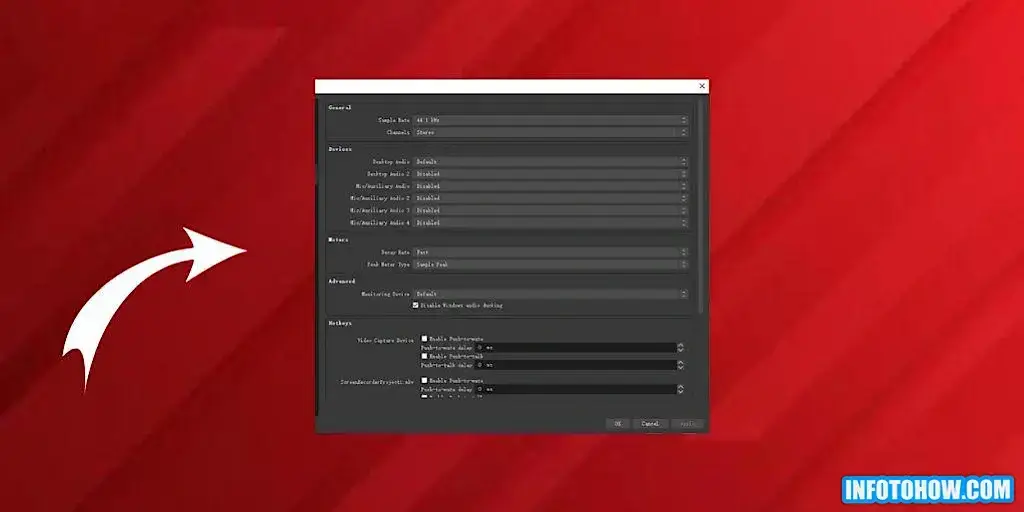 Once everything is finished, you may start recording by pressing the Start Recording or Start Broadcasting button.
MonoSnap Screen Recorder
Introducing Monosnap Screen Recorder! It's a great Windows application that helps you record your screen. Whether you want to capture the entire screen or a specific area, Monosnap has got you covered. The best part? It's free! Not only that, but it also comes with a handy built-in cloud storage service. It makes it a breeze to share your recordings with others.
So, start exploring the world of screen recording with Monosnap today! Follow the listed steps to record your screen:
From the menu, run the application.
To start a new project, select Record Video from the menu when right-clicking the app icon.
You will find a control panel with a wide range of options. You can choose how to set up the camera, microphone, and recording space from this.
Then press the Record button.
Steps Recorder
Suppose you're looking for a simple and effective way to record your screen activities on a computer. Steps Recorder is the tool for you. With Steps Recorder, you can capture screenshots and document your actions. Whether you're having an issue or creating a video, this screen recorder simplifies. Its interface, the ability to generate comprehensive reports, and its compatibility are one.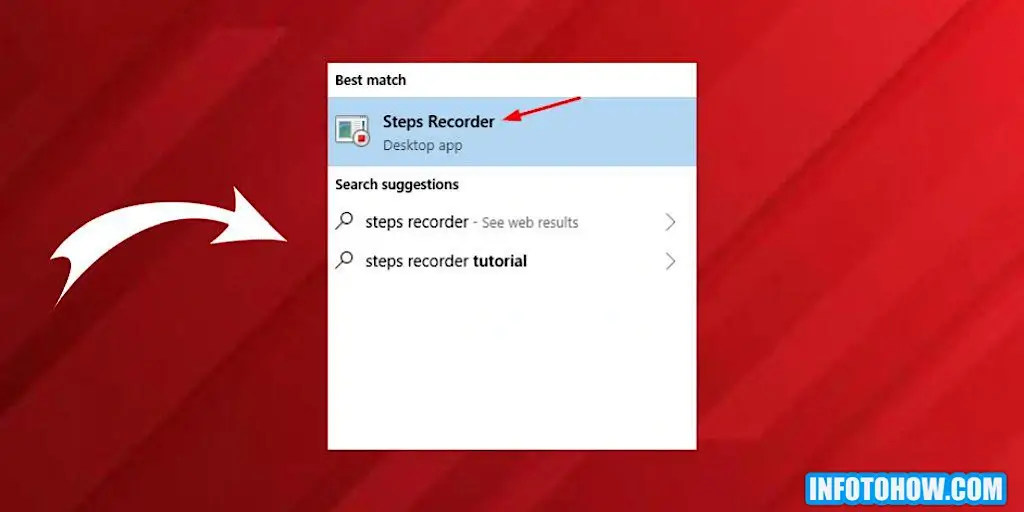 Click on the Start Record button to start the recording.
Finally, click on Stop Recording when you are done.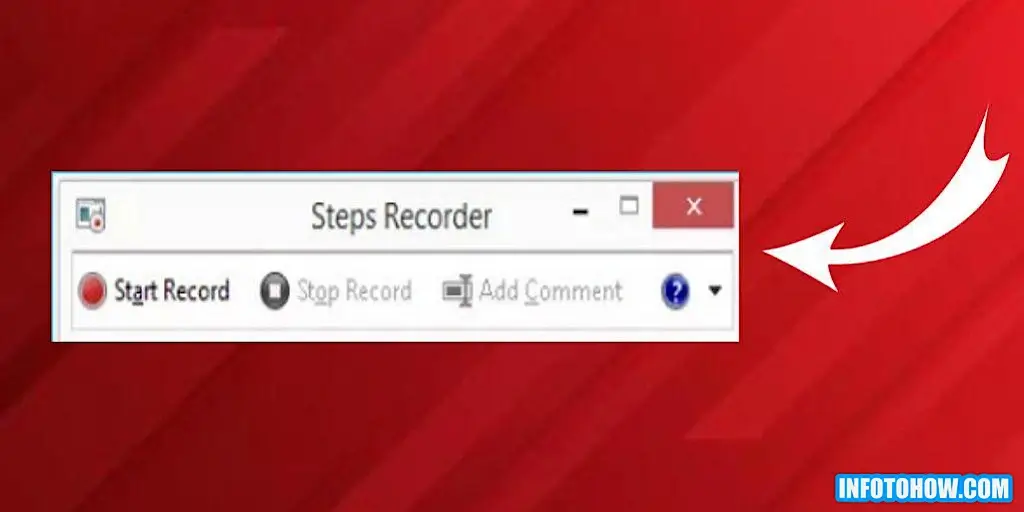 Click on the Save button and save the recording as a ZIP file.
Also Check: How To Screen Record On iPhone And iPad?
Conclusion
In conclusion, when recording your screen, there are two main options to consider. It has built-in Windows tools and third-party applications. Both have advantages and deciding which is for you is up to you.
You can use tools on your computer to record your screen and play games. These tools are already there, so you don't have to get new ones. They are easy to use and can record what happens on your screen. They are great for making videos of your games or showing what's on your screen. Microsoft made them, so you can trust that they work well and will work with your computer.
Other apps like OBS Studio have more cool things you can use. You can record what's happening on your screen, make sound recordings, and even show things live. People who are good at what they do and make cool stuff often use these apps. You should check them out and see what you can do with screen recording. It's a fun way to show your talents to the world!
Also Check: EaseUS RecExperts Review – Best Screen Recorder