Today, we will discuss the top five rules which can help you improve your stock trading skills and allow you to trade in a better way. Let's dive into the detail on how to be good at stock trading.
Stock trading has become a prevalent investment business. Many people in Denmark have secured their financial freedom just by learning to trade the primary stock market.
Stock trading might seem like an easy task, but it requires you to have extensive knowledge. Thousands of rookie traders are losing money in the stock trading business because of a lack of knowledge.
How To Be Good At Stock Trading – Top 5 Rules
1. Analyze the higher time frame
Stock trading is often considered a long-term investment. You should not trade significant stock by analyzing the data in a lower time frame.
Rookies often think that lower time frame trading is more profitable since they will get more trade signals. But this industry doesn't work like that.
If you do the math and look at the market dynamics, you will notice the lower time frame trade signals are not always accurate. You have to deal with many false spikes in the lower time frame.
2. Trade with the trend
As a full-time stock trader, you should always trade with the primary trend. Avoiding the major trend in the stock market is one key reason for blowing up your trading account.
Once you start taking the trades by analyzing the trade, you can quickly improve your success rate. Though trend trading strategy requires patience, it is by far the most effective way to make a consistent profit.
Being a trend trader, try to evaluate the data in a higher time frame.
3. Trade with the best broker
It would help if you found a reliable broker like Saxo Bank to trade the stock market. Many traders often trade the stock market with an unregulated broker.
They think that trading with an unregulated broker is the only way to cut down their trading costs. But they don't realize the fact the unregulated brokers often manipulate the price feed. They will charge hidden fees, which will make the trading process much harder.
If you trade with a large amount of capital, they might even freeze your trading account. That's why most elite traders prefer trading with Saxo to avoid such critical problems.
4. Learn price action trading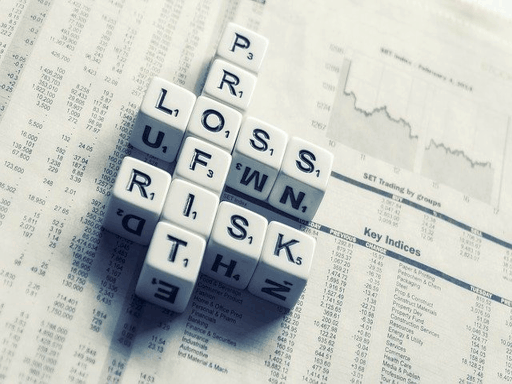 Professional stock traders always trade with the price action confirmation signals. The price action trading strategy lets retail traders execute high-quality trades in the most critical market state.
Novice traders often find it hard to analyze the critical candlestick pattern, and eventually, they ignore the price action trading strategy. Instead of learning complex patterns, start with simple candlestick patterns.
Once you become comfortable with your trading method, you should start trading the market and look at the essential market details. You will feel interested in the price action trading method. So, learn about price action trading system and improve your trade execution skills.
Also Read: How To Choose The Best Demat Account Facility In India
5. Analyze the fundamental data
News events play an essential role in the price movement of the stock market. Many retail traders think they can earn a tremendous amount of money by taking the trades based on technical data. But technical analysis provides a generic solution about this market.
If you desire to succeed as a trader, you must learn to find the critical trade signals based on fundamental and technical analysis.
How to be good at stock trading without proper knowledge? Learn about the major news releases so that you can protect your trades from sudden spikes.
Take your time and observe the movement of the prices in the demo account. As you become confident analyzing the news, start trading stocks with real money.
Also Read: Iron-Bits Review – Why would it be a good idea for you to pick this broker?
Conclusion
Stock trading has always been a challenging profession. You have to devote yourself properly, and only then can you expect to become a successful trader. Try to follow the tips on how to be good at stock trading stated in this article that may end up changing your life.
Must Read: RosewoodTrust Review – Why I decided to choose this broker?
Featured Image by Gerd Altmann from Pixabay