AI and machine learning are reshaping the digital market landscape. From AI-based chatbots to machine learning-based predictive analysis are reshaping marketing strategies. It can get confusing to choose the best available option. Marketers must understand the latest marketing trends and devise strategies and campaigns accordingly. In this article, we will talk about 11 digital market trends to watch in 2023.
11 Digital Market Trends to Watch In This Year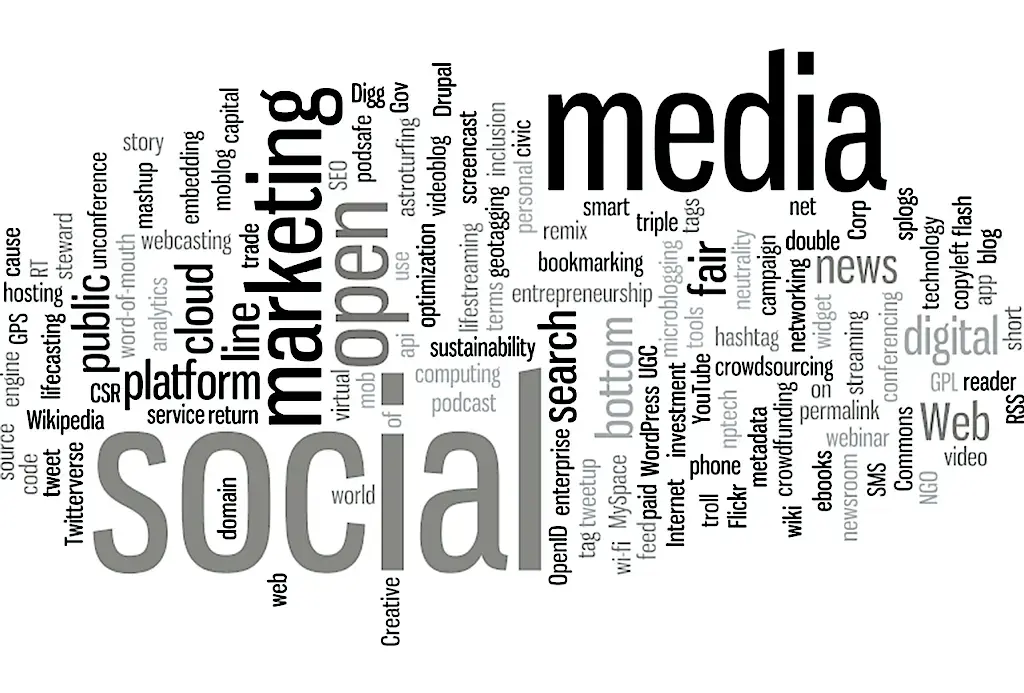 1. Artificial Intelligence
There has been widespread adoption of AI tools. Machine learning algorithms provide real-time tailored insights into business performance. Chatbots, automation, predictive and sentiment analysis, shopping cart abandonment analysis, and overall analytical analysis are helping drive traffic and raise brand awareness. AI automation tools help businesses automate monotonous and low-level tasks. It brings efficiency into the processes where humans can focus on high-level functions. With predictive analysis, machine learning algorithms help gather data, predict customer behavior, and tailor marketing campaigns accordingly.
2. SEO
SEO, search engine optimization, is a process to drive organic traffic using search engines, e.g., Google. It is achieved by ranking a website higher when a user looks up a related item or service. The SEO process mainly consists of four steps; optimizing the crawlability and indexability of the website, finding the right keywords to target, optimizing page content, and link building. Although it all sounds overwhelming, there are professional SEO consultants such as P Singh to do all the heavy lifting for you.
3. Video and Live Streaming
TikTok, Instagram Reels, and YouTube Shorts have changed the dynamics of traditional marketing. These are digital market trends that brands accepting to increase their image.These platforms help you tell your story in a short video, increasing audience engagement and raising brand awareness. An average of 30 seconds of video provides visual feedback for the audience to understand products and services better. The content is easy to create and consume. So, it makes it ideal to advertise product features better. Brands can use video content for brand campaigns, instructions, and manuals and raise brand awareness.
4. Influencer Marketing
People with an engaged fan following on social media platforms are called influencers. Younger audiences tend to listen and value their opinion. Consumers trust influencer recommendations more than online text reviews. Businesses can approach their target audience and start a campaign with proper planning and execution. Knowing a specific influencer's audience, age range, demography, and other factors.
5. Voice Search
Voice-activated digital assistants like Alexa, Siri, and Cortana are trending in digital market. With a device in the room, it's easier to speak to search for desired product or service. Knowing how people are searching with a particular digital assistant is essential. Customers can search for "Italian restaurants near me" or "Italian restaurants in XYZ". Because, the key is to focus on the right keywords to increase visibility and brand awareness.
6. Augmented Reality (AR) and Virtual Reality (VR)
Metaverse is the latest buzzword in the digital marketing world. It's an immersive digital world allowing people to interact with each other through AR and VR. Imagine having an avatar residing in a virtual world with the ability to buy and sell virtual goods or services. Customers shopping for clothing or accessories can swap styles, colors, and sizes to decide whether to purchase the product. So, AR and VR can create a memorable and interactive experience.
Also Check: How To Launch An Effective Digital Marketing Campaign?
7. Personalisation
Brands can use machine learning algorithms to create a personal experience for consumers. Also, they can use customer data to tailor content and offers and provide a unique experience. This way, they can offer relevant styles and accessories. Target individual users for an advertisement based on their purchase history. Businesses can suggest visual content to create better engagement and response.
8. ESG
ESG stands for Environmental, Social, and Governance. It's a framework for companies to evaluate their sustainability and social responsibility practices. ESG scores focus on factors such as carbon emissions, labor rights and management, community engagement, equity, diversity, and inclusion. Businesses can engage their target audience by advertising their ESG standings. It helps consumers know they buy a product or service from a socially and economically responsible company. A company with higher ESG scores can drive more traffic, organic customer growth, and better engagement.
9. Online Reviews
Consumers of digital market follow online trends and reviews. While a business can say much about its products, services, and ESG scores, customers can provide unbiased and detailed reviews. Reviews help build reputation and trust before the target audience clicks on the website. Google Business and Facebook are excellent sources to receive reviews. Reviews are trusted, visible, and accessible to a wider audience.
10. Data Collection
There are multiple ways businesses can gather data. Online polls, surveys, and questionnaires help gather the required information to support sales funnels. They can use the collected data to drive improved outcomes from the next business decision. It can help you convert leads and enhance the overall customer experience. And you can gather information to decide what new products and services to offer. Customer relationship management software (CRM) can be used to store data. You can target customers for campaigns, offers, and discounts based on their buying history.
11. Google Analytics 4
Google Analytics 4, or GA4, was released in 2020. It's a new and improved version of the Universal Analytics platform. It offers free tools like Google Merchant Center, Google Optimise, and BigQuery, and you can link them with GA4. You'll have access to custom reports, anomaly detection, and predictive analysis. So, it recommends importing web and app conversions from GA4 into Google Ads. You can access GA4 data in Google Ads and optimize bids. GA4 offers various dimensions for audience building, such as country, manual term, mobile device info, minute, new vs returning, and session duration.
Also Check: Top 7 Trends In SEO And Digital Marketing For Nonprofits
Conclusion
The digital marketing landscape is constantly evolving. Businesses must act swiftly to take the lead on their competitors. You can mix and match strategies aligned with your business goals and target audience. We discussed digital market trends offering organic traffic, engaged audience, and business growth. So, by working on these 11 strategies, you can stay ahead of the competition. Also, these strategies will ensure success in the years to come.
Also Check: Most Popular Digital Marketing Trends In 2023
---
Image by narciso1