Local businesses have their business and customers at the heart of what they do. Serving the customers in the best way in a close-knit community while also cementing loyalty; the local businesses try to contribute to their area with their presence. During the Covid19 pandemic, owners of local businesses have been doing a lot; to take care of the people in their area but have also seen their businesses decline.
Local Businesses, Covid19 Pandemic And SEO
In these trying times, it is easy to think that with all the operations on hold; the advertising and marketing operations will also follow suit. In reality, however, this is the time to be active and take steps with digital marketing using SEO; to help your business thrive. Please take a look at why SEO is so crucial during the Covid19 pandemic and how using some SEO tips the local business owners can improve their business and continue to help their community.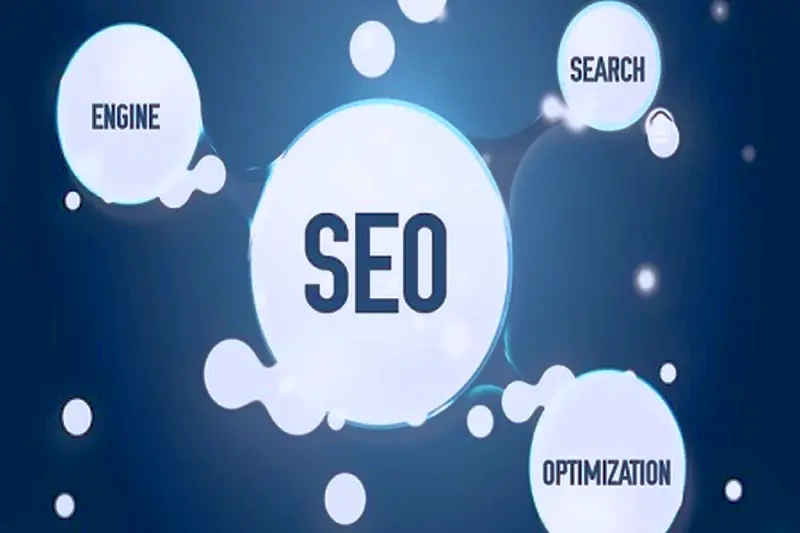 A Surge In Local Searches:
With this pandemic in 2020 and its ever-rising fear; governments around the world are enforcing lockdowns and confining people to their areas. With this confinement in place, people are turning towards their local businesses. Consumers are searching for terms like "open now" and "near me" now more than ever. Revamping your pages and optimizing it to include your opening timings and details will bring in an audience. Even if you are closed, you can still redirect the customers to your much needed online services or re-opening dates. This will indubitably help you in the long run, as Covid19 isn't going to last forever; but your success can in the post-pandemic era.
Support For Local Businesses:
During the debilitating effects of Covid19, people in every corner of the world are being more charitable than ever; and are opening their hearts to everyone around them. In this year of caring and giving, people are naturally concerned about the local businesses going bankrupt; and are more inclined to choose them over big names. Optimizing your websites and using SEO right will help you connect with these people, making you stand out.
Long-Term Gains:
The traffic you generate on your website does not always turn a consumer into a customer immediately. It takes long-term efforts with consistent inputs to get a significant outcome. You need to generate content that can engage your customers and make them want to come back. In this pandemic; generating useful and informative content and posting it as blogs and articles will help you build your customers' trust. When the crisis is over, who do you think consumers will remember more? The ones they have never heard of or those that they came across while surfing the web; during the nationwide lockdowns.
Free Marketing:
As we inch towards recession; with economic problems due to Covid19 pandemic on the rise, local businesses will see the tightening of budgets. Instead of using costly advertising tools while purchasing software and using paid searches; or online paid content, businesses should utilize SEO as this is the most cost-effective strategy for them.
Trending Keywords:
You will notice that as you analyze the search patterns, specific keywords will be trending. In the pandemic situation, these keywords are easy to track and utilize to boost your website traffic. It would be best if you targeted Covid19 related keywords and trending themes; that match the current situation of the globe. Even though your business is closed at the moment; these efforts will help you be remembered after the hard times are over.
Targeted Content:
Create targeted content to attract potential customers. Even though your business might not be running in this social distancing environment; providing time and features of your product and service will help you remember. In these uncertain times, staying on top of things will help you keep up with changing trends. With isolation in place and having more time on your hand; use it right to create trending but appropriately targeted content.
Refurbish For Relevancy:
Businesses should revamp the old content that they produced in the past. In these new days, many old topics in line with coronavirus are being revived. Use this to your advantage by sprucing up old stuff and republishing it to target an audience now.
Update Google My Business Profile:
The most important thing is not to forget about your Google My Business profile. The real-time and up-to-date information that your GMB shows will be the key to attracting customers. Consumers will be interested in your opening and closing timings and any other pandemic related services that you provide. Thus, this is the best time in history to optimize and keep your Google My Business profile updated.
Update Hours On Your Listings:
Google is now putting labels on listings that show "temporarily closed" or have enabled special hours. During this pandemic, if a consumer writes a search for businesses near them; which businesses do you think will appear first in the search results? Take plenty of advantage of this opportunity to rank your business listing and leave a mark on your consumer. Because whichever business is available to people in these trying times will be the one; they go to when it's all over.
Enable Attributes:
Google My Business is also highlighting attributes that your business provides and is readily showing it to the viewers. Take special care that you have enabled any such attributes related to a pandemic situation; like some special delivery or pickup mode. You can easily manipulate the pandemic specific attributes in your GMB profile or add it to your "About" section.
Auditing Online Listings:
When businesses have time on their hands to focus primarily on digital marketing; the foremost thing they should do is to audit their online listings. Even though your Google My Business profile is essential; but that is not the only thing as the other listings serve as citations for your website. Ensure that all your data is accurate and is the same across all the platforms; and check if any miscreant tampered with the listing and then correct it accordingly. Use this time to respond to any questions or reviews unanswered and check how the reputation can be improved. Lastly, add a Google Alert for your business so you can stay on top of things.
Fresh Content:
Don't just focus on the trending terms related only to the pandemic. Try creating new but relevant content that can help bring a newer, fresher audience. People now have more time on their hands; so instead of just swiping from one website to the next post or video, people dig deep into the content. Capitalize on this by relating to your consumers and creating fresher content to keep them engaged. This will help ingrain your brand in their memory, and when the pandemic is over; these customers will still remember you.
With the Covid19 pandemic impacting businesses globally, now is the time to delve into revamping local SEO strategy and diversifying it. With SEO, there's always room for improvement, but these tips might help you get the boost that you need; and let you break into the top Google search in both the current and post-pandemic world.
Must Read: How to Monitor and Track the SEO Metrics – A Basic Guide