Designing a website is simple, especially if you're using a website builder. You just need to choose a template, then make a few changes from there. But it's a different story with eCommerce sites. You may face some UX problems later on. Read on to find out what these UX problems are and how to fix them.
An eCommerce site is a platform that facilitates the exchange of goods between you (the seller) and your visitors (the buyers). Examples include Amazon and Alibaba. Due to its distinct functionality, an eCommerce website's user experience (UX) design is more sophisticated than regular websites that mainly provide content (e.g., blogs, news, guides, etc.).
For that reason, if this is your first time building and designing an eCommerce site, you're bound to encounter numerous issues.
E-Commerce Site UX Problems And Solutions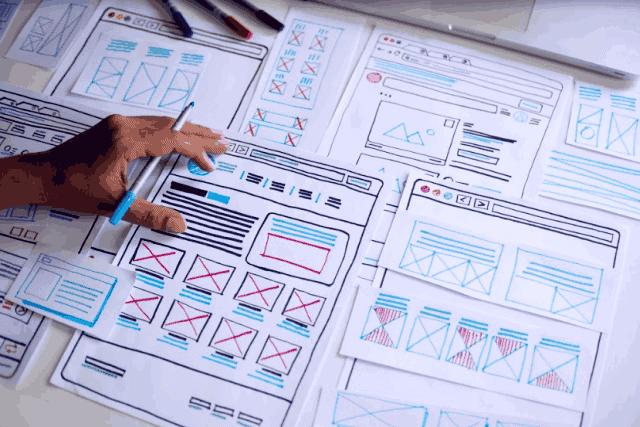 1. Unresponsive Interface
An unresponsive interface refers to ne of the UX problems; where certain elements and content in the site don't respond to various changes. For example, if you zoom out while on the site and the sidebar or header remains the same size; you can safely expect that your site is unresponsive.
So, what makes an unresponsive interface a problem worth fixing?
Well, most apps nowadays are responsive. By going against the trend, you're essentially making your site less appealing than those of your competitors. Hence, it's advisable to make sure your eCommerce site is responsive at all times. You can do so by hiring web developers from boldist.co (was Laughing Samurai) and similar agencies; that specialize in this field of expertise.
2. Lackluster Search Bars
If you're an avid reader of various websites and blogs; you should know how vital search bars are to a platform. It's practically an essential element at this point. Unfortunately, the built-in search bars you'll find in website templates can be a bit dull; as it lacks numerous features a search bar must always have.
For example, you usually don't get any suggestions when entering a keyword on the search bar. Moreover, there are no functions that allow you to filter your search query to find content more accurately.
These features may not hold utmost importance to regular websites, but an eCommerce site can't go without them. After all, these sites tend to hand in countless products in their listing.
With that said, if your products are scattered all over your platform; it's advisable to at least include valuable features within the search bar. You can do that by hiring a skilled programmer.
Also Read: What You Need to Understand About High Converting Landing Page Design
3. Unoptimized For Mobile Viewing
Another one of the UX problems is unoptimized for mobile users. No matter what type of website you're building, mobile-friendliness is always a desirable platform trait. When you design a website for desktop users, this is adapted even by mobile devices. Since the two have varying specifications; precisely their size, mobile users are bound to find the site highly unappealing due to inconsistencies.
Being mobile-friendly means the site can adapt a different format and proportions according to what device the users are currently using; though it mainly caters to mobile devices.
Much like the previous UX problems, your site will remain mobile-unfriendly unless you make some changes to its UX design. On that note, if you intend to make a site mobile-friendly; the best course of action is to select an inherently responsive template when you're first setting up your website builder. Examples of such templates include Divi, Uptime, and Webify.
Also Read: 15 Best Part-time Graphic Design Courses For A Creative Designing Career
4. Lengthy Checkout Process
As stated earlier, eCommerce sites deal with the buying and selling of goods among consumers. Since that's the case, it's safe to assume that these sites will always have a checkout page.
A checkout page is where you can enter your banking details to proceed with the payment. It's also where you can see info such as the names of the items you're about to purchase; their price, and the likes. Ideally, customers should take at most three to five minutes within the checkout page. Any more than that would be too lengthy and may negatively impact user experience.
Unfortunately, a lengthy checkout process is one of the UX problems what you'll get with built-in website designs. If you want to make the checkout process go a lot smoother, there are several things you can do.
You can implement an auto-fill function in the page's programming; so users can automatically fill all the fields required in the checkout page in their subsequent visits after the first one. It'd also help if you refrain from adding extra fees since doing so may add another step in the process; which tends to turn off online shoppers.
Also Read: What is cPanel Hosting – Great Tips on How to Use It?
Closing Thoughts
Although the complexity of eCommerce sites sets them apart from other websites; it's also the main reason they're among the most challenging platforms to design on the web.
After all, it consists of elements you wouldn't find on regular websites. It's also the reason why you'll often encounter UX problems when designing the site. While it's not possible to eliminate problems, this guide should at least lessen the burden.
Must Read: Promising UI Or UX Design Trends 2021 For Excellent Mobile Experience