The city is of countless possibilities and opportunities presenting tourist attractions and memorable experiences in Dubai to its visitors. It is a modern city by any standard of being modern. However, one may get so perplexed by the options available in Dubai. Also, it can become a headache for you to decide what you would like to go ahead with.
From world-class restaurants to theme parks and remarkable beaches, Dubai has it all. Hence, it is essential to highlight some destinations which must not be missed by you at all. Here are the 11 best experiences to have in Dubai.
11 Top and Best Experiences in Dubai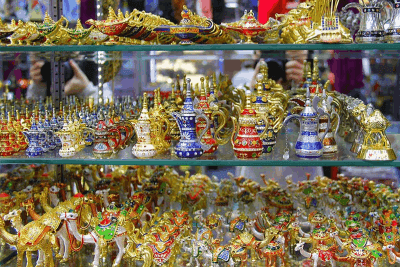 Watch Shops Replete with Gold
Old Dubai is the cultural and traditional hub of Dubai. Although Dubai has state-of-the-art shopping malls and the tallest skyscrapers globally, it does possess the complementary conventional flavor to it.
One such place in Old Dubai is the Gold Souk, with over 300 shops filled with the only gold.
It is near Dubai Creek, and you must have it on your visiting list when you visit Dubai.
Don't Miss Falcon Handling
Here is something unique and exciting in its way. You must have seen the picturesque scenes of people handling falcons on their arms and captivating the moment in their cameras to cherish it throughout their whole life.
Your social media profiles will become rich with this experience. Falcons are a part of the rich Emirati culture and history; and you must not miss your chance of trying your hand at holding a falcon.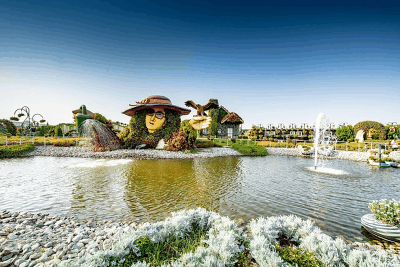 Do Visit Dubai Miracle Garden
Only a soulless person can be opposed to flowers and colors. Dubai Miracle Garden is a unique place to be at.
You will be walking right through a "sea" of flowers wherever you go in the garden.
There are fascinating and awe-inspiring sculptures of animals made of colorful flowers. The experience at the Dubai Miracle Garden beggars description and is ineffable.
Be at At Mosphere to be on Top of the World
Burj Khalifa is the defining symbol of Dubai. Few other experiences in Dubai can get as exotic and riveting as having food or even a coffee with dessert at the highest restaurant in the world.
At Mosphere will give you an unparalleled restaurant experience. You can visit it anytime, but nighttime is the highest recommendation.
Don't Forget to Visit Al Fahidi Historical Neighbourhood
As mentioned earlier, Dubai is not complete without its traditional establishments despite being a leader of the modern cities of the world.
Al Fahidi Historical Neighbourhood near Dubai Museum is full of art galleries, traditional structures, and winding alleys. It is diametrically opposite to the fast life of modern Dubai and presents a sobering effect by adding soul to the city.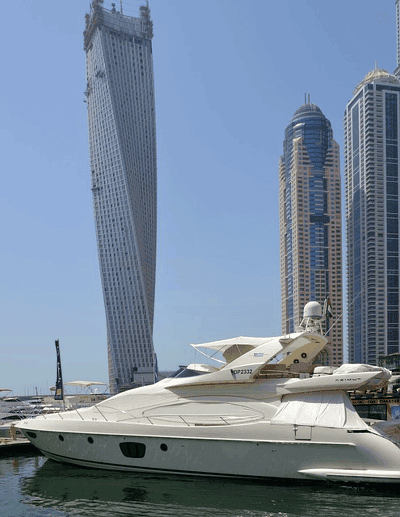 Hire a Luxury Yacht from Yacht Rental in Dubai
Hiring a luxury yacht rental in Dubai is the most elite experience of Dubai. This allows you to organize your parties and formal events in a very unique fashion.
Another option would be to get hold of a yacht and cruise through the vicinity of illuminated Dubai Creek at night. You will never forget this.
Dine at Souk Al Bahar at Dubai Downtown
There are around two dozen dining options at Souk Al Bahar in Dubai Downtown.
What makes them special is the view they present while you dine.
You get to see Burj Khalifa and Dubai Fountain at the same time. It can get really romantic with a loved one.
Also Read: Opening A Bank Account in Dubai For Non-Residents – Process, Tips, Tricks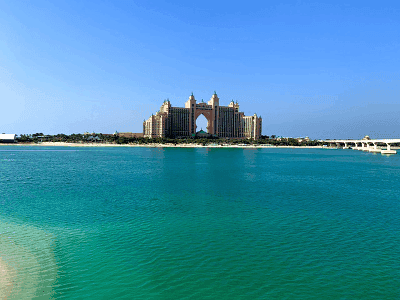 Palm Jumeirah Must be on Your Visiting List
Do spare time to visit an engineering marvel. Palm Jumeirah is a tree-shaped island of luxurious overtones.
Spend a day eating snacks at Jumeirah Broadway and watching luxury towers hosting luxury apartments.
It is a world of its own. You will have everything ranging from spas to DJ nights.
A Night Under Open Sky in  Desert
Your visit to Dubai will be incomplete if it lacks a desert safari. UAE was a desert before discovering oil, which transformed the country into a hub of modern architectural sites.
Desert signifies purity of Arabian and Emirati culture. Bedouin traditions are the soul and spirit of the deserts of Dubai. Ride a camel for an exotic experience as you will never get to have it in the cities.
Night has a peculiar beauty, with lanterns and bonfires lighting up your tents. A dark and clear sky, full of stars, along with Arabian music and belly dance, will surely touch your soul.
Don't miss this opportunity to feel like a sultan amidst the immensity of the desert.
Also Read: Buying a Villa in Dubai – A Comprehensive Guide to Help You in 2021
Dubai Butterfly Garden is Extremely Fascinating
You will surely come to believe that magic is a real thing once you visit the Dubai Butterfly Garden near Dubai Miracle Garden.
Over 50 species of butterflies are awaiting you in 10 domes to fly around you and make you smile throughout your stay.
The queens and princesses of colors will spread colors all around you, and you will ask yourself, "If this is not magic, then what is?" Don't even think of missing this place as you will be missing something magical.
Don't Miss Dubai Aqua Park
At last but definitely not the least, the world's largest inflatable water park is situated in Jumeirah Beach Residence. If you are enthusiastic about aqua fun, Dubai Aqua Park is the ultimate place to go to.
Only when you will be there will you come to know that you are not in a Disney movie as pictures suggest the same. Your children will absolutely go gaga over the place, and you will be forced to revisit it.
An effort to confine the list of diverse experiences in Dubai to 11 is a cumbersome task. It is not because of the dearth of places, but the converse is true.
There are so many destinations that compete for your attention. You have to make a difficult decision to find not only the 11 best experiences in Dubai; as every experience in Dubai is worth remembering.
Must Read: Best Neighborhoods in Nashville for Affordable Living in 2021
Images by Jan Vašek, Sharon Ang, Mohamed Riyaz Mohamed Sheriff, Werner Satzger, and Kon Zografos