In recent years, the rise of any types of Fintech businesses has garnered a lot of attention as they have played a significant role in transforming current financial services and the traditional banking model.
Primarily, FinTech is a portmanteau of two words; the first is 'Finance' and the second is 'Technology.' FinTech as a whole means the utilization of technology to automate financial services and processes.
Compared to traditional banking and finance organizations, FinTech adopts a more inclusive approach to personal finance that allows consumers to access multiple financial products and services that are exclusively available on smartphones and do not have convoluted sign-up processes.
So how is the fintech approach different from traditional financing methods? In this blog, we have tried to answer this question by exploring different fintech business models. Furthermore, we will also show you how a FinTech earns revenues for its operations. So, let's begin.
Most Innovative Types Of FinTech Business Models
With more and more investment capitalists implanting money into the FinTech ecosystem, banking and financial service providers harness the latest technologies to introduce new models for FinTech business.
Here are the top four innovative FinTech business trends of 2021 that are leading the digital transformation in the FinTech world:
1. Mobile wallet solutions
These types of FinTech models allow the customers to load money into a virtual wallet directly from their bank account. The trend of mobile wallets is flourishing rapidly as more and more people have used digital payments during the pandemic.
Mobile wallet solutions provide an incredible convenience in the form of contactless payments. All types of FinTech businesses can harness the power of contactless payments into their digital wallet solutions by paying a small fee to the FinTech solutions provider.
Apart from this, finance businesses can earn revenue by selling third-party financial products to their customers. With innovations continuously happening in the FinTech app development space, the cashless future seems highly promising.
Also Read: Top 14 Types Of Digital Marketing
2. InsurTech
After covering the banking and finance segment, some types of FinTech businesses are transforming traditional insurance services. This transformation has opened a new door for the insurance sector in the form of InsurTech.
InsurTech companies design the insurance premium as per the customer profile, allowing them to offer better insurance policies than conventional insurance players.
Along with offering personalized insurance plans, InsurTech companies can create endless business possibilities that weren't possible with traditional infrastructure. InsurTech companies use AI, blockchain, and analytics for sales, distribution, underwriting, lead management, and claim settlement.
Also Read: Best Insurance Policy And Coverage – 5 Types Of Insurance Policies Everyone Needs
3. Neobanks
In the world of personal finance, consumers are seeking more straightforward ways to access their bank accounts. That is why major banks now offer mobile banking features that gave a further push to the establishment of neo-banks.
Generally, Neo-banks do not have any physical branch. Instead, it serves customers with checking, savings, payment services, and loans via an utterly digital infrastructure. As a result, neo-banks provide higher interest rates for savings and offer loans at lower interest rates. Nubank, Chime, N26, Revolut, and Varo are a few examples of neo-banks.
4. Micro Loans
Conventional lenders like credit unions and banks rarely prefer to offer small-scale loans as they bring low margins and have high processing costs associated with loan initiation and recovery. Almost all types of FinTech companies are offering micro-loans that do not require any complicated loan application or form to eliminate this issue from the market.
Surprisingly, micro-loans are underwritten at a 0% interest rate and allow borrowers with an option to pay in installments. In addition, micro-lending platforms charge the original equipment manufacturer (OEM) for the sale of their product. As a result, the end customers can purchase the product at the market price and pay in interest-free installments.
Also Read: Drone Price: Based On Types Of Drones And Its Advantages
4 Ways FinTech Makes Money
Any types of Fintech startups are usually focused on growth instead of profit. But along with focusing on growth, they are looking for new ways of making more money. How?
Taking the Fintech model we described above, let's look at the sources of their incomes:
1. Charge subscription fees
Subscription fees are a direct way of getting money from the customers. This fantastic monetization strategy as free trials offers the user an opportunity to try out your product before purchasing it.
The other strategy commonly partnered with subscriptions is a flat fee, also known as a "transactional approach." As per this approach, you can charge some fee every time there's a fund transfer.
In this way, the subscription fee method helps any types of Fintech businesses to focus on growing to have millions of users and make it worth it.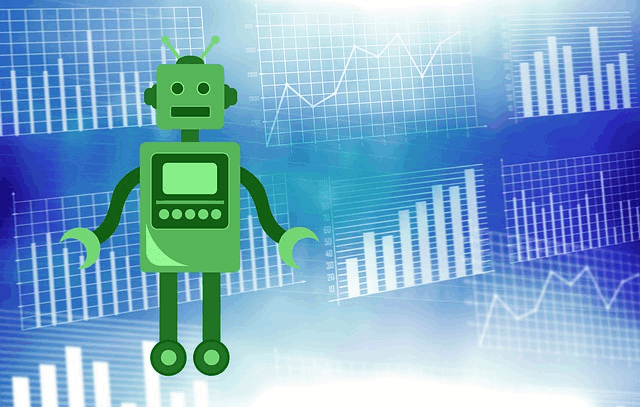 2. Provide excellent Robo consulting service
Robo-advisors give suggestions to users on stock market trading. It uses algorithms and machines to manage customer's portfolios. Some popular Robo advisor service providers are Betterment, Moneyfarm, and Robinhood.
Now you think about how Robo advisors make money? Robo advisors charge a certain percentage of total assets. It is additionally an excellent way for a company to make money, thanks to the low overheads. We are going to notice more and more Robo-advisors that will make investments easier in the future.
Also Read: 6 Types Of Social Media Posts That Go Viral Easily
3. Harness APIs for effective collaborations
APIs offer opportunities for companies to build products through partnerships. This revenue model means Fintech could sell licenses and code. Collaboration might mean growth in revenue for all partners, including big banks.
As per FIS Global, API sharing is a fertile ground for all types of FinTech models to improve productivity. Open banking is very new to the types of FinTech ecosystems, but experts still believe that this revenue model is efficient.
4. Provide loans quickly with peer-to-peer payments
Peer-to-peer payments can be a one-stop solution for money lending and a direct source of your online revenue generation. Instead of going through multiple rounds associated with the loan approval process at banks, borrowers can quickly get loans in minimal times with no complicated paperwork.
Peer-to-peer lending enables individuals to earn interest by lending money to other individuals. In return, you, as a Fintech startup, can take a small brokerage fee. Bondora, Estateguru, Twino, and Bondster are some of the popular P2P payment provides.
Also Read: What Is A Firewall And What Are The Types Of Firewalls?
Conclusion
Technology innovation is rapidly transforming the any types of FinTech world. Banks and other types of FinTech businesses are competing with each other to harness this technological transformation. These innovations are going to change how we see and use money forever. And who knows? It might become the ultimate force to remove cash from our daily lives.
If you wish to keep up with the changes in the FinTech world, you need to adopt digital FinTech solutions. However, if you want to create your Fintech app or want further guidance, then you can reach us at any time. Thanks for reading this blog.
Also Read: What Are The Different Types Of Hosting For Your Website?
---
Author Bio: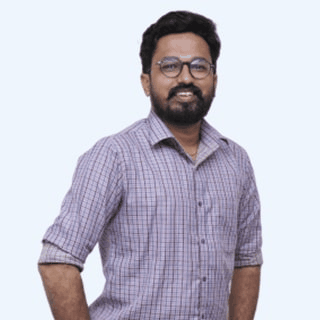 Nikunj Gundaniya, Product manager Digipay.guru, the identity of the leading mobile money payment solution providers USA, produces mobile finance application development services. He is a visionary leader whose bright management style has given successful results for the company. He believes in the mantra of proffering 100% to his work.