Today I'm going to review TCL 10 Pro. A mid-range smartphone device with a premium flagship quality build. TCL 10 Pro upon the first inspection, it could be overlooked for thinking that the TCL 10 Pro is, in fact, a high-end premium flagship device. When in reality, it's a mid-range specification smartphone with that premium quality build.
TCL 10 Pro – Review: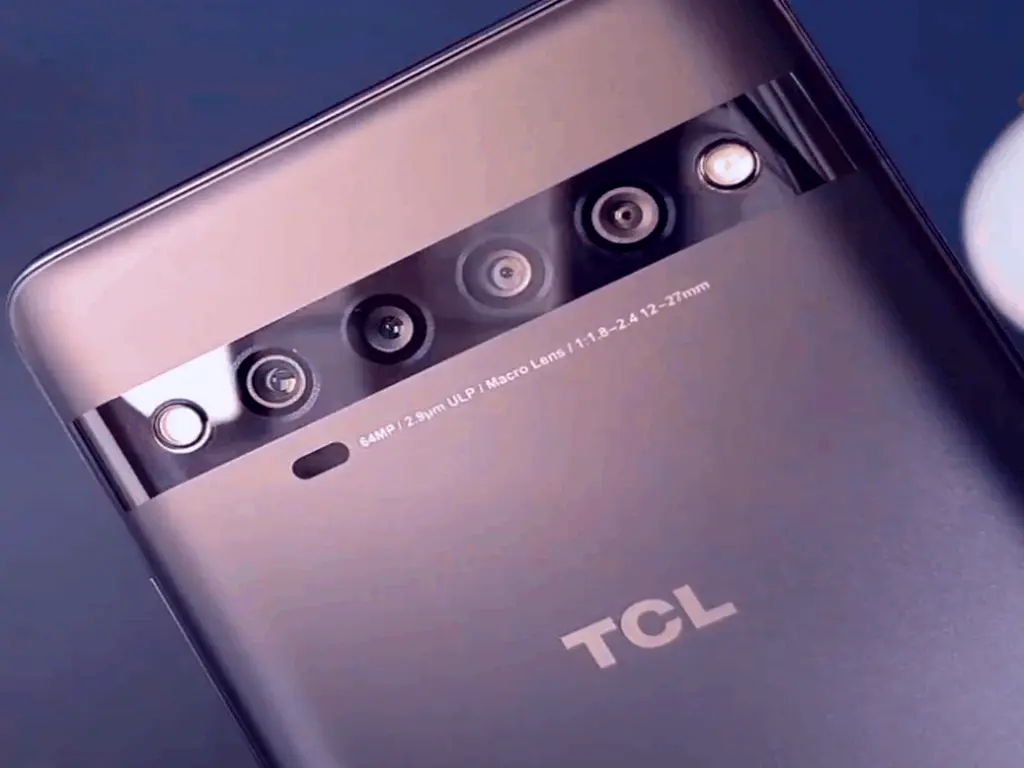 TCL 10 Pro – Build Quality:
Metal Body
TCL 10 Pro has an all-glass front and back with an aluminum chassis, and it has that gorgeous looking OLED display that strips off the edges. This is not one that you'd find on a Samsung device or as it is manufactured in house by TCL themselves.
Matte finish
The rear of the unit has a beautiful matte finish, and the light reflects out of it.
Camera Inside Body

The quad-camera setup on the back remains installed within the device, so you don't have any of that swelling that you see on a smartphone in 2020. This means that when laying the device flat, it will sit flush on the surface.
Power and Volume Controls
The volume rocker and power controls on the side of metal, which is a pleasant surprise at this price.
But overall, you would be delighted with TCL 10 Pro. It's very slippery and very easy to scratch, put a case on, and protect yourself from any further damage.
Ports and Jack

Take a look on top of the device, and we've got that rare 3.5-millimeter headphone jack, an IR blaster, and a microphone, and on the bottom of the device, we've got a centrist slot USB-C microphone and a speaker.
If you want to buy from an Online shop Virgin Mobile Phones offers their USA and CANADA Customers TCL 10 Pro $700 Buy your phone upfront Plans from $28/MO.
Also Read: Kisscartoon Review: Top Free Features You Need To Know
TCL 10 Pro – Performance:
Specifications of TCL 10 Pro
Taking a look at the specs, it's got
A 6.4 inch OLED curve 10 ATP display with a Snapdragon 675;
6 Gigabytes of RAM,
A 4500 milliamp-hour battery, triple camera setup,
Android 11 with TCL UI over the top, and NFC.
Display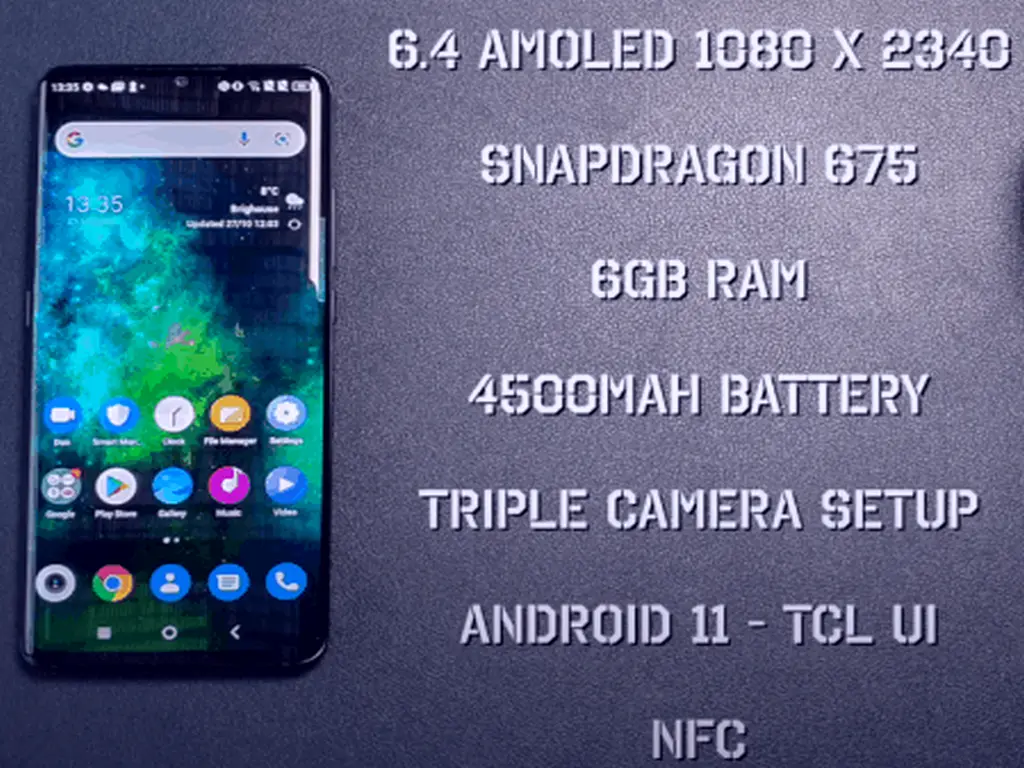 Overall for TCL 10 Pro include an OLED display at this price point. It's a very nice and welcomed addition.
Unless you're used to a high-end flagship smartphone, you're looking to discover a difference.
It doesn't quite have the high net brightness that you see on the top end flagships, but it does get bright enough to enjoy outside without drawbacks.
It also gets dim enough for you. To enable you to lay in your bed on an evening and continue reading or playing your games and running your apps.
If you look inside the display settings, you'll see that TCL has added they're on NXT vision. This is primarily a little software addition that enables you to do a few visual enhancements.
You can increase SDR up to HDR. And it also has a reading mode that will eliminate any bright colors and enable your eyes to concentrate on the blacks and the darker colors for reading at the bottom.
Also Read: Top Best Headphones Under 2000 Rs In India
Display Adjustment
As a sunlight display, which is supposed to increase readability, on the sunlight itself, you didn't honestly see a massive boost to this. While we're using outside deeper within the settings, we've got some color temperature adjustments. So, you can have that cool look, which would give you that blue screen.
On the other hand, you can make it a little bit warmer, which I tend to use. It looks far better in the eyes. But if you're not confused, you can leave it in the adaptive display as a default setting, and that'll adjust based on the ambient lighting.
Always-On Display
If we go back into the settings, we can see it does have an always-on display. This enables you to have some notifications and a clock while the device is switched off, saving battery power. This is one positive thing that we do have on AMOLED LEDs versus LCD don't have it.
Speed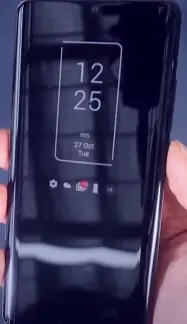 We have a Snapdragon 675 processor within the TCL 10 Pro, which is a mid-range chipset. It's not going to compete with your high-end flagship 865. But, I found it to be too fast switching between apps and games, and multitasking, in general, was an absolute breeze. That seemed to get a store in.
Lagging
There wasn't much lag. When I was scrolling up and down the webpages, although I didn't have a 90-hertz display, it was still OK to use.
On the left-hand side of the device, you've got a Google Assistant button that activates Google.
Fingerprint Scanner:
Suppose you're wondering about the fingerprint scanner. There's one embedded underneath the AMOLED display. While I was testing TCL 10 Pro, it was possibly the worst one I've ever tried. But since then, TCL has sent an update out, and now it's probably one of the best ones on a smartphone in 2020.
Also Read: Best Noise Cancelling Headphones With New Technology In 2022
Gaming:
Trying out a bit of gaming. Then, I'm massive given myself, but it tends to be mainly on the console, not so much on mobile devices.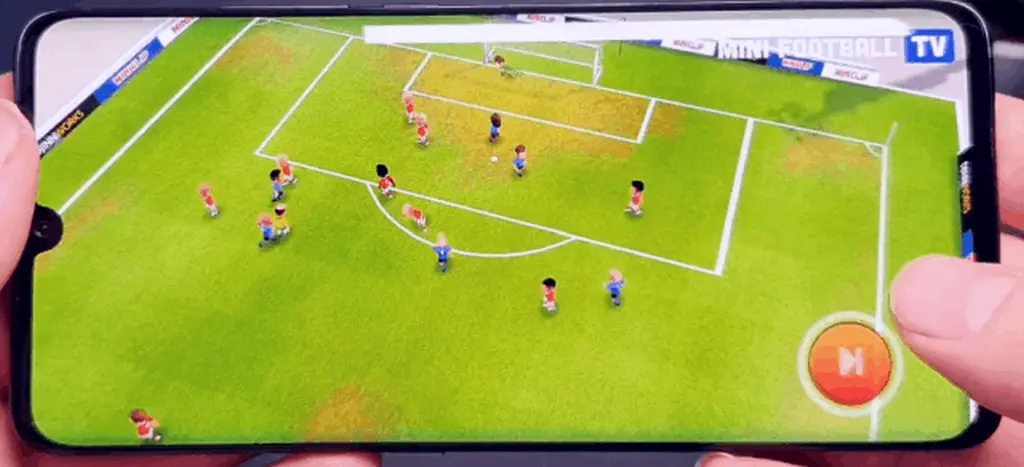 I did give college a little well on this earlier on, and it held up very well. You're not going to get the high-end graphical inputs and rendering you do on the high-end flagships due to the mid-range processor.
But for general day to day gaming and having fun, it'll stand up very well.
The comparison is that the colors are bright, and there appears to be no input lag either. For those of you wondering about storage for games, TCL has got you covered. It does have an expandable SD card slot. So you can stick in a micro SD card up to 256 gigabytes, and that'll enable you to download those data-hungry games.
Also Read: How To Recover Phone Data Using Data Backup App
Cameras:
Diving into the cameras, you can find it to look like a quad-camera setup on the back. A triple camera setup with the depth of your sensor, and it does have 2 LED lights on the back that work independently from each other. Taking a look at the overall camera specs and you can see
A 64-megapixel f 1.8 aperture, 26-millimeter wide-angle lens,
A 16-megapixel f 2.4,13-millimeter ultra-wide,
A 5-megapixel f 2.2 macro for those closeup shots, and
A 2-megapixel depth of field gives you that blurry portrait effect when you're taking those all-important selfies and family photos.
Overall the TCL offers a modern refresh design. In a world where you have substantial protruding camera bumps. It's undoubtedly a conversation starter when you're placing the device upside down; not many people know what this is. I think it gives TCR 10 Pro their own identity and enables him to put forward in the smartphone market. Maybe become a player that one plus did when they're the first burst onto the scene.
Read More: Things To Consider And Check When Buying A Used IPhone
Conclusion:
I didn't run across too many bugs within the system. But, there was one or two in the settings where I tried to adjust the brightness, and the control just kept popping up and down. Also, it took a few presses actually to stay on. But, I think these will be rolled out in any future updates that they do push out to the device.
If you're a Netflix or media lover, you'll be happy to know that TCL 10 Pro OLED display does output HDR content.
If you're browsing Netflix, you will pick up that dynamic range that's offered when watching Netflix.
I've been watching a little bit of Iron Fist been enjoying it well on this device. The only problem is the speakers, as it's one single speaker at the bottom, probably not the best.
If you're looking for a high end looking flagship device with a curved OLED display for 400 pounds, this TCL is probably your best bet. But if you're looking for something higher up like your SAMSUNG S 20, or your normal range, you're best off looking elsewhere.
As TCL 10 Pro won't provide the camera quality or the processing snappiness needed to match up.
Must Read: