Satellite TVs and cable services have become increasingly popular, as they come with endless benefits compared to TV aerials. However, there are several factors to consider before buying or installing a satellite TV.
This article broadly explains satellite TVs, their benefits, what to look out for before selecting and buying one, and the steps to install one. Enough prepping. Let's get started!
What Are Satellite TVs?
Satellite televisions, also known as satellite TVs, are a specific type of broadcast delivery that uses space satellites to deliver signals. You can also refer to satellite televisions as a service that provides television programming to viewers by relaying a transmission satellite going around the Earth instantly to the viewer's location.
In most cases, companies use satellites transmitted from the Earth's sky by beaming a signal to the satellite. And by delivering it to individual customers via receiving equipment.
The receiving equipment is usually an outdoor parabolic antenna. Usually, we know it as a satellite dish and a low-noise block downconverter.
Then, a satellite receiver unravels the desired television program for viewing on a television set. Having understood what satellite televisions are, let's explore the benefits.
Also Check: Best Free Online Movie Streaming Sites For Watching Movies
Top 5 Benefits Of Satellite TVs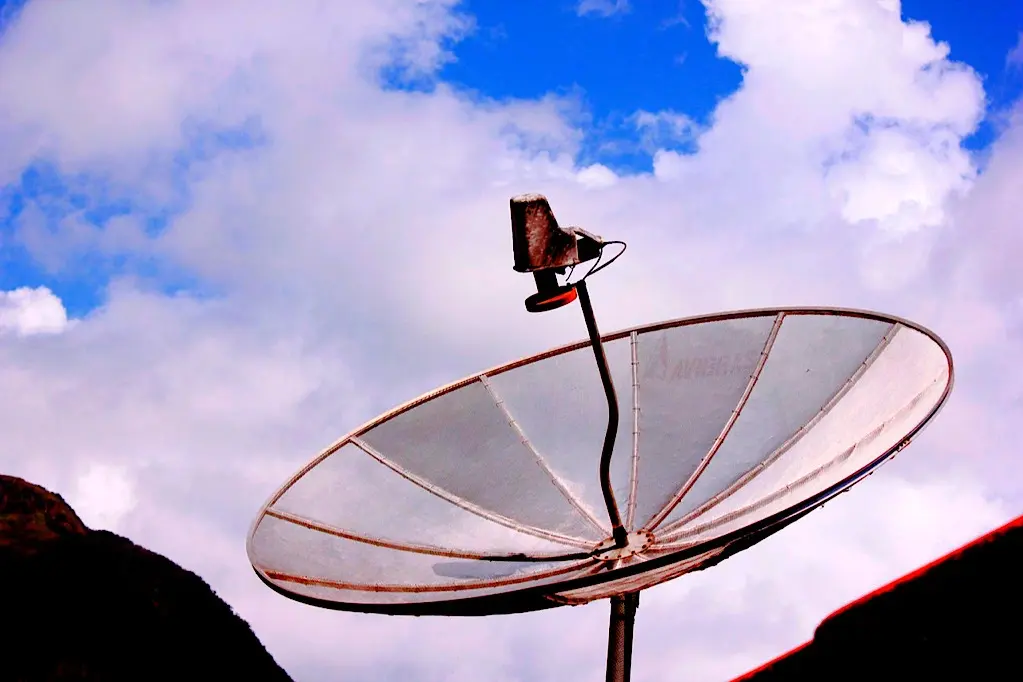 Unlike when they were first introduced, satellite televisions are now smaller, allowing easy installation. The benefits include:
Accessibility
With cable services and satellite televisions, you can access a wide range of channels and programs available on Geostationary satellites.
Usually, this includes foreign and premium entertainment channels that are not easily accessible with other modes of signal distribution. An example is terrestrial broadcasting, also known as cable TV.
More Affordable
Unlike traditional Cable TV, satellite TVs are more cost-effective because they use fewer resources (transmitting antennas and receiving equipment).
Also, they are more common in households, allowing more efficient use of the technology. However, ensure you consult the best satellite providers to have the best experience with your television. With the best satellite television providers, you can expect to:
Easily access information on the best discounts on cable and satellite TV, high-speed internet, and lots more.
Talk to professionals free of cost to help you understand the benefits of each plan to help you narrow it down.
Review and compare several programs and arrive at the one that suits you.
Receive assistance from the satellite TV service provider for setup and installation.
And upgrade or downgrade existing services or even get a new one.
High-Quality Pictures and Videos
As a result of how signals are transmitted to your home, satellite TVs have a better picture and video quality during the day and nighttime.
Unlike cable TVs, where there is usually interference from hills, buildings, etc., satellite TV signals travel through satellites. The uncompromised quality is, therefore, one of the significant benefits of satellite television over cable networks.
Easy Troubleshooting
Troubleshooting a satellite television is pretty easy compared to cable television. This is due to the configurations, making it easy, so you don't need to get in touch with your provider for troubleshooting.
No Monthly Contracts
Unlike cable television, there are no monthly fees or subscription renewals, which is one of the fantastic benefits of satellite TVs. Additionally, you can change your service provider anytime without incurring penalties or service charges.
Also Check: Top 6 Websites To Watch Free Movies Without Sign Up
Key Factors To Look For In A Satellite TV Provider And Equipment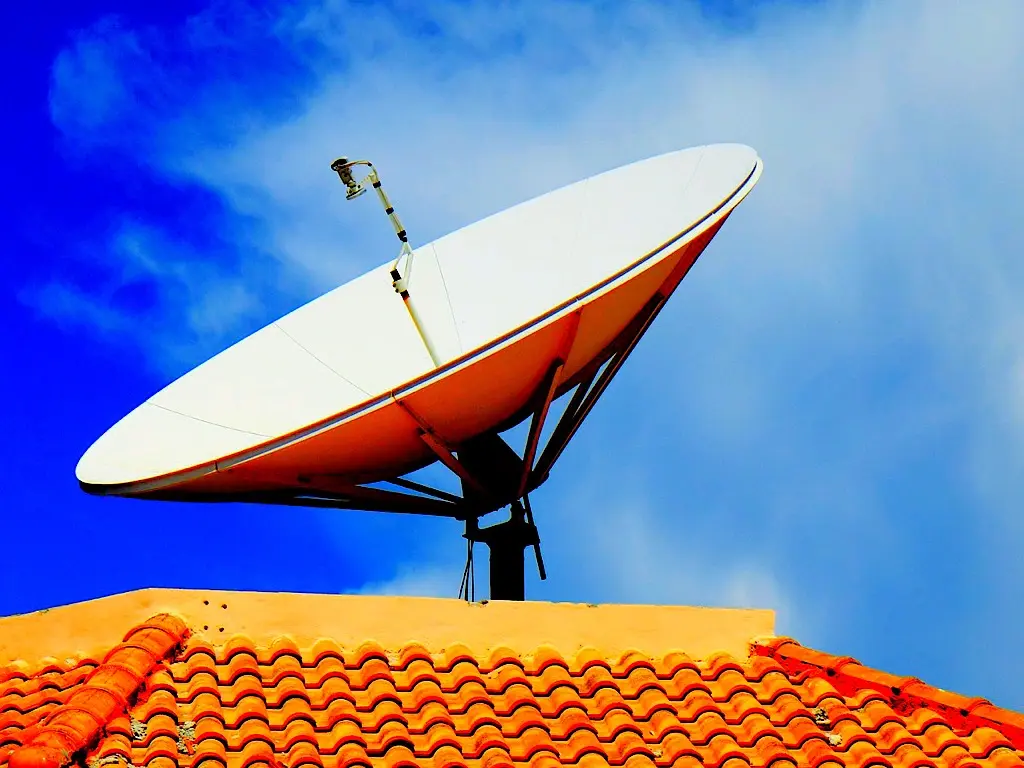 Whichever satellite TV service you are interested in, contacting an authorized provider to help you with your installation could be the best way forward.
An authorized cable and satellite television provider not only help with your installation, but you can also get your queries cleared with the active customer support options.
There are many options to consider before choosing a satellite TV provider and equipment. They include:
Monthly Service Price
Usually, satellite television prices range from around $20 a month for essential services to upwards of $100 a month for top-of-the-line packages. So, ensure you can afford the monthly service prices without creating a hole in your pocket.
Hardware Costs
Most satellite TV service providers or companies provide you with a satellite dish, satellite receiver, or even a complete satellite television system once you sign up for service. Additionally, most satellite packages come with a preset number of set-top boxes. If you want satellite television in more than one room, ensure you purchase extra set-top boxes.
It is essential to purchasing equipment that is highly compatible with your service. Some popular satellite dish brands include:
Sony
RCA
Fortec, and many more.
Channel Packages
When selecting a satellite TV, you must be sure it includes your favorite channels and offers local channels. Although it's becoming more prevalent, many providers don't provide local television channels with their basic packages.
Extras
Ensure your satellite television allows easy access to high-definition channels. Additionally, check if the satellite television provider offers high-speed Internet access for a discount. Lastly, checking if the satellite provider offers set-top boxes with TiVo or DVR capabilities is crucial.
Also Check: Netflix Mod APK – Features, Advantages And Using Details
How To Set Up A Satellite TV?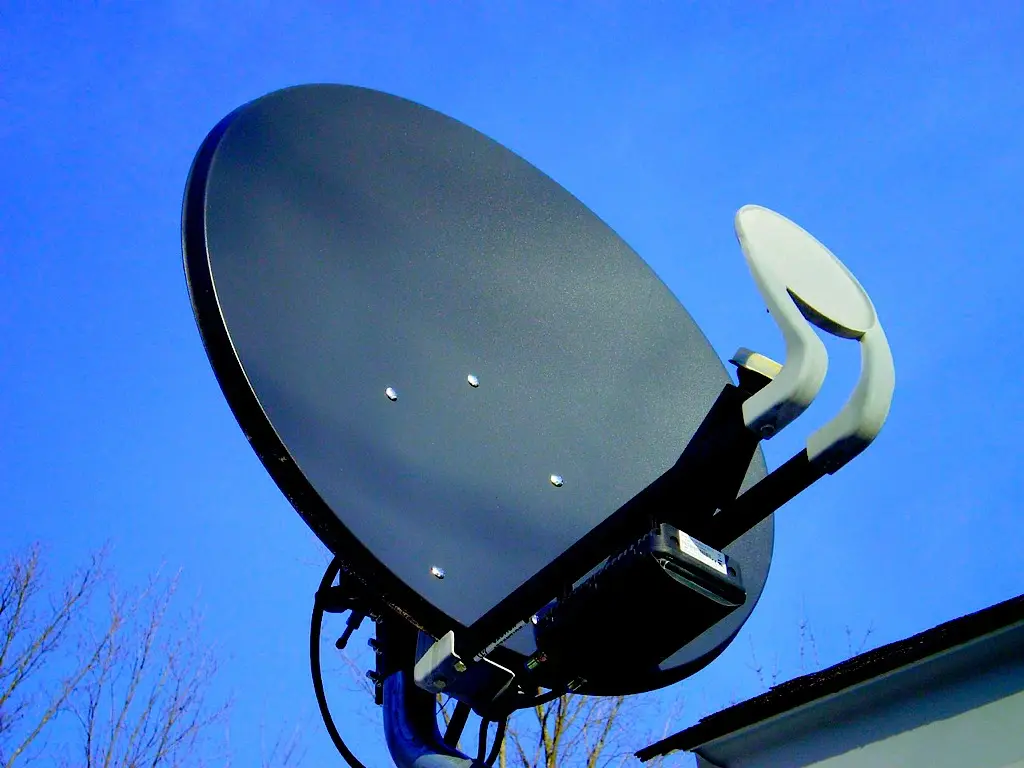 The initial setup for a satellite TV involves:
A satellite dish, also known as a parabolic reflector antenna,
A low-noise block-down converter, and
A receiver.
Other steps involved in setting up a satellite TV include the following:
Select a Satellite Network
First and most importantly, you must check your satellite's network compatibility with your current location.
Receive Your Satellite's Signal
Before setting up an FTA system, you should know if you can receive your selected satellite's signal.
Note the Network's Bearings
You can note the satellite network's bearing by looking at both the "Elevation" and the "Azimuth" numbers on the map's pop-up box. These numbers can be used in degrees to adjust your dish later.
Ensure You Have the Proper Hardware
For a successful satellite television installation, you will need various equipment, such as a satellite dish, satellite tuner, satellite receiver, coaxial cables, and many more.
Determine Your Satellite TV's Optimal Position
High places like a rooftop or balcony are ideal for your satellite TV installation. Also, you must ensure that your satellite television is not blocked by trees, towers, or other obstacles.
Although knowing these steps for yourself is essential, it's also better to contact an authorized satellite television and Internet service provider for easy installation. This is because an expert satellite TV provider can also assist you with finding the best offers on cable TV services, satellite TV services, and fiber optic services in your area. They can show you ways to save money with satellite and cable television providers.
Conclusion
After closely examining satellite TVs and how they work, it is clear that they are different and more practical than cable TVs. This is due to the more excellent range that satellites have rather than the regular antennas, which are usually impeded by minor obstacles.
With this article, I believe you would say satellite televisions are the way forward in television broadcasting.
Also Check: What Are The Best Android TV Apps In 2023?
FAQs About Satellite TVs
Are satellite TVs better than Internet TVs?
If you are looking purely at the quality each offers, both provide better packages than live TV streaming services.
Does Viewing Quality Improve With Satellite TVs?
Yes, if you want high-quality video, you can find it on satellite television.
What Is the Major Purpose of Satellite TVs?
The major purpose of satellite TVs is to deliver signals in regions where customers may not be sufficed by terrestrial broadcasting or cable television.
Also Check; Kisscartoon Review: Top Free Features And Its Alternatives