If you're a startup owner and have recently launched your business or have been in the industry for some time now, you might be aware of the importance of having a social media presence in today's day and age. Especially when you're starting out, it is crucial to lay a good foundation and build on it on social media. For this, you need a plan. A plan with specific metrics, problems/goals, and solutions. This is definitely what a strategy means. Let's understand a social media strategy in detail. In this blog, we're going to talk about the elements and steps to form successful social media marketing strategies for startups, along with examples to understand better.
What Are Social Media Marketing Strategies?
Let's ditch the definition and understand with an example. Suppose your product sales have dipped in the last two weeks. And to meet your monthly target, you need to double your sales in the coming week.
Now, this becomes the end goal of your strategy. While you could use many other digital marketing strategies to achieve this, your best channel is social media assuming your majority target audience is present there.
You decided to run an Ad on Instagram & Facebook for the next three days so that you can generate leads and close deals before the weekends. You advertised in the stories section and created a new landing page that urges people to make the purchase.
Further, you got an influencer on board to talk about your product on her account and announce a unique discount coupon code.
Next, you set up a remarketing campaign to target all those visitors you clicked or interacted with your ad on social media but didn't take any action.
This is it. That was a social media marketing strategy. In our example, the goal was short-term, and so was the strategy. If you have a long-term plan, you need to form long-term social media marketing strategies.
You May Also Like: Gaining more Customers Via Instagram.
Now that you've understood what a social media marketing strategy is? Let's first look at the crucial elements of marketing strategies on social media.
Top 6 Elements Of The Social Media Marketing Strategies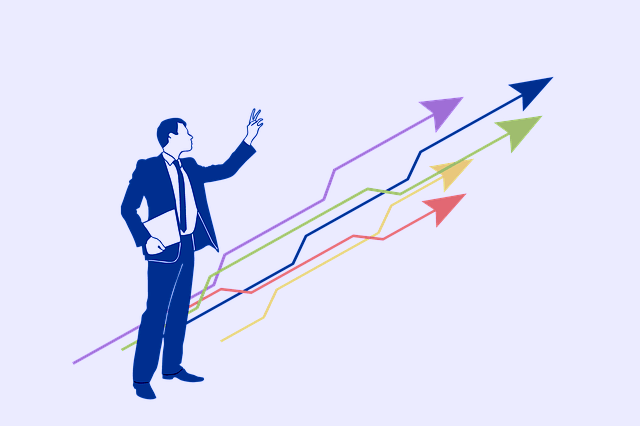 Element 1: Paid Advertisements
Social media platforms like Facebook & Instagram allow you to run paid advertisements. You can choose your target audience, decide the ad creative, bid for the ad, i.e., choose how much you're willing to pay for each click/view and the period for the advertisement.
Facebook & Instagram ads; both can be run using the Facebook Ads Manager account. The number of choices available and the level of customization are commendable. And the reach through paid advertising, undoubtedly, is the best.
Thus, if you want to do social media marketing for your business or others, you must know how to run ads on them in detail. Here's one course that can help you – Online Facebook & Instagram Ads Course.
Element 2: Content Calendar
Maintaining a content calendar is a must for any company today. A content calendar is a monthly plan of content going up on your social media channels. Be it a story, or a post, or a video.
The dates of each should be planned one month in advance and put up on your calendar along with the timings. This helps you stay organized and decreases the chances of missing out on anything.
Also Read: Top 7 Principles Of Content Marketing Strategies
Element 3: Post Promotion
Social media platforms further allow you to promote your already existing posts. Thus, you do not always have to create a new ad creative when you want to run ads. You can use any of the relevant posts that have been uploaded in the past.
But you need to make sure that the post is in sync with your ad goal and message. If it's not, then it is recommended that you go ahead with a new ad creative altogether.
Element 4: Influencer Marketing
We're sure you have heard of influencers on social media. Now, a new social media marketing technique calls for influencer marketing, and the results achieved through that have been shocking.
You need to affirm the proper influencer for your products/services and has a following that resembles your target audience. And voila, you're not reaching tens of thousands of people through one person.
Element 5: Remarketing
Remarketing on social media is an overall digital marketing strategy today. In an advertiser's language, remarketing is following your potential customer for days till they're urged to make a purchase.
Remarketing is so powerful because you are going back to the people who showed some interest in your products/service. Thus, the conversion rate goes up.
Element 6: Chatbots
Chatbots have famously picked up in recent years. The simple reason is that it allows you to communicate with your audience/customers and answer their questions 24/7 without your interference.
Now you can set up chatbots on Facebook messenger without any cost and the need for coding. Many platforms are available to do that, like ChattyPeople, Meokay, Botsify, Chatfuel, etc.
You Also Like: How Marketing Is Changing: What You Should Know To Stay Ahead In 2021
What we just read are the crucial elements of social media marketing. Social Media Marketing Strategies are formed using a mix of all or some of the elements mentioned above.
Let's quickly look at the steps to form a social media marketing strategy.
7 Steps To Form Social Media Marketing Strategies For Startups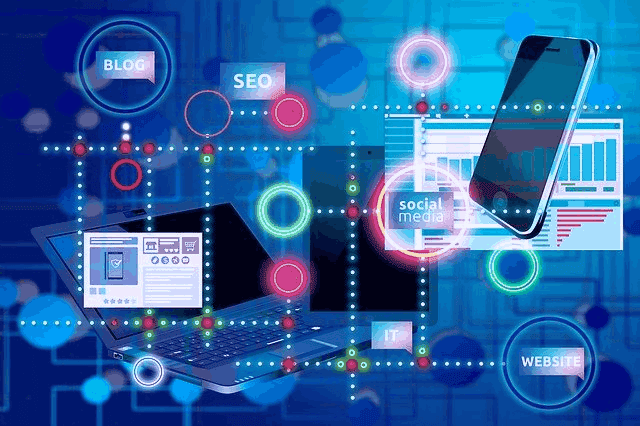 Step 1: Define Your Goal.
Specifying your goal is very important and is the basis for any strategy. Without knowing what you or your team needs to achieve, it is like making efforts for a blind spot. Thus, decide your goal first.
Is it to create brand awareness, promote a new product, clock in sales for an existing product, etc.
Step 2: Identify the Duration.
How much time do you want to spend to achieve your goal? You need first to identify whether it is a short-term goal or a long-term goal. For example, a social media marketing strategy to achieve brand awareness can be a year-long goal.
Whereas the promotion of a new product can be for a duration of 3-4 months at first. Thus, define the term of your strategy.
Step 3: Allocate a set budget.
A budget is very vital for any strategy/campaign. There should be utmost clarity as to how much money can be spent on your strategy. Without a budget, you make some wrong/expensive decisions.
Sit with your finance team, & formulate a budget that you can afford, along with setting a cap on how much you can go overboard in case of any contingencies.
Step 4: Choose the right social media platform.
You must decide the social media platform you want to use for your goal, like Instagram, Facebook, Twitter, etc. If it's a small budget campaign, then you can narrow down your options to any one of the platforms.
But if it's a long-term goal and you want to tap on all the social media platforms, then go ahead with that but be specific about it right from the start.
Step 5: Select a mix of the elements.
Going ahead with all the elements at once for a single social media marketing strategy can get expensive and time-consuming. You must prioritize them and select a few that serve the best.
If you want quick results, you might have to opt for paid ads, remarketing, etc. And if you have time on your hands, there's nothing like building the strategy organically.
You need to have different elements for different stages of the consumer journey, following the AIDA model. Organic posts to create hype, followed by paid ads to clock in sales, and lastly, a remarketing ad to convert all those that showed interest.
You can also replace remarketing with influencer marketing to get some last-minute conversions, provided the influencer has a strong influence and a good reach.
Step 6: Finalising.
You can not make a grand plan overnight. Similarly, you always need to form at least Plan A and Plan B to achieve the same goal. Assess both the plans and see what works the best for you, result & cost-wise.
Once you've found the best one, here you have your social media marketing strategy ready! But it's not over yet. The final step is equally important.
Step 7: Data Analytics.
While the strategy is in motion, you need to track results and see if it's working according to the plan. If the strategy goes off course, you will need to take some corrective measures to get it back on track.
Even after the strategy has been accomplished, you must file a report on the entire process and record the results. This helps you analyze what worked and what didn't, which can act as a decision-maker for future strategies.
Following these seven steps will help you form a solid social media marketing strategy. But remember, your failures and errors will teach you the best.
If you want to learn and start applying these strategies to your business simultaneously, one way to do that is to sign up for this Online Digital Marketing Course led by industry experts and leaders.
This further benefits you by engaging with experienced professionals to get some business tips & tricks.
We hope the blog above has been an insightful read on what social media marketing strategies are and how to form one!
Must Check: What is Search Engine Marketing (SEM) – Complete Guide 2021
Images by Gerd Altmann from Pixabay
---
Author's Bio: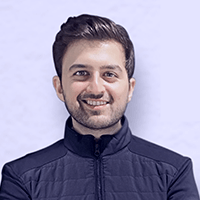 Karan Shah – Founder and CEO at IIDE – An 'Edupreneur' and the founder of IIDE (Indian Institute of Digital Education). He is a skilled public speaker and teacher for over ten years. Moreover, he has trained over 1,00,000+ students and 25+ corporates in Digital Marketing – via online and offline channels. Also, he is a Harvard alumnus specializing in E-commerce. He is a TEDx speaker and is a visiting faculty at India's top management institutes like the IIMs.