Here, we have discussed how to overcome Instagram algorithm? If you have spent time on Instagram lately; you will likely notice that you haven't received as many likes or comments as a year ago.
Instagram Algorithm
In the past, the Instagram algorithm was chronological, and now it has become algorithmic. Naturally, many users started to worry that there would be considerable drops in interaction rates. Also, many of them have already become real.
A statement published by Instagram itself talks about focusing on your favorite memories, just like the Facebook algorithm.
So, when the Instagram algorithm has changed so much, what should your brand do to overcome it? And stay high in users' feeds without relying on paid ads?
Fortunately, there are some strategies to increase your Instagram content's visibility, and as IG Followers UK; we will be sharing these methods for you in this article.
14 Ways On How To Overcome Instagram Algorithm
Here are 14 essential tips to overcome Instagram algorithm:
1. Invest in a photographer or videographer
The most crucial factor in Instagram is content quality. Since the visual media take over the entire Instagram application, it makes sense to work with a professional whenever needed.
Because the photos you add to your profile must be designed to attract; the attention of the people and tell a story.
Videos on Instagram are now starting to play automatically. Therefore, a meaningful way to attract the attention of a user viewing broadcast streams is to share video content.

Coffee cakes cafe is an account that likes to share both illustrated photos and videos. The style of the profile is unique and unique, and it is amusing to watch his videos.
Also Read: 5 Instagram Photo Editing Trends
2. Share Instagram Stories frequently
One of the best ways to compensate for the drop in engagement in your content is to spread your content; to a broader scope. Instagram Stories offers you many interaction opportunities, including one of its newest features, the poll function.
The Instagram algorithm adds all kinds of actions to the interaction statistics; such as responding to a story or sharing a story with another person. The more interactions you get, the more chances your content will appear in the mainstream.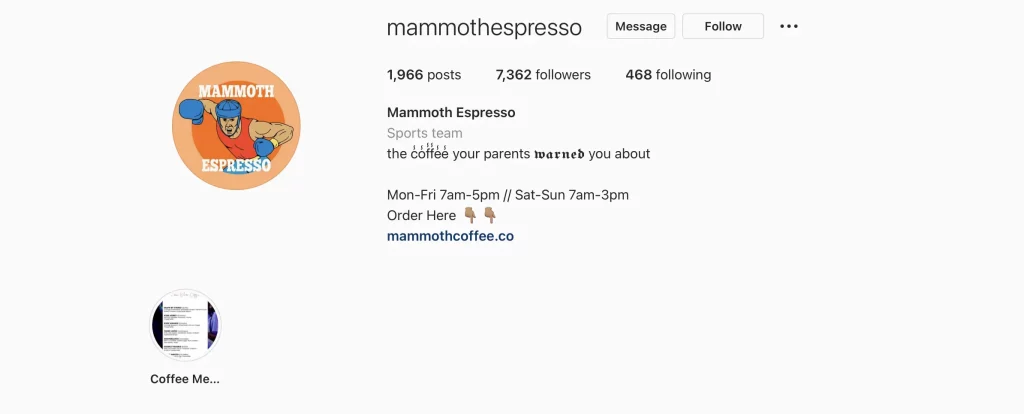 Mammoth Espresso is a brand that has managed to use the survey function in Instagram Stories in an entertaining way. It shares relevant and meaningful surveys for its customers living in New Orleans through Instagram Stories.
Also Read: Instagram Marketing – Promote Your Brand Effectively
3. Use the live streaming function
Like the previous strategy, streaming live on Instagram is another effective way to interact with your users. When you start live streaming,
Stories will go up in the stream, and also, people who follow you may even receive a notification; that your live stream has started if they left this feature active.
Also Check: Instagram – The Best Social Media For Architects
4. Host a competition
One of the most compelling and guaranteed ways to increase your engagement levels on Instagram is to organize competitions regularly.
People love free stuff, and you also get the opportunity to show your sincerity and goodwill towards your followers. The period between competitions and the awards you will offer to the winners may vary.
Still, the primary purpose of this method is to increase your brand awareness and interaction level.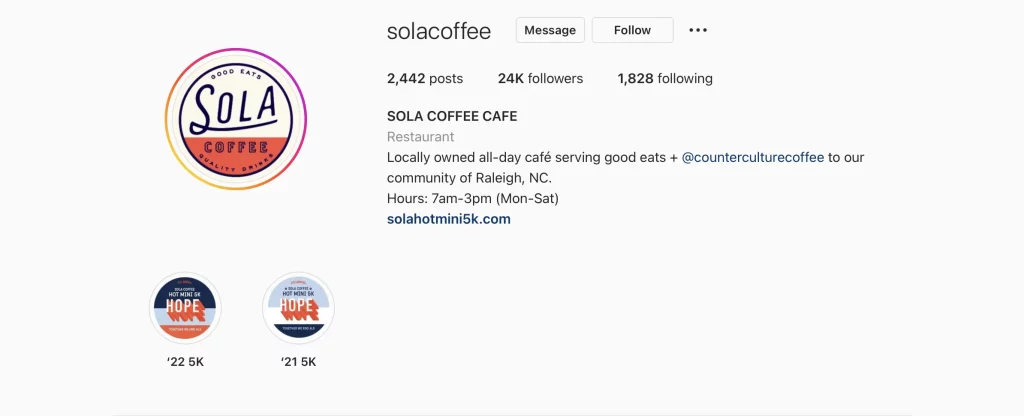 Sola Coffee announced a donut raffle organized via Instagram Stories. There are tons of comments in the contest content on regular Instagram. The announcement shared on Instagram Stories was created to encourage participation in the draw further. You can Buy Instagram Followers to compete with your competitor very quickly; just in a few days by getting more than 1000 Instagram likes and followers.  
Also Read: Factors Influencing The "For You" Feed and Methodology of TikTok Algorithm
5. Add interesting captions to your content
You can start a conversation with your followers' thanks to the captions; that ask questions or encourage you to take a specific action. But it doesn't stop by just asking questions.
You should also reply to comments and keep the conversation going. Otherwise, your followers may stop interacting with you.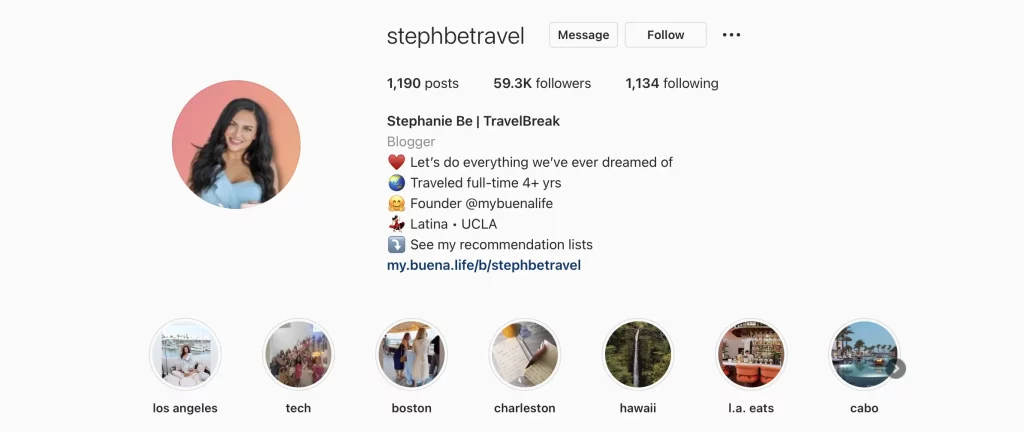 Stephanie Be travels the world frequently and enjoys interacting with her followers. The questions in Stephanie Be's captions adapt to her followers' interests; thus increasing the interaction rate of the profile thanks to the answers.
Also Check: How To Fix "Instagram DM Not Working"?
6. Offer people helpful advice and information for free
Customer training is a slow-growing but highly effective method that you can opt for in building your brand. By providing information that will add value to your followers' lives; it is possible to turn them into customers who will shop from you in the future.
You can present this information in your social media accounts, blog content format, and even in the email newsletter.
If you regularly and frequently post educational information; you will start to increase your followers' interaction and trust levels with you.

Beth Kirby's photography and photo editing style is quite unique and unique. Beth Kirby shares what's going on during the photo editing process to the captions in their content; using the aforementioned strategy. He even shared Adobe Lightroom presets in his content; which he prepared in his profile in an easy to understand way.
Also Check: How to Hide, Delete, Edit, And Disable Instagram Comments?
7. Start taking advantage of trends right away
Be it hashtag trends or holiday and holiday content. Having a timeless profile is a crucial factor for the Instagram algorithm.
Of course, we are not saying to be a part of every mime that has spread worldwide. But instead, identify the most appropriate trends that fit with your brand; and use these trends to experiment with content sharing to find the best one for you.

Last year, for example, the Pokémon Go mobile game became a trend that shook up social media. Brands that wanted to take advantage of this opportunity offered Pokémon-themed special deals.
Posts were made about catching rare Pokémon; and even announced it on social media accounts; if there is a gym next to it. This trend has come to a vast size and has opened the way to gain new customers for brands.
In the holiday trend, nail art is shared not only on the #Halloween hashtag; but also in an even more specific #halloweennails hashtag.
Thanks to this hashtag, the followers are reminded to prepare for Halloween; and create an ideal platform for users who want to showcase their artistic skills.
8. Share during active hours
To increase your chances of getting more engagement, pay attention to posting when your followers are most active and online.
If you have a corporate account, you can see the days and hours you receive the most interaction.

We recommend using calendar services; such as Sprout Social to make it even easier to share at the most convenient times. Prepare your content at the most convenient times for you, publish it at the most convenient times for your followers; with calendar applications, and manage to overcome the Instagram algorithm by getting high levels of interactions!
Must Read: 6 Types Of Social Media Posts That Go Viral Easily
9. Subscribe to an Instagram pod
The process of joining the Instagram pod requires good research and organization. You can think of Instagram pods as a group. The purpose of Instagram pods is to notify other users who are members of the same pod when you post.
Then all users in this group come to your post and send likes. Thus, within an hour after the broadcast; a high jump at the interaction level is recorded and seen as a quality content by the Instagram algorithm.
To apply this strategy to your profile effectively, you need to find people who share similar ideas; with you among users who serve in the same industry with similar followers. Every member who joins an Instagram pod must be dedicated to the group; and its members so that everyone in the group can get the attention they deserve.
10. Integrate Instagram ads into your work
One of the most important disadvantages of the algorithmic timeline is that you have to be featured with ads; if you need to share an urgent content.
If there is an event or new product you want to announce within a particular time; you need to use Instagram ads. Instagram ads now offer many different targeting and intent features.
Thus, it is possible to send the ads you have prepared for people with common characteristics you want.
Kids brand, Rifle Paper Co., Prepared a video ad to announce his collaboration with him. Rifle Paper Co. Since it is a company famous for its striking flower patterns; a time-lapse video ad with flower illustrations to announce a new product was the perfect option for that brand.
Read More: Types of Content writing Services for Your business
11. Consider using influencer marketing
If done correctly, organizing influencer marketing studies on Instagram; It's an excellent strategy for raising brand awareness, generating new sales, and gaining new customers.
The best influencers who specialize in their business can both work in effective collaboration with the brand; and continue to show their uniqueness while remaining true to their personality.
12. Get into personal
We all keep seeing pretty fancy product photos that have been tampered with on Instagram. But when you present scenes from behind-the-scenes moments or write honest and sincere captions; then your followers have a better chance of interacting with you.
We hear the truthfulness and sincerity of the words everywhere. In other words, make sure that 80 percent of every photo or caption you share is not advertising.
Also Check: 7 Best Instagram Schedulers To Schedule Instagram Posts Free
13. Build a reliable visual brand
Identify a photo editing and visual style that will be unique to your brand only. When you create a reliable visual brand; your customers will know; that the content belongs to your brand just by looking at your photos.
Because as you see certain visual elements that you have set for yourself; they will learn to match these elements only with your brand.

Color Factory opened in San Francisco in rainbow colors. Each room has been specially designed to have the maximum color and take pictures in vibrant colors. Instagram profiles are equipped with things like rainbow colors, yellow ball pools, etc.
Even if you only follow the Color Factory account for a week; you start to know that the photo belongs to that brand when you share a photo.
14. Make the plan of your profile page
One of the factors that perform a role in Instagram algorithm calculations is; the content types you are most interested in. Also, this includes all of the searches you make on Instagram and the clicks you make to visit your profile.
If you plan for how your page will look, your followers will get used to the look over time. Moreover, then they'll start visiting your profile to see what's new. These are the 14 ways to overcome instagram algorithm and stay social.
Also Check: Instagram For Business: How To Increase The Instagram Followers?
Image by Mohamed Hassan