Social Media Marketing (SMM) is a powerful means for companies looking to reach and engage with their target audience. Companies can easily manage and grow their social media presence using an SMM Panel, leading to increased visibility, brand recognition, and conversions. In this blog, we will discuss how can you make the most out of your SMM panels.
Some Tips On How Do You Make The Most Out Of SMM Panels
Here are some tips on how to make the most out of SMM panels: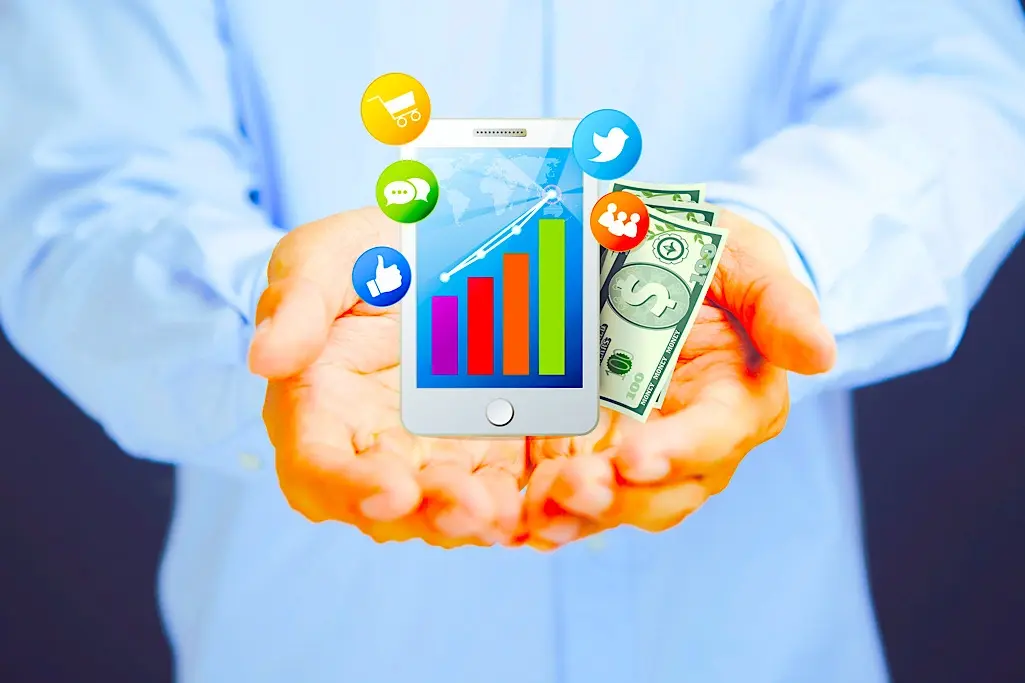 Choose the right panel: With so many SMM panels available on the market, choosing one that gives the needed services and fits your budget is important. Consider factors like the panel's reputation, services, pricing, and customer reviews before making a decision.
Define your goals: Before you start using an SMM panel, it's important to have a clear understanding of what you want to achieve. This could be increasing your social media following, driving more traffic to your website, or improving engagement with your audience. Having specific, measurable goals will help you evaluate the success of your campaigns and make necessary changes.
Create a content strategy: To make the most out of an SMM panel, you must have a strong content strategy. This means deciding on the type of content you will post, how often you will post, and the target audience you like to reach. A well-thought-out content strategy will ensure that your campaigns are consistent, relevant, and effective.
Use data and analytics: You can use data and analytics to understand where you stand in social media marketing. This can be great for you and help you make the most of your social media marketing panels. Track your engagement, reach, and conversion rates, and use this information to optimize your campaigns and make improvements where necessary.
Monitor your results: More than just buying likes and followers from different SMM panels is required. It is equally important for you to monitor the results carefully to understand where the gap lies. This is a seamless way of providing the proper insight into where you stand in social media marketing. You can then use that knowledge to equip yourself with great direction.
Also Check: 8 Ways To Attract Customers Through Social Media
Picking The Right SMM Panel For Your Business Needs
It is important to note that while SMM panels can provide a quick and easy way to increase your social media presence, they even come with several risks and limitations. So, you must study nicely and then pick the right panel. 
However, with so many SMM panels available around us, it may be difficult for you to understand which SMM Panel Services will be the right one for you. So, to help you out, we are here for you. We have come up with a few quick steps that will help you out in improving you're social made choosing the right one:
Services offered: The first thing to assess is the services provided by the SMM panel. Make sure the panel you prefer presents the services you need for your business or personal goals.
Quality of services: Once you have a list of potential SMM panels, research the quality of their services. Look for customer reviews and testimonials to better understand each panel's quality of services.
Pricing: Consider the pricing format of each SMM panel. Ensure you understand the costs associated with each service and if there are hidden fees. You must compare the prices of different panels to ensure you get the best value for your money.
User interface: The interface of an SMM panel is an important element to consider. Make sure the panel you choose has a simple interface that allows you to manage your social media and monitor your campaigns effectively.
Security: The security of your personal information and payment details is critical when choosing an SMM panel. Ensure the panel you choose has secure servers and encrypted data storage to protect your information.
Reputation: Look for an SMM panel with a good market reputation. You can check their website and social media profiles. You can see how they interact with their customers and the quality of services they provide.
Integration: Consider the level of integration delivered by each SMM panel. Make sure the panel you choose integrates with your social media platforms, like Facebook, Twitter, Instagram, and LinkedIn.
Also Check: How to Form A Social Media Marketing Strategy for Startups?
The Best SMM Panel Around You
Now if you are wondering which SMM panel will be the right one for you, then let me tell you that you have indeed landed at the right place. They are one of the most reliable panels available to you. By opting for their services, you can grow your business and no longer have to spend tons on traditional marketing methods. 
They have many services available. Each of which will cater to your business demands and help you create an excellent place for yourself on a global scale. You will need help in ensuring that your business goals are met. Your business is going to flourish to a tremendous level. This will turn out to be a great affair for you, and you will be really happy with the overall idea of it.
Also Read: How To Harness The Power of Digital Marketing?
Bottomline
This way, SMM panels can provide a quick and convenient way to increase your social media presence and you can make the most out of SMM panels. So, you must take advantage of an SMM panel. It is also important to research, choose a reputable provider, and ensure that you are fully aware of the terms and conditions associated with the services they present.
Also Read: How To Sell More Products Through Social Media Marketing?