Renting a home without credits seems impossible, but it isn't as difficult as people have considered. You can rent a home without having credits, but you have to keep some things in mind before jumping into this step. Finding a home in a good place and expecting a quick acquisition with no credits is difficult. You must work hard and spend your time finding the best home that fulfills your needs.
In today's article, we'll share the five best tips to rent a home or apartment with 0 or fewer credits. These powerful tips will help you rent a home in the most demanded places. Renting a house in facilitated areas is the wish of every person because no one wants continuous traveling to get groceries and home-related stuff.
5 Best and Fast Ways on How to Rent a Home with No Credit
If you have no credit and still want to rent a home in the facilitated place, then get ready because this entire article will help you discover an apartment where you want to. Below are the five tips that we'll discuss, and it depends on how far you can follow these tips to find the best home.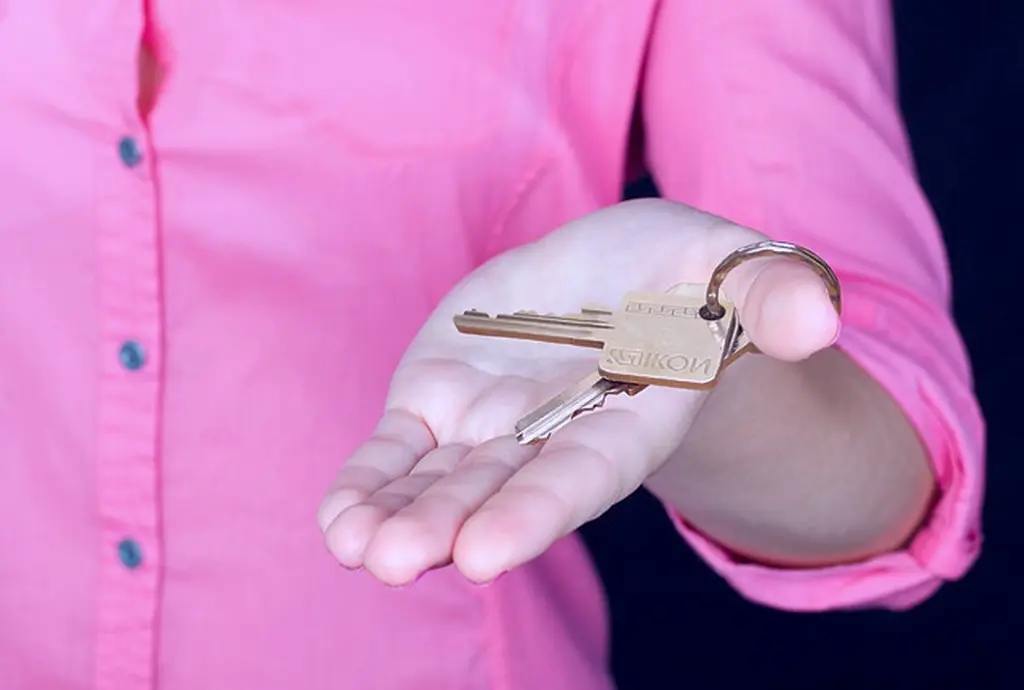 These are the five tips you must follow when you want to rent a home without any credit history. I have revealed the tips, but I'll discuss the PROS and CONS of following these tips, so be ready because the real challenge is about to start.
Show Income Proof When Renting a House Without Credit
Your income represents your worth. If you earn well and can afford an apartment's rent but have no credit, prepare a documented income proof. Approaching any landlord without having credits but a high money document can change his mind.
No landlord would give his apartment to anyone whose income isn't mentioned. But when you provide documented proof of your income, you can rent that landlord's apartment in less time. In this condition, credits won't matter because the landlord would know that he is working with a wealthy person.
So, sharing your income proof can change the landlord's mind even if you have no credits. And when you succeed in renting the apartment, you should build a good score. Like when you leave the house, maintain it well before handing it to the owner. That's how your credit improves, and you don't face difficulties while changing apartments.
Also Read: Four Reasons Why Travelers Should Rent An Apartment Instead Of A Hotel
Searching For a Private Landlord
In 2022, you get endless landlords having properties in the best areas. And searching for those landlords is very easy because it's a social media era. You can use Facebook Groups to find the best private landlords with properties to rent. Now, these private landlords will never trust you in the first deal, then you will have more chances to rent a home with no credit check.
You have to impress those private landlords because they won't directly trust the person who approached them through social media. After all, social media is messed up with scammers and other fraudsters. So, to impress that private landlord, you need to show them your income, the current area where you live, and the work you do. If the landlord gets impressed with your payment and employment, he will make up his mind to rent the apartment with no credit he got.
Impressing your landlord is the first thing, but how good you live in that apartment is the 2nd thing. It would be best to keep your home neat and clean when leaving because this will positively impact the landlord. Your neighbors should never complain to your landlord because this can hurt your credit score. So, it would help if you took precautions to get good credit when living in the home.
Also Read: Checklist For Renting A Short-Term Rental Apartment
Offer To Pay More in The Beginning
That's the best pitch dropped by professionals when they think about renting a home. Dropping the pitch to pay some rent in advance is the first thing that impresses a homeowner. You can prepare a documented income proof, and you can even show good credits. Still, when you offer money in advance, your chances of getting that home increase because property owners want to earn quick cash.
Property owners have invested in those properties, so to get a quick return on investment, they close the deal when you offer to pay rent for more months in advance. This strategy is better than preparing documented proof because earning cash is the will of every investor, and you are directly providing the opportunity to earn. So, when you have more money to pay, don't worry about the credits because you have something to pitch.
Also Read: How To Find The Best Rental Space in Los Angeles?
Find a Roommate with an Acceptable Credit History
When you have no other options left, you can use this technique to find a home for yourself. If you have connections in the Facebook Groups or your Friend's networks, you might be lucky enough to get a home through them.
When living in any hostel or shared apartment, you get a chance to communicate with your roommates. If renting a home is your next objective, you should build good connections with roommates with good credit. Behave well with them and never give them the chance to complain. That's how you would be able to rent your next home through that roommate you live with.
Also Check: Why To Rent Fukuoka Apartments?
Find a Person with a Good Credit Willing to Be Your Cosigner
That's the last thing you can do to rent a home when you have no other options. You can find a person willing to be your cosigner. Now finding a cosigner isn't that difficult. Several third parties are providing cosigners to the renters. You can find many cosigners, but you only need to work with a firm whose rating is good. Here is the comprehensive guide on finding the best cosigner for leasing your apartment.
You can read this guide to know the challenges a tenant and landlord face when dealing with a cosigner. If you pay your home rent on time and don't leave any negative impact on your landlord, your cosigner will also get a green signal. It all depends on your intention. If you are willing to work honestly, you will never have difficulties because trust is considered the best thing in this real estate industry.
Bonus Tip: I promised to reveal the five best ways, but I also have one bonus tip to share. Several small firms are performing operations in this real estate industry. Real estate isn't limited to just buying, repairing, and flipping. But there are numerous other things involved in this real estate.
Now Cold Calling and Skip Tracing is also a significant field that you can use to find rental apartments. Cold Calling and Skip Tracing is the tactic of pitching the wholesalers. The investors and wholesalers interact with these firms because they have to execute the leads provided by the investors. And wholesalers are also in contact with them when they quickly want to sell their house.
So, when both types of people interact, why don't you gather strength through them. You can get in touch with these skip tracing services to find the rental apartments of your choice. These firms are connected with every type of person involved in real estate; indeed, they will help you somehow when you make good connections with them.
Also Check: How To Get A Loan With A Bad Credit Score?
Final Words
So, these were the five best and most useful tips to rent a home without having credits. If you still get the chance to rent a home for the first time, then beware of earning good credit scores because you don't get opportunities every time. So if you are lucky enough to find a home, you should respond well. Paying your rent on time is the best way to respond well, and that's how your credit upgrades. So don't make mistakes until you get 700 scores in your credit bar.
Also Check: How to Improve Your Credit Score?