Dubai has everything that a person would want in life. The themed communities are exceptionally designed, keeping everything in mind. The lush green Jumeirah Golf Estate is a treat for golf lovers. It is one of the most modern prestigious residential golf developments.
Moreover, the villas are aesthetically designed. For golfers, Jumeirah Golf Estate is a tranquil heaven. The individually designed villas and the gated community offer residents complete security and safety.
The community's residents can enjoy the view of the golf courses, gardens, and lakes from their windows. Not to mention; there are around 13 different residential estates along with the fairway of two 18 hole championship golf courses. This community is found on the outskirts of Dubai and is considered the ultimate retiring community for golfers.
About Jumeirah Golf Estate – The Complete Area Guide
The breathtaking view of Jumeirah Golf Estate; and the beautifully designed villas offer modern living with a touch of nature.
Let's explore more about Jumeirah Golf Estate; this guide will cover everything you need to know. Furthermore, explore here the tips for buying a property.
Transportation in Jumeirah Golf Estates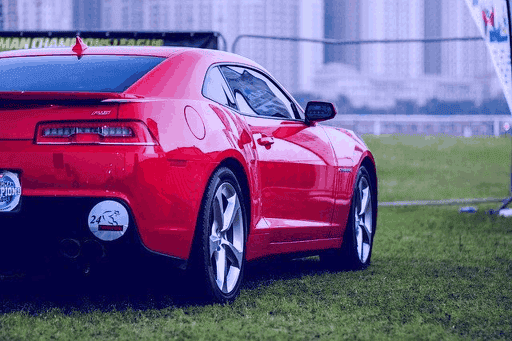 The RTA buses are readily available in the nearby areas; however, RTA taxis are hard to find. But, when it comes to RTA taxis, it is more convenient to book private taxis.
The Dubai Metro station is not accessible from this community. Interestingly, The Mall of Emirate is just 24 minutes away from the community.
On the other hand, Downtown Dubai is 30 minutes; Jebel Ali is 32 minutes. The Dubai Silicon Oasis, Dubai Sports City, and Dubai Marina are also located nearby.
Also Read: 11 Best Experiences in Dubai
Facilities in Jumeirah Golf Estates
Living in Jumeirah Golf Estates comes with uncountable benefits and perks. You will find The Norman Clubhouse, elite and casual restaurants, and supermarkets as well.
Moreover, you can find fine dining options and bar options at the main clubhouse. You will discover Dubai Production City, Sports City, Motor City, and Studio in the nearby areas.
However, there are academic institutions, daycares, and nurseries in the neighboring communities. You can also find the health clinics, communities, and dentists in the nearby areas.
Also Read: Opening A Bank Account in Dubai For Non-Residents – Process, Tips, Tricks
Life in Jumeirah Golf Estates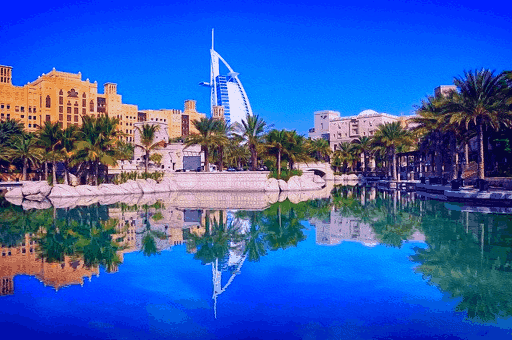 Life in Jumeirah Golf Estate is perfect, serene, comfortable, and a treat to sports lovers. It is one of the finest communities of Dubai that offers uncountable facilities for the residents.
It is a dream neighborhood for golf lovers. The region is furnished with lush greenery and far away from the chaotic life of the city.
However, the gated communities may differ in design and aesthetic. Not to mention, the level of security is similar for all the sub-communities.
Also, it is much more convenient for residents owning a car; as they can get access to Sheikh Muhammad Bin Zayed Road as a direct road.
There are jogging and cycling tracks as well; that link to parks and lakes. The overall vibe and feeling of Jumeirah Golf Estate are unmatchable.
Also Read: Top 5 Reasons to Retire in Naples You Must Know
Everyday life in Jumeirah Golf Estates
The lush green community shows extreme silence in the daytime. However, you may spot families and kids earlier in the morning during school times. But, at 10 am, the whole community is serene and calm.
Not to mention, you will notice champions practicing their game on the golf course. Surprisingly, you will find a crowd at the clubhouse.
The residents enjoy recreational activities such as swimming, lounging, billiards, and table tennis. There is a separate play area and pool for kids as well.
The Norman Clubhouse is the ultimate spot for entertainment. There are separate lounges and retail stores that are easily accessible for the residents of Jumeirah Golf Estate. The clubhouse also offers all-day dining. You can also have an exquisite meal at the Flame Grill.
Also Read: The Absolute Pros Of Owning 3 BHK Flats In Hyderabad
Residents of Jumeirah Golf Estates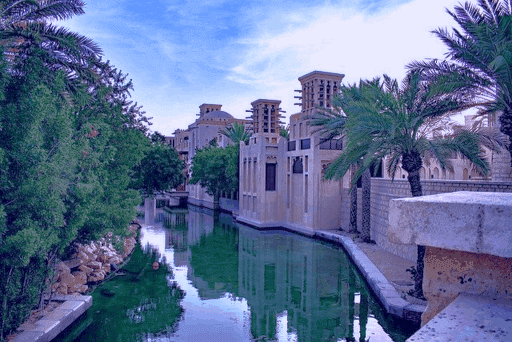 Well, Jumeirah Golf Estate is majorly occupied by the elder and posh families of Dubai. There are more established families with young and mature kids.
However, you will find leisure and sports enthusiasts in every villa of this community. But, this community is not suitable for young professionals and bachelors.
Also Read: Best Neighborhoods in Nashville for Affordable Living in 2021
Properties in JGE:
There is a combination of villas and townhouses in Dubai. There are 16 sub-communities, excluding the two main golf courses. One of the top golf courses revolves around Mediterranean architecture; the Earth course has a total of 606 villas along with six developments.
The Fire course is more towards a desert theme and consists of 438 residencies. You can easily find houses in Jumeirah Golf Estate ranging from 3-6 bedrooms. The most exciting part, each property comes with a private garden.
Also Read: 7 Things You Should Check Before Purchasing A Virtual Office In London
Noise-levels in JGE
As compared to other communities, Jumeirah Golf Estates is quiet. This community is not linked to the hustle and bustle of the city.
However, you can expect some noise during the golf tournament held in the community.
Also Read: Buying a Villa in Dubai – A Comprehensive Guide to Help You in 2021
Images by lukas_ , Kon Zografos, georgeparisph, analogicus and Kate Trysh from Pixabay