Post pandemic, the approach towards travel seems to have shifted with more and more people looking for short-term rental options. While the thought of staying in a hotel sounds impressive and luxurious, however, the bills can pile up even if it's just a month. Staying on a budget doesn't mean you have to compromise on basic amenities, and this is where short-term rentals options step in. Over the last some years, it has become popular amongst travelers looking to get more value for their money. Although many myths surround short-term rentals and help you figure out the best short-term rental apartment. We have drafted a checklist for renting a short-term rental apartment that every traveler should know beforehand.
Renting A Short-term Rental Apartment? Here is The Checklist to Have: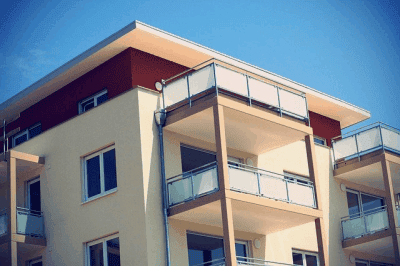 First thing first – find out the average rent cost
Keep a cost bracket ready for how much you are ready to spend on rent when you start looking for rental apartments.
As a yardstick, consult your friends and family who have lived in the location where you are planning to stay and find out the average rent of the particular place via the internet.
Make a list of non-negotiables
Roughly draft a list of what you want and don't want in a rental apartment, as that will help you greatly in terms of narrowing down your search by a significant number.
Take into account everything you can't negotiate like kitchen, common area, vicinity to public transport, etc. However, make sure you don't make a list too long; otherwise, you won't be able to find a single apartment at the budget you have set for yourself. 
Also Read: Best Real Estate Apps 2021 – Buy And Sell Your Home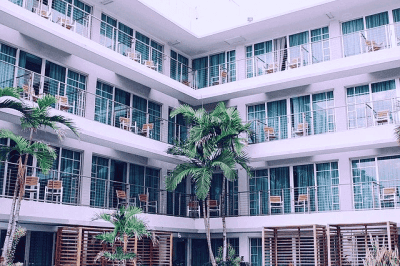 Check Location For Renting A Short-Term Rental Apartment
If you are looking for an apartment due to a shift in your job, then place, just like cost, is a crucial aspect that you can't possibly put aside.
Staying closer to your office will help reduce stress and even save the price you would have spent on public transport. Even if you are traveling for exploration purposes, location plays a significant role as it can help you cut back on the unnecessary commute to your favorite destinations.
Also Read: 6 Best Tips For Building An In-law Apartment
Always see pictures
Before selecting the apartment, always look at the main room and bathroom pictures first. Consider this a major red flag when a particular apartment has only one or two photos of the property, and the rest of the images are of nearby tourist attractions. However tempting the offer might seem but list their apartment without pictures is a big no.
Also Read: 5 Reasons To Appoint Projector And Screen Rental For Event Designing
Look at the kitchen space
When you stay in an apartment, you can't always rely on take-out food as it will add up to the overall cost you will be shelling out monthly.
A good kitchen space and kitchen amenities can help you save money by helping you prepare your meals. Various apartments, such as Fort Lauderdale apartments, have all the basic amenities you will need in a kitchen, such as a coffee maker, oven, pots, pan, etc.
Carefully look at the pictures of the kitchen and see whether it has the appliances you will need. If it is not mentioned, message the owner to know whether the farmer's or local market is nearby the apartment to help you buy local produce.
Also Read: How To Rent A Forklift For Your Business – 3 Smart Tips To Keep In Mind
Conclusion
If you don't mind splurging money on accommodation, you can book fort Lauderdale apartments and enjoy some extravagant amenities such as a fitness center, pool, business center, BBQ, etc. Remember to be flexible with your options; otherwise, finding and renting a short-term rental apartment will become tough for you.
As mentioned above, have a list of non-negotiables that you don't want to compromise on, but try keeping the list short. For example, factors like cleanliness should be at the top of your list, but if the apartment doesn't have an updated version of the air purifier or oven, then don't discard those options because you are only staying there for a while. 
Must Read: How To Find The Best Rental Space in Los Angeles
Images by andreas160578 and Free-Photos