Our mothers are the reason why we got a chance to come into this world and live our lives. Our mothers have blessed us with the gift of life. That is the reason why mothers are considered to be the greatest gift one can ever have. Mothers do so much for us. They nurture us. They take care of our needs and fulfill our wishes. Mothers can understand everything even if we say nothing. Mothers seek their happiness in our happiness. She takes pride in our victories and motivates us to move ahead and try for everything no matter how tough it looks. We can never really do a lot for our mothers simply because it is impossible to thank our dear moms for all they do. But we can make sure that we make our mothers happy through little gestures. So we are here to help you with several gift ideas for Mothers day gifts online.
7 Best Gift Ideas For Mothers Day
Take a look at the list below and pick the best gift ideas for mothers day.
A BOX OF CHOCOLATES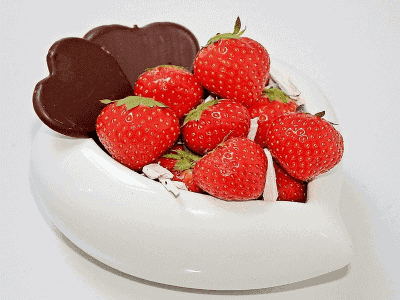 Chocolates are a delightful experience for all. While our mothers have always asked us not to eat chocolates or tried to keep us away from these mouth-watering delights, our mothers themselves are a big lover of chocolates.
No matter how many times they say that chocolates are not suitable for health.
They would surely not mind receiving chocolates as gifts simply because chocolates are so tasty.
COOK A MEAL FOR HER
Our mothers spend most of their valuable time in the kitchen itself. Starting from breakfast, they keep on cooking meals for us till the night. She often comes with a bowl of midnight snacks or a coffee cup when we study till late at night.
There is no rejection that we cannot thank our mothers for their sacrifice, but we can make her feel loved just as she makes us feel loved. You can cook a meal for your mother and amaze her with your cooking skills. It's one of the best gift ideas for Mothers Day, you can't ignore.
ORGANISE A PARTY FOR HER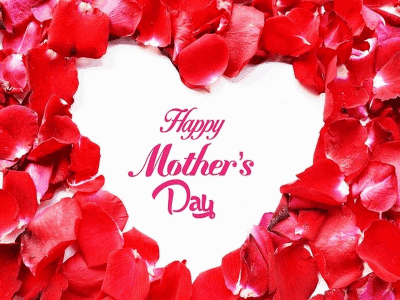 Our mothers have always been responsible for making the arrangements for every little celebration at our house.
They look after the decorations, snacks, drinks, guests, and everything else.
So why not throw a small party for honoring our mothers?
Divide the work among your family members and have a rocking party. You may invite your mum's friends as well.
BUY HER SOME FLOWERS
Although flowers form most Valentine's gifts, they are not confined to celebrating the festival of love only. Besides giving a flower to your sweetheart, you can give a flower to your mum too.
You can visit a florist or browse the internet and know about the ideas of flowers gifts for Mothers day and bring s bunch of those flowers for your mother.
TAKE HER TO THE SPA
Mothers tend to take care of everything and everyone around them. Mothers ensure to look after their children, family members, pets, and even the plants in their garden. While doing so, they often forget to take care of themselves.
You can get an appointment for her at the spa and pamper her with facial, manicure, pedicure, hair spa, and a relaxing body massage.
GIVE HER SOME ME TIME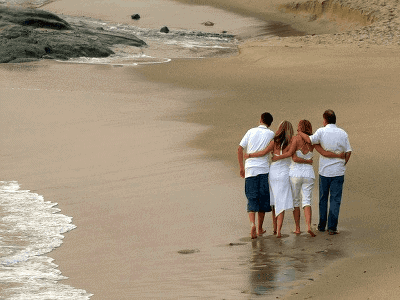 Just as we brag about going for walks and spending some time with ourselves, we must realize that me-time is not meant for teenagers or youngsters only.
Everyone deserves to spend time alone to introspect and feel good. This Mother day, give your mother a day off from her daily routine and let her do whatever she wants to.
You may even book a ticket for her to go on a vacation.
JEWELRY SET
Diamonds are a woman's best friend. No, we are suggesting you start worrying about something as expensive as diamonds.
You can look for artificial jewelry such as a necklace, bracelet, or a pair of earrings and give it to your mother.
She will be happy to receive them, and she can wear them as well.
Also Read: Online Gift Ideas To Celebrate Long Distance Relationship
Conclusion
That was all for suggesting you some gift ideas for mothers day and making your celebration a happy one. You can choose from this list or browse the internet to search for some other gifts. Once you get the perfect gift ideas for Mothers Day, you can order your mothers day cakes & gifts online and surprise your mother with the same.
Choosing gifts for your mother or anyone else who means a lot to you can be challenging. On the other hand, the mind does not need to be involved as much in matters of the heart. You can give your mother whatever you want if you choose it with pure intention. After all, it's all about the intentions of which gifts are given.
All the gift ideas for Mothers day we mentioned above will not pay back all the efforts your mother made for you but be the reason to say thank you and a little glowing smile. So, try these above gift ideas for Mothers Day and make this Mother's Day 2021 best from all passing years.
Also Read: Importance of Makeup Sets and Cosmetic Gift Boxes
---
Featured Image by Ylanite Coppens