How will you get a forklift licence and why is it an essential for your job and safety? Here is a small story. Have a look!
Harry was 19 and looking for a part-time job. His dad sent him an ad looking for someone to work in the warehouse of a distribution center. The description was somewhat vague, but he saw that forklift driving experience was required. Since his Dad had always been a big believer in "Do what you love and never look back". He figured that a job operating a forklift was probably a pretty good start if he ever wanted to own a forklift. The job was as a forklift driver for a distribution center. He didn't have any forklift experience, but he had a lot of other things going for him. Somewhere in between, he learned how vital a forklift license in Australia is to get started.
How To Get A Forklift Licence For Essential Safety And Getting A Job?
A forklift license is like a graduation certificate to be proud of. It signifies that an aspiring forklift operator has learned the fundamentals, safety procedures, and techniques of operating forklifts safely. Without one, you would not also be ready to work as a forklift operator; which means your chances of getting employed will be zero.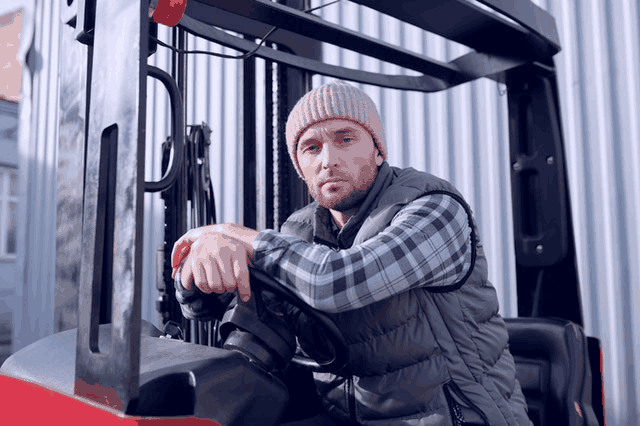 How To Get A Forklift Licence Onsite Or Offsite?
For getting your forklift license; or if you're interested in how to get a forklift license, you have two options:
To attend a safety course and take an exam at a local licensing office or
To go through a company that will train you and offers the license for a fee
The first step to get a forklift license is to contact your local health and safety representative; at your place of employment about setting up an onsite training course.
Most companies will require this type of course because it is the only standard way to learn forklift regulations. They will guide you through each lesson by your trainer, who will also help you understand the regulations better.
Also Read: How To Rent A Forklift For Your Business – 3 Smart Tips To Keep In Mind
How To Get A Forklift Licence From Outside Trainers?
The outside trainer will come to the site and offer forklift operator courses or classes for forklift operators. They will take the operators through hands-on training, showing them how to work with the various forklifts on the job.
The outside trainers are professionals, and they will have been certified in owning and operating a forklift for many years. The training they offer is reliable, and employers need to ensure that; the driver of these forklifts is trained correctly not to get hurt. Employers will also want their workers trained in safe procedures when using a forklift.
The training that is received from an outside forklift trainer is worth the expense. It usually costs a few hundred dollars; but it can result in a significant drop in liability claims and workers' compensation claims. In addition, when someone is trained by a specialist in the right way to operate a forklift; they tend to continue using proper habits when operating the forklift in the future.
Whenever someone receives hands-on training from an outside specialist; it tends to stick with them more than when they have to learn in a classroom setting.
Also Read: Tips To Maintain The Electric Forklift To Avoid Accidents
The Final Say
It is not uncommon to hear of a forklift accident in a warehouse or a plant. These forklift accidents can cause severe injuries and property damage, ranging from $100,000 to over a million dollars per incident. In 2010 alone, work-related fatalities accounted for 954 deaths. Of those, 114 were related to "mobile equipment," according to the Bureau of Labor Statistics, which breaks down to 563 from general mobile equipment and 381 from forklifts.
Forklift training is not always required in many cases; because of limited personnel or an already experienced forklift operator. Notwithstanding, it is highly recommended that anyone who operates a forklift take the necessary training courses.
There are two kinds of forklift training: basic and specialized.
Basic forklift training includes teaching the driver how to handle the forklift and its controls; such as forward and reverse, neutral, and parking brake. The main difference between basic and specialized training is that; the latter focuses on operating the forklift within predefined spaces and situations.
Also Read: How to Build the Coordinated Image and Logo for Business?
Images by Gustavo Fring and Tiger Lily from Pexels