Here, we have listed some tips on how to protect patio furniture from rain and any weather changes. When it comes to making any outdoor home area functional, patio furniture does an excellent job.
Moreover, this furniture reflects your style and comes in various designs, materials, and colors. You can also customize them to amuse your tastes and preferences.
How To Protect Patio Furniture
To make your patio home décor work the best for you, make sure you choose patio furniture pieces that are simple for you to clean and maintain.
At the same time, the furniture should be completely protected from weather elements like rain and snow. If by accident, they do get wet, they will be unusable for several days.
Installing a roof panel to protect patio furniture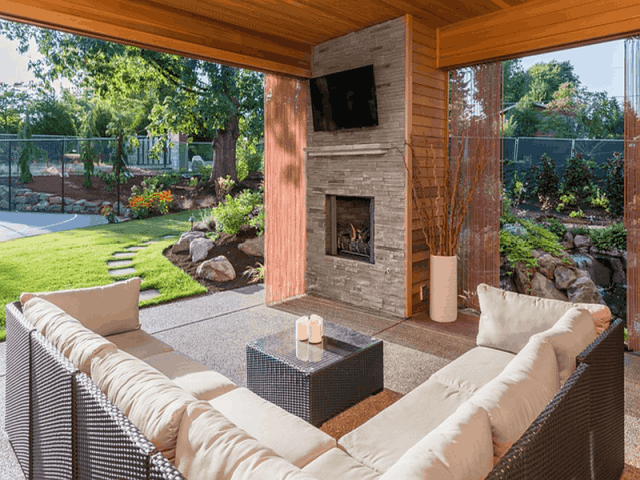 You can install a roof panel for covering the patio furniture. For instance, plexiglass is a good material for a roof panel.
They are polycarbonate in nature and can help you segregate your patio from other home areas.
It gives you a personal space where your family and guests can spend time together outside of the home.
Make way for ample space
When it comes to the furniture placement, make sure they give you room for the guests to move about. The furniture should not block paths and entryways.
You can use good quality furniture covers to protect patio furniture against dust and pollution.
The patio area makes the area distinct from the other parts of the home. It will also restrict your children from playing in the patio area with balls and bats.
Moreover, you can have a private chat outdoors in this area.
Also Read: How to choose the Right Color for Your Bedroom Furniture?
Passing of light through the roof panel to save energy
You can use several materials as roof panels for covering the patio, however plexiglass scores higher than them as it allows the passage of sunlight by almost 90percent during the day.
It helps you to improve the brightness of the patio. This, in turn, boosts your morale and mood.
Moreover, the presence of plexiglass allows you to protect your furniture. UV rays have the potential to damage furniture surfaces.
At night, you should install good lights to create a warm environment on the patio. You can also see the area if it is well-lit in your security home system.
A dark patio will be a haven for robbers and thieves.
When it comes to protect patio furniture and its look, you must clean it regularly with a suitable cloth. Even if rainwater does get to the furniture, make sure you wipe it clean with a cloth.
Also Read: Handy Guide – How To Choose A Canopy Tent Types
Do not place furniture made of wood outside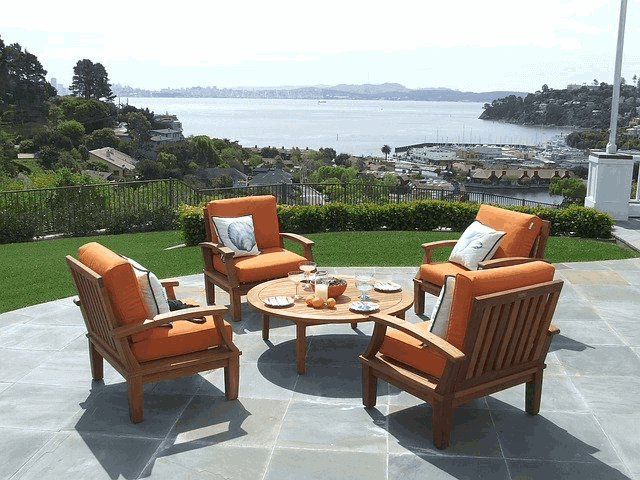 Experts recommend not placing wooden furniture on the patio if exposed to direct sunlight and harmful UV rays.
When it comes to patio furniture, invest in a material that is best suited to outdoor usage.
Therefore, in this way, you can effectively protect patio furniture from rain and weather elements and keep it in good condition.
However, ensure that you clean your furniture and cover them when not used to prolong your home's functionality and longevity.
Also Read: Furniture Stores In Grand Prairie to Buy Furniture Online
Featured Image by Louise Dav