Everyone with a house has struggled with home maintenance at some part of their life. Maintaining a house is time-consuming, tiresome, and tedious. But not maintaining it can cause your home to go to ruins and accumulate repairs in the long run. Look no further if you are looking for home maintenance hacks that can help save you precious time.
All of us must have experienced some perplexity when it comes to matters of home maintenance. How to keep this room clean? How to remove these marks from the walls? Etc, etc.
4 Essential Home Maintenance Hacks
Here we have compiled a list of home maintenance hacks that have proved efficient time and again.
Kitchen Maintenance Hacks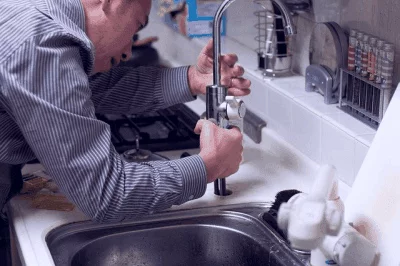 Are you finding it hard to organize your kitchen?
If you are someone from Utah, you can search "Kitchen remodeling Utah" and connect with professionals who can help. Localizing your search can help you find professionals who better suit your style and are affordable.
If you do not have the budget, these home maintenance hacks can help you efficiently store your utensils and maintain your kitchen efficiently.
Trash can – Drill a small hole at the bottom of the trash can. This will prevent the bag from getting stuck to the can.
Microwave stains – Microwave stains can be a nightmare. However, you can remove it by microwaving white vinegar in a coffee cup. Then you can easily wipe the surfaces.
Kitchen sponge – A dirty kitchen sponge can make your dishes and kitchen surface dirty, eventually making you sick. To avoid that, you can microwave your wet sponge for two minutes. Do not microwave a dry sponge since it will lead to a fire.
Freezer maintenance – Excessive ice build-up in the freezer is an ever-present problem. You can avoid this by spraying cooking spray on its sides and letting it sit for a few minutes. After a while, you can wipe down the sides. The leftover cooking spray will prevent ice from building up.
Also Read: Buying Artificial Turf Grass – Another Best Way to Enhance Your Home Decoration
Bedroom and Bathroom Maintenance Hacks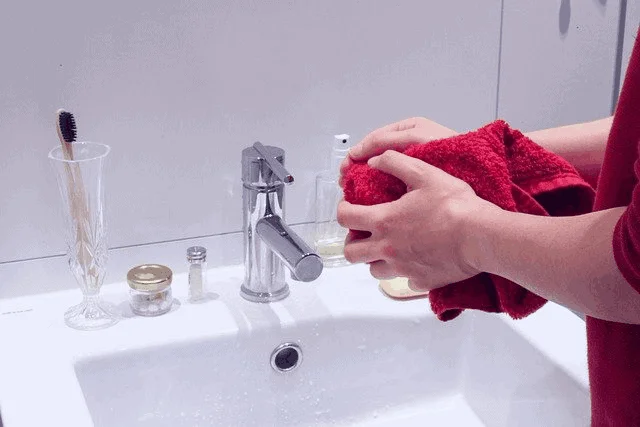 You can maintain your bedroom and bathroom easily with these home maintenance hacks.
Mattress cover – Use a mattress cover to prevent staining your mattress. Make sure to wash these mattress covers occasionally to avoid bacterial growth.
Mirror fog – Did you know that you can prevent mirror fog by using shaving cream? Shaving cream contains surfactants that form a filmy layer over the glass. This filmy layer acts as a protective barrier and prevents fogging. Shaving cream is denser and easier to use compared to soap.
Water heater – Water heater tends to accumulate calcium and lime in the long run, thus hindering the heating function. Drain out all the hot water once in a while to increase the life expectancy of your heater.
Water spots – Water spots are tough to remove. You can remove these stains by rubbing a cut lemon on them.
Also Read: How to Choose The Right HVAC System For Your House?
Wall and Window Maintenance Hacks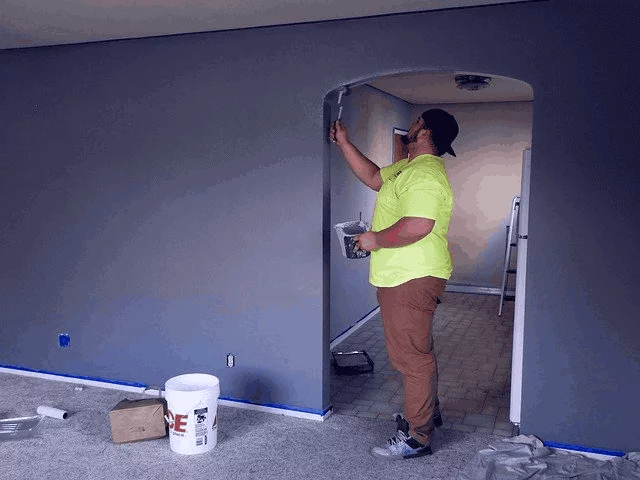 Maintaining clean walls and windows is crucial since they improve the overall look of your house. Follow these home maintenance hacks, and your house will look like it underwent a transformation by a home improvement contractor:
Drapes off the floor – Keep the window drapes off the floor. This will help prevent grimes and dust from accumulating on the drapes.
Windows – Windows are usually cleaner on the inside. Therefore start cleaning from the inside and work your way out.
Clean walls – Your walls need to be wiped down completely at least once a year. Failing to clean it occasionally can accumulate grime and dust build-up, thus forcing you to paint your walls once in a while.
Glass chips – Small nicks and chips in window glasses can be repaired temporarily using clear nail polish. Apply thin layers of nail polish until the crack gets filled and it is done. It might not be an ideal solution, but it will work until you decide to have it replaced.
Open up windows – It is crucial to open up your windows once in a while. UV rays can wipe out mold growth and mildew in your home and your windows.
Also Read: Is It Safe To Use Carpet Steam Cleaning?
Electronic Appliance Maintenance
Electronic appliances can be tricky to maintain. One silly mistake, and you might have to call your electrical contractor to help you out. Knowing proper home maintenance hacks can save you time and money. Here is a list of maintenance hacks that we stand by:
Remove ice – Not disposing of ice in the freezer can make it accumulate bacteria. It is vital to replace the ice from the freezer once in a while. In addition, freezers work best when they are full. If you have a lot of space in your freezer, add a pitcher of water to keep things cool.
Dishwasher tricks – The dishwasher needs to be cleaned every once in two weeks. You can deep clean it by keeping a cup of vinegar in the top rack of your dishwasher. Failing to keep a clean dishwasher can contaminate your utensils and make you fall sick. If one of the racks in your dishwasher is broken, make sure to repair or replace it. Broken dishwasher racks can rust or damage your utensils.
Washing machines – Front-load washing machines have a rubber band in front of them that is often the breeding ground for molds and odors. Eradicate mold formation by cleaning the rubber every once in a while.
Refrigerators – When organizing your refrigerators, arrange similar grocery items together to reduce clutter. Line shelves with plastic wrap to make it easier when cleaning. If your fridge magnet is loosened, then re-magnetize it by running a powerful pull over it at least 50 times. Hence, when cleaning, you can replace it with a new plastic wrap then spend time scrubbing it.
Also Read: 3 Quick Tips on How to Fluff a Pillow
Conclusion
Having a messy home can mess up your mindset too. When you live in clean spaces, you feel productive and energetic. Ever since the Covid 19 pandemic arose, we have been all forced to stay indoors for an extended period. Having a messy home can further depress us.
Hence let us use this time to take up cleaning tasks that we have been postponing forever. Let us work towards cleaner homes and cleaner mindsets.
We hope this "4 Home Maintenance Hacks" article helps you in your home maintenance! What topic do you want us to cover next? Tell us in the comments below.
Must Read: 14 Tips and Life Hacks for Accountants to Stay in Shape During Tax Season
Images by fran, Filmbetrachter, Laura Shaw, and Spencer Wing