Whether you reside in a studio apartment, a student dorm, or a small one-bedroom property, there are several steps you can take to create extra space in your small home and capitalize on available space.
From making the most of empty walls to being strategic with your storage, the possibilities are endless. Continue reading to find out how you can create extra space in your small house and maximize space today.
How To Create Extra Space In Your Small House?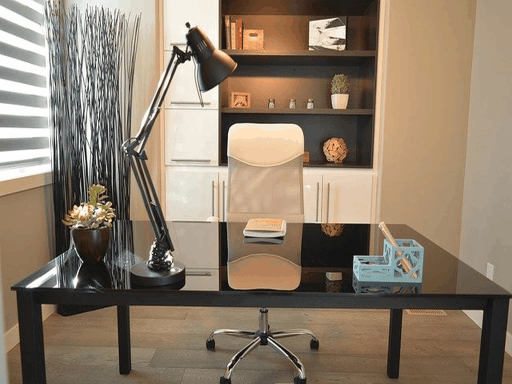 Plan wisely
Before you purchase any new furniture items, How To Create Extra Space In Your Small Home must decide exactly how and where they will be positioned within your home.
By planning, you can make the most of available space and reduce the chances of overcrowding and congestion, which can make your home appear much smaller than it actually is.
In addition, a storage unit can help you store and secure any unwanted items taking up precious extra space in your home. Establishing clearly defined boundaries can also help ensure you are using free space in the best possible way.
If you live in a small apartment in London, you may rent a self storage near your place to help maximize your space at home.
For example, a separate room for sleeping, working, and relaxing can set clear margins and allow you to emphasize and make the most of each particular area.
Also Read: How to choose the Right Color for Your Bedroom Furniture?
Make clever use of color
The right colors and tones are crucial to create extra space to appear larger. Light, neutral tones can open up a room and create the illusion of size and light instead of dark colors, making a room feel claustrophobic and small.
Painting the ceiling the same color as the room can force the eyes upwards and make a room seem taller. To add even more height, try including the radiators and skirting boards in your color scheme.
Another common interior design trick is to match critical items of furniture to their surroundings. This allows them to blend into their environment and become an extension of the space.
Also Read: Choosing the Best Vanity Unit for Your Bathroom
Make the most of the artwork
If executed correctly, artwork can create the illusion of height. If you plan to hang paintings side by side, try positioning them to lower down the wall.
This creates more significant extra space between the artwork and the ceiling and makes the roof appear much taller.
If you plan to incorporate a gallery wall into your space, you must hang each piece as high up the wall as possible. This also draws the eyes upwards and makes the walls appear higher. It is essential not to over decorate or overcrowd a wall. This shrinks the space and makes the entire room feel tiny.
A focal point in the middle of the wall can create a sense of focus and reduce the chances of the room looking cluttered or messy.
Also Read: 8 Best Ways to Maximize Bathroom Storage
Less is more
When decorating a small space, it can be tempting to overdecorate to compensate for less room. However, this can look fussy and unorganized.
For example, one large sofa instead of two small ones or one large coffee table instead of several smaller ones can help create a sense of composition and flow within the room.
This can unite a series of seemingly separate objects and create a cohesive, cozy space fit for the whole family.
A small home is no excuse to scrimp on décor. However, by experimenting with the materials available to you, you can make the most of extra space and transform your home in the blink of an eye.
With just a few fundamental changes and adjustments, your home can not only appear larger but feel cozy and homey too.
By following these handy tips and tricks, you can capitalize on space and create extra space in house that feels like a home.
Must Read: How to Make a Small Room Look Bigger
Images by 德钦 赵, ErikaWittlieb from Pixabay