Are you looking for toy organizer suggestions or playroom storage options for your children? Do you want to know if you can have kids and keep your house clean? Today, we're looking at confident, genius children's playroom organizing solutions that demonstrate that you can have a well-organized house and hold the toys at home with a bit of forethought.
When you have children, you must decide what to do about all their toys and belongings. You wouldn't want toys all over the floor or your living room or bedroom. So, if you have a spare room in the home, make it a playroom with toy storage ideas. If you don't have enough room to devote an entire room, use a section of the living room, bedroom, or children's room to organize and store items.
Best Toy Organizer For Home Design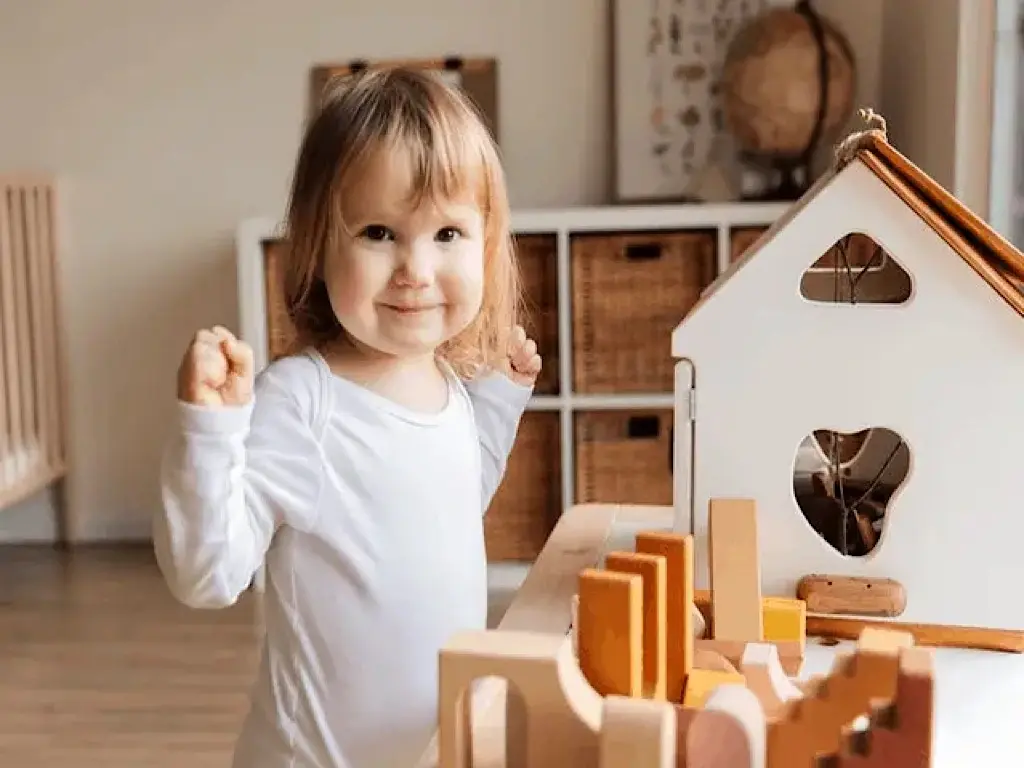 Here are some of the toy organizers you can purchase. Pick the best toy organizer for your home.
1. LLARUG Toy Storage Bin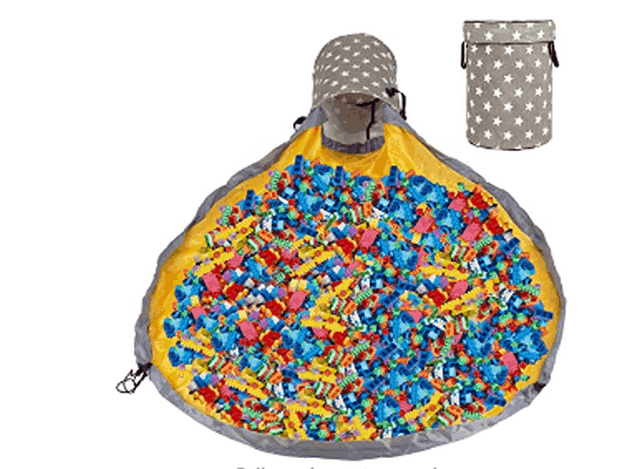 This toy storage bin has a width of 11.8 inches, a height of 16 inches, and a mat diameter of 60 inches. It can handle up to three children playing with stacking toys, building blocks, and other similar activities.
This type of object is one of the best toy storage ideas because it prevents the clutter or mess of children's toys. Toys can be poured directly onto the incorporated play mat, allowing little fantasies to run wild without making a big mess. The pulling grips will assist parents in quickly and simply storing toys.
2. VK Living Bear Woven Storage Basket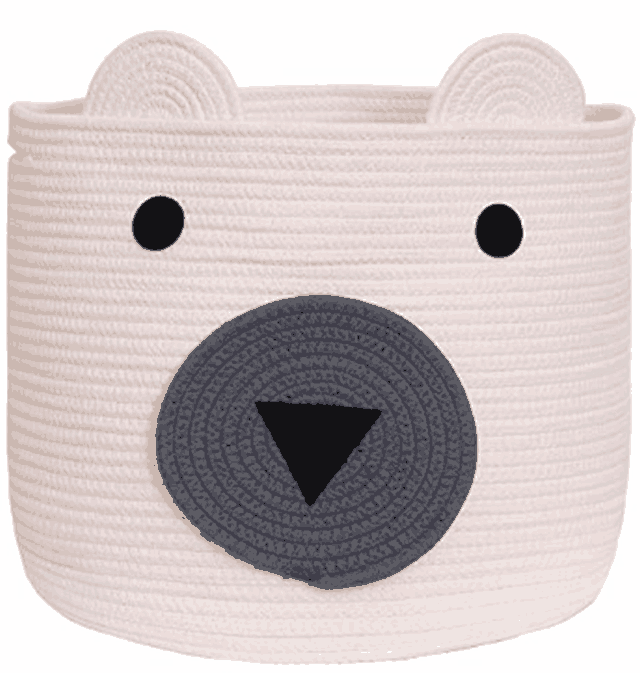 This woven storage basket is built of 100% ECO cotton fabric and has no harmful odor, making it safe for you and your family's health.
The woven storage basket provides a beautiful touch to your home with its adorable bear face style and incredible artistry. The pet basket's neutral color and adorable bear face layout are lovely and delicate.
This toy organizer can be a nice decoration for your room. It is ideal for storing a variety of objects.
Also Read: Exploring the Possibilities of Rustic Design for Home Interiors
3. COSYLAND Cotton Rope Basket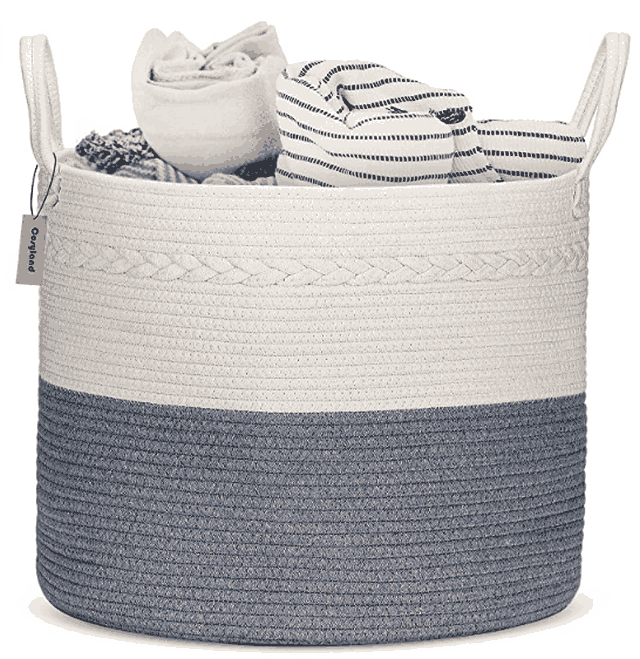 This rope basket is made of 100% eco-friendly cotton rope that has not been treated with chemical compounds. It is super sturdy and holds its shape excellently.
It can be hand-washed, air dried, or washed and dried in your washer or dryer gently. To keep kids and animals healthy, they don't have any plastic or metal pieces. It is big enough (15.7″ x 14.5″) to be excellent toy organizer cum storage, diaper organizer, kids' clothing hamper, nursery bin, and even wardrobe organizer.
You can use it for keeping textbooks and games in living rooms, bathroom or laundry room storage, and a great basket for holding sheets, towels, newspapers, kids' toys, and other textiles.
Also Check: Cat Toy – A Smart and Time-Saving Solution for a Cat Lover
4. mDesign Storage Bin Baskets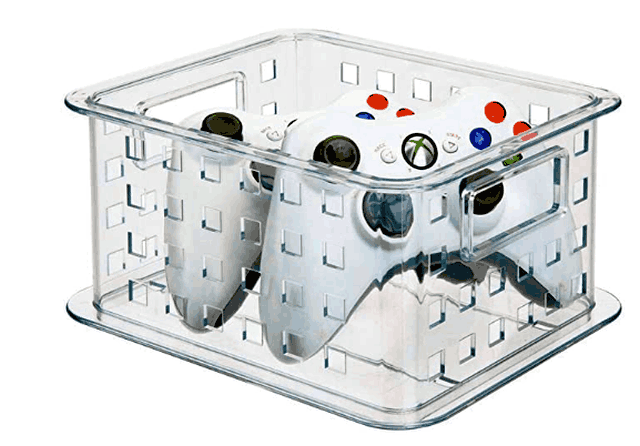 Install wire bins on the wall to increase storage space in the living room or place where kids often play. This toy organizer is ideal for toy storage and are widely obtainable.
The bins have easy-carry designed handles that are placed directly in to make transporting goods quick. It is ideal for storing and organizing children's toys, books, and even modern kitchens and pantries. It comes in a pack of six.
Also Read: 8 Best Ways to Maximize Bathroom Storage
5. Hurricane Munchkin Toy Chest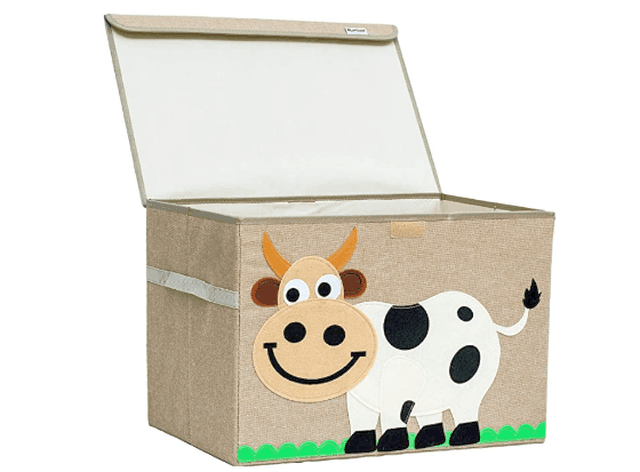 With these durable toy organizer, storing and arranging toys in the playroom have become much simpler. The Hurricane Munchkin toy chest is made of heavy animal-themed felt embroidery and high-quality polyester. The big foldable toy box has two durable handles for quick transportation and a flip-top lid to hold litter at bay.
It is intended to make your child's playtime and your parenting experience easier. Unlike baskets, big toy boxes are highly flexible and multi-functional. Toys, arts and crafts materials, books, puzzles, games, laundry, linens, clothing, Legos, and shoes can all be stored in a modern and practical playroom or a comfortable reading kindle for your kids.
6. YOURLITEAMZ Tiered Storage Unit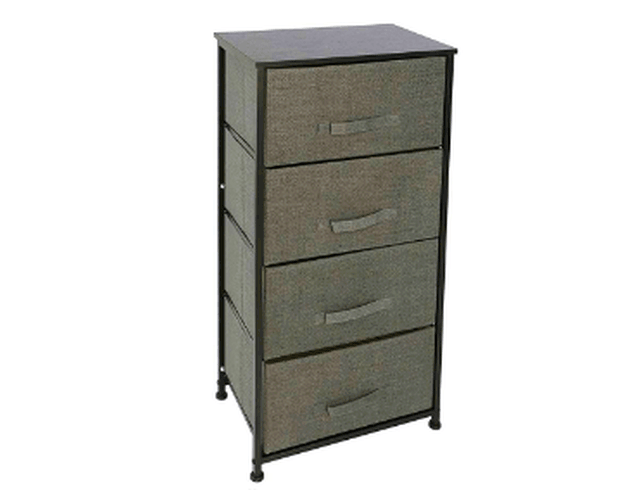 By adding a tiered storage unit, you can improve the design and efficiency of your game room.
This vertical home tower with four-drawer storage organizes all your things by form to pare your home in style and tidy household.
The wood top provides a sturdy surface to position lamps, books, stuffed animals, furniture, and other items.
Also Read: Sentimental Clutter: How to Organize Your Photos the KonMari Way
7. Wallniture Nursery Bookshelf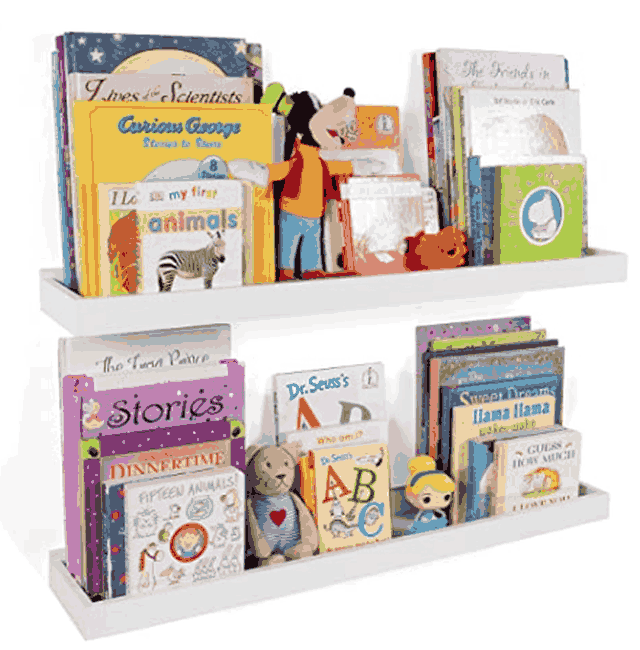 Accentuate your child's space with these affordable and efficient floating tray shelves; don't break the bank and make the most of your walls. Don't miss out on this package deal, which allows you to organize, pare down, and build more storage space. The most significant thing is that you won't need to employ a specialist to mount these picture shelves with a ledge. Because the toy organizer comes adequately built and ready to use.
With the mounting hardware included in the package, installation is a piece of cake; even a novice can do it successfully.
8. WEYIMILA Ball Garage with Basket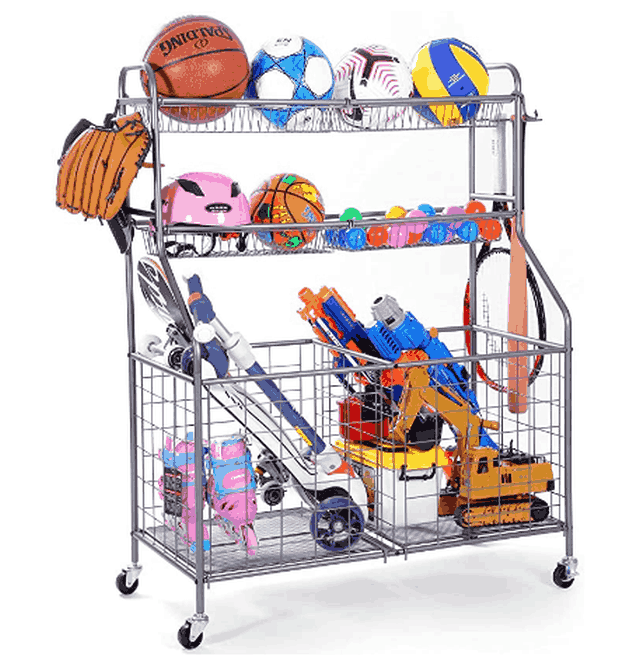 With two high-capacity storage bins, racket and bat holders, four wire-mesh baskets, and three hanging hooks. The WEYIMILA sports storage organizer can accommodate all of your athletic apparel. It is ideal for keeping all of your indoor and outdoor sports equipment off the ground and preserving a lot of room in the garage.
With four heavy-duty wheels and lock switches, the toy organizer can be moved anywhere and fit in a particular location. It's perfect for the shed, storage space, classrooms, gyms, playgroups, playrooms, homes, and more.
Also Read: How To Use Clip Strip Display To Organize and Improve Your Retail Shop?
9. Signature Design by Ashley Cube Organizer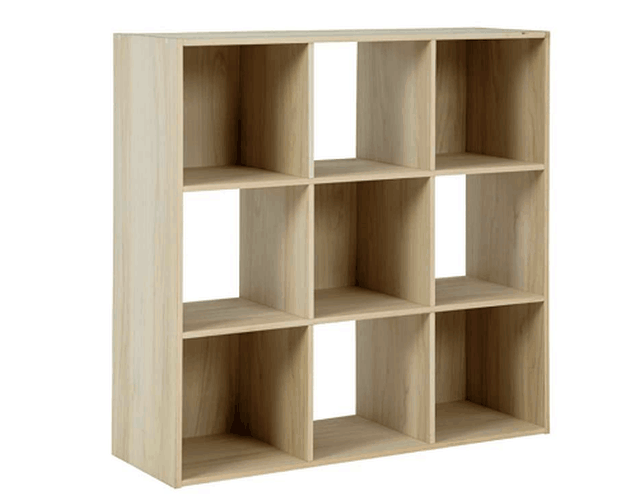 Even if you have limited space, a small cube storage unit such as this will enable you to manage your children's toys. When the kids aren't playing, use baskets to store their toys and keep the room tidy. Signature Design by Ashley's three-by-two storage cube with a flawless look over mirrored oak grain is a lovely and functional upgrade to accessible living.
You can use the toy organizer vertically or horizontally for fast organizing. Also, it comes with adjustable back panels for quickly converting it into a display cabinet.
10. LANGYASHAN Toy Bin Basket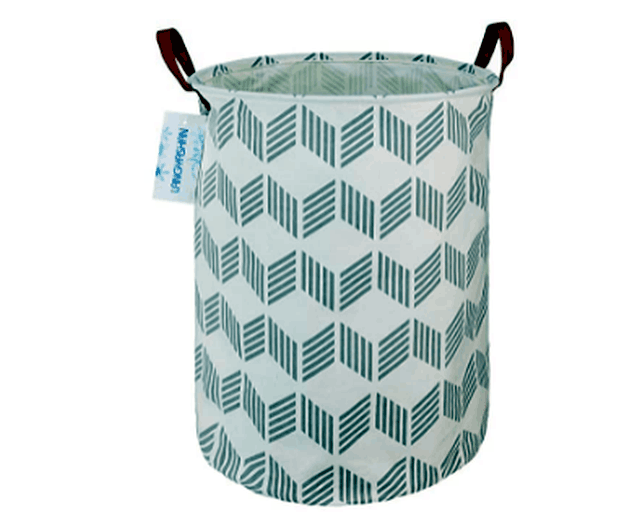 Toy storage bins should be placed strategically in the playroom if there is one trick to cleaning it up. When playtime is done, use the toy organizer to put all the toys and sort out the mess. This storage basket measures 19.7″H x 15.7″ D inches and is ideal for toy bins, laundry baskets, and nursery hampers.
It is made of polyester canvas linen with a waterproof PE coating for environmental sustainability. The firm handles make it simple to walk around, and it has a wire ring at the end. It will regenerate after some time of using or putting stuff in hand.
Also Read: Drone Price: Based on Types of Drones and Its Advantages
11. KidKraft Wooden Storage Bench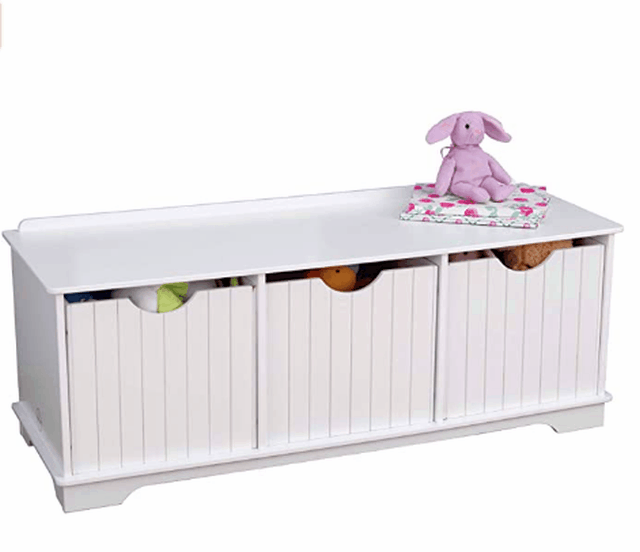 To optimize space, make use of every inch of space available. Install storage bins under benches to contain toys in the living room and make clean-up much simpler during playtime. KidKraft Store's three deep shelves help keep toys, books, sports equipment, shoes, picture frames, and other products.
It is made of solid wood and comes with thorough, step-by-step assembly instructions. The bins slide in and out of the bench for easy access, and kids can use the top of the bench for seating or extra storage. This toy organizer also ideal for use at the foot of a child's bunk.
In A Nutshell
You can build a kid-friendly, well-organized space with some strategic thinking and a suitable kids' toy organizer in whatever room you have. These inventive kids' playroom space concepts will find things simpler to pick up toys and keep them sorted when game time comes to an end. Use a few of these toy organizing ideas in whatever room you're dealing in to keep the chaos at home.
Also Read: The 12 Best Outdoor Storage Boxes for Your Outdoor Space
Image Sources: amazon.com and Tatiana Syrikova