We almost everyone was familiar with the best toy army games that we had played in our childhood. Those battles between toy army soldiers were fantastic and fun! But how about playing army toy games again!
Yes, you can play again anytime at anywhere you want. For you here, we have listed the best toy army games for Android. You'll love to play the games for sure!
Top 7 Best Toy Games For Android
So, let's check the list of the best toy army games and bring those memories back.
Army Men FPS 2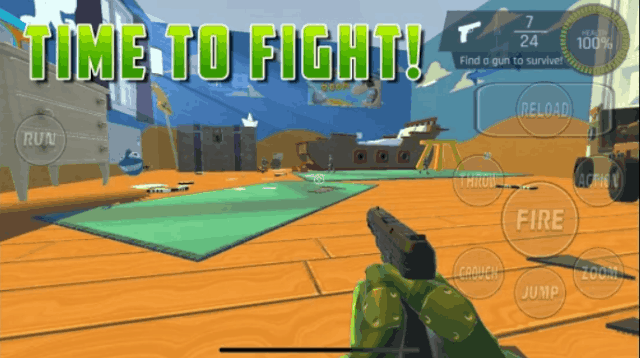 Army Men FPS 2 is one of the most popular toy army games out there that brings back the childhood memories of battles between green toy soldiers!
With the on-screen controls, it's so easy to move around and shoot enemies. You can play it both offline and online.
You are a toy army man in a house in the game, where bad army men are breaking orders and creating chaos.
So, you need to stand against them and defeat them to bring peace and maintain the orders again in the house. Run around, drive cars, and collect different weapons.
You must need to develop your tactical and strategic skills to defeat the enemy army forces in this crazy FPS army shooting game.
There are many challenging levels full of bad army men and their bosses that you need to defeat. Moreover, there is a deathmatch that you can play with others online.
Also Read: Castlevania Nintendo Game – Remembering Historical Games Through It
Army Men Toy Squad Survival War Shooting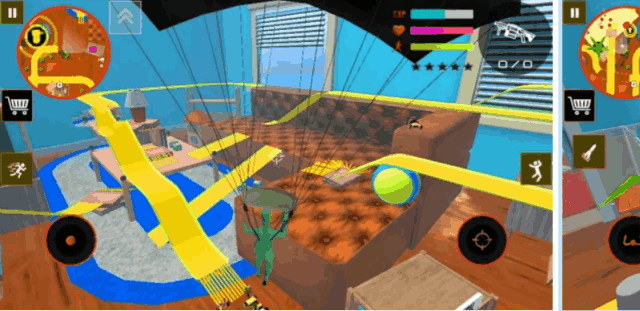 Our second pick is Army Men Toy Squad — another one of the incredible toy army games for Android.
In the game, your soldiers and mercenaries look like just plastic toys, but the battles are thrilling like real war for real. Only the army with live toy soldiers will win the battle.
So, your mission is to stop enemies and win the missions with the minimum of your losses!
Accept the challenges, lead your armies, defeat every army of your rivals, and complete missions one by one!
All you need to improve your shooting and strategy skills for better results and always mind your army indicators not to lose anyone. An excellent game overall.
Also Read: What Is LD Player – How To Use An LD Player On Your Device
Army Men Strike – Military Strategy Simulator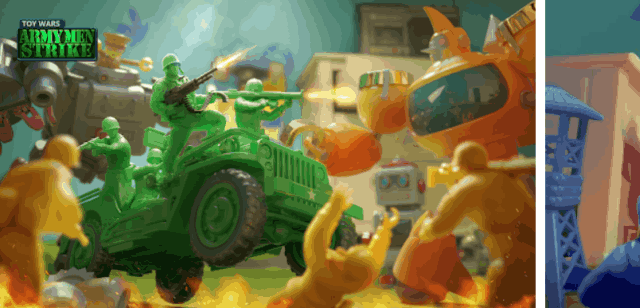 Now it comes to the Army Men Strike — one of the fantastic toy army games.
War with a combination of real-time strategy, tower defense, resource control, and simulation gaming!
The game is about defending your flag against the enemy and attacking them using an intelligent combination of tactics to win the war between your green army and the evil yellow armies!
Remember, your best survival tactics are the only chance to win.
So, take your warriors through tower defense battles, put your strategy to the test, recruit your toy soldiers, and compete against other players to expand your territory until victory.
Undoubtedly, a great game to experience childhood army battle right on your phone.
Also Read: WoW Classic Gold – The Facts You Should Know
Army Toys Town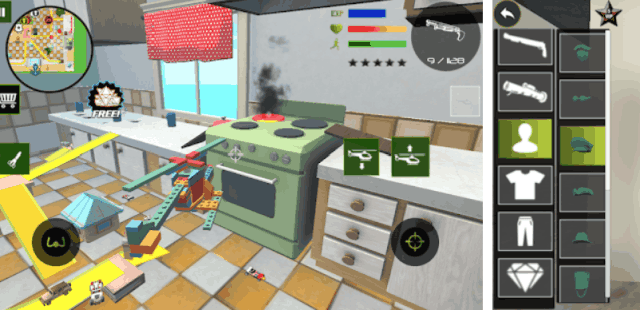 Army Toys Town is an excellent pick, too, when it comes to some of the best toy army games for Android.
It's fun, exciting, and challenging. You are a warrior seasoned in battles in the game, innocents are sufferings, and the whole world is at your disposal now.
But only you can make it right to defeat all enemies and bring peace because you are a commando – one-man army!
So, develop your strategies, throw a challenge, set your own rules of war, use powerful weapons, fight all the dinosaurs, anime fractions, gnomes, and military, and defeat them.
Everyone who dare to stand in your way, kill them all.
Also Read: Best Educational Apps For Children – For Android And IOS
Toy Wars: Story of Heroes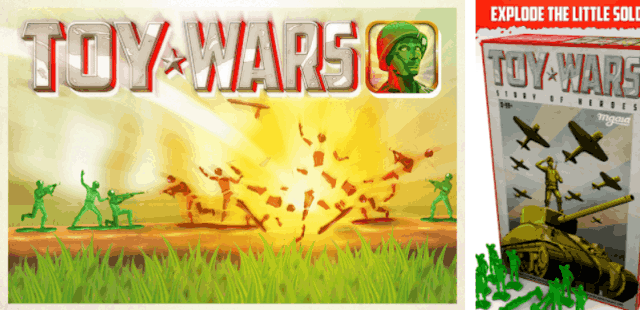 Another fantastic game that allows you to enjoy the childhood toy army games on your phone.
The game is easy to learn yet challenging to master, pretty challenging with remarkable toy soldier's dismemberment effects.
All you need to aim your cannon, choose its caliber, and shoot to kill little toy soldiers into pieces!
But you must train your aim and timing to get three stars in all the levels!
Overall, a good toy army game to play.
Also Read: What are the Benefits of Online Quiz Games?
? Toy Commander: Army Men Battles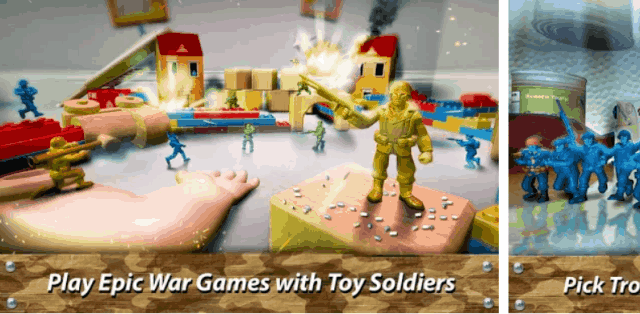 Everywhere is a battlefield for your toy soldiers in this game!
So cool! Join in the war with legions of army men, use strategies, tactics, and unique units and heroes, create an unstoppable formation of toy soldiers to defeat the enemy and dominate the battlefield.
There are various modes and numerous battle missions where you need to command your army men.
To win the war, your toy soldier needs every edge on the battlefield.
So, upgrade units, assemble your armies, take into your strategy and tactics, and let your army fight an epic battle to the victory!
One of the excellent toy army games to play and have fun with.
Also Check: 8 Best Fun and Challenging Games for Android
Toy Army: Draw Defense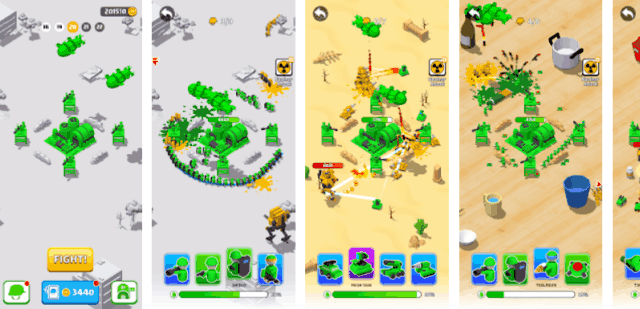 Our last pick is Toy Army: Draw Defense. It's so easy to play, fun, engaging, and exciting.
But it's not like other toy army games above; it's different.
You need to draw your troops instead of gathering your armies to defend your HQ!
You can pick which troop you want to draw, and you must defeat the attacking enemies at all cost!
As you progress, you can earn coins from battle, which you can use to buy cards to get different troops!
There are different powerful weapons in the game that you can use, including RPG, Armor Car, Flamethrower, and Tanks.
Must Read: 11 Best Toy Organizer That Keeps Your Inside Home Design
Image by 41330