A good budget gaming laptop is capable of providing excellent performance. You can play all of your games after buying a device under budget. Sounds great? It is indeed. But the worst part is finding a good budget gaming laptop in 2021 could be a tiring task.
To have an endless gaming experience, a gamer requires a good battery, no overheating issues, excellent audio quality, smooth graphics, and textures. As a gamer, these are the things you should look for to get more information about other cool devices, checkout theholytech for best buying guides.
Best Budget Gaming Laptop of 2022
Today, we will discuss the top budget gaming laptops that will help you perform all of your gaming tasks smoothly, without any hassle.
MSI GF63 8RB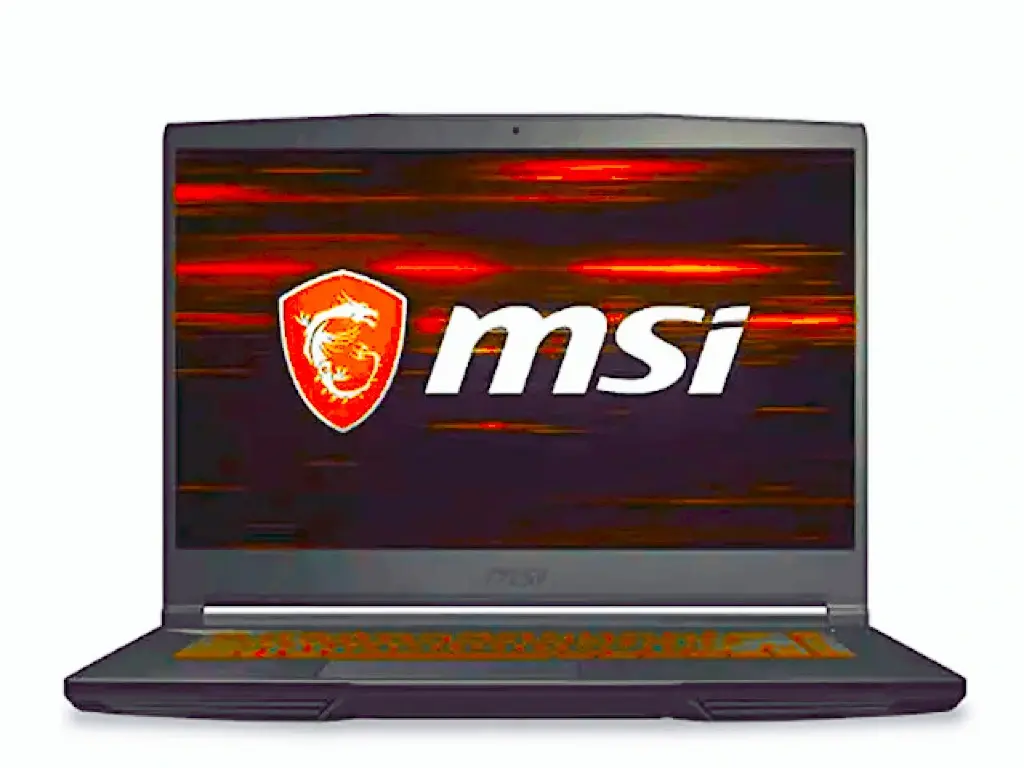 The first product on our list is the MSI GF63 8RB, and this laptop is designed for people who are addicted to games but require a budget gaming laptop.
This device is perfect for performing all of your gaming tasks. It is provided with an Intel Core i7 processor and Nvidia graphics. The device offers exceptional performance at a reasonable price.
It is lightweight and slim with extra fast performance. It is composed of the Nvidia GeForce 1050 Ti GPU that can help you play any of your favorite games. Also, it has an Intel Core i7 processor that speeds up your tasks and avoids lag.
Pros:
It is slim and lightweight.
The performance delivered by this laptop is relatively fast and fabulous.
Cons:
The display of this device is a little dim and dull.
The keyboard keys are low travel.
This device does not arrive with any gaming utilities or equipment.
In short, the MSI GF63 8RB is a budget gaming laptop that comes at a reasonable price. If you want a budget gaming laptop with some substantial specifications, then go for this device.
Acer Nitro 5 Ryzen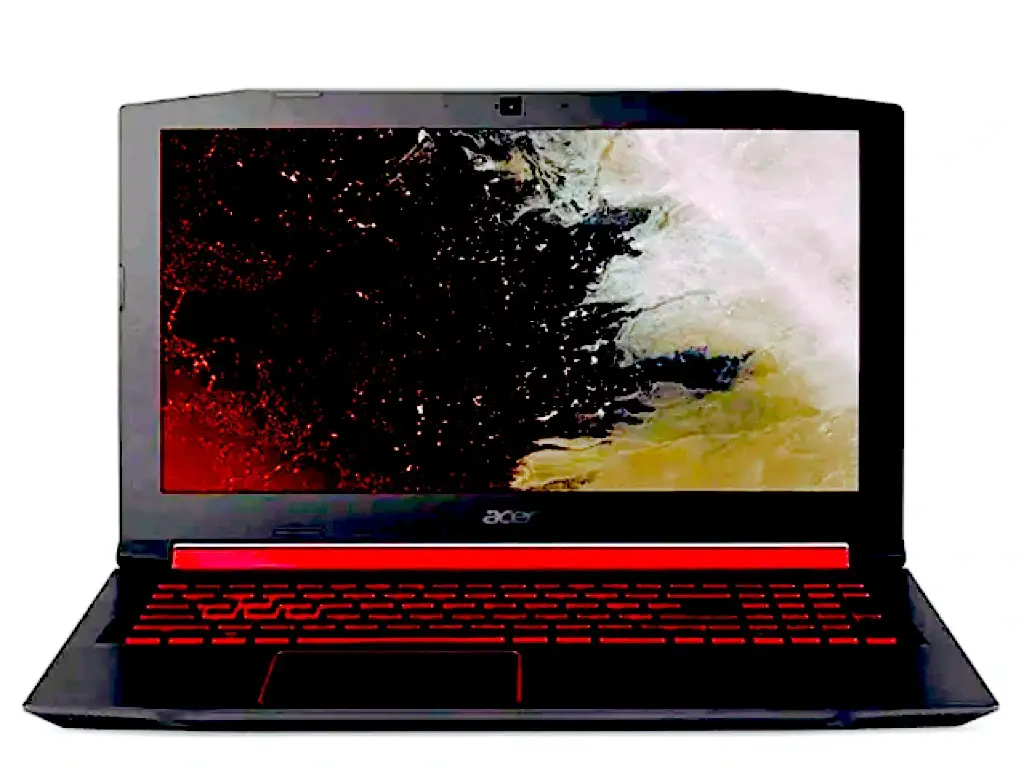 The second budget gaming laptop on our list is the Acer Nitro 5. If you search for a budget gaming laptop that provides tons of value, then opt for the Acer Nitro 5.
This gaming laptop comes under a price tag of $700, which is quite affordable.
It has an excellent battery life of almost 11 hours and 9 minutes; this is quite amazing. As a gamer, you would need long gaming sessions without any interruption or battery issues.
The Acer Nitro 5 is equipped with an AMD Ryzen 5-4600H processor that is a rigid addition to this device.
This device's performance is also fantastic; it is due to the NVIDIA GTX 1650 GPU that means you can play your games and do other stuff at a decent amount of frame rates.
But with all of these features, there are some things you have to do without compromising. Although the laptop is quite impressive, sometimes the graphics become sluggish. Also, the audio delivered by this device is muddy and distorted.
Another major con lies in the display. This device has a dull display, and while playing your favorite games, you may experience choppy graphics.
Pros:
The Acer Nitro 5 laptop delivers an excellent battery life.
This device has a strong CPU performance; hence you will not face any lag during gaming.
The device is surprisingly affordable. If you are a gamer with a limited budget, you can go for this device as it is affordable.
Cons:
The display delivered by the Acer Nitro 5 is quite dull.
The overall audio quality delivered by this device is not that good; you have to compromise with that.
Also Read: 10 Signs to Tell You that it's Time to Get a New Laptop
Lenovo Legion 5i (15 inches)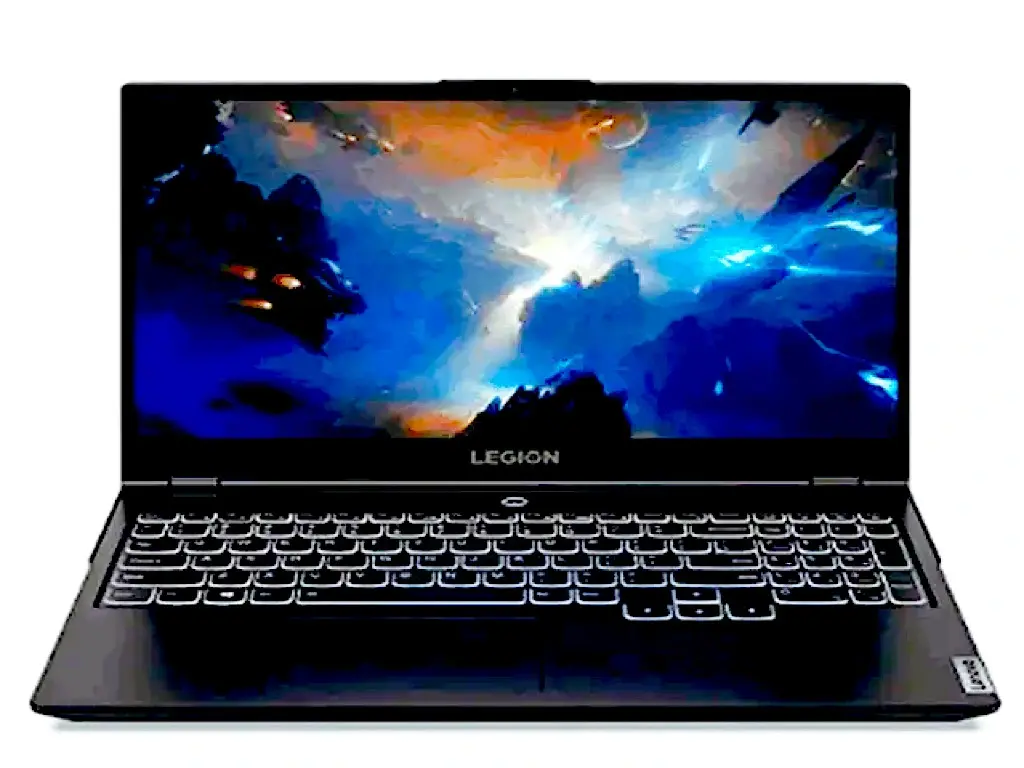 The third product on our list of top budget gaming laptops is the Lenovo Legion 5i, an excellent laptop for budget gamers.
It is equipped with a 2.6 GHz Intel Core i7 10750H CPU, further accompanied by 8GB of RAM, a 512GB SSD, and a super-fast NVIDIA GeForce GTX 1660 graphics card with a VRAM of 6GB of VRAM.
These specifications were added to the newest version of this laptop. However, in the previous version, the device offered Intel Core i5 10300H CPU with 8GB of RAM and 128 GB PCIe NVME SSD storage; the graphics card was NVIDIA GeForce GTX 1650 display.
This device offers a display screen of 15.6 inches with 1080p HD resolution. The refresh rate of this laptop's screen is about 120Hz.
The most impressive thing about this laptop is its VR benchmark score. Overall this device is perfect for gamers that have a minimal taste.
Also Read: Top 4 Things To Consider Before Buying a Laptop For You
ASUS TUF Gaming FX705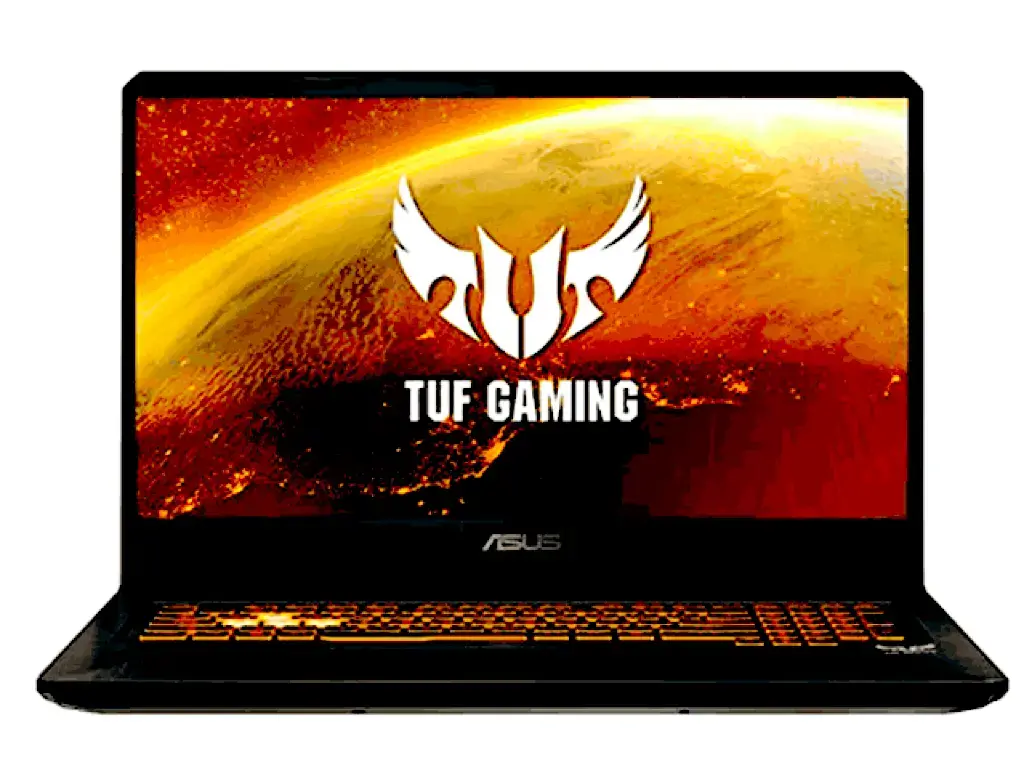 The fourth budget gaming laptop on our list is the ASUS TUF Gaming FX705, a powerful performance laptop coming under a budget price.
The ASUS TUF Gaming laptop is an excellent choice for gamers searching for a budget device with rigid specifications. This laptop has a display screen of 17.3 inches, a 144Hz display that is further accompanied by its powerful Intel Core i7 CPU.
For better gaming performance, the device comprises a GTX 1060 GPU that offers an all-rounder performance.
The keyboard is customizable with lightning as well. With this device, you will get a good number of ports.
The battery life of this laptop is only 4 hours. For longer gaming sessions, it is not recommended. However, at this price, users can compromise over the battery.
Besides all these advantages, there are some other things that you should know about this device. The significant disadvantages contain a low web camera, weak audio speakers, etc.
However, I was highly impressed with the display specifications of this laptop. It has a display screen of 17.3 inches with a screen resolution of 1920 x 1080. Quite impressive, right? The refresh rate of this device is about 144Hz.
It provides bright and vivid gaming graphics with a fair amount of frame rates per second.
The ASUS TUF FX705 gaming laptop is a reliable budget gaming laptop at a very reasonable price.
Pros:
It has a bright and smooth display; other than that, and the laptop delivers a 144 Hz refresh rate.
It has a comfortable keyboard, with soft keys and lightning as well.
The device has excellent performance. While playing games or performing other simple tasks, you will not face any lag.
Cons:
The laptop has a low web camera.
The speakers of this laptop are also weak.
Conclusion
This was all about the top budget gaming laptops in 2021; I hope you enjoyed reading the post along.
Still, if you are confused about choosing any one among these, I would recommend you to go for Acer Nitro 5 or ASUS TUF Gaming FX705.
Also, if you have any queries, then let me know below in the comments section.
Also Read:
Images by Joshua Woroniecki and Amazon